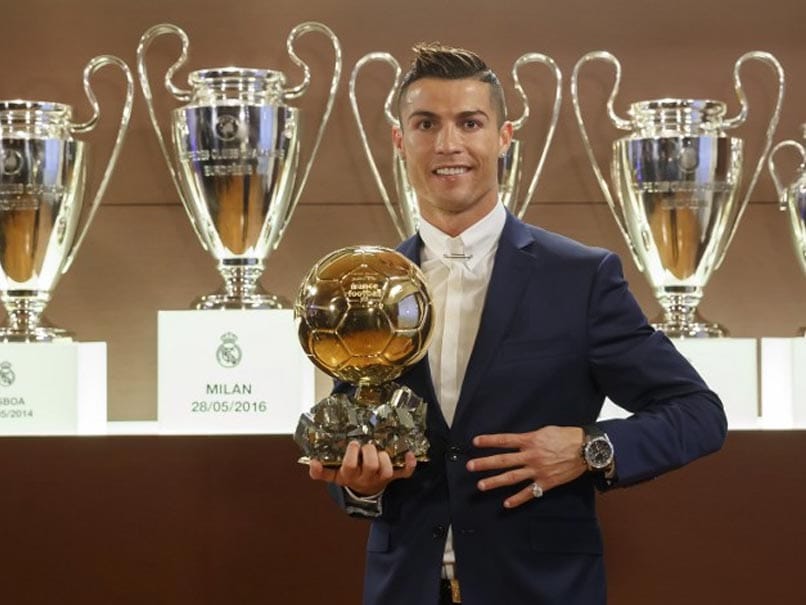 Cristiano Ronaldo won the Ballon d'Or for the fourth time in his career.
© AFP
Paris:
Ronaldo, who picked up his fourth footballer of the year award on Monday, says the allegations have been hard to bear for himself and his loved ones.
They also "partly spoiled the pleasure" of winning his fourth Ballon d'Or.
"It would be a lie to say otherwise," he told France Football magazine in an interview published in part by the sports daily L'Equipe.
Twelve European newspapers have published excerpts of the so-called Football Leaks dossier, based on documents obtained by the German weekly Der Spiegel, including allegations concerning Ronaldo and other top footballers.
So happy and glad to win. Thanks Real Madrid and Portugal National team.amazing year. Simmmmmmm pic.twitter.com/IQCxOA5PLg

— Cristiano Ronaldo (@Cristiano) December 12, 2016
According to the reports, the Portuguese striker used tax havens to stash away 150 million euros ($160 million) he earned from image rights, an accusation he denies.
"Obviously this has not been good for me," he said.
"It is hard not only for me but also for the people who are near me: my family, my son, all those who work with me."