Team India celebrates Mohali win
Team India celebrated it's win over Australia at Mohali by cutting a cake at their hotel.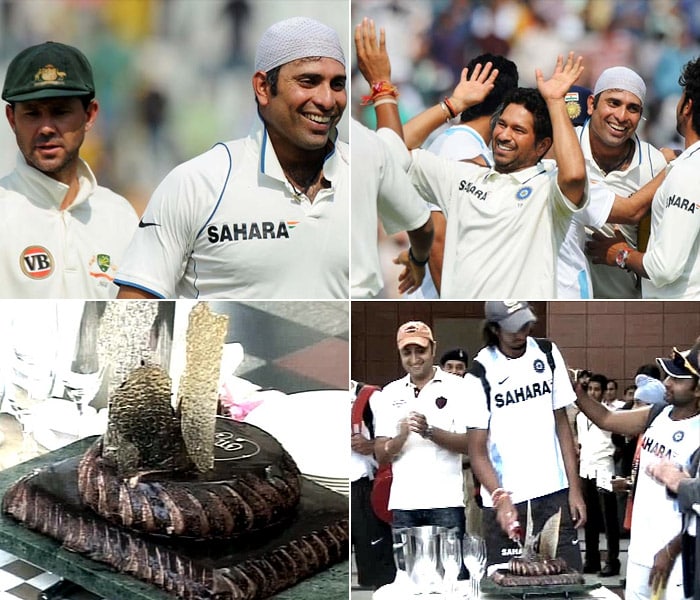 Team India beat Australia by 1 wicket at Mohali and then celebrated their triumph in style.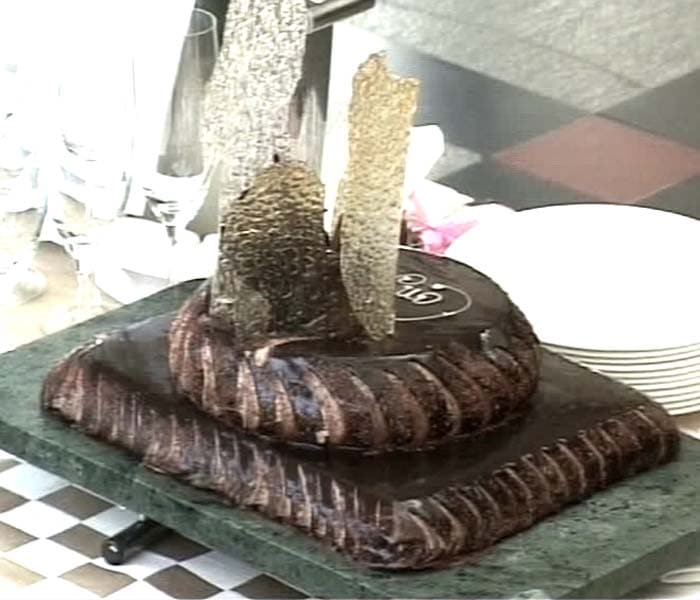 This is the chocolate cake that was awaiting the victorious Team India at their hotel after they completed a dramatic 1 wicket win over Australia.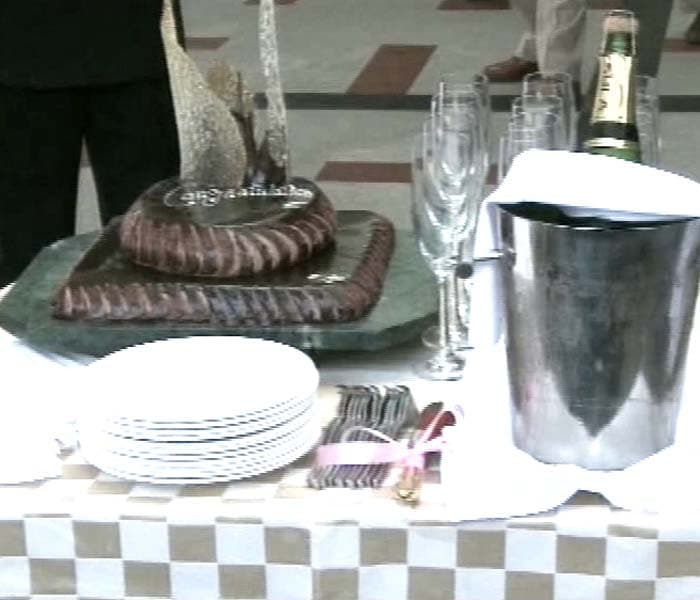 Another shot of the cake and the champagne presented to the Indian team.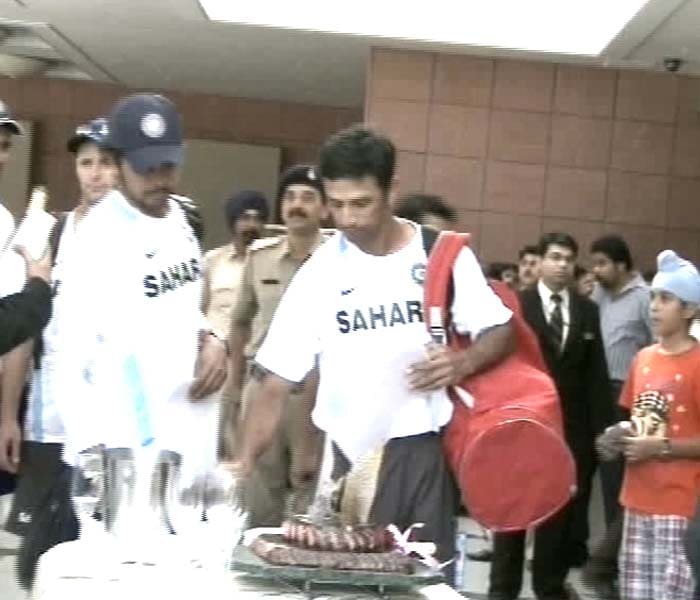 Indian batsman Rahul Dravid is seen cutting the cake at the team hotel.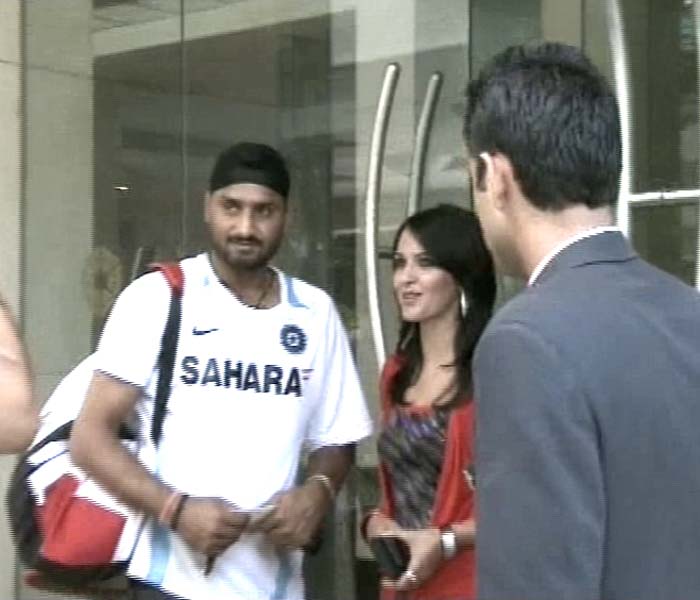 Off-spinner Harbhajan Singh is greeted by guests at the hotel after Team India arrived their post their victory.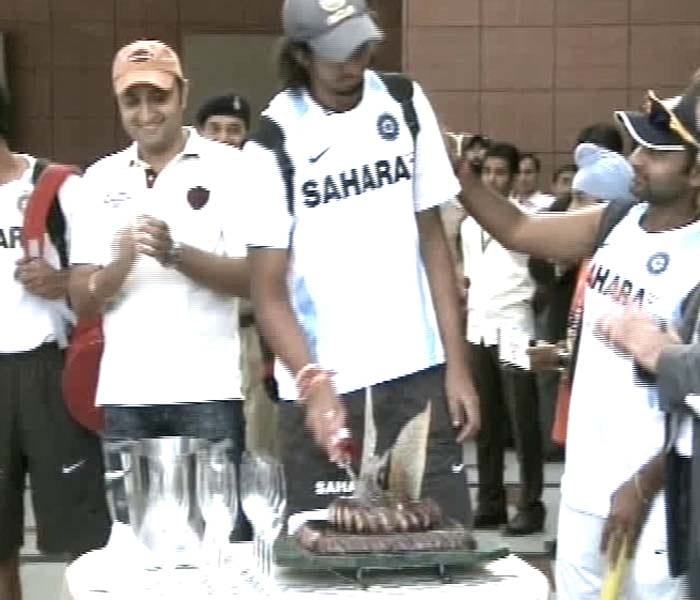 Indian pacer Ishant Sharma cuts the cake. Ishant played a crucial role in the victory as he was part of a 81-run partnership with VVS Laxman which took the team home.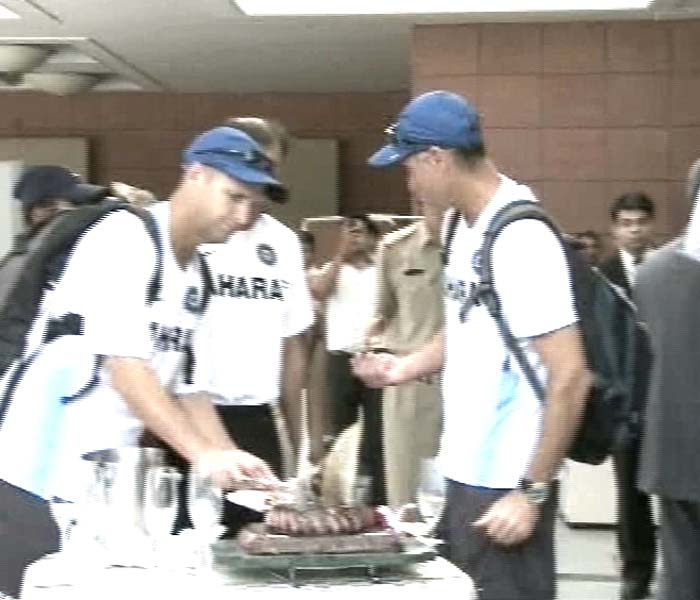 Indian coach Gary Kirsten cuts the cake during the celebrations.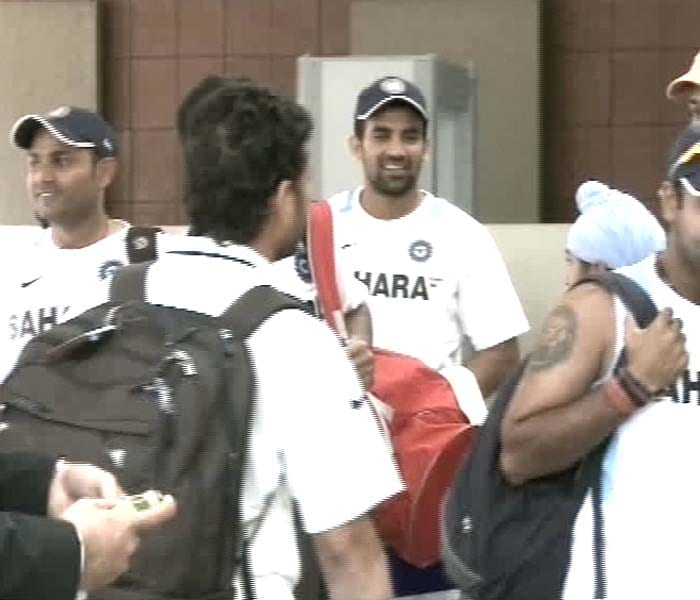 Zaheer Khan and Virender Sehwag are seen in a jovial mood at the team hotel.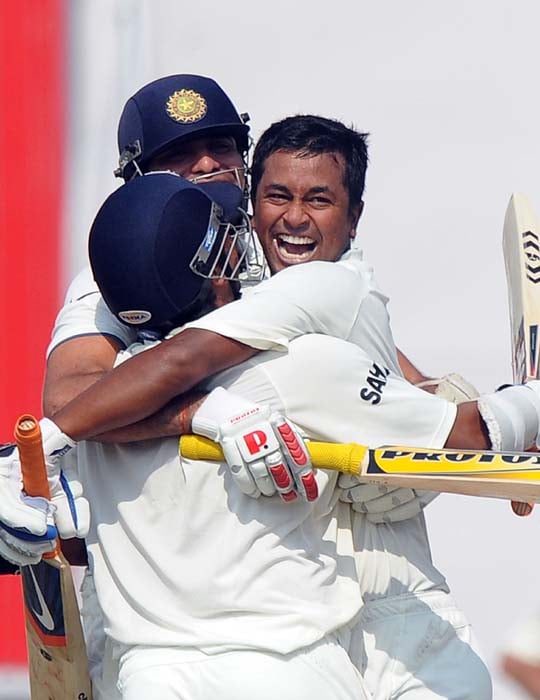 Indian cricketer V.V.S Laxman with Pragyan Ojha and Suresh Raina celebrate India's win over Australia during the final day of the first Test between India and Australia in Mohali. (AFP Photo)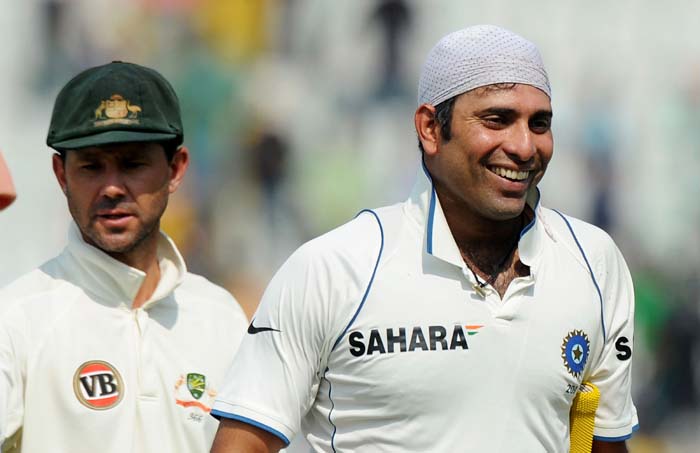 India's VVS Laxman celebrates the team's victory as Australian captain Ricky Ponting looks on during the final day of the first Test between India and Australia in Mohali. (AFP Photo)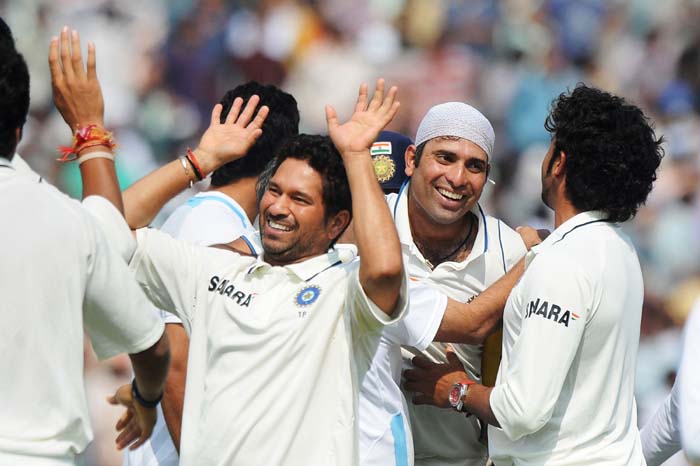 Indian cricketers congratulate VVS Laxman as they celebrate India's win over Australia during the final day of the first Test between India and Australia in Mohali. (AFP Photo)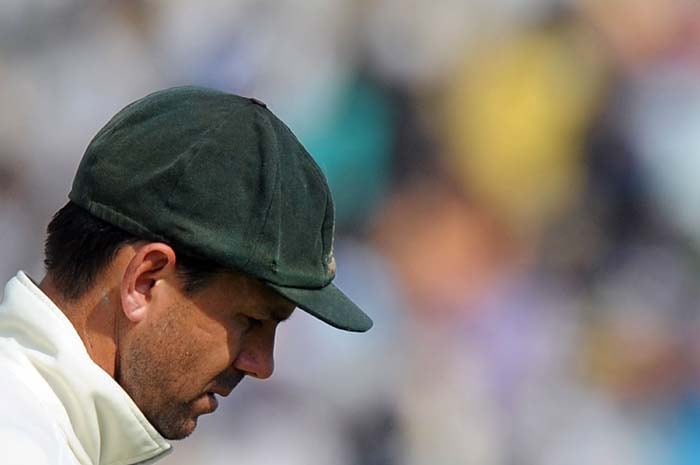 Australian cricket captain Ricky Ponting reacts as he walks back to the dressing room during the final day of the first Test between India and Australia in Mohali. (AFP Photo)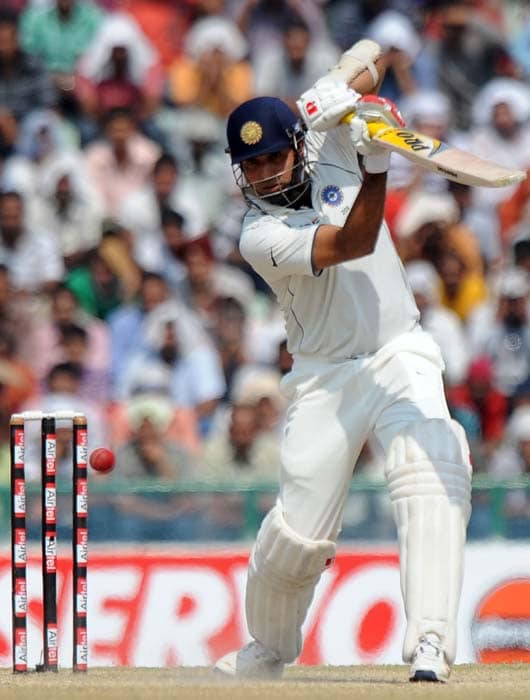 Indian cricketer VVS Laxman plays a shot during the final day of the first Test between India and Australia in Mohali. (AFP Photo)