Story Progress
Back to home
Vijender Singh's Olympic Medal Nothing, Says Francis Cheka; Indian Laughs Off
Vijender Singh will face Tanzanian Francis Cheka on December 17 to defend his WBO Asia Pacific super middleweight title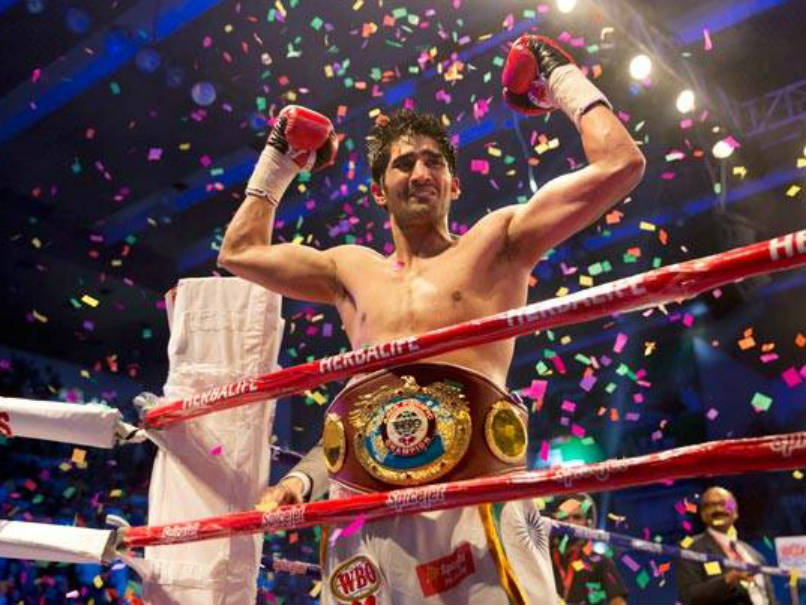 Vijender Singh is the first Indian boxer to win an Olympics medal.
© NDTV
Highlights
Vijender will defend his WBO Asia Pacific title on December 17

He will face Tanzania's Francis Cheka

Vijender defeated Australia's Kerry Hope to win the title
Vijender Singh's WBO Asia Pacific super middle-weight title challenger Francis Cheka surely knows how to make headline. The Tanzanian boxer said the Indian's 2008 Olympics medal is of no value and he will prove it during their fight on December 17.
The Indian ace refrained from making any direct comment on the statement and said he would rather reserve his answer for teh bout.
"I will answer him in the ring. He was lucky he made the statement during the weigh-in, if he would have said it in public, he would know the value of my medal," Vijender told NDTV.
Earlier, Cheka said: "Vijender's Olympic medal is nothing. I am a World Champion and inter-continental champion. On December 17, Vijender will know why I am a world champion. I feel sorry India has picked Vijender to fight me. Vijender looks scared already. India will be ashamed on Saturday."
Vijender, who won the WBO Asia Pacific title, by defeating Australia Kerry Hope earlier this year said he would give his all to defend the title.
"I would give my hundred per cent against Cheka. The title is very dear to me," he said.
The organisers of the December 17 bout faced difficulty to arrange sponsors due to demonetisation, but Vijender said the step would be good in long term.
Promoted
"Demonetisation is a knockout punch by Prime Minister Narendra Modi. It's effect will be visible in the long run," he said.
(With inputs from Yash Chawla)
Topics mentioned in this article