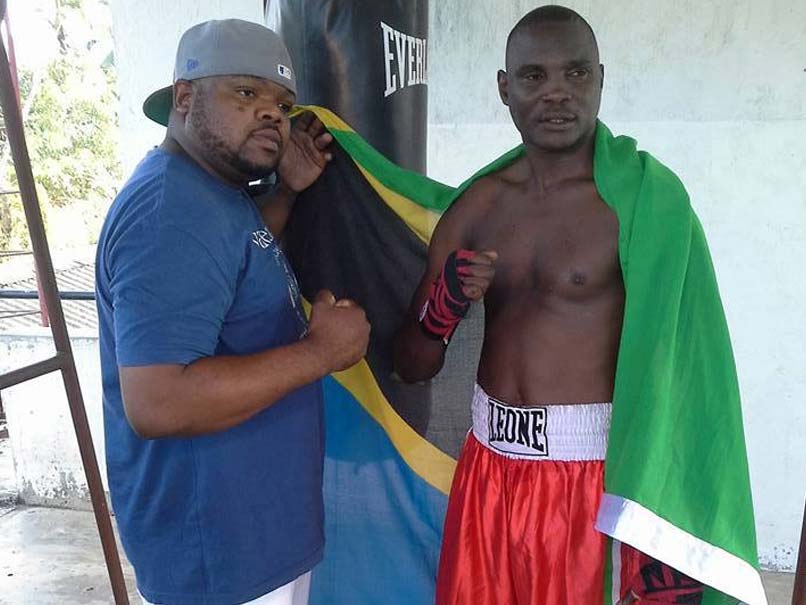 Francis Cheka said he is confident of bringing down Vijender Singh in his own backyard.
© NDTV
In order to take on the star Indian boxer, Cheka has been training extremely hard. The 34-year-old has been put on a grilling training session that goes up to 40 rounds per day for the WBO Asia Pacific Super Middleweight Championship fight.
Cheka, who resides in Tanzania's Morogoro, has been part of several high-profile boxing contests in the past.
He is also a proven puncher with no fewer than 17 of his victories coming by knockout, out of the 43 bouts he has fought.
Jay Msangi, trainer of the Tanzanian boxer says, "I am making Cheka do some grilling training these days, even though he is way more experienced than Vijender, he needs to be prepared for anything that is thrown at him, it's a matter of winning the title after all."
Cheka said he is confident of bringing down Vijender in his own backyard.
"Jay has put me on some crazy training regime. It is increasing my strength and power day by day. Sure Vijender must have won all his professional bouts but lets not forget I have played 300 rounds and knocked down 17 of my opponents.
Singh has no idea what he is going to face on the 17th of December. I am going to bring him down, like nobody's business," he said.
"I don't think he thought before accepting my challenge. He has fought absolutely nobody up to now, I will show him what professional boxing means, I will hit him hard on his face that he will never think of professional boxing again," he added.
(With inputs from PTI)