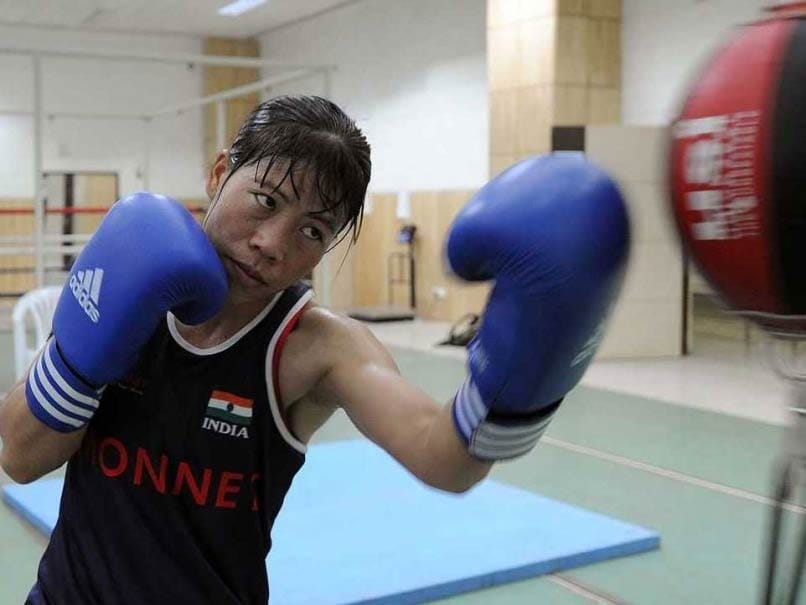 MC Mary Kom stormed into the semi-finals of the Asian women's Boxing Championships on Saturday. With this win, she is now assured of her sixth medal of the continental showpiece event. Mary Kom defeated Chinese Taipei's Meng-Chieh Pin in a split verdict in the quarterfinals to make the last four stage of the light flyweight (48kg) category. The 34-year-old, who has won four gold, a silver in her five previous appearances at the event, will face Japan's Tsubasa Komura in the semifinals.
In a rather cautiously-fought bout, neither the Indian, nor her opponent was willing to launch too many attacks. The punches were few and far between at least in the opening three minutes. However, the two boxers upped the intensity in the second round.
The Taipei boxer, also the taller of the two pugilists, was the first to move away from the waiting game and began using her left straights and right hooks rather effectively. However, Mary Kom too raised her game against the nimble-footed Pin, who displayed impressive defensive tactics. The Manipuri went all out in the last round and more than made up for a patchy display in the opening round to get the judges' nod. 
With inputs from PTI.