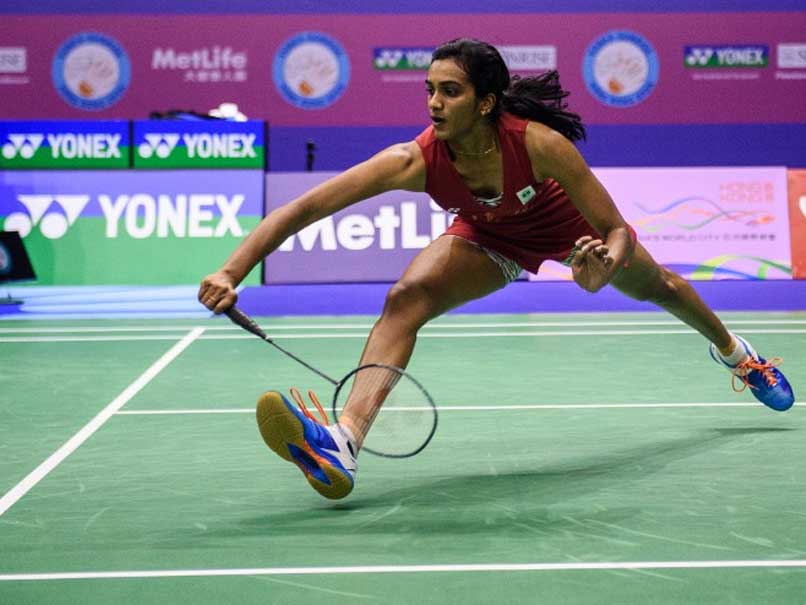 2017 edition of the Premier Badminton League (PBL) will kick off on January 1.
© AFP
The third edition of the  Premier Badminton League (PBL) is around the corner and promises to be bigger and better than seasons one and two. The tournament, which was promoted as the Indian Badminton League (IBL) in its first year, is conducted by the Badminton Association of India (BAI). While the first edition did not receive the desired response from fans, the second season was quite a success. As the PBL 2017 kicks off on January 1, here is everything you need to know about this high-profile tournament.
Awadhe Warriors: Srikanth Kidambi (India), Wong Wing Ki Vincent (Hong Kong), Aditya Joshi (India), Rituparna Das (India), Saina Nehwal (India), Bodin Isara (Thailand), Goh Wei Shem (Malaysia), Markis Kido (Indonesia), Savitree Amitrapali (Thailand) and Prajakta Sawant (India)
Bengaluru Blasters: Viktor Axelsen (Denmark), Boonsak Ponsana (Thailand), Sourabh Verma (India), Gadde Ruthvika Shivani (India), Porntip Buranaprasertsuk (Thailand), Yoo Yeon Seong (South Korea), Pranaav Jerry Chopra (India), Ko Sung Hyun (South Korea), Ashwini Ponnappa (India), Sikki Reddy (India)
Chennai Smashers: Tanongsak Saensomboonsuk (Thailand), Tommy Sugiarto (Indonesia), Parupalli Kashyap (India), Arundhati Pantawane (India), PV Sindhu (India), Chris Adcock (England), Mads Pieler Kolding (Denmark), Sumeeth Reddy (India), Ramya Tulasi (India) and Gabrielle Adcock (England)
Delhi Acers: Jan Jorgensen (Denmark), Son Wan Ho (South Korea), Vladimir Ivanov (Russia), Siril Verma (India), Aakarshi Kashyap (India), Nitchaon Jindapol (Malaysia), Ivan Sozonov (Russia), Akshay Dewalkar (India), Jwala Gutta (India), Maneesha Kukkapalli (India)
Hyderabad Hunters: Rajiv Ouseph (India), Sai Praneeth (India), Sameer Verma (India), Carolina Marin (Spain), Krishna Priya (India), Tan Boon Heong (Malaysia), Wee Kiong Tan (Malaysia), Satwik Sairaj (India), Meghna Jakkampudi (Indonesia) and Cahu Hoi Wah (China)
Mumbai Rockets: Ajay Jayaram (India), HS Prannoy (India), Shreyansh Jaiswal (India), Vrushali Gummadi (India), Sung Ji Hyun (South Korea), Lee Yong Dee (South Korea), Nipithphon Phusnhphupet (Thailand), Mohita Sahdev (India) and Nadiezda Zieba (Poland)
Indian stars to watch out for:
PV Sindhu, Parupalli Kashyap and B Sumeeth Reddy (Chennai Smashers)
Saina Nehwal, Kidambi Srikanth (Awadhe Warriors)
Sai Praneeth and Sameer Verma (Hyderabad Hunters)
Saurabh Verma (Bengaluru Blasters)
Jwala Gutta (Delhi Acers)
Ajay Jayaram (Mumbai Rockets)
Most expensive players:
World number one and Rio Olympics gold medallist Carolina Marin fetched Rs 61.5 lakh (Hyderabad Hunters) at the auction. Among the Indian players, Kidambi Srikanth was the most expensive buy at Rs 51 lakh.
Complete schedule for PBL 2017
January 1:  Hyderabad Hunters v Chennai Smashers; Bengaluru Blasters v Delhi Acers at Hyderabad 
January 2:  Awadhe Warriors v Hyderabad Hunters at Hyderabad
January 3:  Bengaluru Blasters v Chennai Smashers; Delhi Acers v Mumbai Rockets at Mumbai
January 4:  Hyderabad Hunters v Mumbai Rockets at Mumbai
January 5:  Awadhe Warriors v Delhi Acers at Lucknow
January 6:  Awadhe Warriors v Mumbai Blasters at Lucknow
January 7:  Bengaluru Blasters v Hyderabad Hunters at Bangalore
January 8:  Delhi Acers v Chennai Smashers; Bengaluru Blasters  v Mumbai Rockets  at Bangalore
January 9:  Awadhe Warriors v Bengaluru Blasters at Bangalore
January 10: Mumbai Blasters v Chennai Smashers at Chennai
January 11: Awadhe Warriors v Chennai Smashers at Chennai
January 12: Delhi Acers v Hyderabad Hunters at Delhi
January 13: Semi finals at Delhi
January 14: Final at Delhi