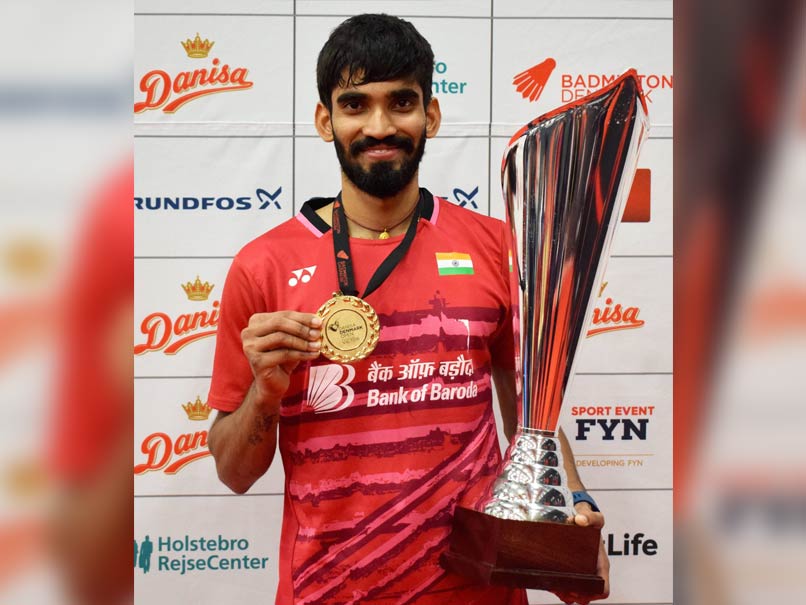 Kidambi Srikanth has won three badminton Super Series titles this year.
© PTI
After being out for most of 2016, Kidambi Srikanth is back with a bang. The 24-year-old from Andhra Pradesh has won three badminton Super Series titles this year and is aiming his fourth in Paris. He spoke to NDTV about how the year has gone and also his aspirations for the remaining days of 2017.
NDTV: You spent a large part of 2016 battling injuries, but since your return you have won three Super Series titles this year. What would be that one word to describe your season?
Kidambi Srikanth: It has been a fantastic year for me. In the beginning there were ups and downs. I lost in the first and the second round of a couple of Super Series but currently very happy with the way it is going for me.
NDTV: In the (Denmark Open) semi-final match against Viktor Axelsen, you lost the first game and the second was very tight. How did you manage to pull off that win?
KS: The last time I played him was in the Japan Open quarter final where I lost in straight sets. This time I wanted to keep it going, keep the focus on till the end and not to do any simple mistakes.
But the start wasn't good, he had a lead of 11-6, which is too much against a top-ranked player. In the second game I started afresh and took an early lead. In the end the pressure I put on him helped me to get those crucial points.
In the third game I put pressure on him and knew that any player will crack in that situation.
NDTV: Did you expect the final to be a one-sided affair?
KS: Did not expect the final to be as one-sided as it was. When you are playing against a player who is 37 years old, has had a good tournament, beat some good players on the way, one expects it to be a tough one. But he had played a very long semi-final match. I felt that he did not recover fully. I am happy with the way I played in the final.
NDTV: Still a few tournaments left to be played this year. What are your goals for 2017?
KS: I am in Paris for the French Open. I am focussed on doing well here. For now that is all I am thinking about.
NDTV: In India we tend keep a close eye on the rankings. You are currently world number 8. How early are you planning to get to No.1?
KS: I do not know if I can become number one right now but the aim is to play consistently. For me it is about playing well in every tournament I participate in. I am not really thinking about rankings now...
NDTV: You just finished playing a final on Sunday and then immediately travelled to France. Did you get any chance to celebrate your title win?
KS: Did not have time to celebrate my win. I had to immediately leave for French Open. I will only celebrate after I go back to Hyderabad from here.
NDTV: The whole badminton bunch in India is doing well but Gopichand has said that India is still not a powerhouse in badminton. What do you have to say about that?
KS: I agree with Gopichand that India is not a powerhouse in badminton. We are doing well, we are in the top 20s now but we need to be more consistent. I feel consistency is one part we are lacking in. So we need to do well in every tournament we play.