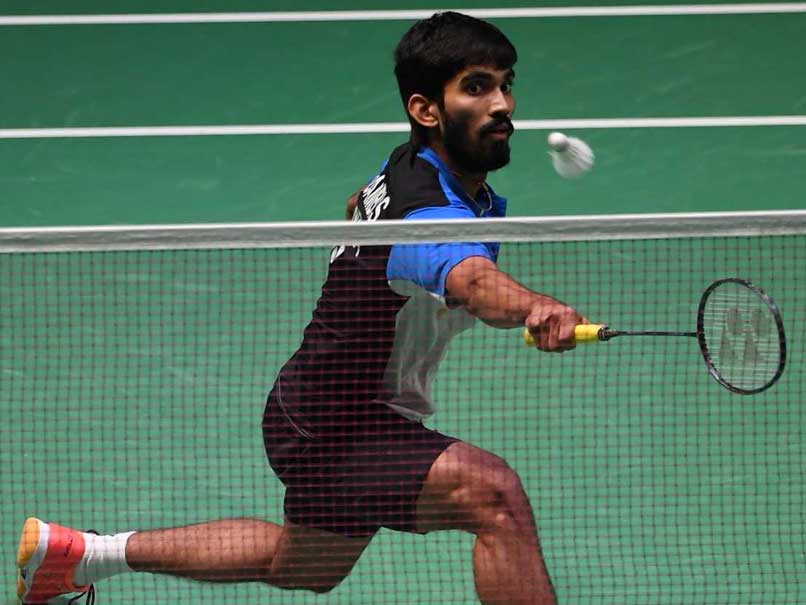 Kidambi Srikanth entered his fourth straight Superseries final.
© AFP
India's Kidambi Srikanth defeated Hong Kong's Wong Wing Ki Vincent 21-18, 21-17 and advanced to the final of the Denmark Open Super Series on Saturday. With this win he is through to his fourth straight superseries final. In a match that lasted 39 minutes, Srikanth displayed great skills with a mix of smashes and beautiful net play to go past his Hong Kong counter-part. A 2-2 head-to-head record in career meetings -- all of which had gone to the decider -- meant nothing as Srikanth towered over Wong in the semifinal duel. The 25-year-old Indian had a big lead in the first game but Vincent closed the gap before losing the first game 18-21.
Going into the match, the World No. 8 was an overwhelming favourite against the World No. 15. The Guntur shuttler held his cool as he maintained a healthy point gap at all times of the game. Srikanth, who had defeated world champion and local favourite Viktor Axelsen in the quarter final of the tournament, displayed brilliant skills as not for a single moment did it look like that he was low on confidence.
As the second game began, Srikanth was all over his opponent by winning long rallies but trailed 9-11 in the break. Both the players played their heart-out as they remained neck and neck in the second half of the second game. The 27-year-old Hong Kong player tried to halt Srikanth's momentum with smashes towards the end of the game but Srikanth returned the smashes with ease thus breezing past him to win the second game 21-17.
The 25-year-old Indian has already clinched the Indonesia Open and Australian Open this year besides reaching the final of the Singapore Open.
"I feel great. I really wanted to do well. Our game is similar but I was more patient and though I made some errors initially I learnt quickly. Next is Lee whom I have not played and I think he will be a tricky player to beat," Srikanth told PTI.
Srikanth will aim to win his third Superseries title when he will face Lee Hyun Il of Korea on Sunday.
(With PTI Inputs)