4th Test: In Record Chase, India Manage Narrow Draw vs Australia
Chasing over plus-300 on the final day track at Sydney was never going to be easy. The Indian team though fought bravely towards a win, only for a batting collapse to push them tantalisingly close to defeat.
In the end, the tourists managed to draw the final Test in the series with three wickets to spare. (AP and AFP image)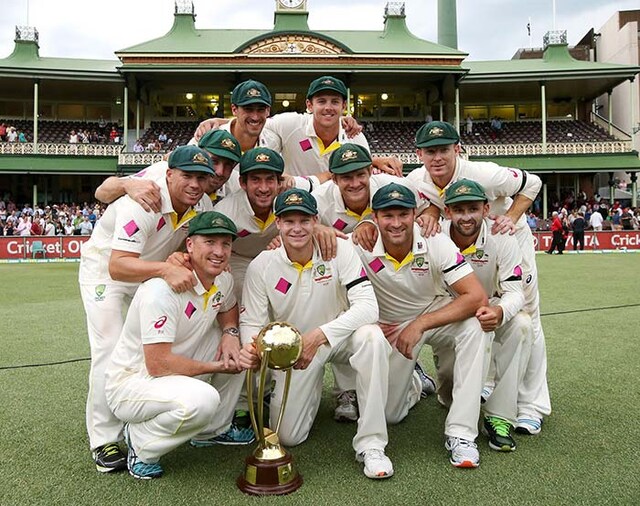 Chasing over plus-300 on the final day track at Sydney was never going to be easy. The Indian team though fought bravely towards a win, only for a batting collapse to push them tantalisingly close to defeat.
In the end, the tourists managed to draw the final Test in the series with three wickets to spare. (AP and AFP image)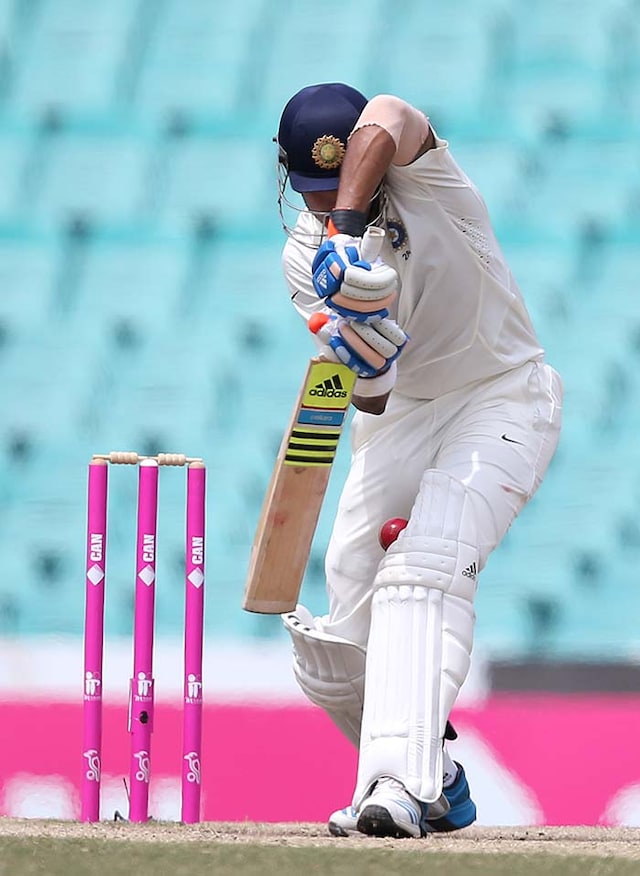 Lokesh Rahul had a century in the first innings but fell early in the second.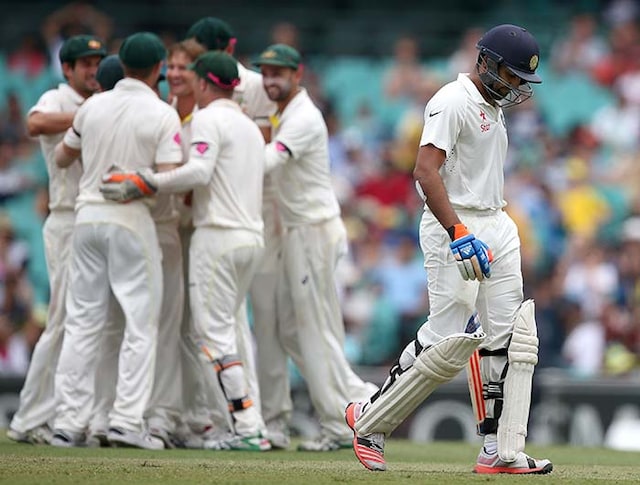 Rohit Sharma hit 39 but was the next to go.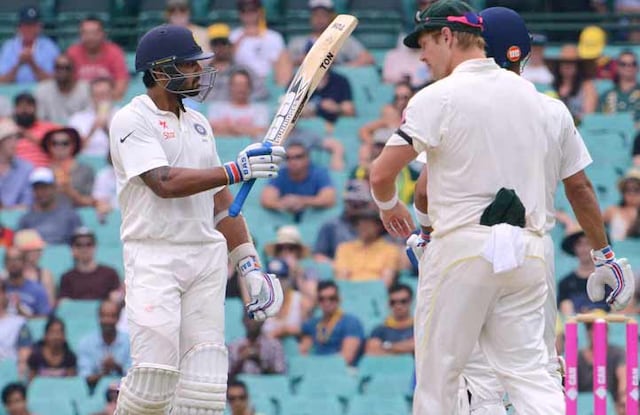 Murali Vijay - the other opener - played a steady knock. Once he reached his fifty - his fourth in the series, Vijay switched gears to put India in a position from where the team could look at going for a win.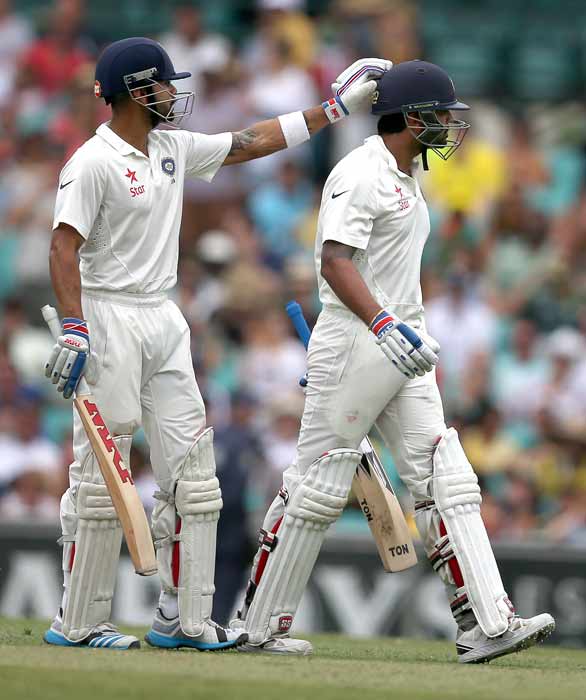 Virat Kohli gave Vijay good support but once the two were removed, Indian batting crumbled.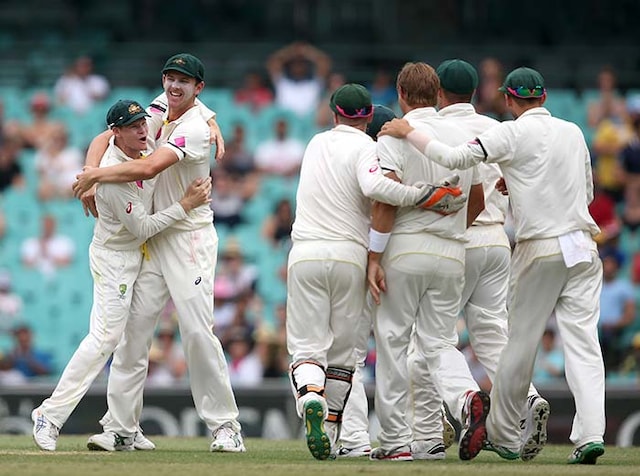 Aussies managed to grab quick wickets but the Indian tail wagged - with Ajinkya Rahane remaining unbeaten - to ensure a draw.