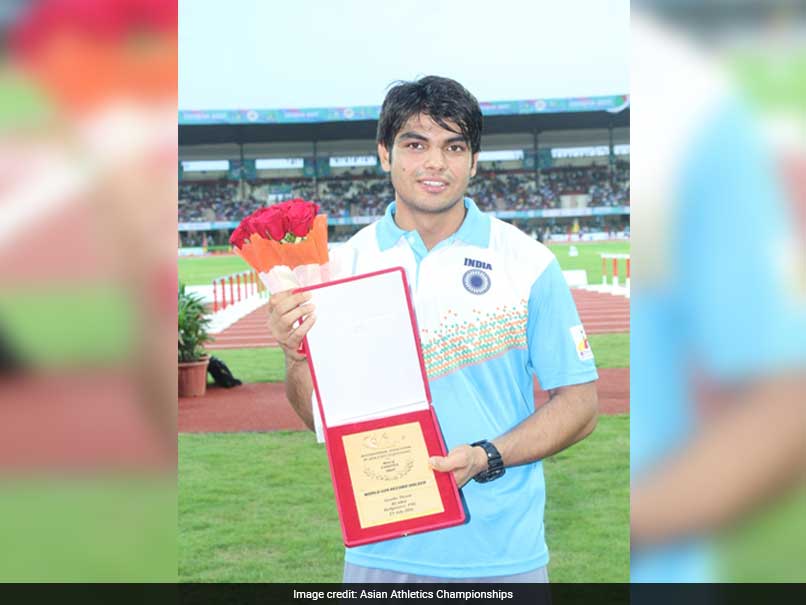 India ended the Asian Athletics Championships with 29 medals.
© Twitter
India ended the Asian Athletics Championships 2017 on a high at the Kalinga Stadium on Sunday. In a stunning show of dominance, the hosts clinched five gold medals on the final day to top the medal tally for first time in the history of the Asian Athletics Championships, pushing China to second spot. This was India's most-successful campaign in the event ever. The hosts ended with 29 medals (12 gold, 5 silver and 12 bronze), their highest-ever haul.
On Sunday, Govindan Lakshmanan, heptathlete Swapna Barman, javelin thrower Neeraj Chopra and the men's and women's 4x400m relay teams continued India's gold rush.
While Swapna emerged victorious in the heptathlon, Lakshmanan won his second gold medal in the Championships. After winning the men's 5000m gold on the opening day, he finished the Championships on a high winning the 10000m. Lakshmanan's countryman Gopi Thonakal won silver in the event.
"I could not win a gold in the two events in China but since then I have improved a lot. Though the timings were slow due to humid conditions, I'm happy to have won two gold medal for the country. I hope to improve my best timing in the World Championships," Lakshmanan said after winning the gold.
Neeraj threw an impressive 85.23m, a record, to win another gold for India while the women's 4x400m relay team gave the hosts another reason to smile as they clocked 3:31.34 to triumph. The men's relay team clocked 3:2.92 for the gold. Devinder Singh Kang, who was embroiled in a marijuana positive test case, was third in javelin by clearing a distance of 83.29m.
Earlier, Archana Adhav finished on top of the podium with a magnificent timing of 2:05:00 in the women's 800m, ahead of second-placed Nimali Waliwarsha Konda of Sri Lanka (2:05:23) and third-placed Gayanthika Thushari (2:05:27), also of Sri Lanka. But she was later disqualified. While India's Lili Das finished fifth with a timing of 2:07:49, race favourite Tintu Luka failed to finish.
Jinson Johnson won the bronze medal in the men's 800m final. Johnson clocked 1:50.07 to finish third.
India had a disappointing run in the women's discus throw as three contenders failed to win a medal. Kamalpreet Kaur Bal, Seema Punia and Himani Singh finished 5th, 6th and 7th, respectively.
(With PTI inputs)