Samuel Umtiti Scores As France Edge Belgium To Reach World Cup Final
Samuel Umtiti headed France into the World Cup 2018 final in Saint Petersburg with a 1-0 win, consigning Belgium's 'golden generation' to another bitter disappointment.
The first semi-final of the World Cup 2018 was saw France face Belgium. (All images courtesy AFP)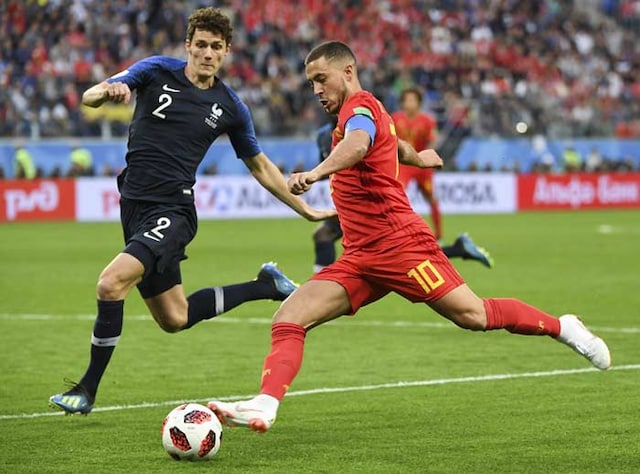 Belgium dominated the ball possession in the first-half of the game.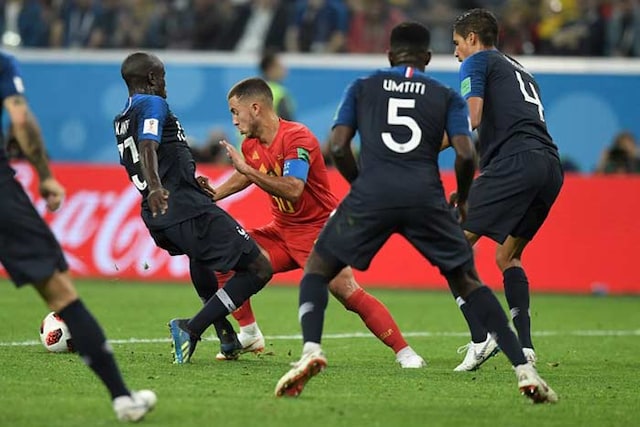 The France-Belgium match remained goalless at half-time.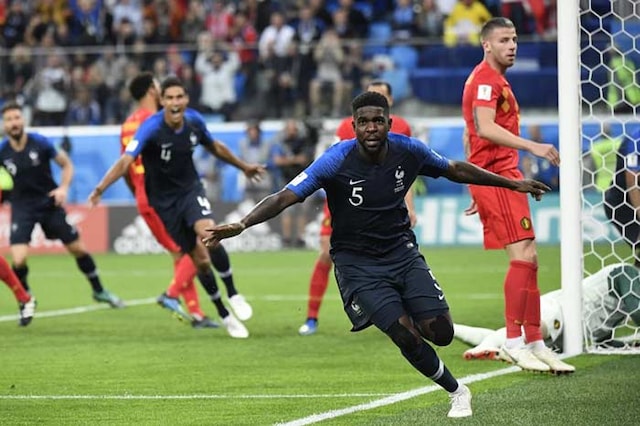 Samuel Umtiti's glancing header in the 51st minute gave France a lead.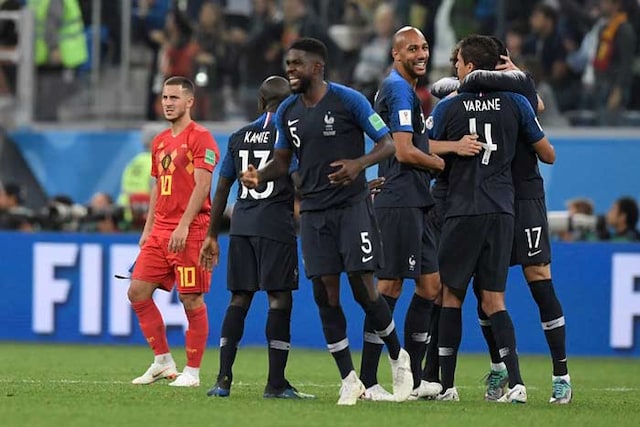 France celebrate after beating Belgium to reach World Cup final.