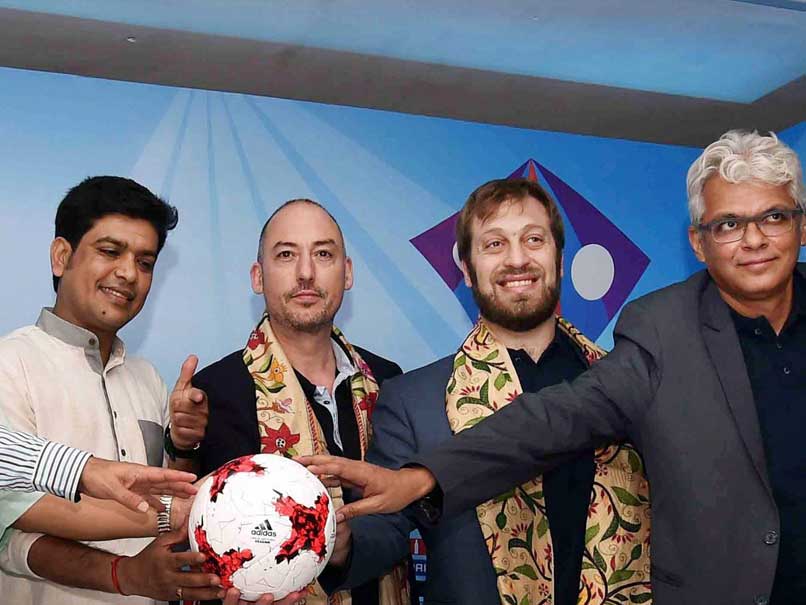 As Javier Ceppi made the announcement, applause and cheers filled the the hall.
© PTI
Kolkata is a city that has lost out to counterparts like Mumbai, Bangalore and Delhi when it comes to international events in the past but on Monday, the city of joy had reason to celebrate. The city beat competitors like Jawaharlal Nehru Stadium in Delhi and the DY Patil Stadium in Mumbai. "I am happy to announce that Kolkata has ten matches in the world cup. Kolkata will be the host of the final in the Under-17 FIFA World Cup 2017," Javier Ceppi told a room full of reporters at the iconic Salt Lake Stadium. As FIFA Tournament Director Javier Ceppi made the announcement, applause and cheers filled the air at the hall in Kolkata's Salt Lake Stadium where the press conference was being held as the city prepared to soak in the news.
Salt Lake Stadium has witnessed many football matches but this time its a FIFA tournament and something that would put Salt Lake Stadium on the world map as it is being renovated to match international standards by the state government. FIFA officials appreciated the cooperation extended by the state government and said that it was once of the most supportive partners that were helping them in putting the event together across Navi Mumbai, Delhi, Guwahati, Goa, Kochi and Kolkata.
LOC Tournament Director Javier Ceppi added while introducing the official slogan: "This is the first time that India is hosting a FIFA tournament. It will be also the first time an Indian team will play in a FIFA competition. In recognition of the increasing excitement about the beautiful game in India, 'Football Takes Over' was the first and most fitting choice as the official slogan for the tournament. Soon we will open ticket sales and fans will have great opportunities to attend matches at discounted rates. We are expecting huge interest from football fans in this historical FIFA U-17 World Cup in India."
Minister of State for Sports Lakshmi Ratan Shukla, who was sitting beside Mr. Ceppi when the announcement was made, said, "I like to thank FIFA for giving us the opportunity to hold this world cup final in Kolkata. It's going to be fun."