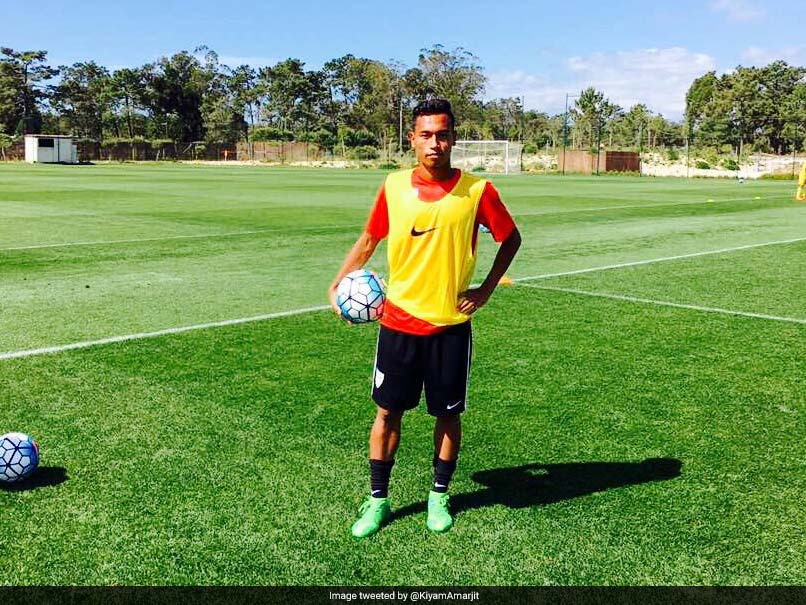 Captain Amarjit Singh stressed that India had given their 200 percent but lacked experience.
© Twitter
The India Under-17 team garnered a lot of praise and support from the nation as they scripted history by becoming the first ever team from the country to feature in a FIFA World Cup. India, being the hosts, qualified automatically for the global showpiece and coach Luis Norton de Matos had stressed that they would fight to the best of their capabilities. While the boys bowed out of the prestigious tournament after failing to win any one of their group stage matches, captain Amarjit Singh Kiyam stressed that they had given their 200 percent out on the field but lacked experience.
"We had team meetings and we had resolved we will give not 100 per cent but 200 per cent. We go out to play to win because there has been massive support and we wanted to do well and to give our best for the fans. But we lack experience," said Amarjit.
"We started playing football after we are 10 years old but they (players of other teams) started at five or six. So there is a lot of difference. Now the AIFF is focussing on this. Going ahead, the AIFF has a lot of plans and I think India will do well in future tournaments," he added.
The hosts lost 0-3 to USA in their first match of the tournament but went down fighting 1-2 to Colombia in their second group match. In their final and third group A match, De Matos and boys faced a formidable Ghana and were thrashed 0-4.
"The experience was very good. We were playing against top teams in the world and Ghana were two-time champions. We learnt a lot from them," Amarjit said.
Talking about the lack of energy which his team faced, Amarjit said that the players were tired and having niggles after playing two high intensity matches.
"Towards the end (against Ghana) we were a bit tired because we were playing two high intensity matches. It was difficult for the players because there were niggles or tightness in muscles in some players," he said.
Jeakson Singh, who became the first Indian to score a World Cup goal, said that they need to work really hard in the future.
"We need to work really hard in future if we have to compete at this level," said Jeakson, who scored against Colombia.
"Ghana players were very strong and fast. We were also having some individual approach during the match."
Asked what De Matos said at the half-time when India were 0-1 down, Jeakson recalled, "Coach said it is not going to be easy but we have to fight like we have been doing in the last two matches."
Left full back Sanjeev Stalin said that India would need to play a lot of competitive matches to be able to compete at this level.
"Every game we learnt something. It is a World Cup, the best teams are playing. We need to play a lot of competitions," Stalin remarked.
Asked if India could have played better against the US, Stalin said, "It was our first game (against USA) and so we lost a bit of concentration."
(With PTI inputs)