2nd Test, Day 2: South Africa use Steyn to bully India
Indian innings came apart at the seams in the face of torrid bowling from Dale Steyn. The bowlers claimed six wickets to help hosts dominate Day 2 of the second Test with India being bowled out on 334 and South Africa 82 for no loss in their first innings.

A look at some of the highlights.

Image courtesy AFP and AP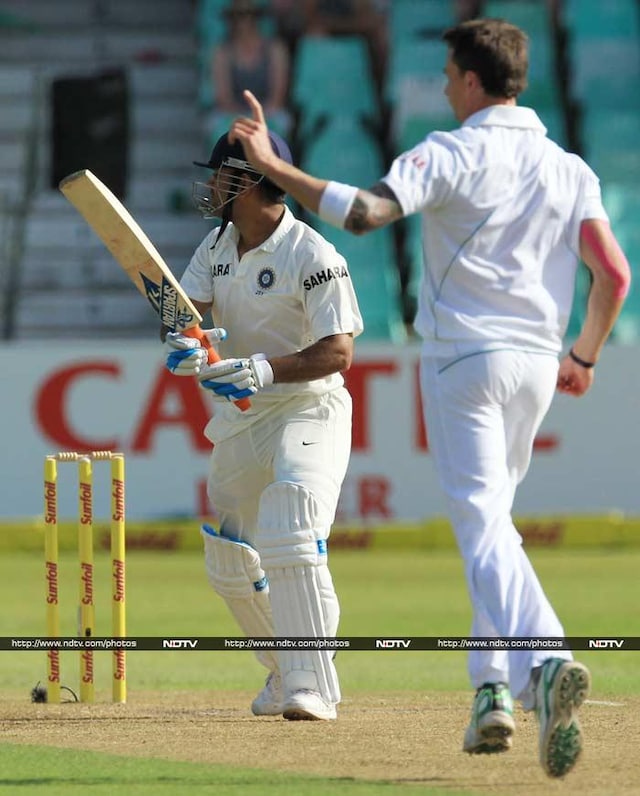 Indian innings came apart at the seams in the face of torrid bowling from Dale Steyn. The bowlers claimed six wickets to help hosts dominate Day 2 of the second Test with India being bowled out on 334 and South Africa 82 for no loss in their first innings.

A look at some of the highlights.

Image courtesy AFP and AP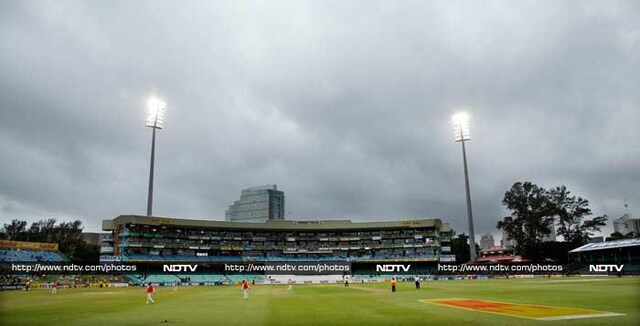 The first session was washed out completely as continuous rain threatened to spoil the action completely.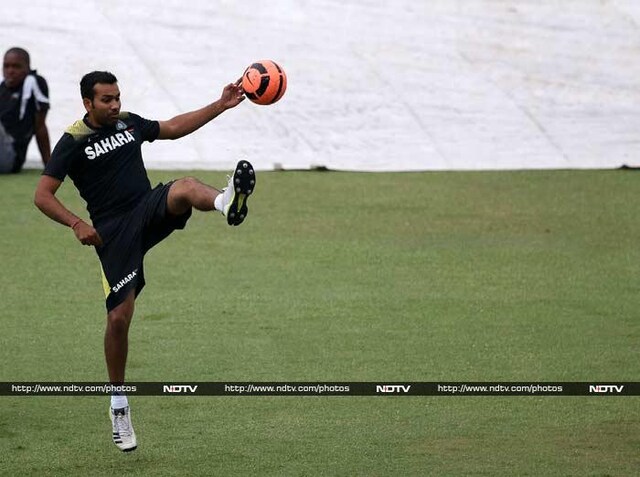 The Indians were seen playing football once there was a slight let-up. Lunch was taken early but once the players came out, the weather had brightened up surprisingly.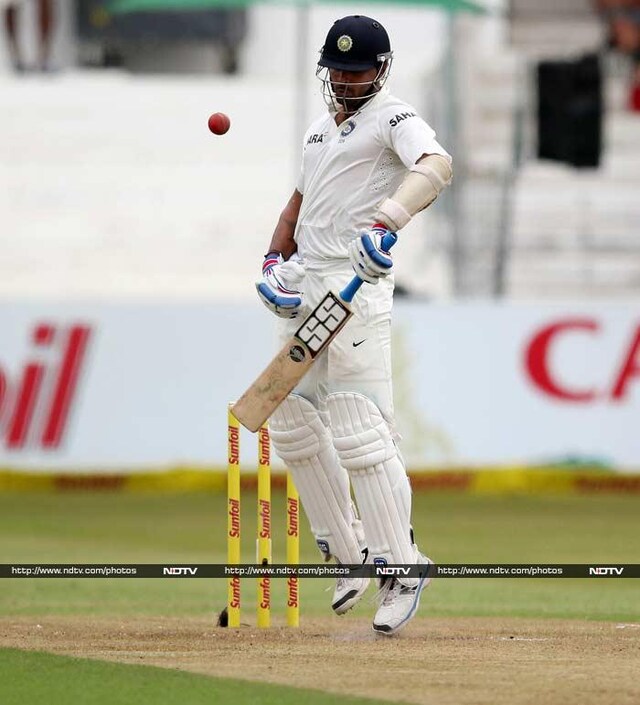 Murali Vijay (in pic) and Cheteshwar Pujara began the innings and looked set to make South Africa toil once again.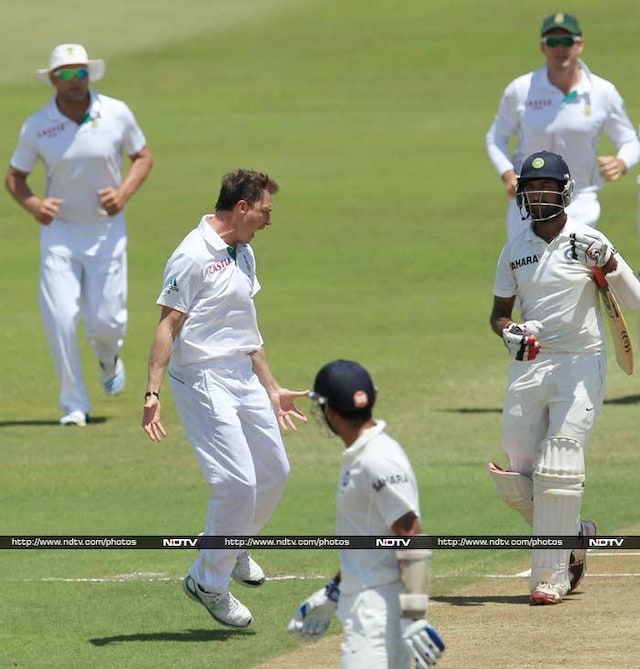 Steyn though struck first when he got rid off Pujara to break a vital partnership.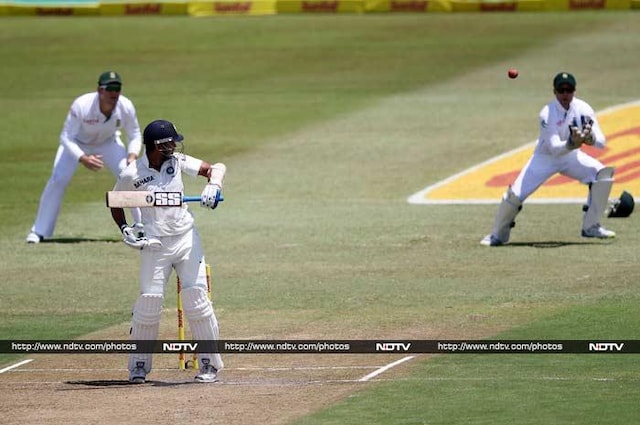 Vijay was stopped soon after - three short of what would have been a solid century. Steyn was looking ominous but more damage was yet to come for India.
Virat Kohli looked in fine touch and negotiated the bouncers extremely well. He pulled his way to 46 with five fours.
Kohli though fell victim to Morne Morkel - the agony clearly visible on his face. Skipper MS Dhoni came to the middle and hit 24 before he too fell victim to Steyn.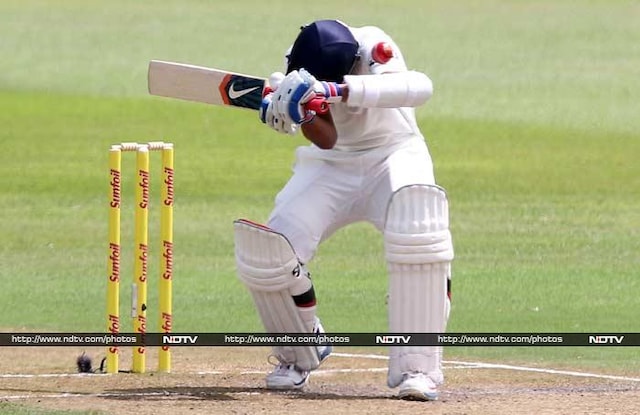 Rahane, who had been playing second-fiddle to Kohli and who was struck on his body twice by Steyn, stood up to take charge.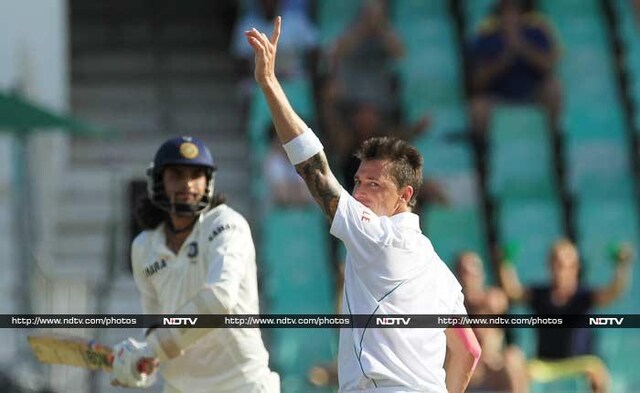 Rahane completed his maiden Test fifty but remained unbeaten on 51 as India lost its last five wickets for just 14 runs with Steyn's 6/100 and Morkel's 3/50 helping SA.