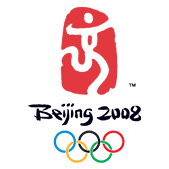 About BEIJING 2008 Summer Olympics
Olympics brought a smile to Chinese faces as China became the 22nd nation to host the Games. Overall, it was the third Olympic Games being held in Asia after Tokyo, Japan in 1964 and Seoul, South Korea in 1988.
Barring Brunei, all other 205 National Olympic Committees (NOCs) that had existed at the time, participated in the 2008 Summer Olympic Games. The Marshall Islands, Montenegro and Tuvalu were the first-time entrants.
A massive total of 37 venues were used during the event, of which 12 were freshly constructed for games' purpose. The 2008 Olympics registered the largest television audience in Olympic history. Although China was opposed on many fronts because of their human rights record, the Games were a huge success.
43 new world record and a whopping 132 new Olympic records were set at the 2008 Summer extravaganza. 87 countries won at least a medal at the games. China toppled United States in the gold medals tally with 51 gold medals as against US' 36. US, though, still managed to grab the maximum number of medals - 110 to China's 100.
A massive total of 1,881 individual athletes won medals at the event. 55 nations won at least one gold medal.
It was Michael Phelps who probably hogged the limelight the most. He broke the record for most gold medals in one single Olympics and also the most career gold medals for an Olympian after eight victories in swimming events. Phelps took his gold medal tally to 14 and his 16 medals overall, are ranked second on all-time list behind Soviet gymnast Larisa Latynina's 18.
On August 15, 2008, the International Olympic Committee announced that North Korean shooter Kim Jong-su would be stripped of his two medals after testing positive for a banned substance. He had won a bronze medal in the 10 metre air pistol and silver in the 50 metre pistol.
Swedish wrestler Ara Abrahamian won a bronze medal in the Greco-Roman 84 kg event. However, after his antics at the medal ceremony where he dropped his medal at the mat protesting judging at his event, the International Olympic Committee had to strip him of his medals for unruly behaviour.