Arjun's day out as Tendulkar & Co. gears up
Team India went through the paces ahead of the upcoming Test series as Arjun Tendulkar got a feel of how the big boys do it.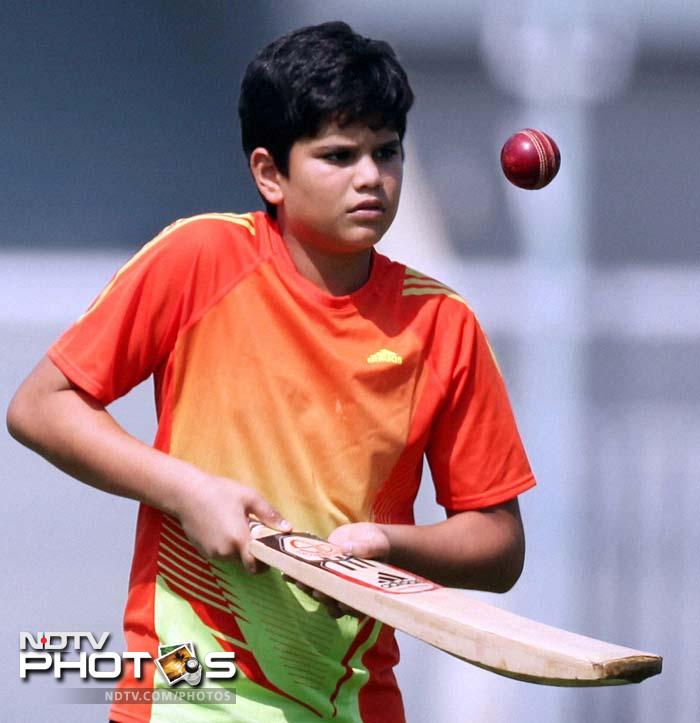 India's practice session at the CCI grounds in Mumbai had a visitor in Arjun Tendulkar, who watched daddy Sachin and others go through the paces. (AP & AFP Photos)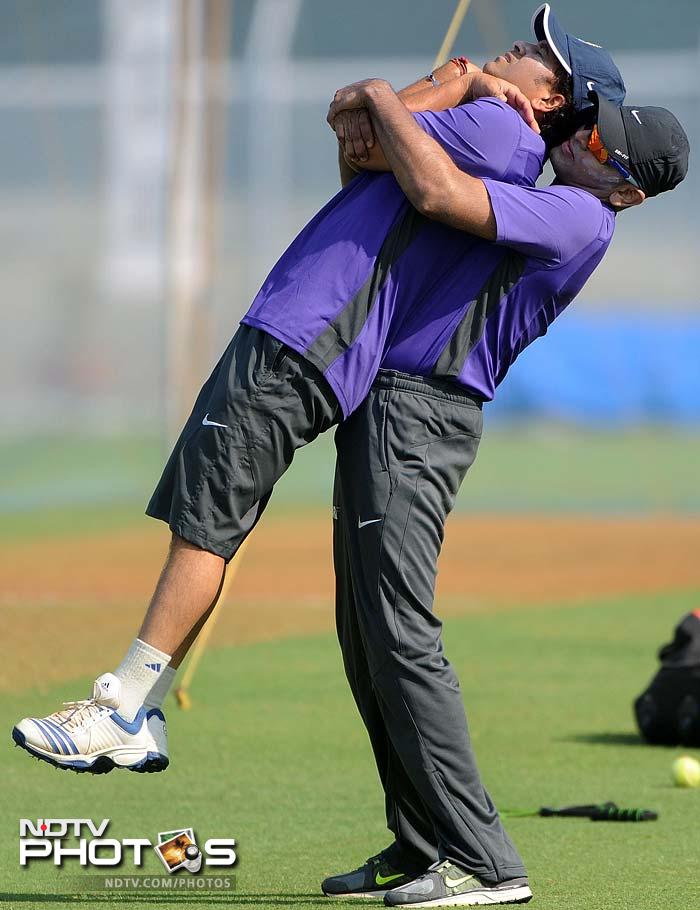 Sachin Tendulkar, as usual, was one of the first to step out on the field in the morning and get on with some stretching with the team physio.
Yuvraj Singh and Virat Kohli had their banters ready and that is certainly a good way to wake each other up in the morning!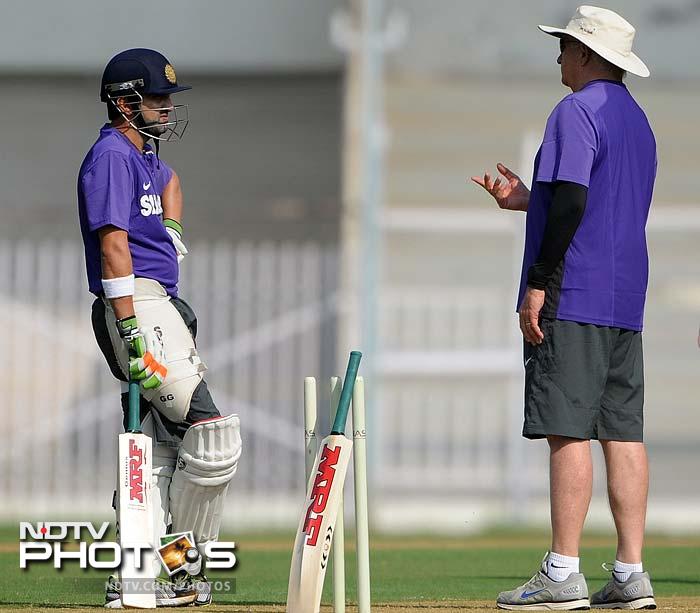 India's opening blues need to be sorted out as quickly as possible and Gautam Gambhir knows how important it is for the team, and him, to have a good start.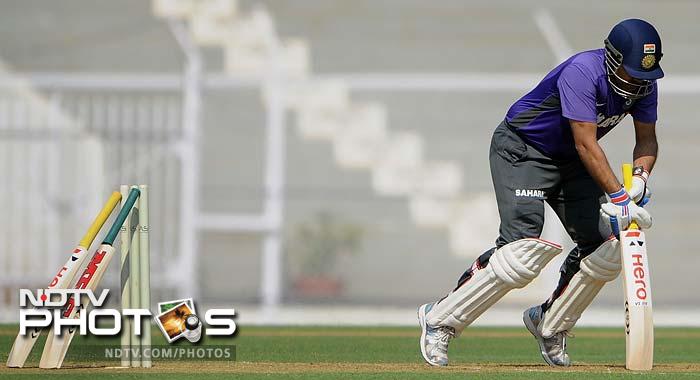 Virender Sehwag may have got a ton in the Ranji match for Delhi, but he needs to sort out his feet movements before the English pace attack comes calling.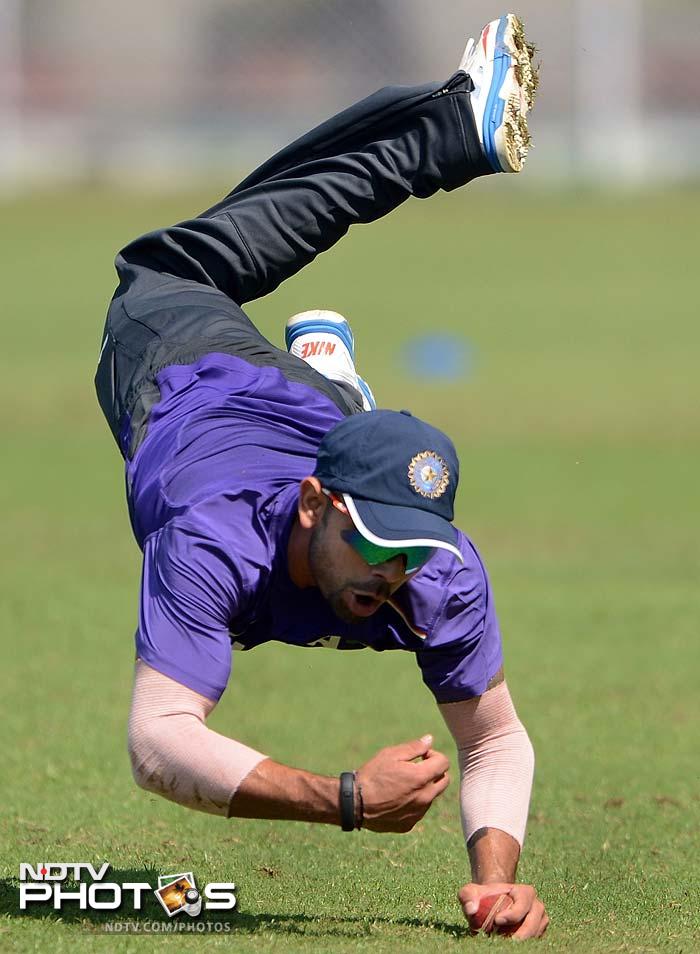 Spinners will play a big part, and close-in fielding will be very important if India are to latch on to the chances. Virat Kohli surely knows it well.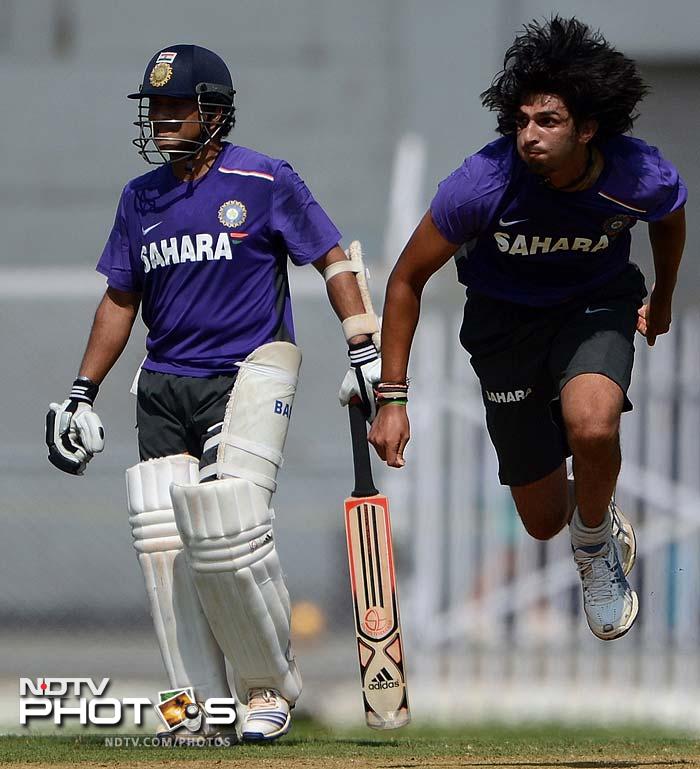 Ishant Sharma is back to 'lion-manes'. But India will be hoping he can actually roar to tame the English batsmen with the ball.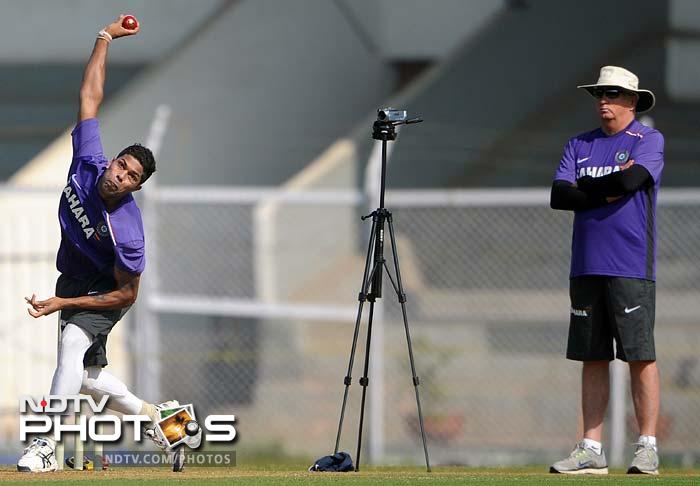 Umesh Yadav is the one genuine pacer India needed for a long time now. Up against English counterparts, he will be looking put in that extra bit every time he bowls.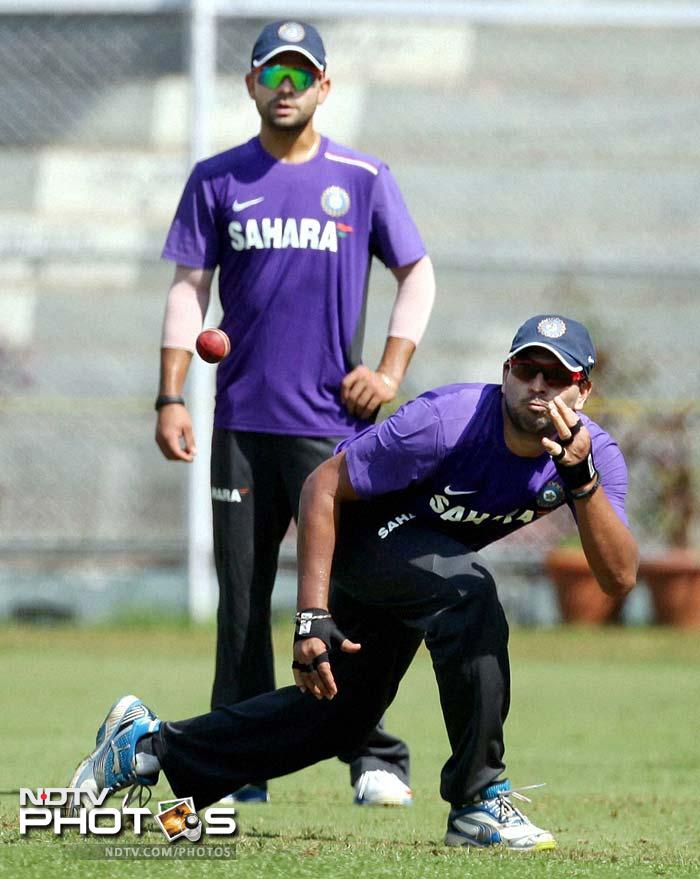 Banters apart, Yuvraj Singh knows how crucial the first two Tests are for his future in the longer version. He surely needs to concentrate hard.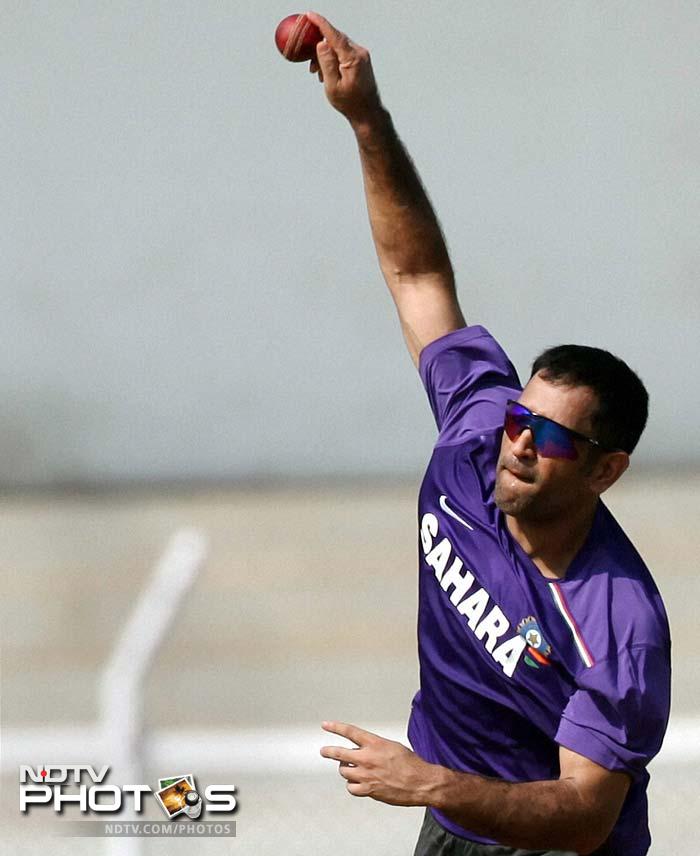 MS Dhoni did roll over his arms at the nets, but he definitely wouldn't want a situation when he has become a bowler in the upcoming series.
One for the future? Too early to say. But Arjun Tendulkar is lucky to be guided occasionally by some of the best in the business.