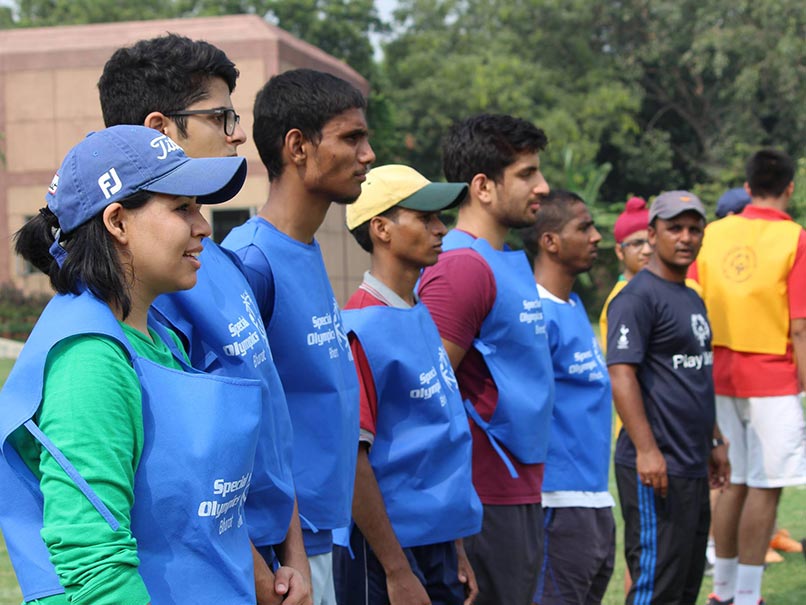 Playing football with athletes from Special Olympics Bharat turned out to be an enriching experience.
© NDTV
I was surprised when I got a phone call from a friend to play a football match with special athletes. "Football! Siddhanth, there's a lot of difference between reporting on it and playing it, you know! I don't think I'll last," I said. 
"Don't worry," he said. "You will and I know you'll come back from this experience a changed person." Reluctantly I accepted and confirmed, despite the doubts in my own head." So I head straight from my temperature-controlled studio on a Tuesday Morning to the Vasant Valley School, to play or attempt to play football with special athletes from Special Olympics Bharat.
There were a lot of young people practising on the sidelines of the 6-a-side field set up for the matches."Where have I got myself stuck?" I was apprehensive to say the least. I saw a couple of familiar faces who guided me to my team and that's when I noticed the "smiles".
When I say smiles, I mean the world's most reassuring, most thankful and the most heartwrenching smiles I had ever seen. Smiles that made you forget your worries, forget being judged and forget who you thought you were. Smiles from 'special children' which made one feel truly special and part of something that was indeed, special.
'Thank you for coming', said a young boy to me from my team as he nervously shook my hand, I knew there was sincerity and gratitude in his heart. There were a total of four teams with each team consisting of 3 special and 3 regular players. As we warmed up for our 20 minutes of play, the moments before and after did change something within me.
Off went the whistle and kick off! I cannot explain to you how it happened but it did. No hesitation, no fear and no thoughts, I was playing for myself. Sports does have that power over you. It completely engulfs you and you truly live in that moment.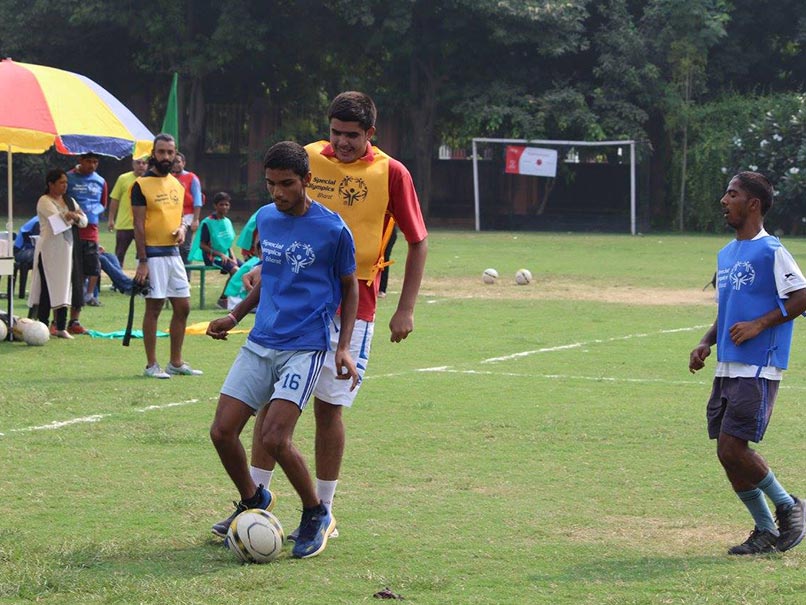 I wasn't near perfect nor was my ball control or movement, but it all felt right. Right because this was not just any ordinary game. A match that made me realise as a journalist that life is beyond punching daily match reports and the race to who gets the news first. It's about whether your report will make that difference.
Goals were scored, amazing passes were made, players were tackled. We did lose the match but we had also won a battle. A small battle for inclusion for special children; for being accepted for who they are and being a part of the entire system without discrimination, without stigma or fear.
A society that gives each individual a fair chance to be rewarded for their strengths and not punished for their weaknesses. A place where each person is accepted for what he is and this change in mindset begins from such small steps towards it.
The team from Special Olympics Bharat looked most grateful to me but instead it was me who was thankful to them. Thankful for a humbling experience, something that makes you realise the efforts that go behind the making of a 'special athlete' and champion. It's a true test of patience and perseverance and I truly laud the efforts of the institution as well as the individuals behind the movement. 
I cannot promise I can make a big difference or affect a change but I can promise one thing: a sensitivity and deep empathy for those who are involved with the cause for inclusion for special individuals. What better way to aim for that than through sport!
(Disha Chopra is a senior correspondent and sports anchor with NDTV)
Disclaimer: The opinions expressed within this article are the personal opinions of the author. The facts and opinions appearing in the article do not reflect the views of NDTV and NDTV does not assume any responsibility or liability for the same.