Wigan shock Manchester City to win FA Cup
It took a solitary injury-time goal to let the 'under-dogs' beat the giants and claim the FA Cup title. It was indeed a magical moment for Wigan Athletic at the Wembley, one which their fans would cherish for a long time to come. (AFP images)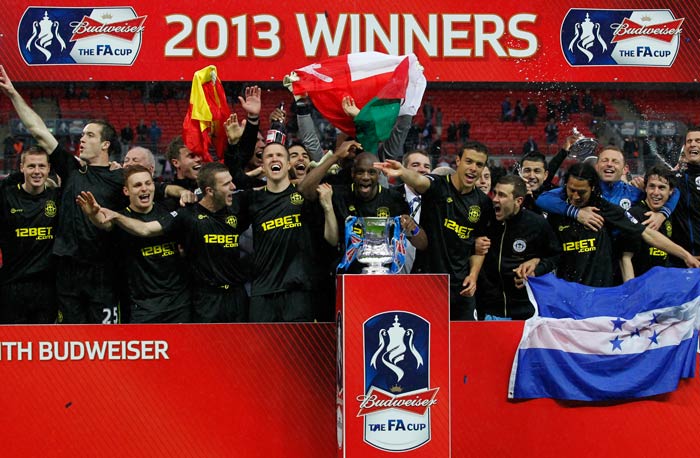 It took a solitary injury-time goal to let the 'under-dogs' beat the giants and claim the FA Cup title. It was indeed a magical moment for Wigan Athletic at the Wembley, one which their fans would cherish for a long time to come. (AFP images)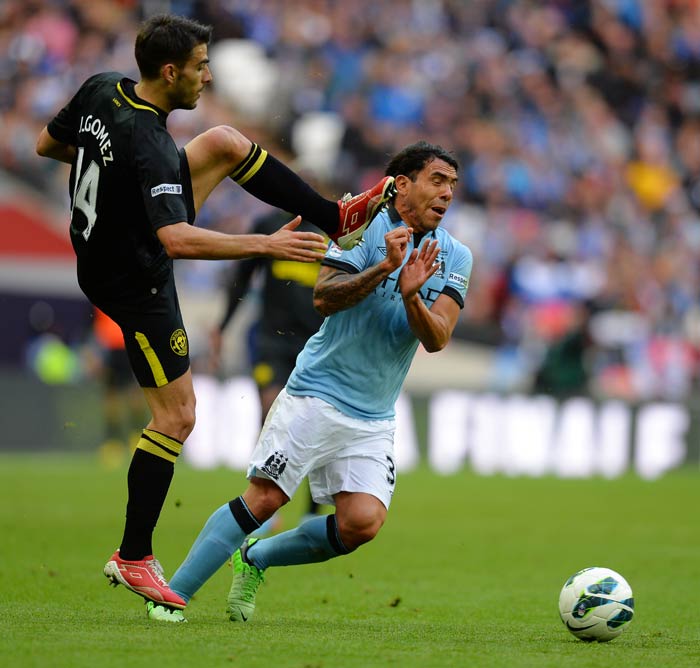 It was one of those days that could have gone either way. This image of striker Carlos Tevez getting the boot, literally, may best sum up the match in hindsight.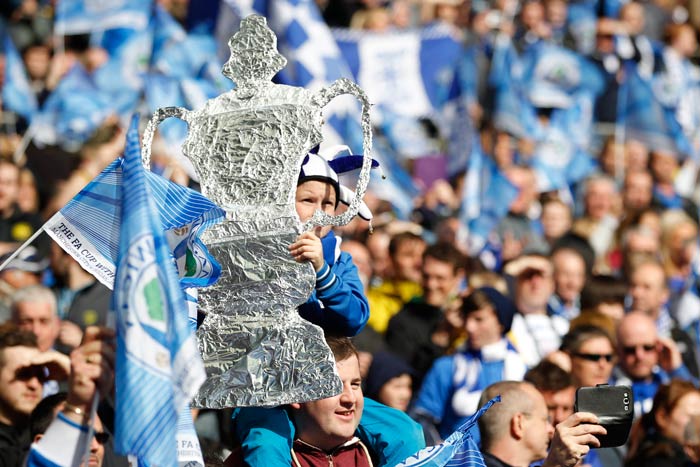 Manchester City fans had their own home-made trophy ready to celebrate with. The confidence though came apart and the team may well have only this to take consolation from as they end the year without any major title win - a first in three years.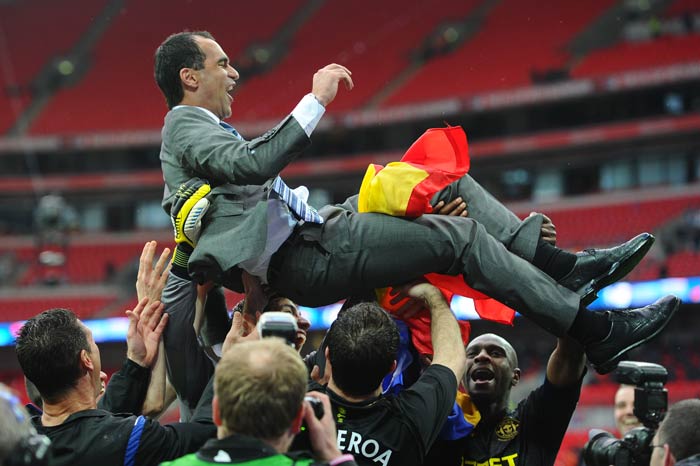 Over at the other end though, it was jubilation. Manager Roberto Martinez is hurled up by his team after the match.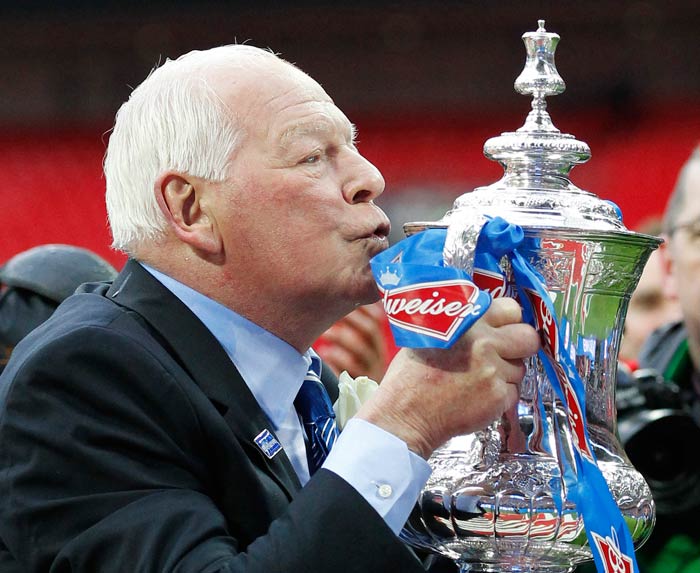 Wigan Athletic's English owner Dave Whelan kisses the FA Cup after the match.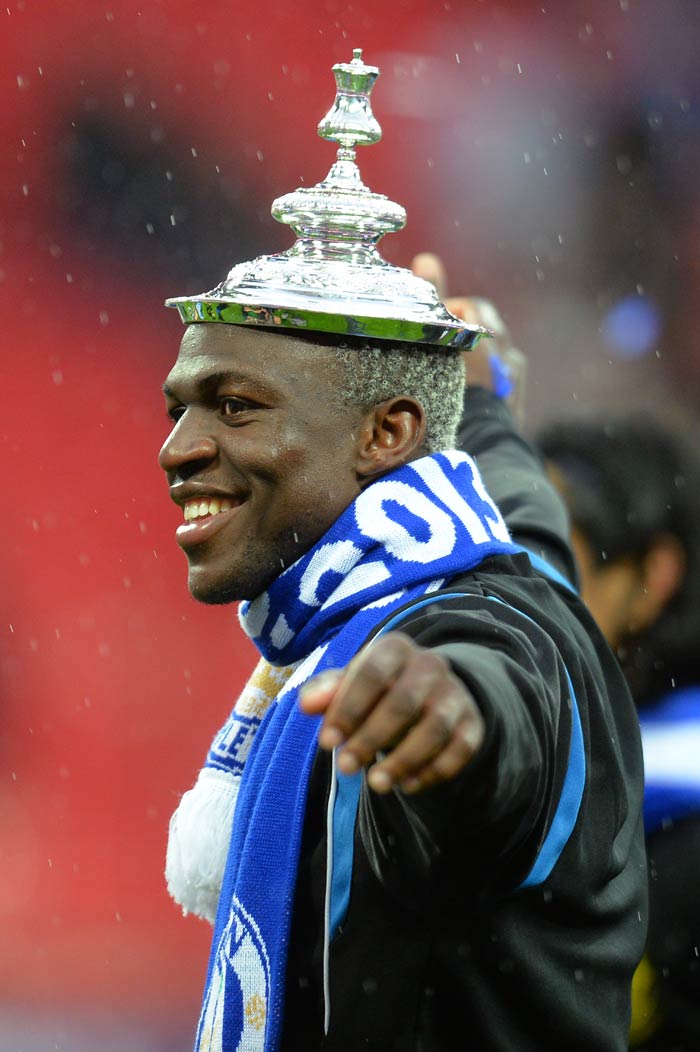 Ivorian striker Arouna Kone poses with the lid of the FA Cup on his head.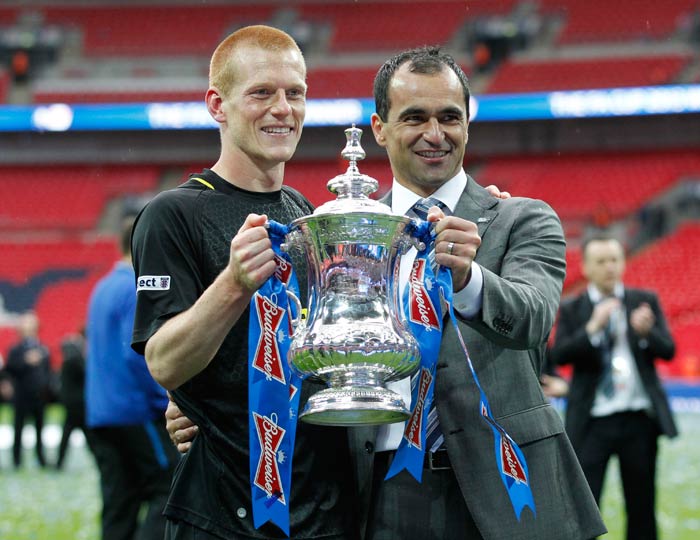 Wigan Athletic's Spanish manager Roberto Martinez (R) poses with goal scorer Wigan Athletic's English midfielder Ben Watson.