Salsa, samba and more at Copa America
Fans have brought out their heavy artillery in support of their teams as Latin America battles it out for soccer glory. A look at the supporters at the stands and their zealous passion. (AFP images)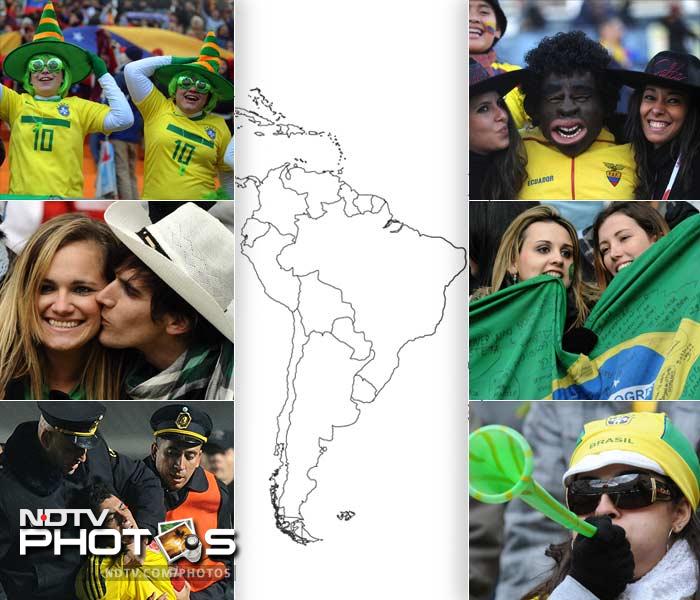 Fans have brought out their heavy artillery in support of their teams as Latin America battles it out for soccer glory. A look at the supporters at the stands and their zealous passion. (AFP images)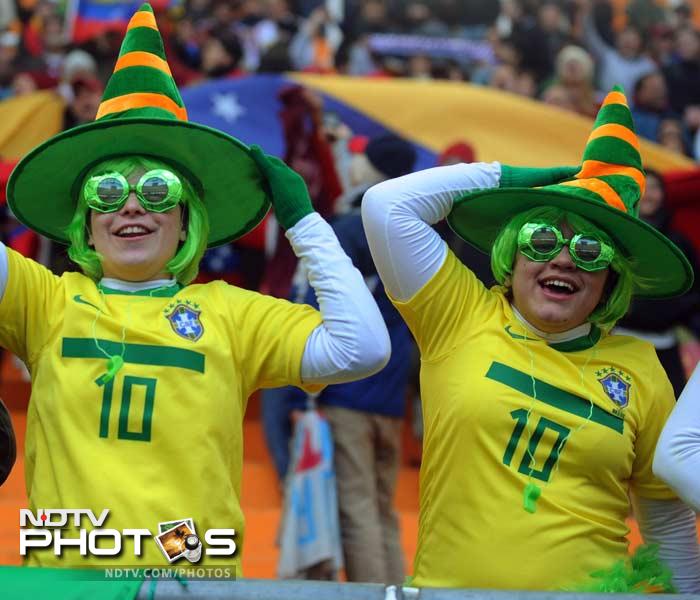 From hates to glasses to yellow-coloured jerseys, Brazilian fans are known for their extravagant support and pumping adrenaline.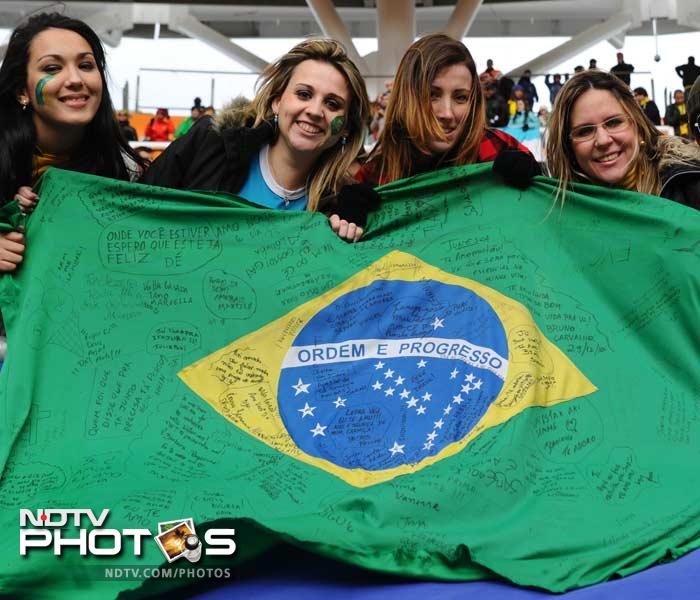 Brazilian fans cheer with their national flag at the Ciudad de La Plata stadium in La Plata, 59 Km south of Buenos Aires.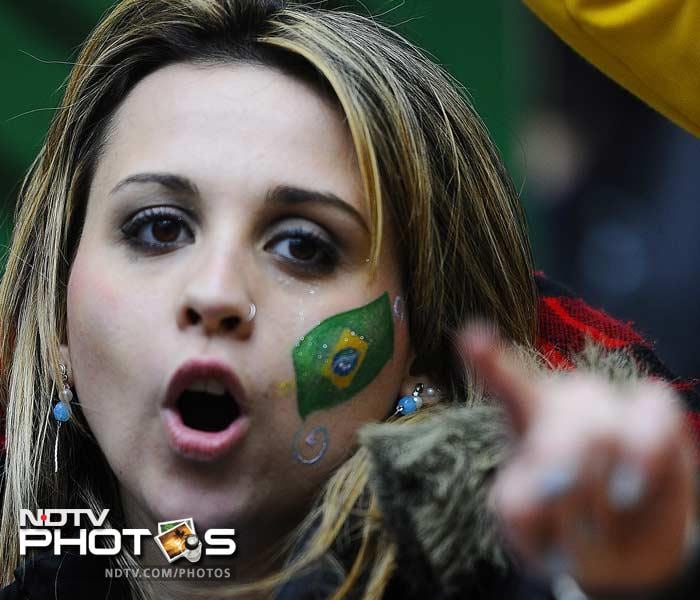 One of them expresses her support vocally even as she points to what may be her on the giant screen at the field.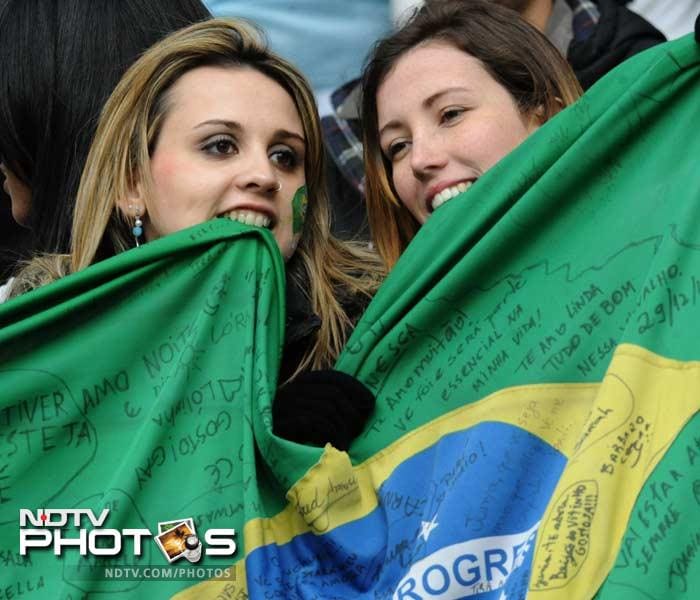 She later joins a friend in waving the national flag again although the taking-a-bite-move remains a bit confusing.
Yellow and green are the colours of the day when Brazil take to the field. Whether hair-bands like in this picture or tattoos, no expense is spared to cheer the team while keeping the style quotient in check.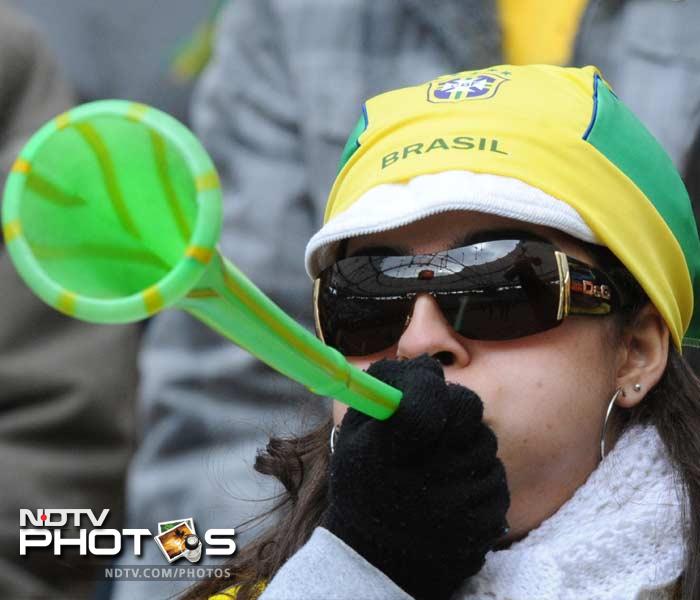 The 2010 World Cup in South Africa was best known for it's vuvuzela's. The 'buzz' hasn't stopped to the African continent as fans bring it to the matches here as well.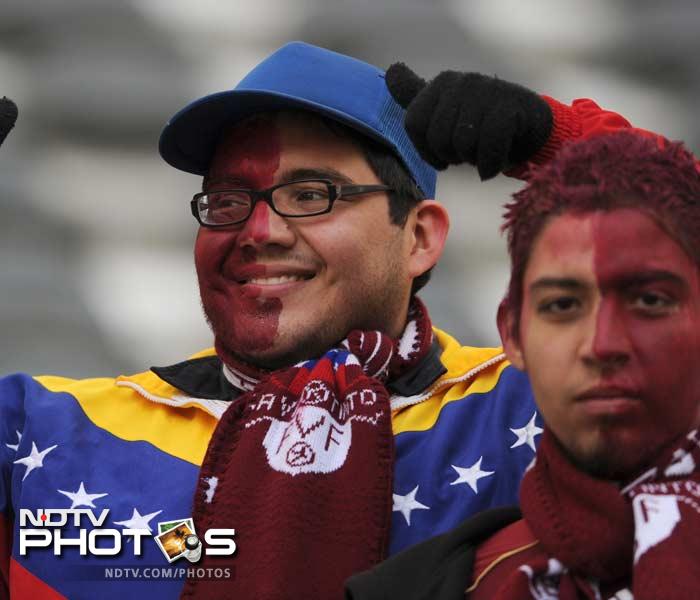 It's not just the Brazilians who are known for their ferocious style of showing support. Venezuelan fans such as these are also equally passionate about the sport, their team and the players.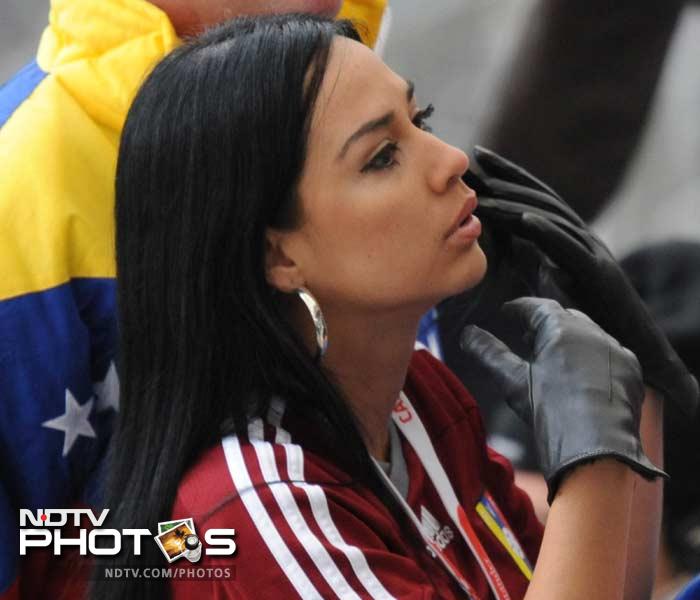 Artificial limitations like gender do not hold any back as women have come out in large numbers as always, to back their side to a win.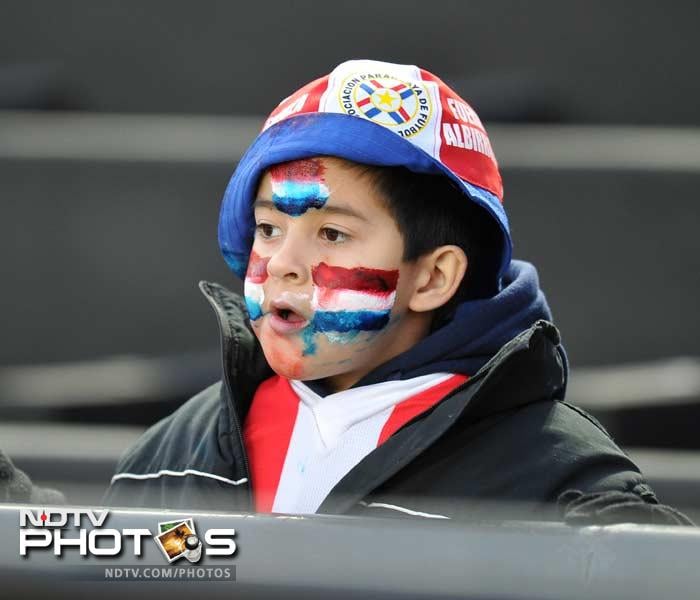 Age too is hardly a factor. This child may not know Larissa Riquelme who has promised to strip for Paraguay. However the focus is unwavering.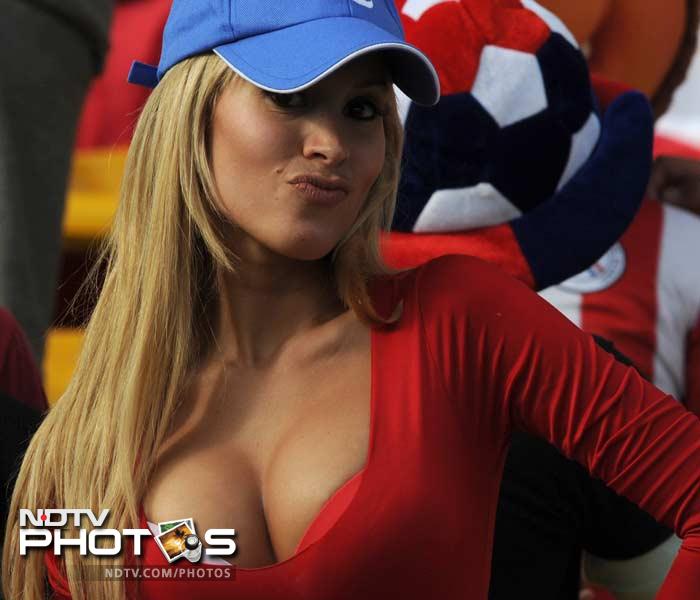 Others like this Paraguayan supporter, teasing fellow fans, shifts her focus to silencing the opposition stands.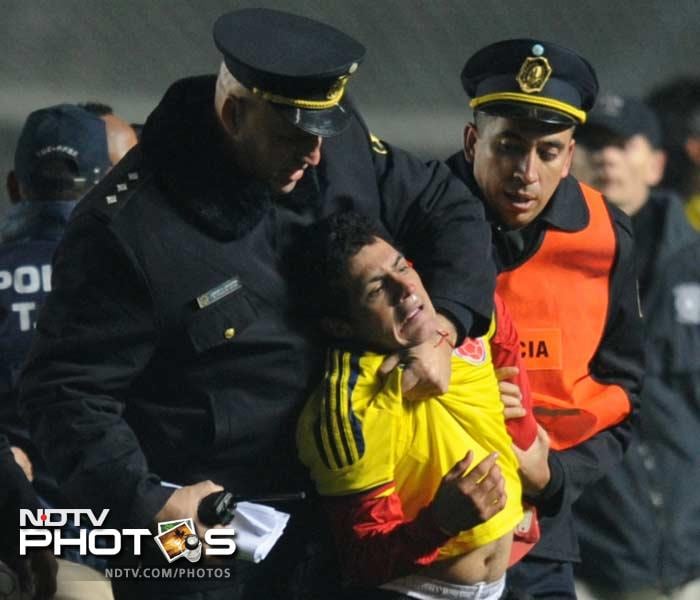 Silence is not a virtue that this fan has as he grimaces after being arrested for entering the field of play during a match between Colombia and Argentina. While nothing new, passions have engulfed fans in no small measure.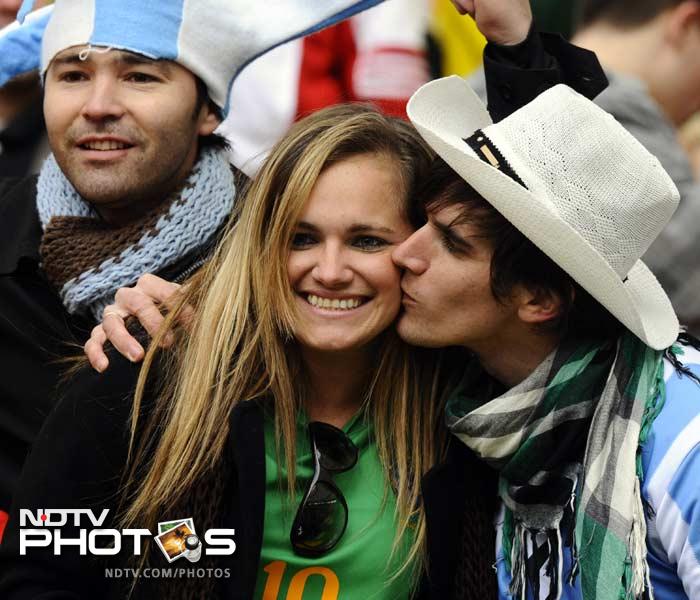 Speaking of passion, cross-border love too seems to be in full flow as an Argentina fan kisses a Brazilian spectator without much resistance from either her or people around.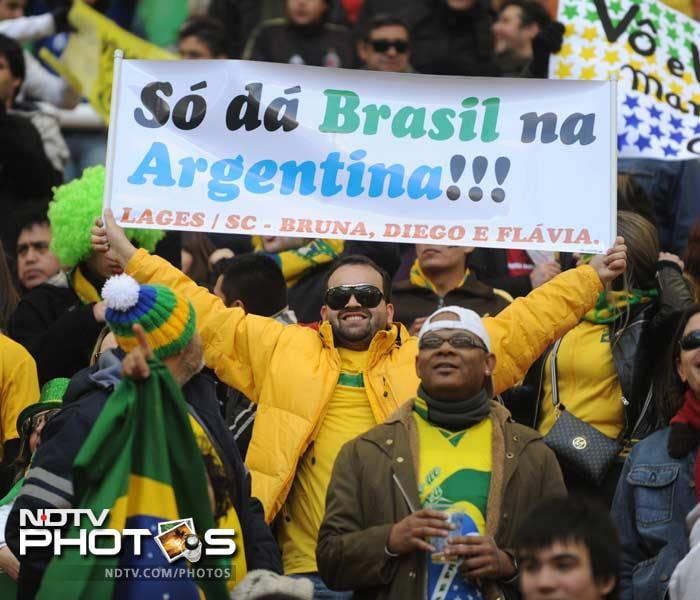 Verbal affection can turn into friendly intimidation as a Brazilian fan this time, holds a banner which says (translating roughly) that Brazil will down Argentina.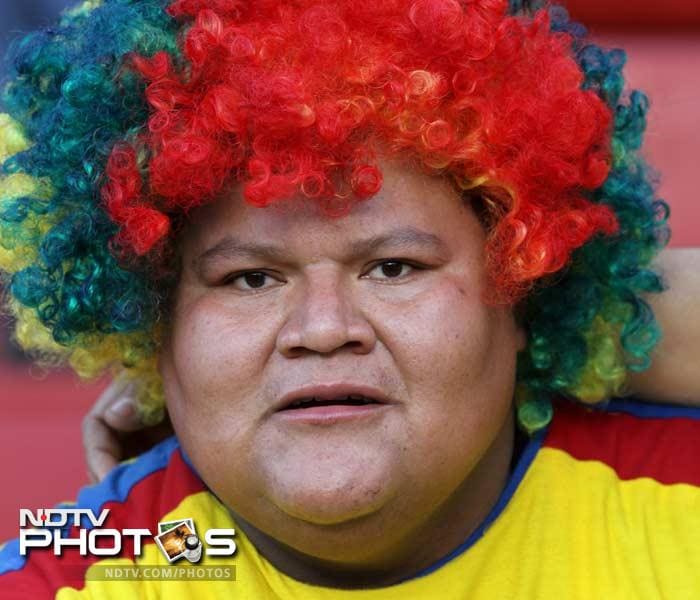 An Ecuadorean fan meanwhile sits here with a fake-hairdo that is coloured in the colours of his national flag.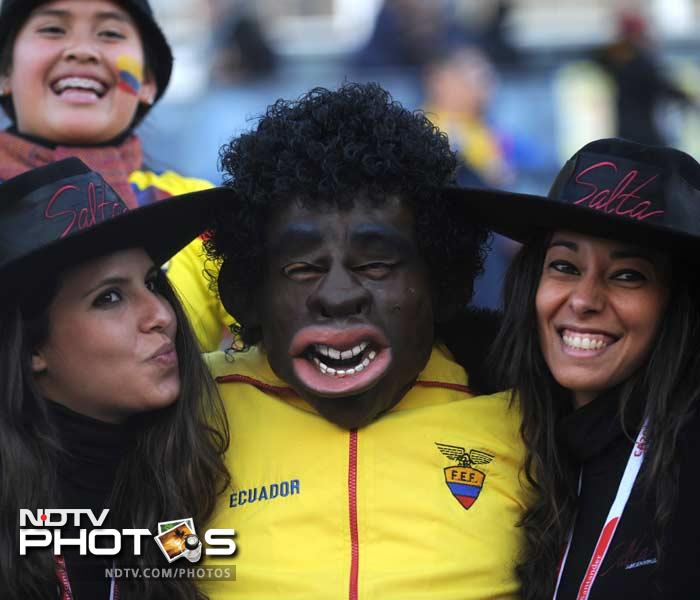 Fans from Equador paint the perfect picture of beauty and the beast as they pose for the shutterbugs at the stadium.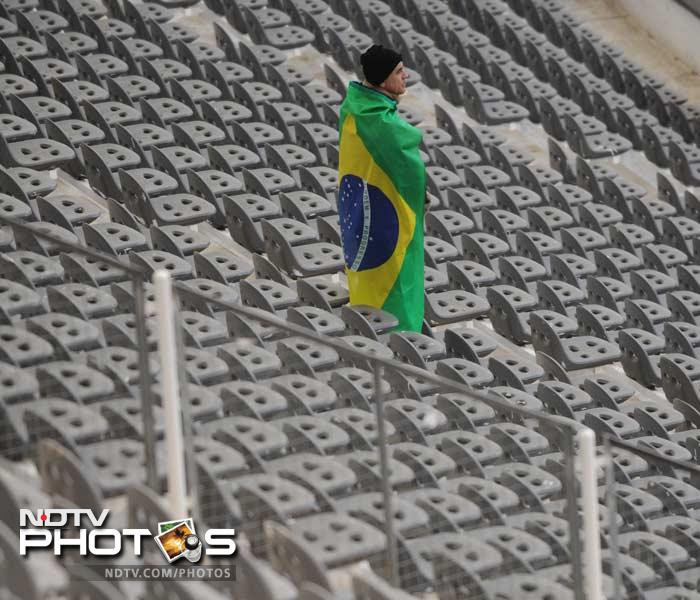 Others though just cannot seem to get enough of the action and seem intent on not leaving the stands even when the match is over.