Luis Suarez Hat-Trick Takes Barcelona to La Liga Title
Luis Suarez scored a hat-trick as Barcelona defeated Granada 3-0 to clinch the La Liga title.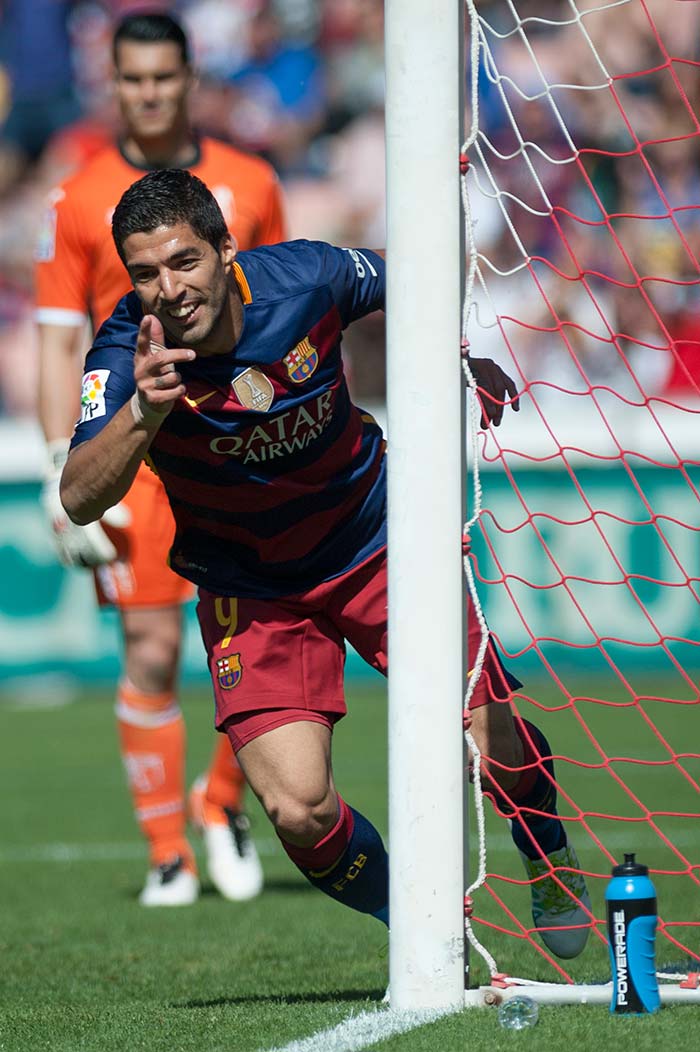 Luis Suarez gave Barcelona an early lead in the 22nd minute against Granada. (All images from AFP)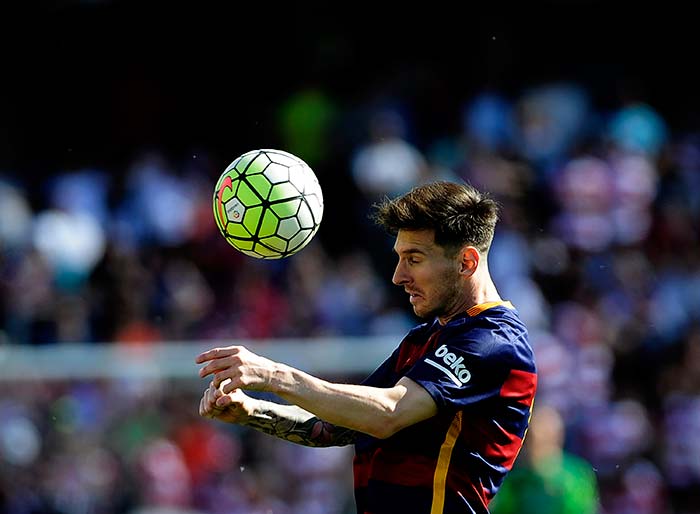 Though the likes of Lionel Messi and Neymar were in the Barcelona ranks, Suarez outshone them all.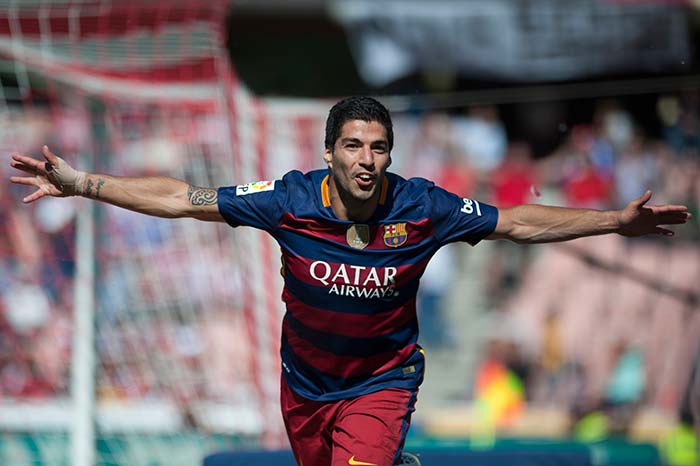 Suarez added another goal to his name in the 38th minute.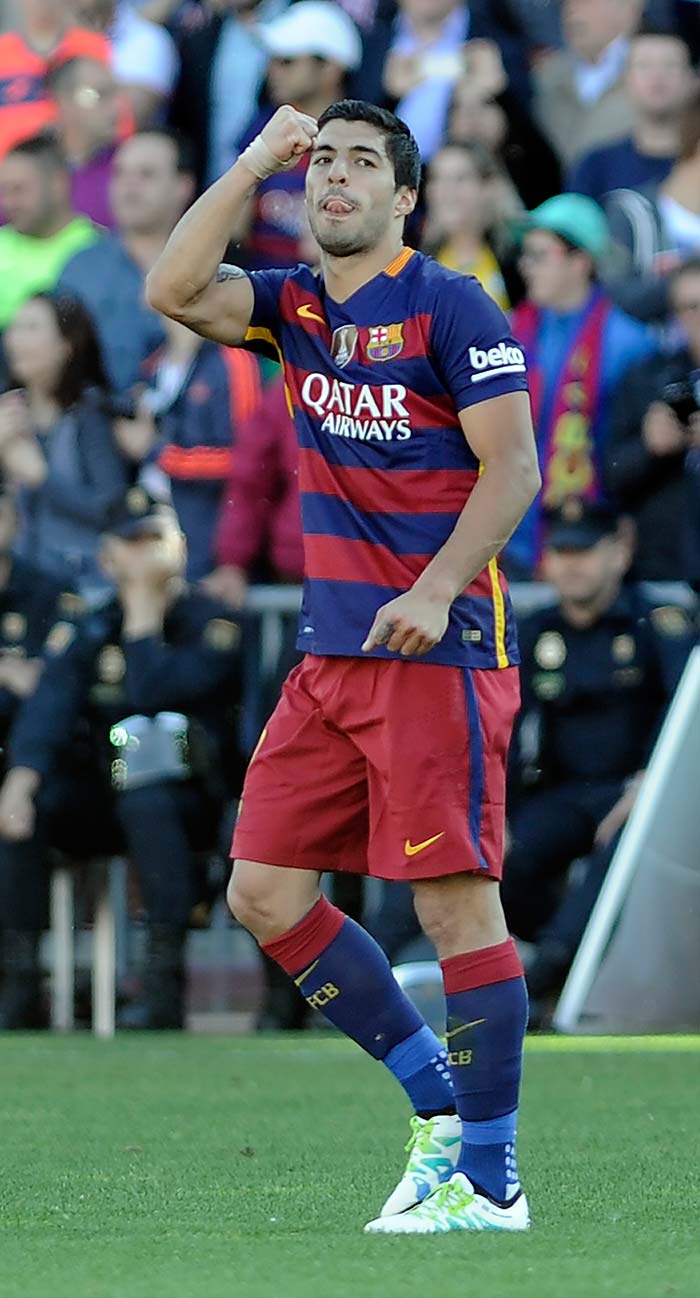 Suarez scored another in the 86th minute to complete the rout of Granada.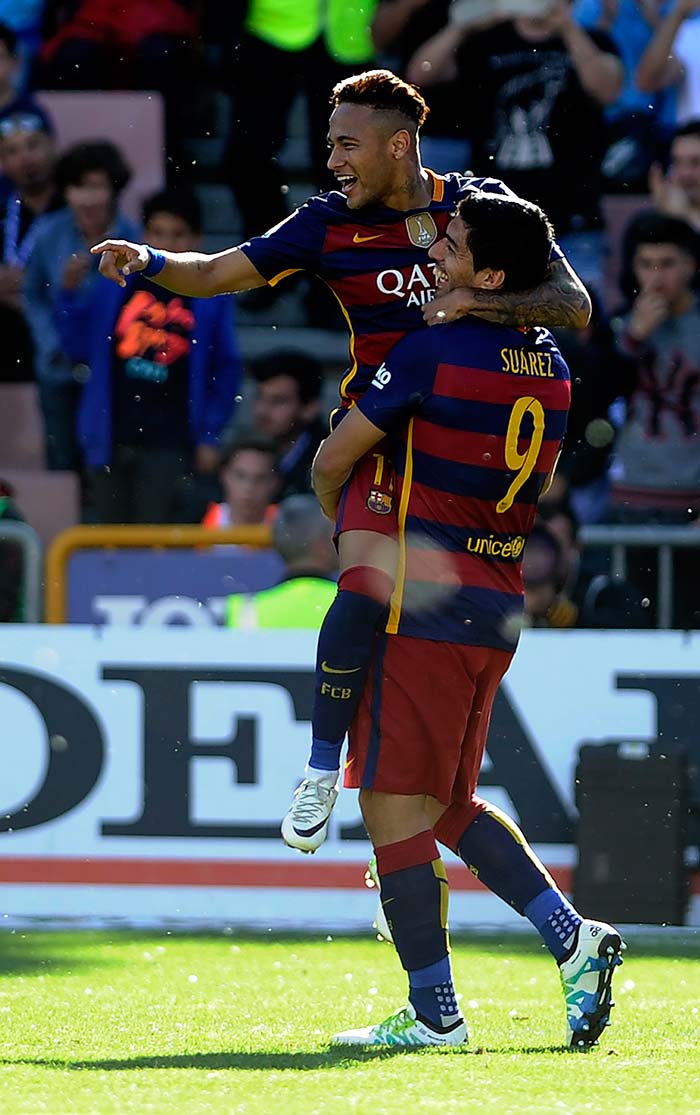 Suarez has now scored 59 goals for Barcelona this season, in all competitions, much ahead of Neymar and Messi.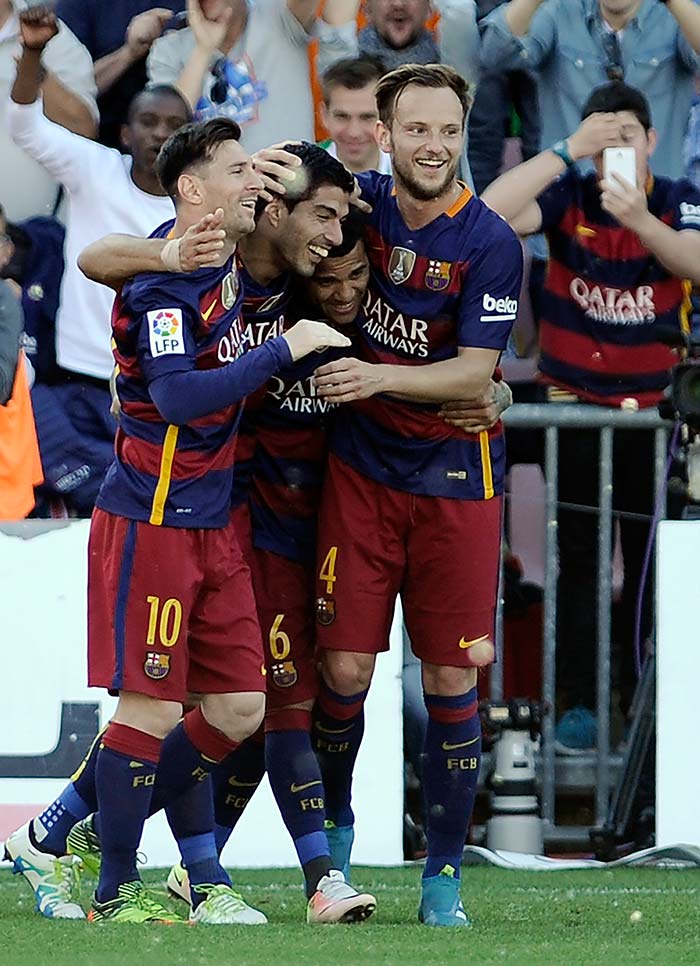 Suarez scored 40 goals in this season's La Liga to end as the top-scorer.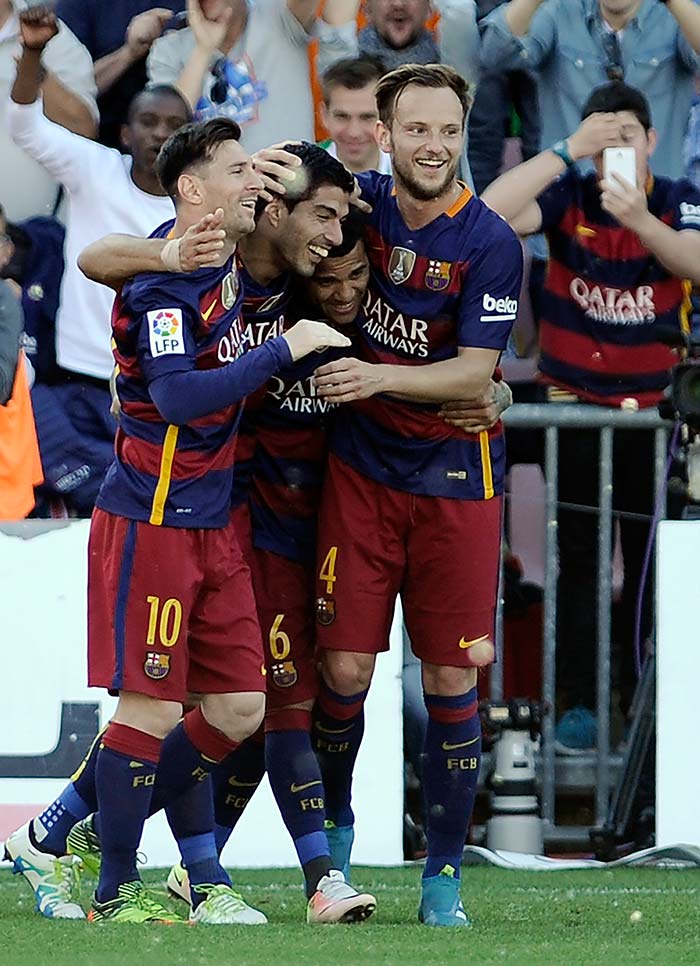 He is the first man to depose Messi and Ronaldo and win the Pichichi award for Spain's top scorer in seven years.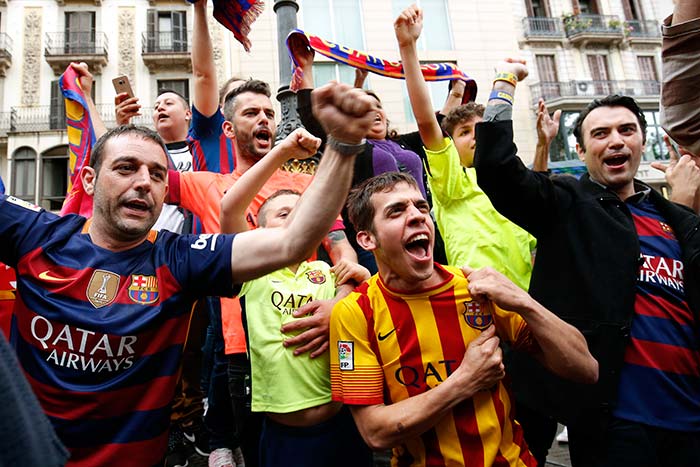 Barcelona's win triggered wide-spread celebration.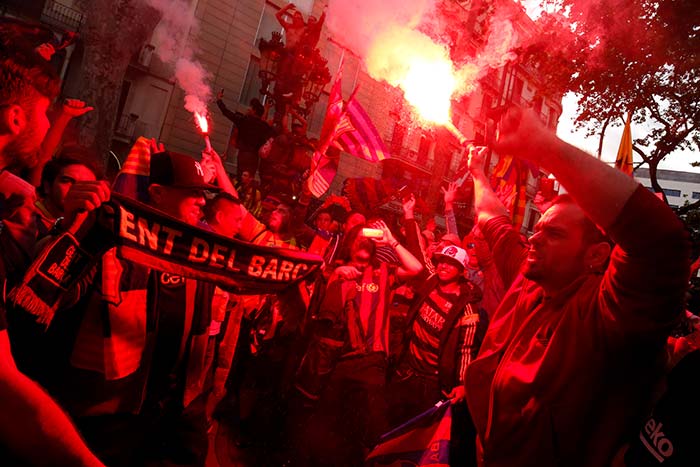 This was Barcelona's sixth La Liga title in eight years and the celebrations went late into the night.