Lionel Messi's life in pics
The diminutive Barcelona forward is arguably the world's best current footballer. He is the vital cog in the well-oiled Barcelona machinery. The arguably best player ever, part of the debatably best club team in the history. As the Argentine turned 24 on Friday, we take a look at the highlights of his career.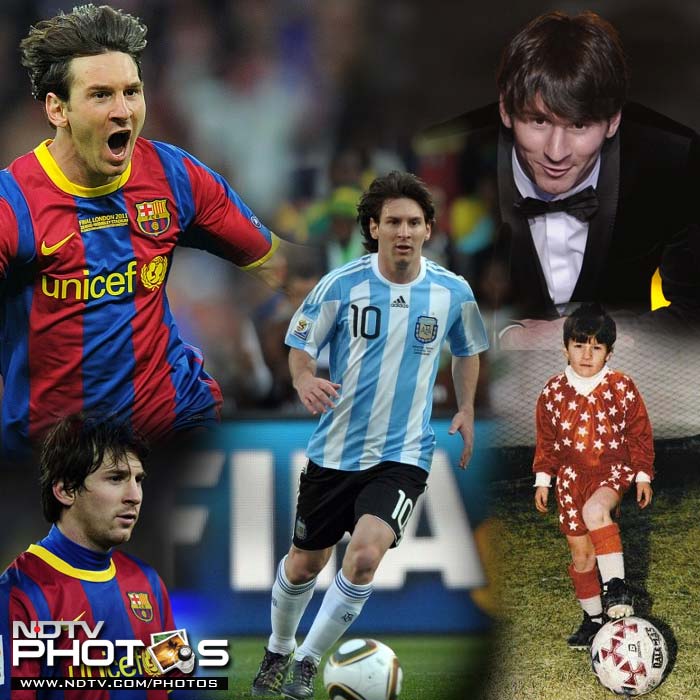 Lionel Messi, the diminutive Barcelona forward is arguably the world's best current footballer. He is the vital cog in the well-oiled Barcelona machinery. Here is a look at how he moulded himself to enter the league of some of the greatest players the world has seen.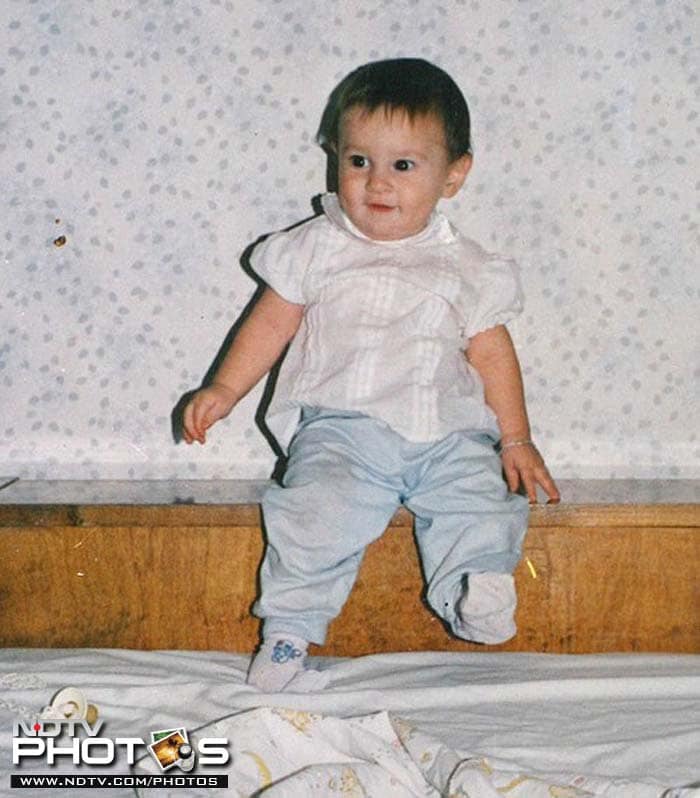 1987: June 24 - Lionel Andrés "Leo" Messi is born in Rosario, Argentina, to Jorge Horacio Messi, and Celia María Cuccittini.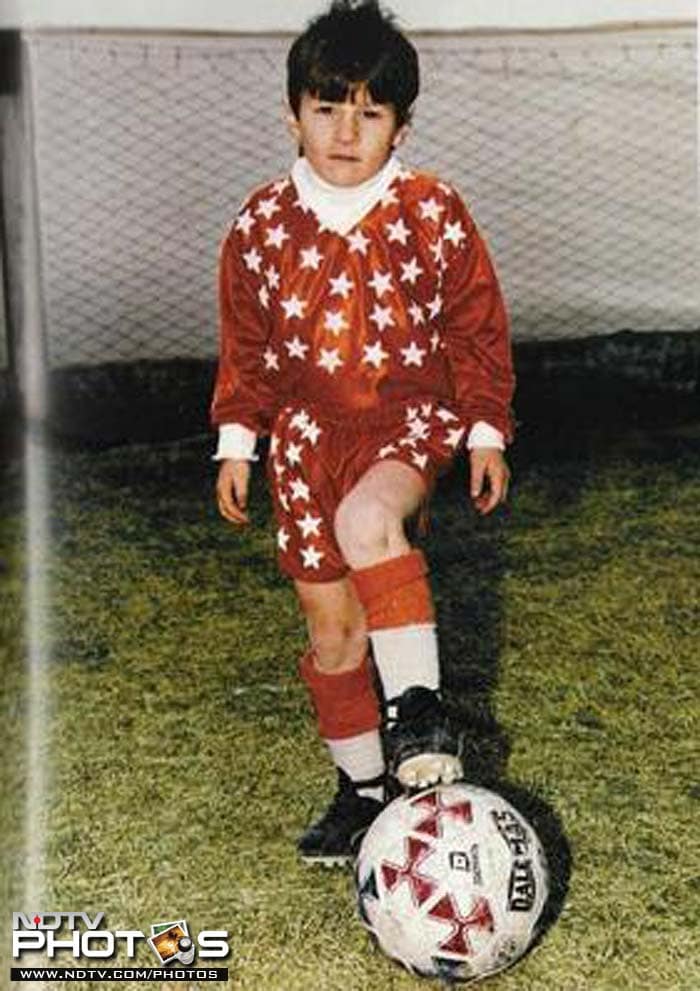 1992: Only five, Messi starts playing football for Grandoli, a local club in Argentina, coached by his father Jorge.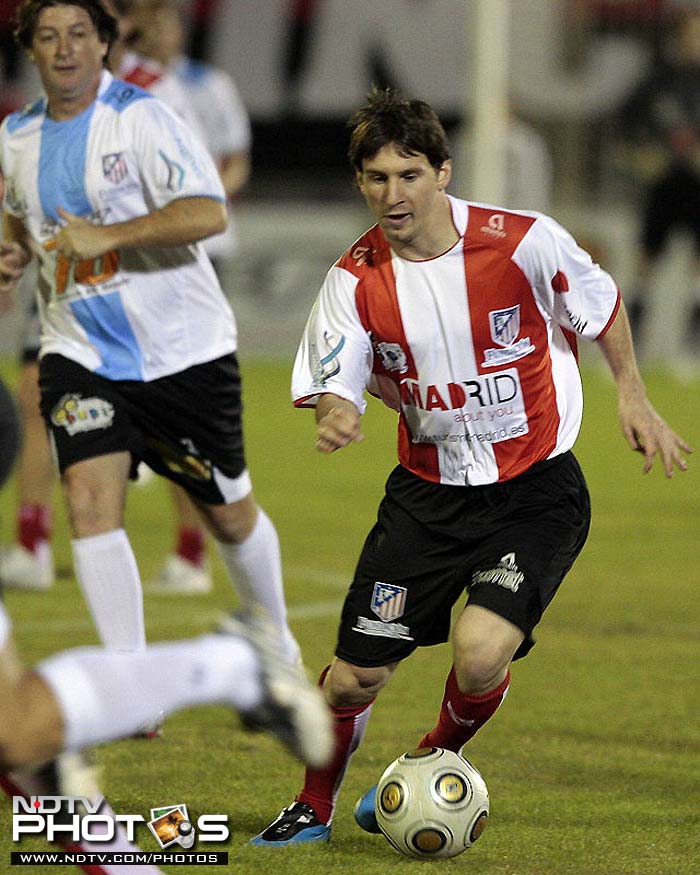 1995: Switches to a bigger club in Newell's Old Boys, an Argentine Primera División side based in Rosario, Messi's home city.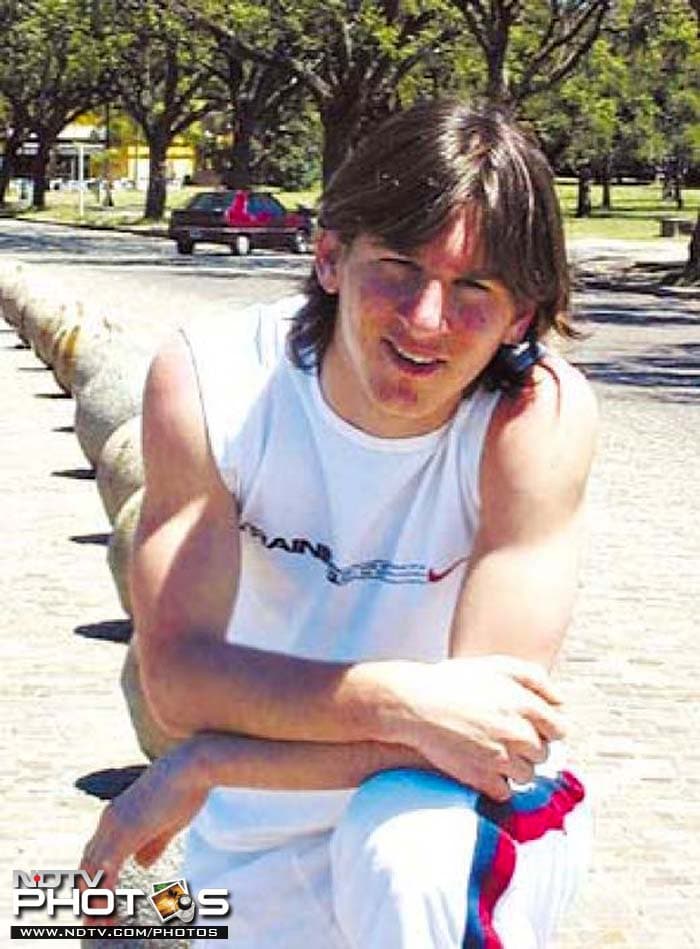 1998: At the age of 11, Leo is diagnosed with a growth hormone deficiency, that calls for an expensive treatment. This would eventually play a part in his career path.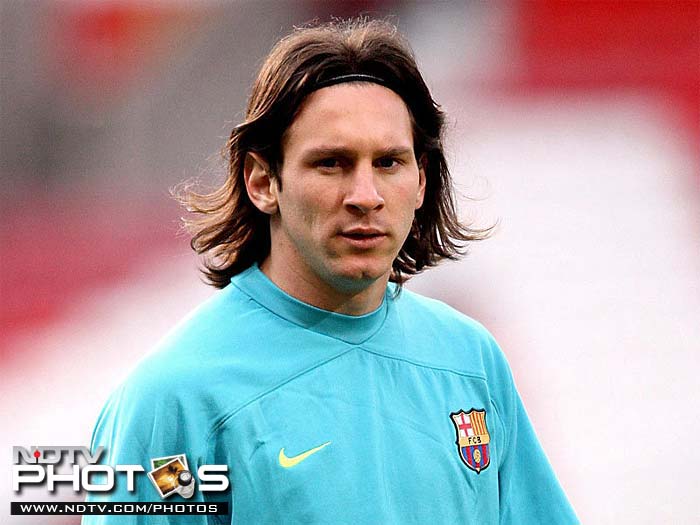 2000: The sporting director of FC Barcelona, Carles Rexach, takes Messi's trial after being made aware of his talent. With no other paper at hand, Rexach offers Messi a contract written on a paper napkin. Barcelona agree to pay for Messi's medical bills if he is willing to move to Spain, and thus begins Messi's stint with Barca after he enrolls into their youth academy.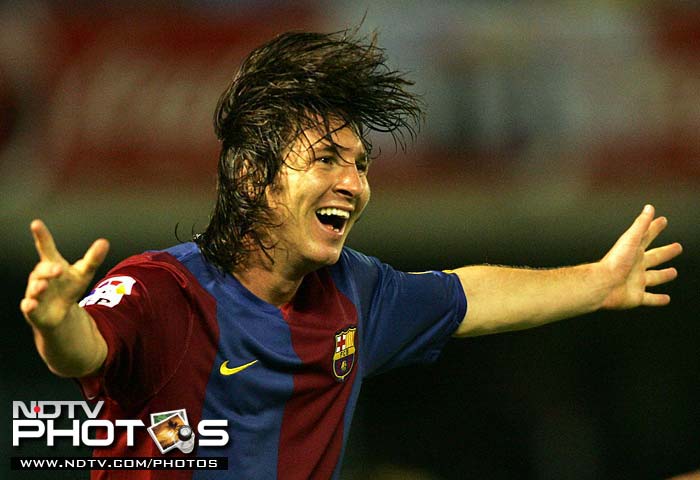 2003: Makes his official debut for Barcelona's first-team on November 16, aged 16 years and 145 days, in a friendly match against Porto.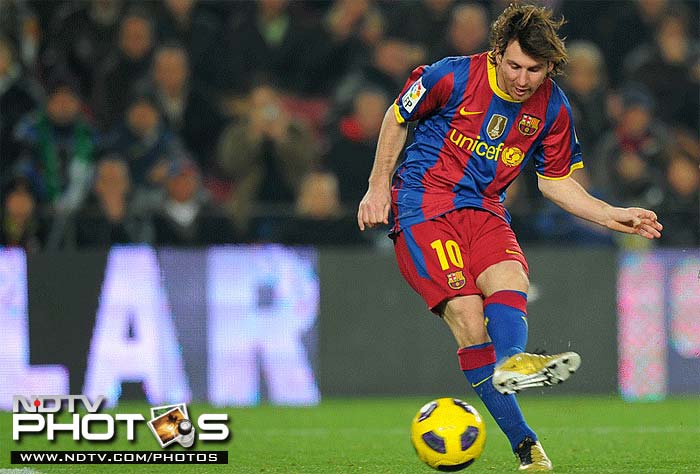 2004-05: Makes his La Liga debut against Espanyol on October 16, aged 17 years and 114 days, becoming the then third-youngest player ever to play for Barcelona and youngest club player to play in La Liga. Also, scores his first senior goal for Barca, against Albacete Balompié on May 1, 2005, at 17 years, ten months and seven days old, becoming the then youngest to ever score in a La Liga game for Barcelona.

Makes 9 appearances for Barcelona, netting 1 goal and plays 5 games for Argentina but fails to score his maiden international goal.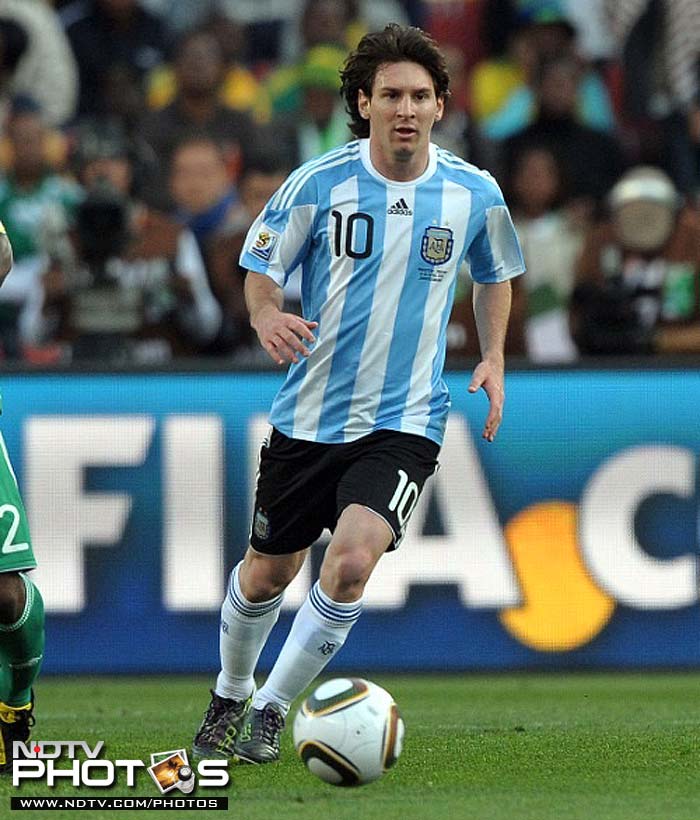 2005-06: Obtains Spanish citizenship on September 26, 2005. Messi scores 8 goals in 25 appearances for Barca, including one Champions League goal in six matches. His season however, ends prematurely on March 7, 2006, when he suffers a muscle tear in his right thigh during the Champions League second leg game against Chelsea. Barcelona go on to win the European Cup and Messi gets a winners' medal, although he does not feature in the final due to his injury.

Is part of a team that wins the 2005 FIFA World Youth Championship in the Netherlands where he is the winner of the Golden Ball and the Golden Shoe award for being the best player and the top-scorer. During the 2006 World Cup, he becomes the youngest player to represent Argentina at a World Cup, when he comes on as a substitute against Serbia and Montenegro. In the same match he also becomes the youngest scorer in the tournament and the sixth youngest in the history of the World Cup.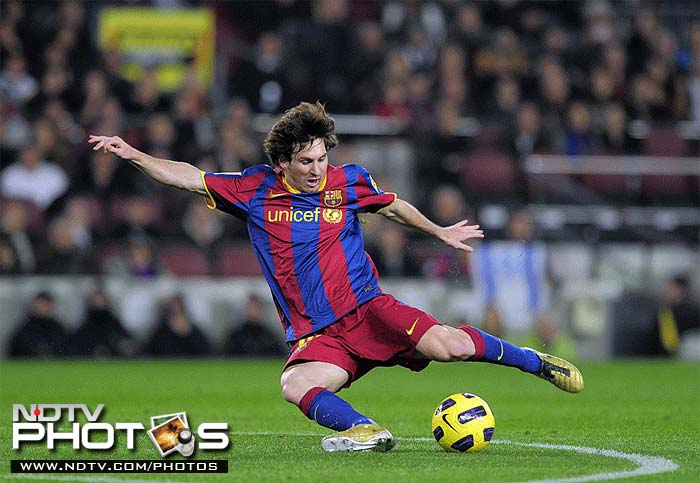 2006-07: The breakthrough season for the Argentine as he establishes himself as a regular first team player at Barcelona, scoring 17 times in 36 matches in all competitions. He, however, is forced out of action again, this time for 3 months, as he suffers a broken metatarsal in the game against Real Zaragoza in November 2006. He returns to action against Racing Santander in February 2007 and a month later scores a hat-trick in El Clásico against Real Madrid to help a 10-man Barcelona to a 3–3 draw.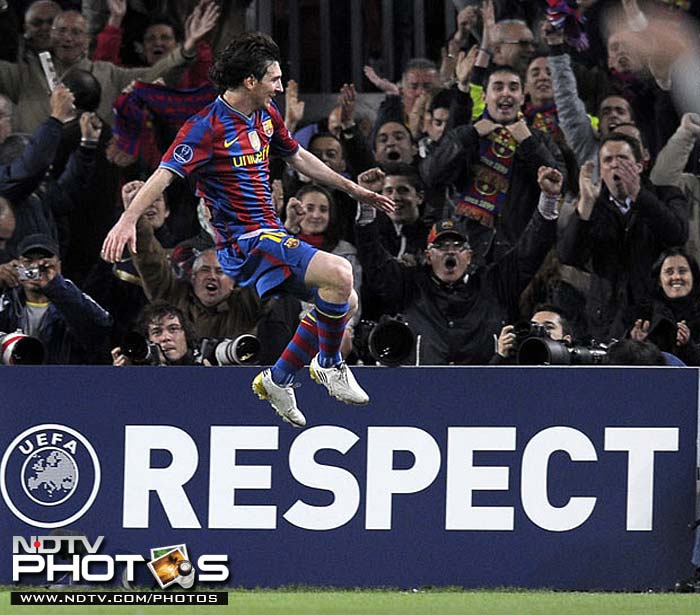 2007-08: Plays in his 100th official match for Barcelona on 27 February, the opponents being Valencia. The season where he regularly starts being listed in the world's best. Is nominated for a FIFPro World XI Player Award under the category of Forward and a poll conducted in the online edition of the Spanish newspaper Marca declares him as the best player in the world with 77 percent of the votes.

Nets 16 goals in 40 appearances for Barcelona and also has 13 assists. On the international front, helps Argentina earn a gold medal at the 2008 Beijing Olympics.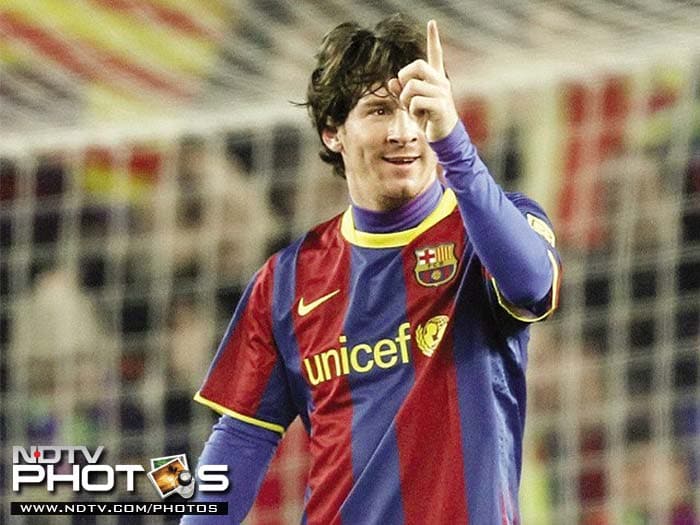 2008-09: Inherits the number 10 jersey after Ronaldinho's departure from the club. His most prolific season yet as he scores 38 goals in 51 games. Also, finishes as the top scorer in the Champions League, the youngest in the tournament's history, with nine goals. His flurry of goals help Barcelona become the first Spanish side to win the treble after they claim Copa del Rey, La Liga and Champions League.

Apart from the team trophies, Messi also wins individual honours - the UEFA Club Forward of the Year and the UEFA Club Footballer of the Year.
2009-10: Along with Zlatan Ibrahimovic becomes the highest paid player in La Liga, with annual earnings of around €9.5 million after signing a new contract with Barcelona. The revised contract signed on September 18, 2009 keeps Messi with Barcelona until 2016 and has a buy-out clause of €250 million included. Wins the 2009 Ballon d'Or on December 1, 2009, beating his closest contender Cristiano Ronaldo by largest ever margin of 473 to 233. Twenty days later he wins his maiden FIFA World Player of the Year award, beating Ronaldo, Xavi, Kaká and Andrés Iniesta to the award. On January 17, 2010 he nets his 100th goal for the club in a 4–0 victory over Sevilla.

Becomes Barcelona's all-time leading scorer in Champions League, overtaking Rivaldo's 25, after scoring all 4 goals in a 4-1 home win against Arsenal in the quarter-finals second leg. Finishes with an impressive 47 goals in 53 games which include a club record-equalling 34 goals in La Liga, tying Brazilian Ronaldo's record set in 1996-97 season. Is named La Liga player of the year for the second year in a row.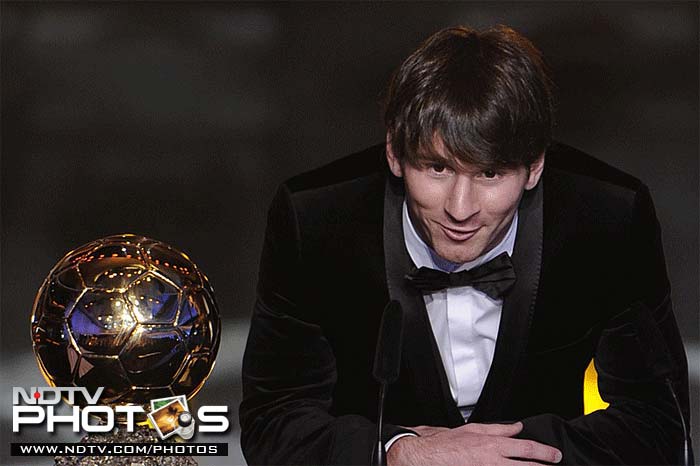 2010-11: Wins the 2010 FIFA Ballon d'Or, which from this year on is merged with the FIFA World Player of the Year award, beating his Barcelona teammates Xavi and Iniesta. This is the fourth consecutive year that he is nominated for the award. Scores more than 50 goals, finishing with 53 in 55 games - a club record for most goals scored in a season in all competitions. Also nets a record-equalling 12 goals in the UEFA Champions League, emulating Ruud van Nistelrooy's prolific run in 2002–03.

The 12 Champions League goals include a goal scored in the final against Manchester United that helps Barcelona to their third title in six years and fourth overall. Barca also retain La Liga for the third in a year row.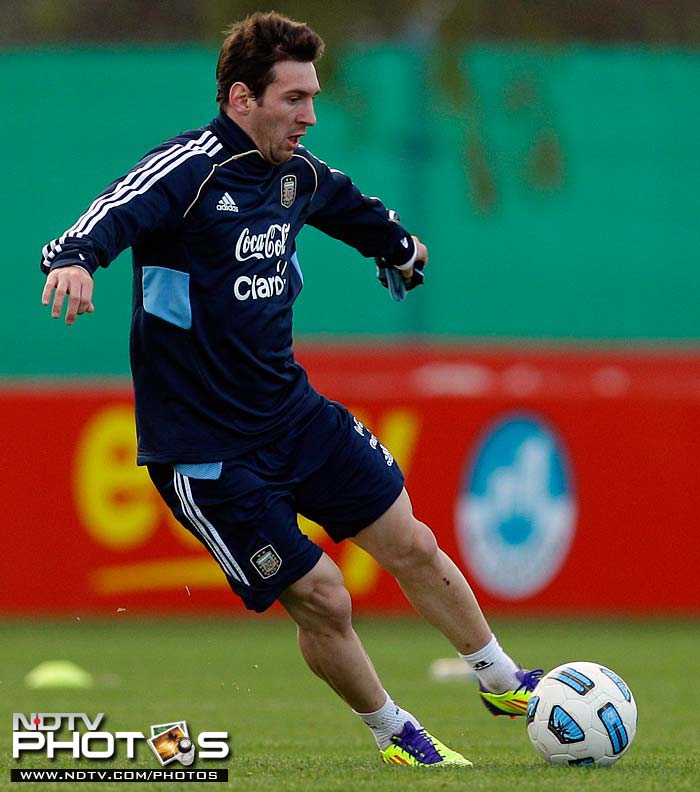 Having only turned 24, Messi still has plenty of football left in him and should earn several more accolades along the way. Going by an average footballer's career, Messi should in fact now hit his peak, if that is even possible. But, if that does happen, Barcelona are probably going to continue to rule for a few years to come and maybe Argentina will finally win the World Cup for the first time since 1986.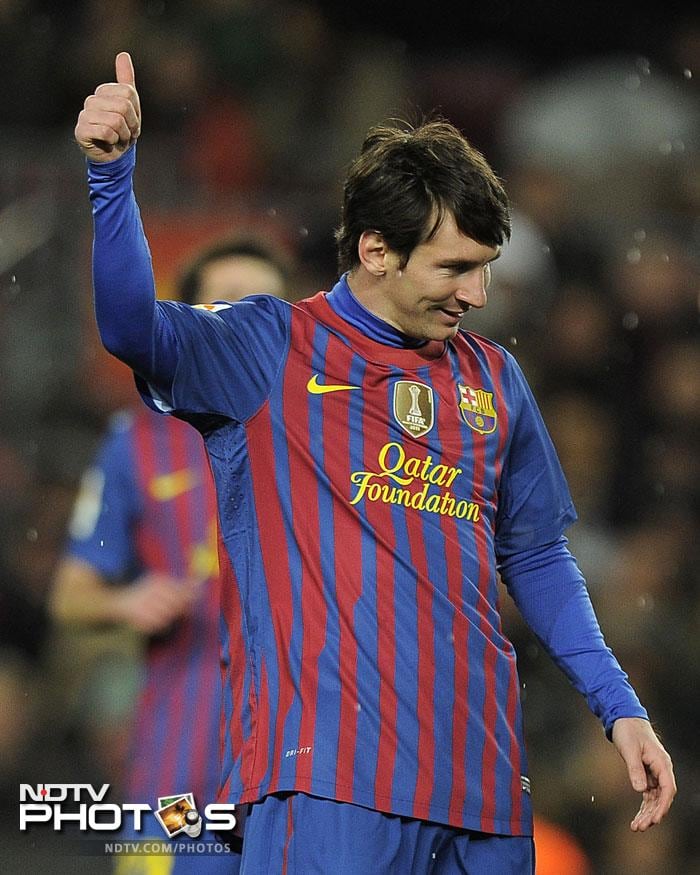 Lionel Messi became the leading scorer for Barcelona in international competitions as he increased his tally past Cesar Rodriguez's 57-year-old record of 232 goals.