La Liga: Messi and Neymar Hunt in Pairs, Valencia Stun Atletico
Lionel Messi and Neymar scored two goals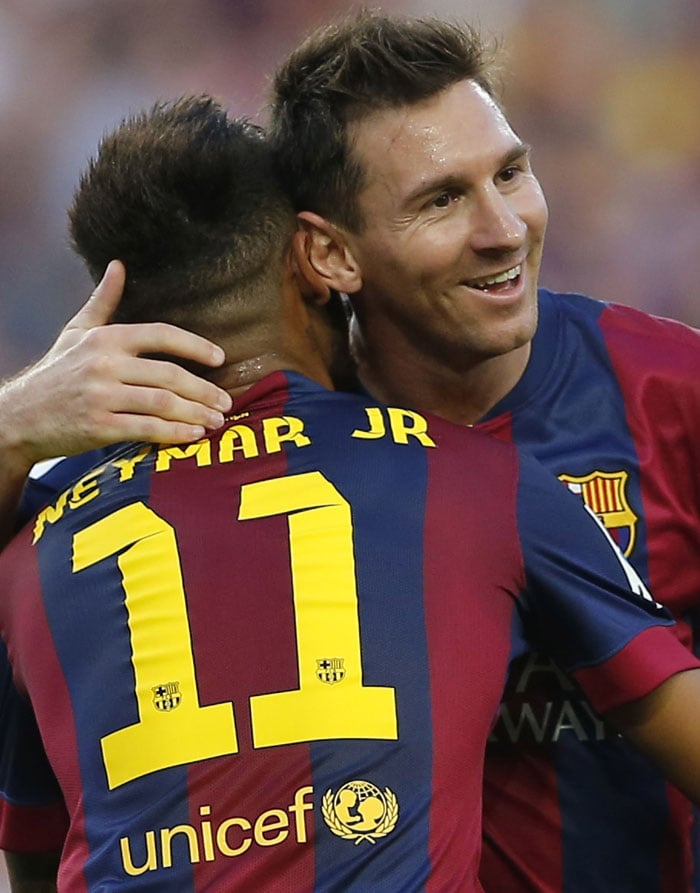 Barcelona stalwarts Lionel Messi and Neymar scored a goal each inside two minutes to give their side a 2-0 victory over Rayo Vallecano (All images AP and AFP)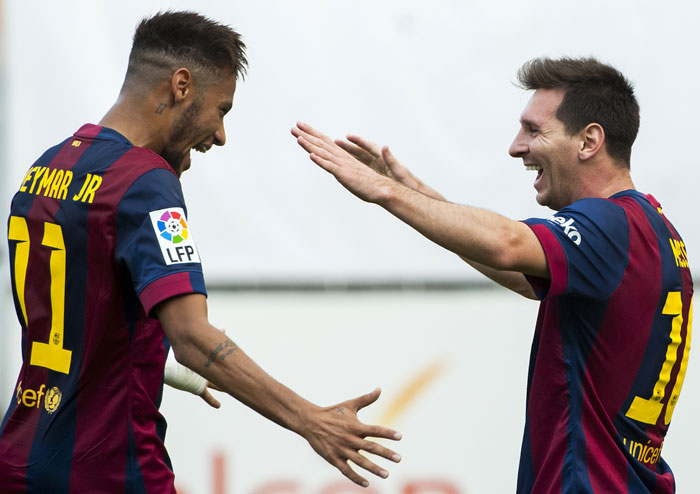 Barcelona recovered from their midweek defeat to Paris Saint-Germain as Neymar and Messi hunted in pairs to down their opposition.
Both goals came after half-hour mark in the first half.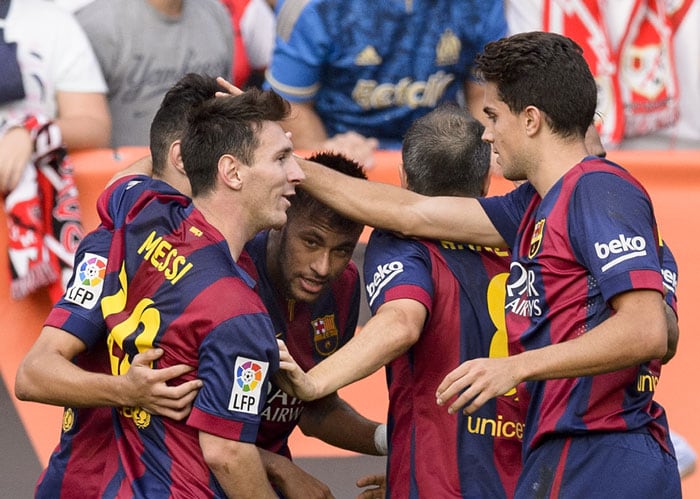 After resisting some early pressure from Rayo, Barcelona killed the game off with two goals in as many minutes.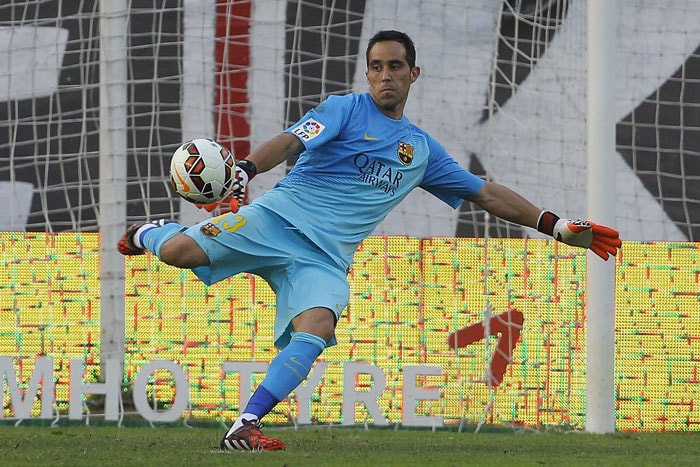 Barcelona's Claudio Bravo became the first goalkeeper to keep a cleansheet in his first 7 matches in the La Liga.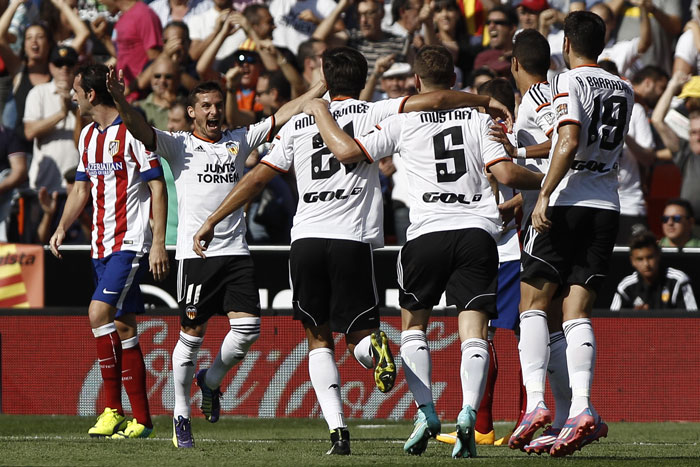 Elsewhere, Diego Simeone's Atletico Madrid were handed a shocking 3-1 defeat by Valencia.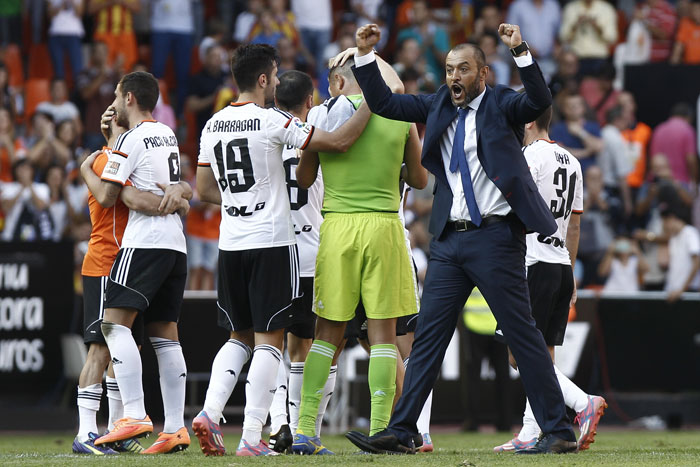 Valencia scored three goals inside the first 13 minutes.