Japan finally has a reason to cheer
Japan defeated the United States in penalties on Sunday to lift the Women's World Cup. After months of battling with one disaster to another, the wave of joy that this had brought to the island is remarkable and completely deserving. (AP images)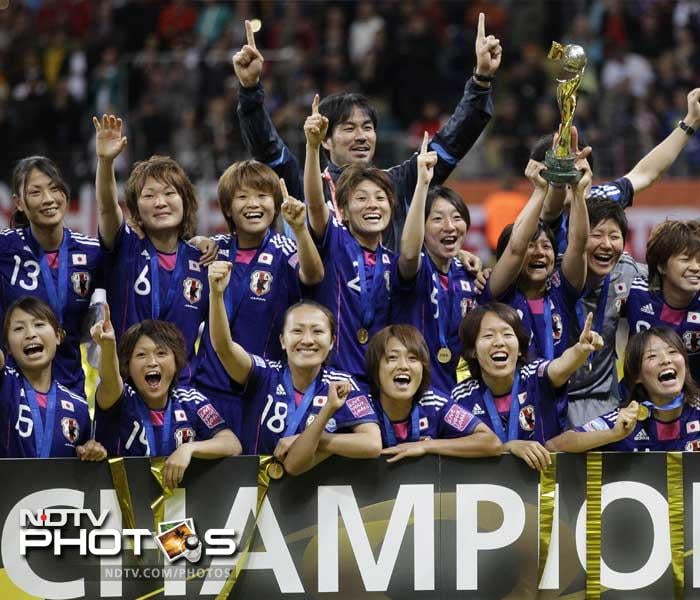 Japan defeated the United States in penalties on Sunday to lift the Women's World Cup. After months of battling with one disaster to another, the wave of joy that this had brought to the island is remarkable and completely deserving. (AP images)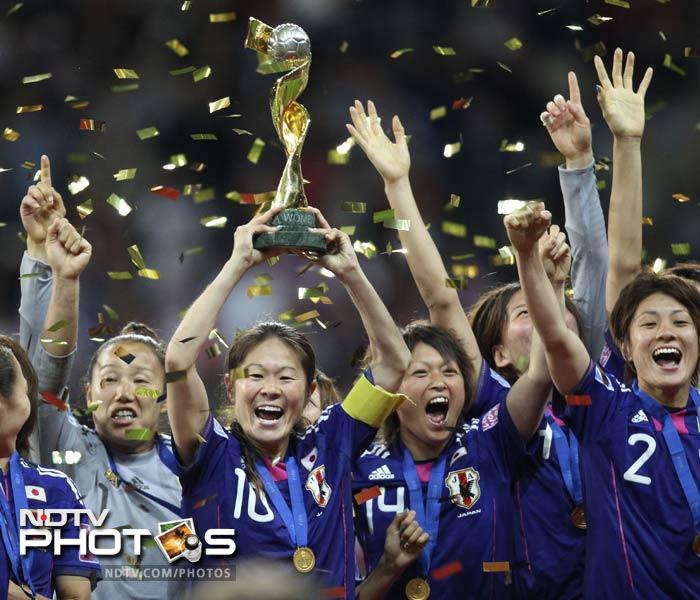 It was a close match and bookies favoured United States to win. It was not meant to be as the resilient Japanese women nudged past their opponents in the penalty kicks to crown themselves champions.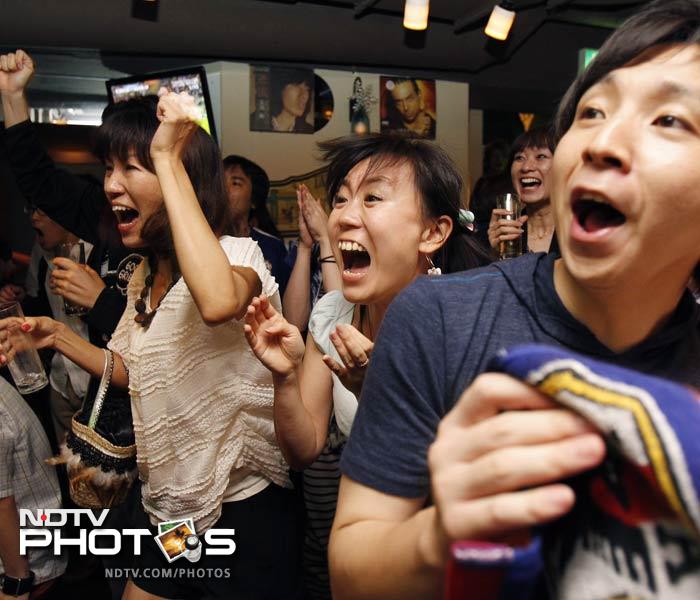 A wave of joy erupted at home as fans watched the final moments of the match and the real celebrations began once
Celebrations were not restricted to homes, bars and restraunts as supporters like these in Tokyo converged at the main city centre to cheer for their players in Frankfurt.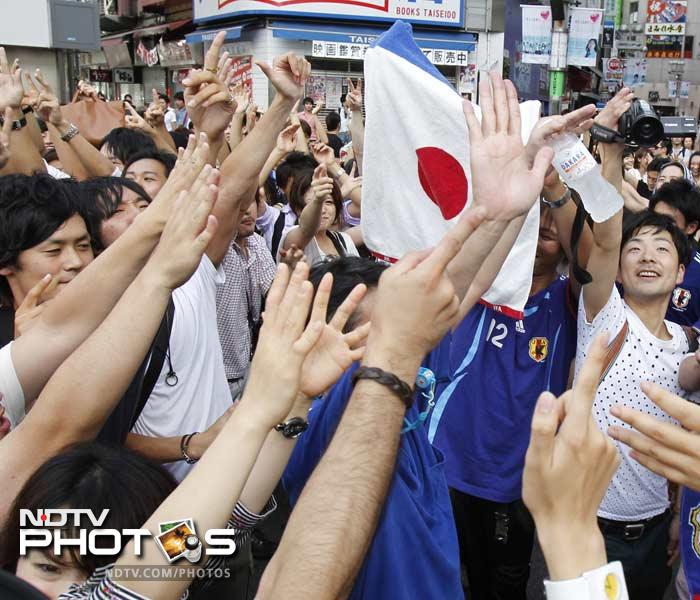 The party mood was on once the penalties were done and decided in Japan's favour as the flags were unfurled with vigour.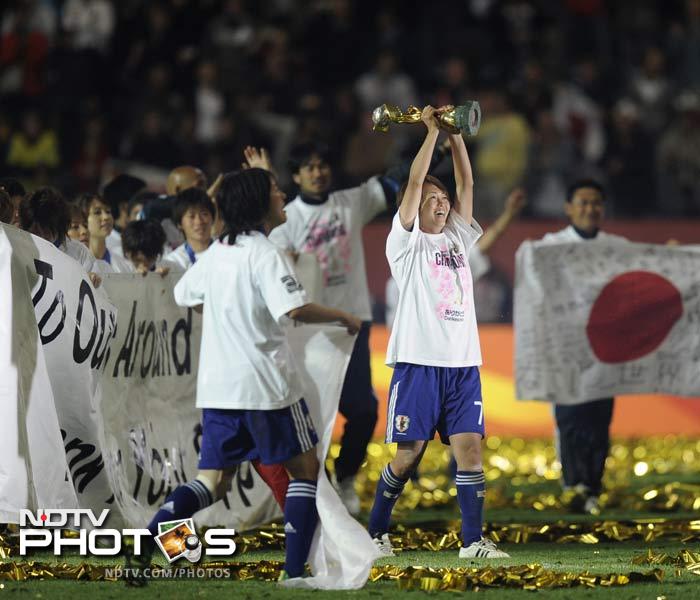 So as the women had their own celebrations at the field itself, the fans back home were equally ecstatic with the win, especially after battling with the earthquake and nuclear leaks for months.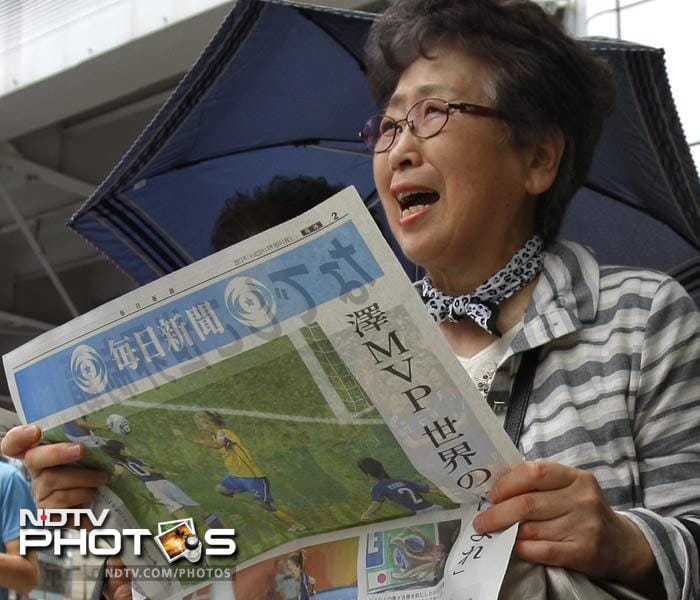 There was evident joy the next morning as well. People read the match reports and features with interest and some could not hide their pleasant but surprised expressions.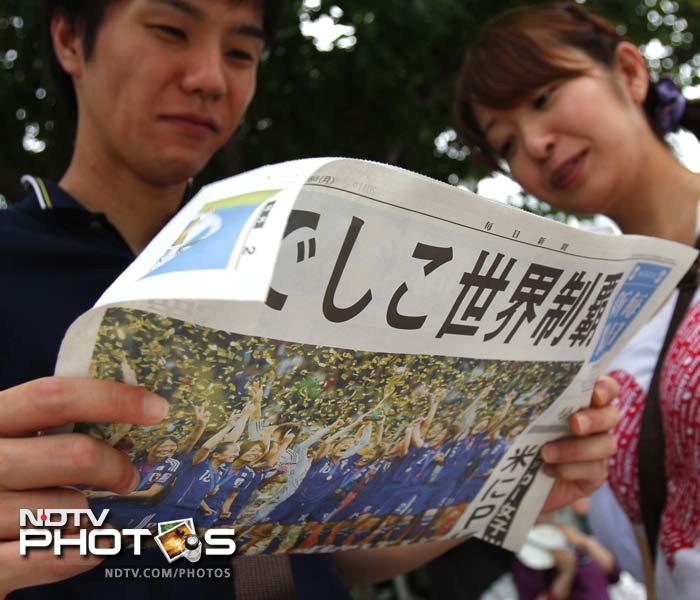 Several newspapers in the country took out special editions to celebrate the memorable win at the World Cup.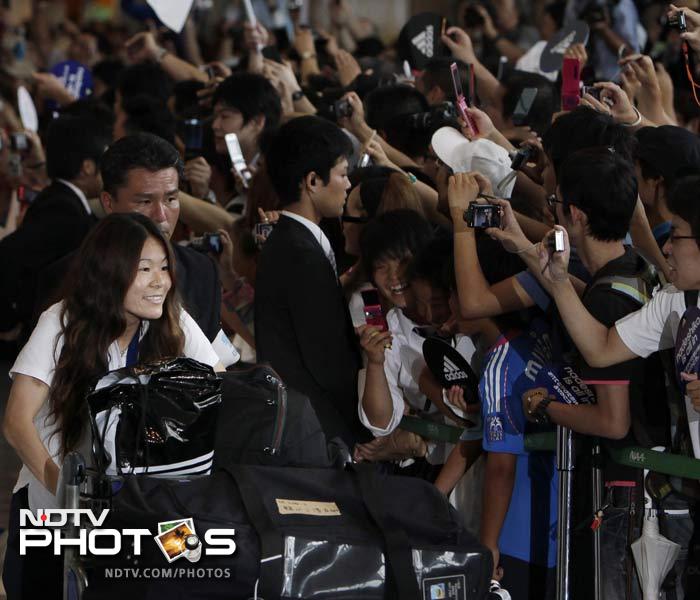 Tuesday was even bigger in Japan as the star players returned to Japan and were greeted by the fans right from the airport itself.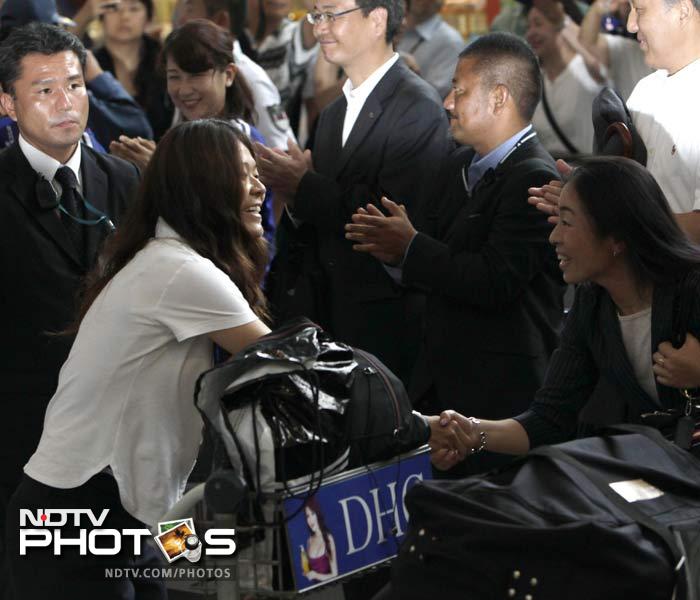 Homare Sawa of the national woman's team shakes hands with a fan after the team arrived at the Narita International Airport at Narita, east of Tokyo.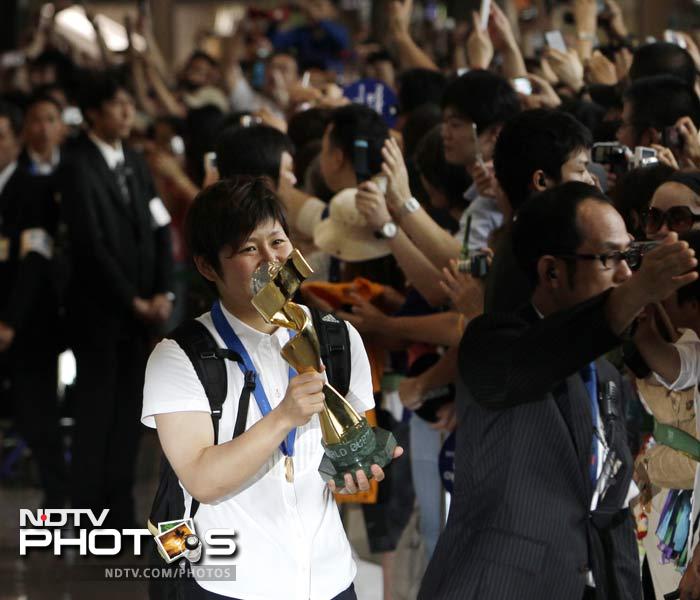 Miho Fukumoto of the national team is seen here with the World Cup trophy after the team arrived back home.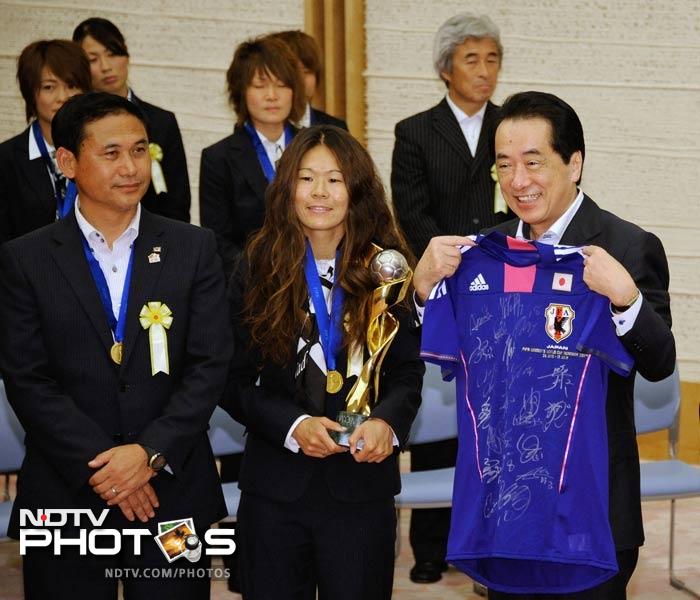 Later, the entire team along with the support staff met with Prime Minister Naoto Kan. A signed jersey was presented to him as well.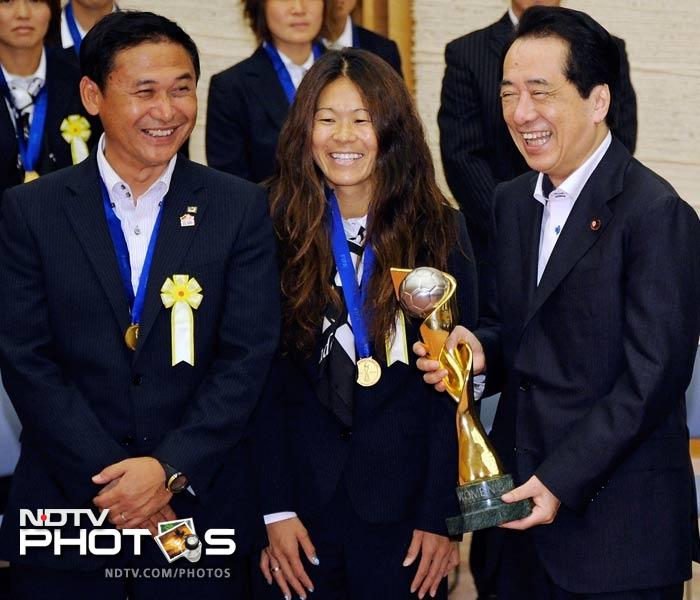 Naoto Kan smiles here as he holds the World Cup trophy that the women won on Sunday.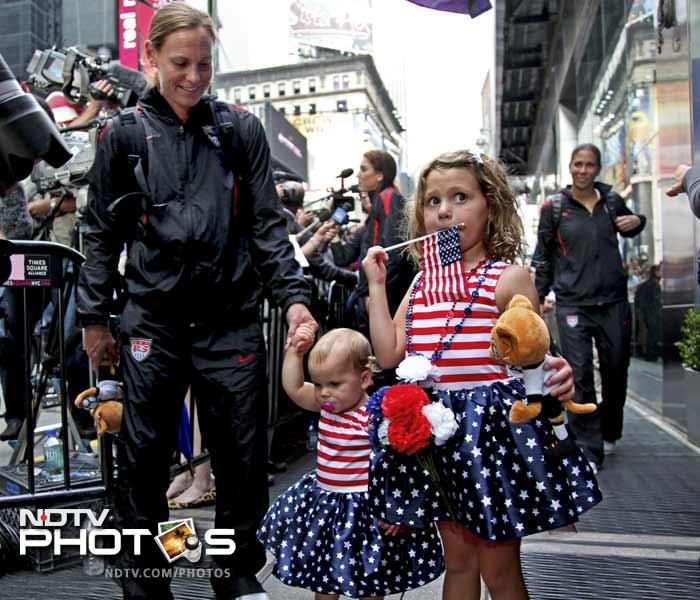 On the other side of the globe, the vanquished also reached back home but the United States team was greeted well by fans too, despite the loss in the final match.
Goalkeeper Hope Solo interacts with fans at New York's Times Square after her team arrived back home.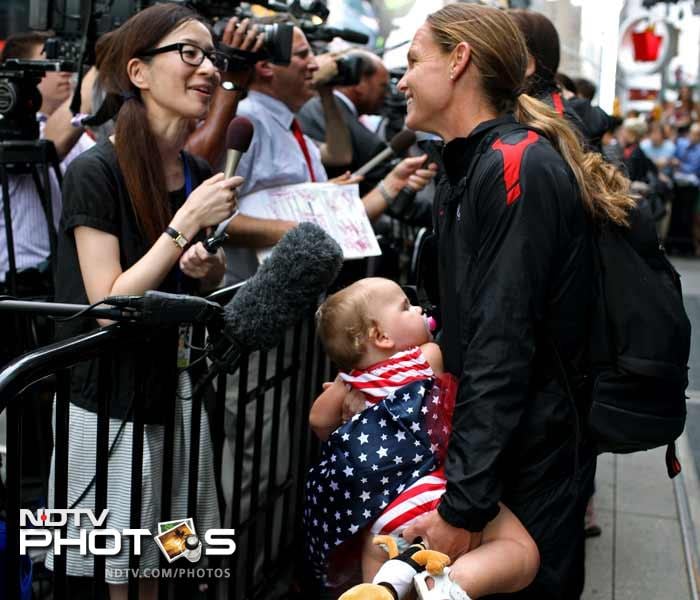 Though sports always has just one winner, the ambiance here was proof enough that the real winner was the spirit of sports, at the World Cup