Goal in mind: beat the humans
At RoboCup more than a thousand soccer-playing robots from forty countries have descended on the Dutch technology Mecca of Eindhoven this week with one goal in mind: beat the humans.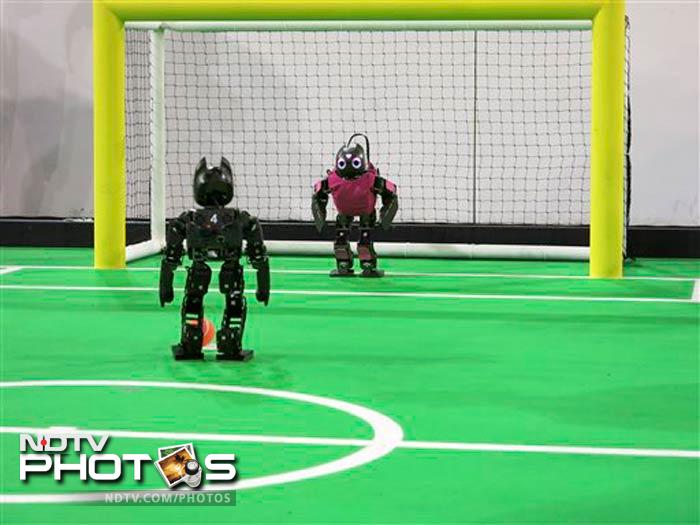 The tournament's mission is to defeat the human World Cup winners by 2050 - creating technology along the way that will have applications far beyond the realm of sport.
Robots in the "kids" humanoid division compete during the RoboCup championships in Eindhoven, Netherlands.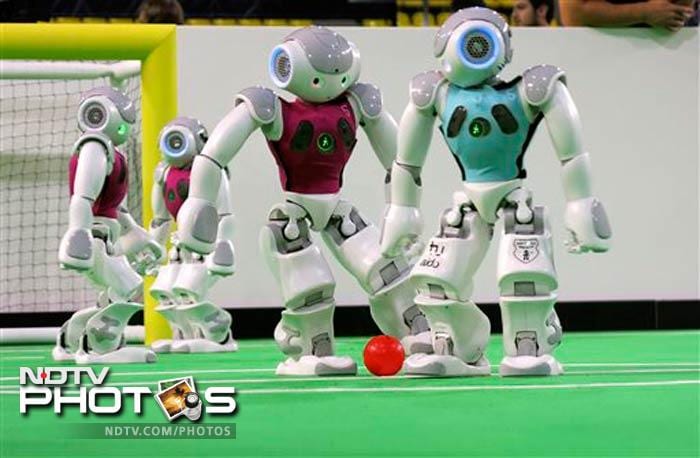 To achieve the goal, organizers have created multiple competition classes - including small robots, large robots, humanoid robots and even virtual robots - with plans to merge their techniques into a single squad of all-star androids capable of one day winning a man vs. machine matchup.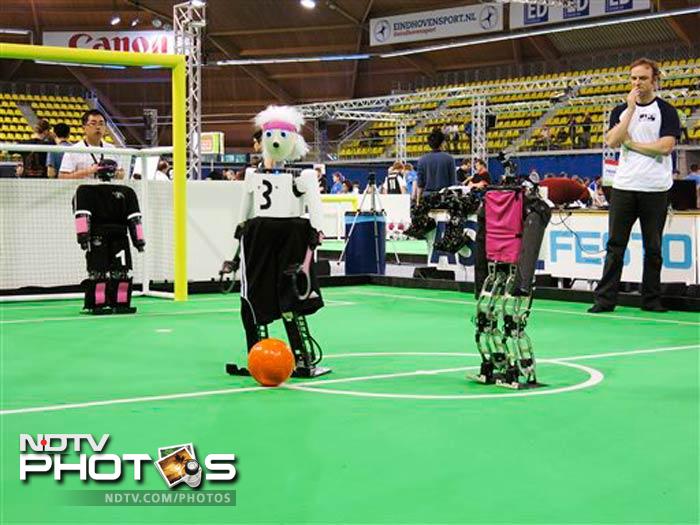 A robot from the University of Bonn dribbles around a Japanese competitor at the RoboCup championships.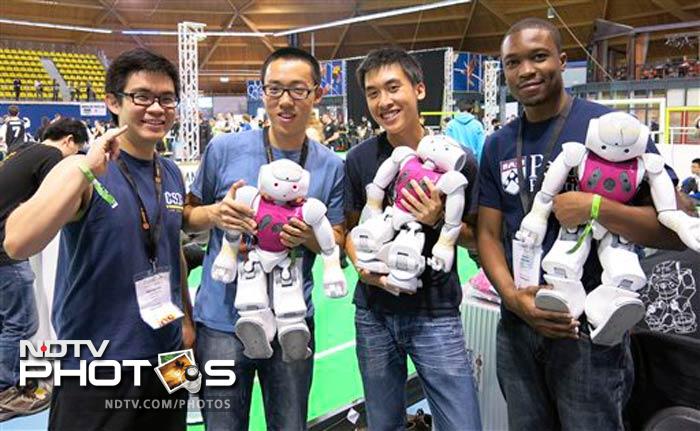 Robotics students from the University of Pennsylvania's "UPennalizer" team show off their robots at the RoboCup championships.
Robotics students grab tools to make last minute tweaks to their robots ahead of a match at the RoboCup championships. Around 300 teams from 40 countries are competing this week in the RoboCup championships.