Football frenzy grips Dubai beach
Dubai recently hosted the Beach Soccer Intercontinental Cup. Screaming fans, crazy shots and other eye-candies found the cameras interest. Click on to find out what, it may find yours too. (AFP images)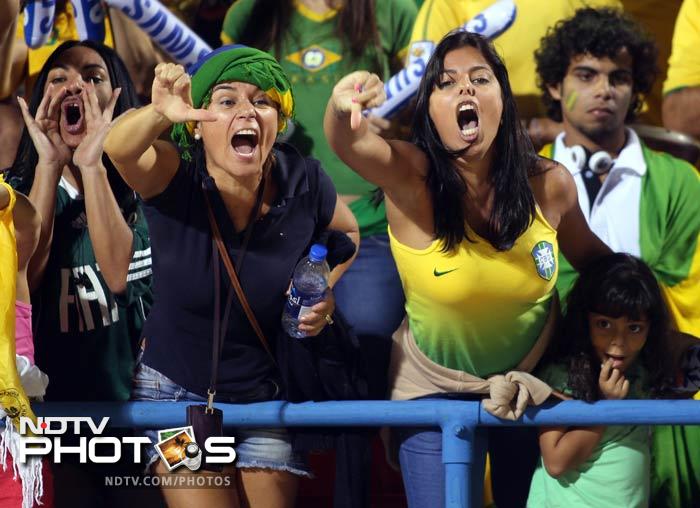 Dubai recently hosted the Beach Soccer Intercontinental Cup. Screaming fans, crazy shots and other eye-candies found the cameras interest. Click on to find out what, it may find yours too. (AFP images)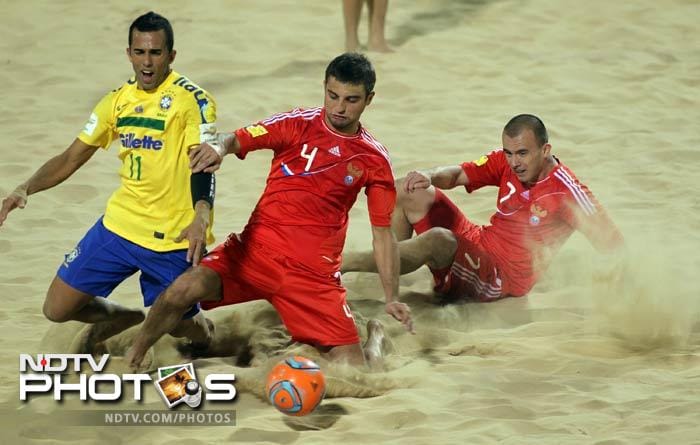 Russia (in red) took on Brazil in the finals. Crowd support was heaped in favour of the Latin American side.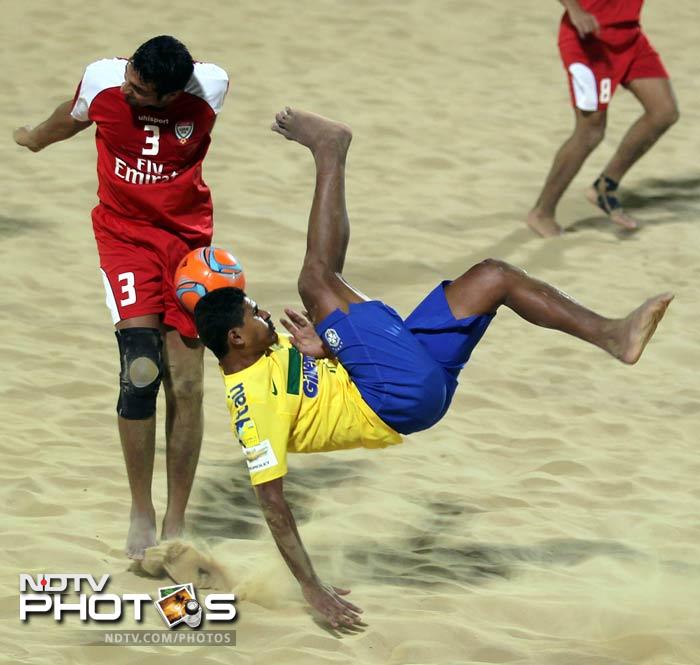 Acrobatic shots were on ample display as back-flips and air-borne volleys were displayed by players of both the teams.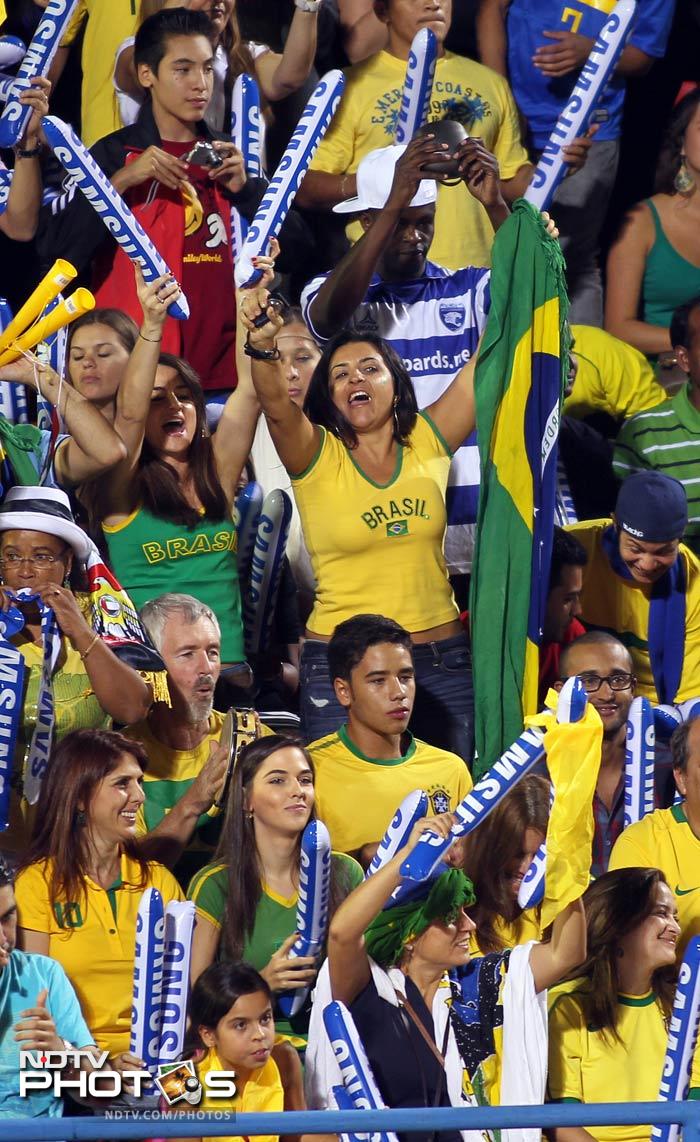 Brazil fans are known to be passionate about their team and Dubai got a first-hand taste of the samba culture.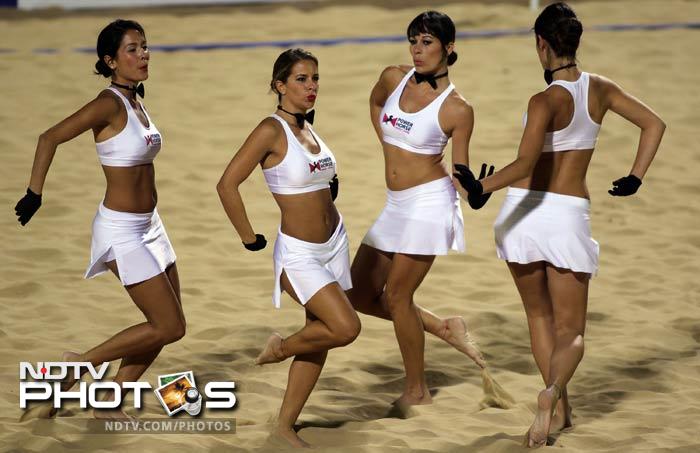 Half-time was also as interesting as the match itself.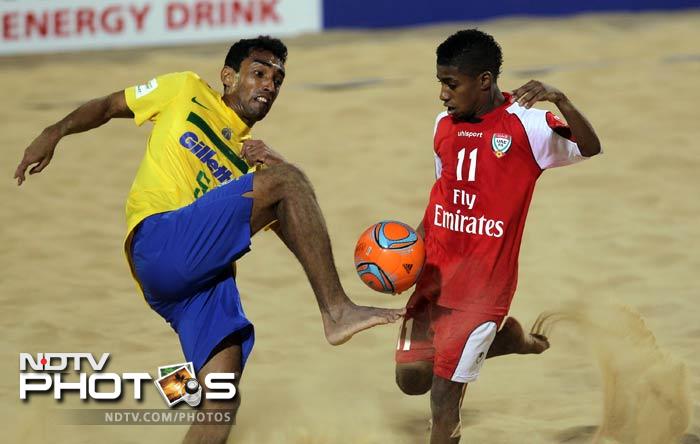 Second-half had some moments of pain but largely continued to be fast-paced and power-packed.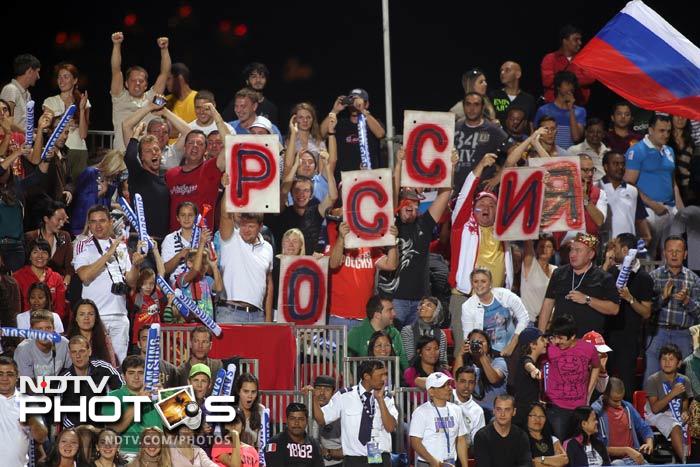 Russian fans were out too and passionately screamed their support for their team. The Russians eventually managed to make the most of the encouragement and won the match.