EPL: United fight back, Suarez slays West Brom
Manchester United belatedly rediscovered their famous fighting spirit by roaring back from behind to beat Stoke City 3-2 on Saturday and re-energise their Premier League title defence. Luis Surarez netted a hat-trick while Arsenal humbled Crystal Palace.
Mikel Arteta scored and was then sent off as Arsenal edged Crystal Palace 2-0 at Selhurst Park to maintain their top spot in the Premier League. (All AP and AFP images)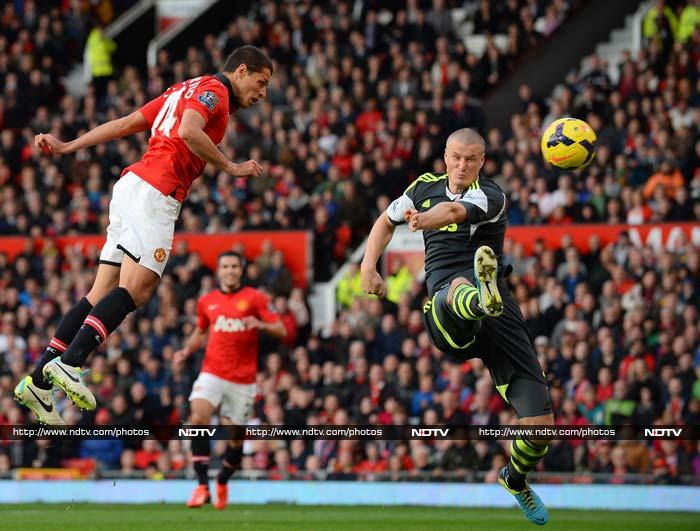 Javier Hernandez rescued Manchester United and manager David Moyes with an 80th-minute winner in a 3-2 victory over Stoke City in the Premier League on Saturday.
Goals by Romelu Lukaku and Leon Osman gave Everton their fifth win in six games but only their second away win in 13 matches with a 2-0 success in the Premier League clash with Aston Villa on Saturday.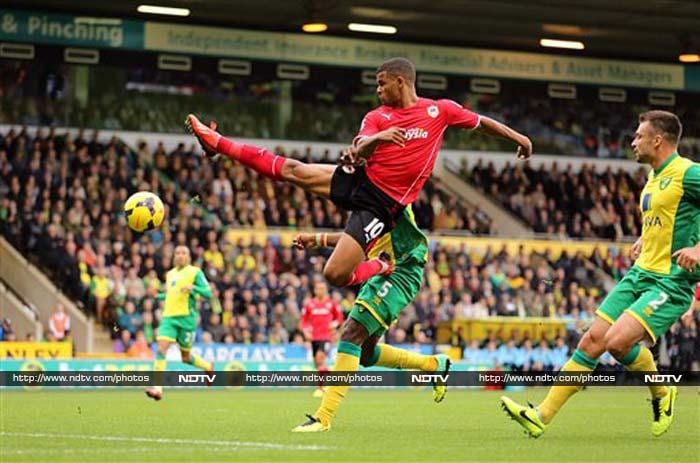 Cardiff goalkeeper David Marshall held his former club Norwich to a 0-0 draw Saturday in the Premier League that piled further pressure on Canaries boss Chris Hughton.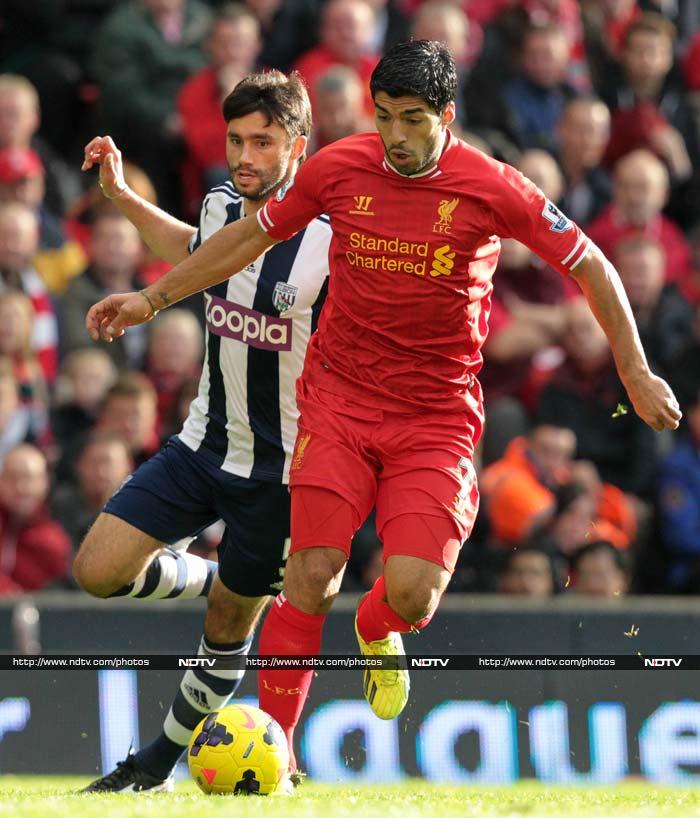 Luis Suarez fired a hat-trick as Liverpool moved up to second place in the Premier League with a 4-1 rout of West Bromwich Albion on Saturday. Uruguay forward Suarez struck twice early in the first half at Anfield and completed his treble soon after half-time.