EPL: Nervy Chelsea stay alive in title race
A nervy 1-0 win over 10-man Swansea helped Chelsea stay alive in the three-way title race in the English Premier League.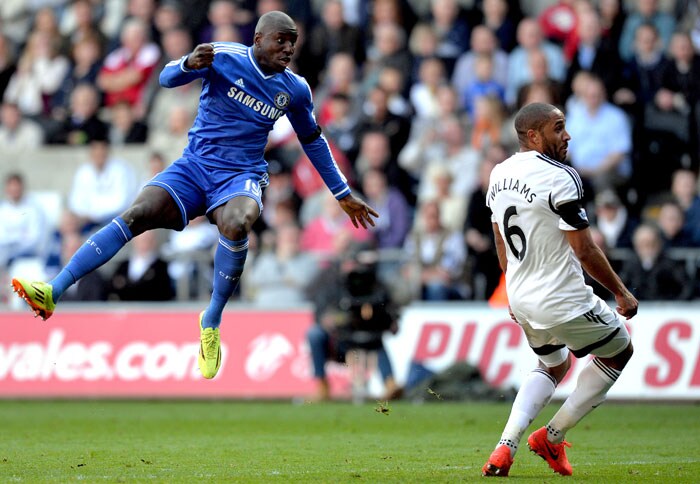 Demba Ba scored the only goal of the scrappy encounter between Chelsea and Swansea to keep the former alive in the title race (All images AFP).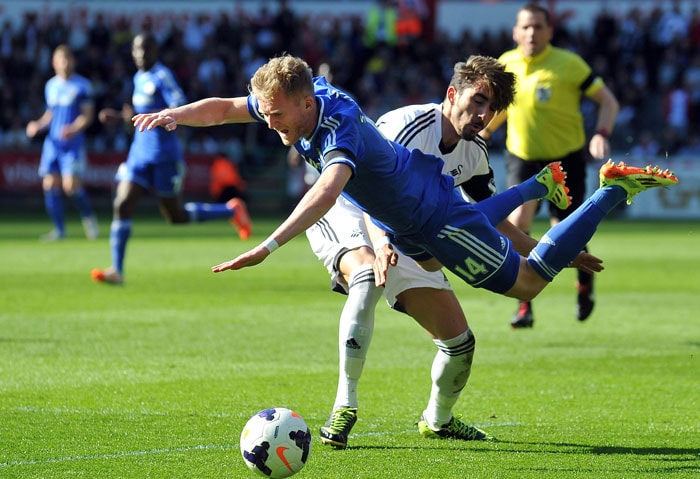 Early in the 16th minute, Swansea's Chico Flores was handed his second yellow card and send off, reducing their side to 10 men.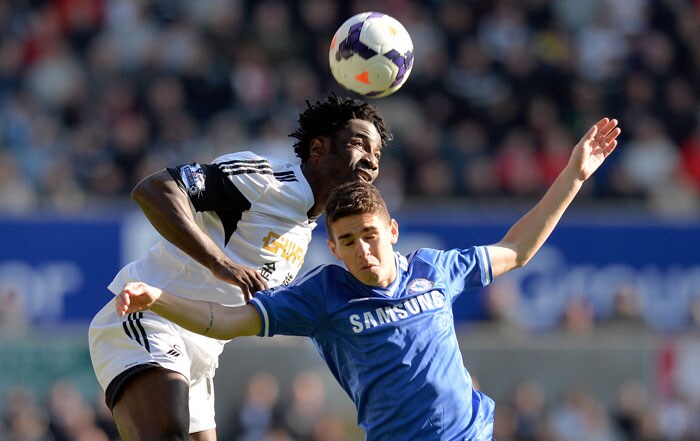 Chelsea, however, failed to capitalise on the red card and were made to toil hard throughout the game.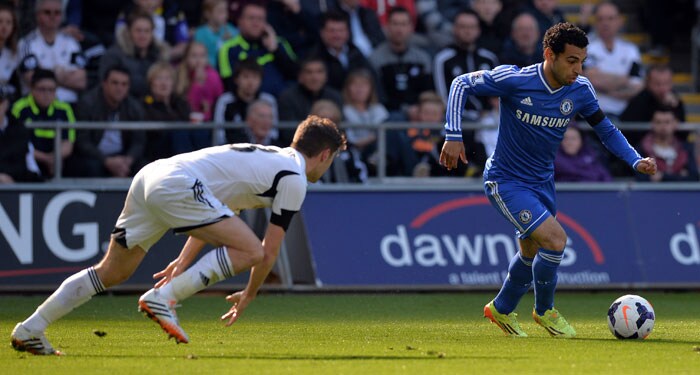 Attacking mid-fielder Mohamed Salah had a handful of chances to score and assist but none were converted.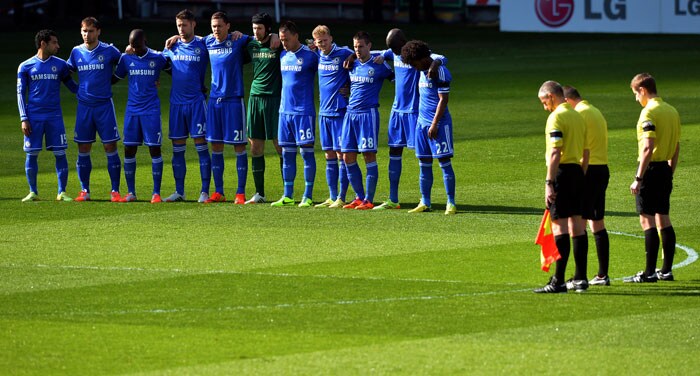 Earlier, both teams observed a minute's silence in respect of the Hillborough incident that took place 25 years ago.