Diego Maradona, Juan Sebastian Veron's Bust Up Highlights Pope Francis' 'Peace Match'
Diego Maradona did not take too kindly to Juan Sebastian Veron's off-the-ball challenge during La Liga XI vs Rest of the World XI charity match.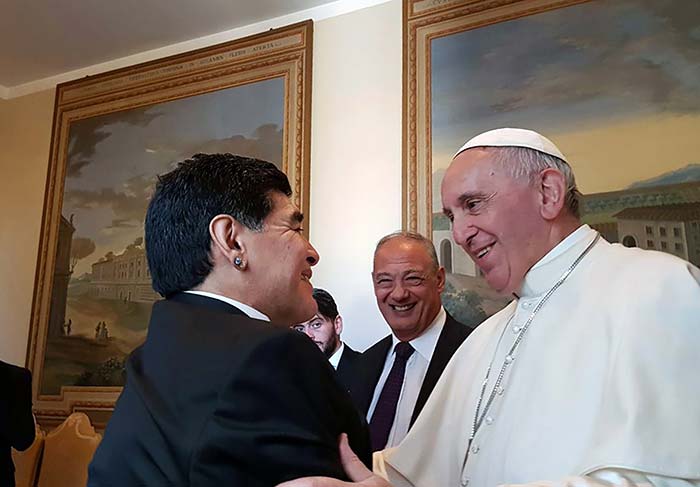 Pope Francis organised a 'United for Peace' charity match on Wednesday to raise funds for earthquake victims in Italy. (Images Credit: AFP)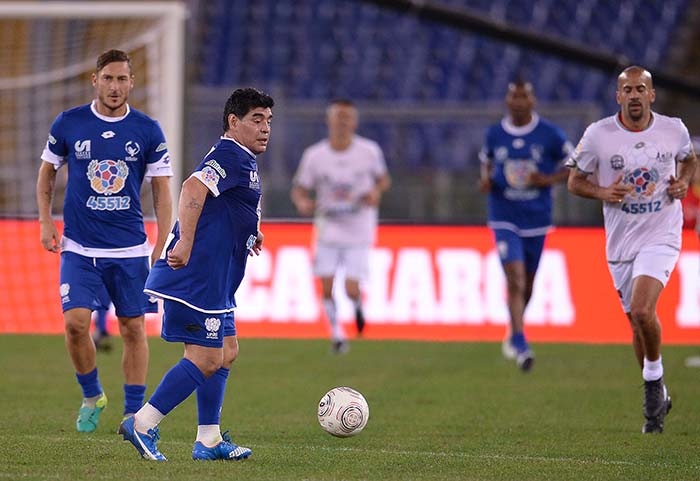 The star-studded La Liga XI vs Rest of the World XI was held at Rome's Stadio Olimpico.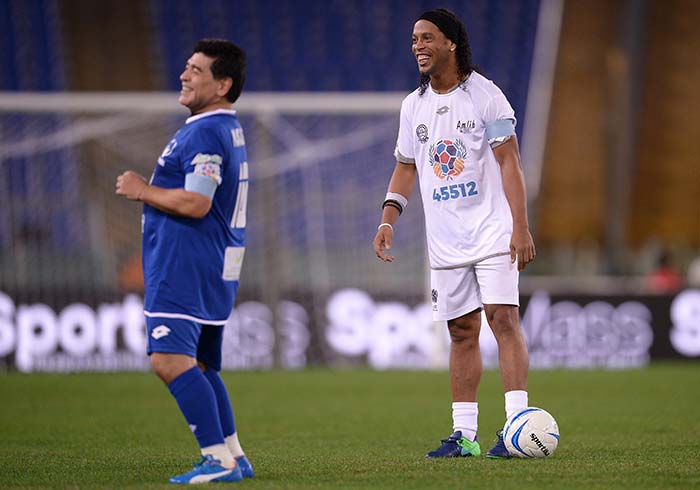 Some of the biggest names in world football - Ronaldinho, Francesco Totti and Diego Maradona - participated in this match.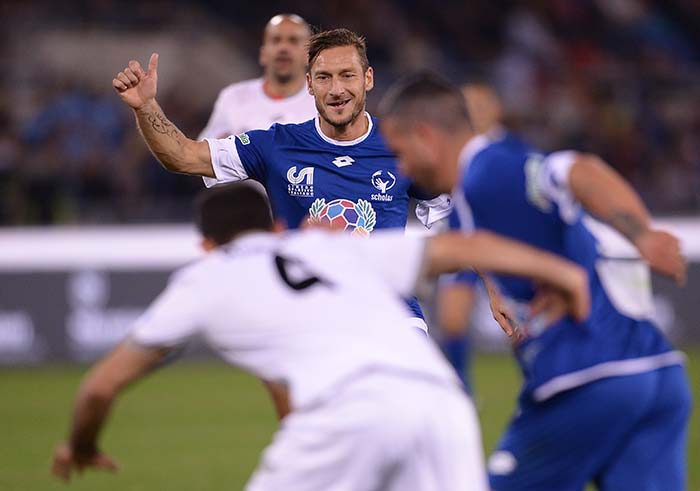 Hernan Crespo, Cafu, Gianluca Zambrotta, Roberto Carlos, Juan Sebastian Veron and Fabio Capello were in attendance as well.
A fan even breached the security cordon to greet Totti. This didn't come as a surprise since the Italian was playing in front of his home fans.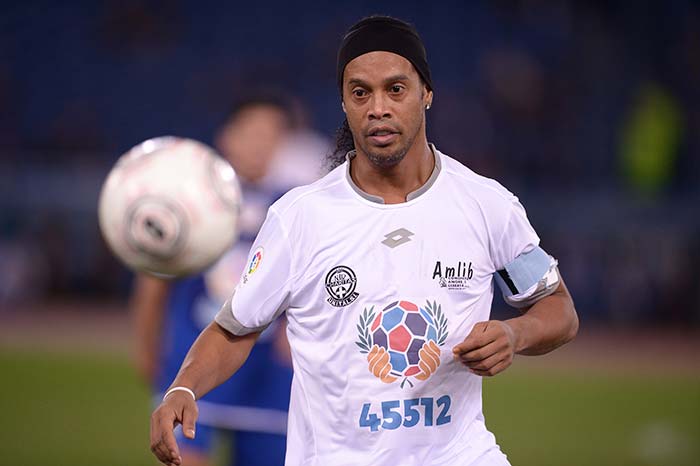 The match witnessed some lovely moments, with all the legendary starts flaunting their sublime skills.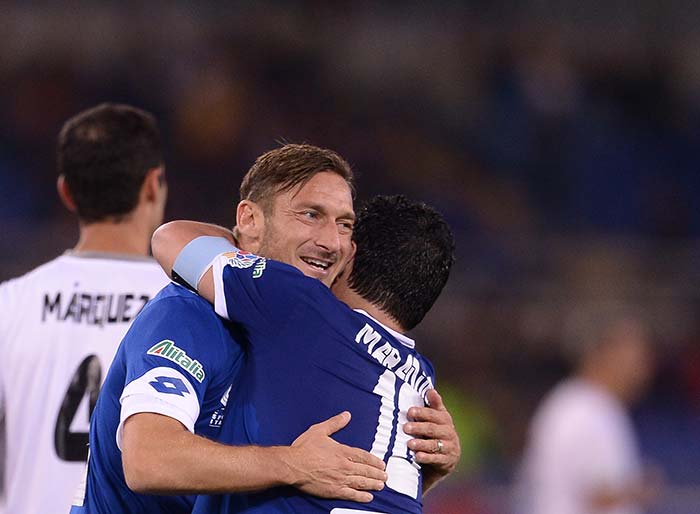 The best of the lot was Maradona's silky pass to Totti, who found the back of the net with a curling effort.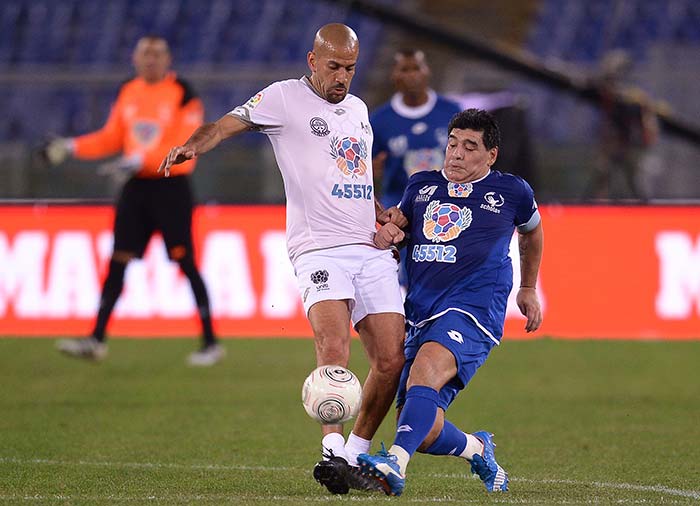 The biggest talking point of the day however, was Maradona's clash with countryman Juan Sebastian Veron.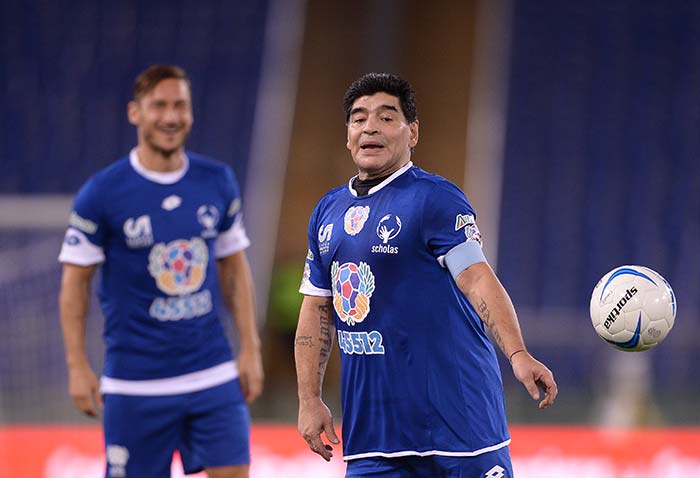 El Diego lost his cool after an off the ball tackle from the former Manchester United midfielder. The legendary World Cup winner was physically restrained by former Brazil captain Cafu and security personnel during half time.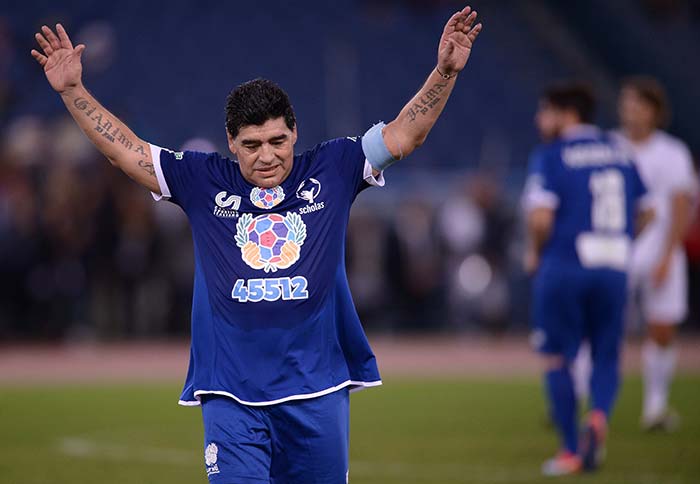 La Liga XI eventually came out on top 4-3 against a Rest of the World XI.