Arsenal Defeat Aston Villa to Win FA Cup
Arsenal made history at Wembley on Saturday (May 30) with a 4-0 rout of Aston Villa that underlined their renaissance in the second half of the campaign and served as a warning to English champions Chelsea. (All images courtesy AFP)
Arsenal made history at Wembley on Saturday (May 30) with a 4-0 rout of Aston Villa that underlined their renaissance in the second half of the campaign and served as a warning to English champions Chelsea. (All images courtesy AFP)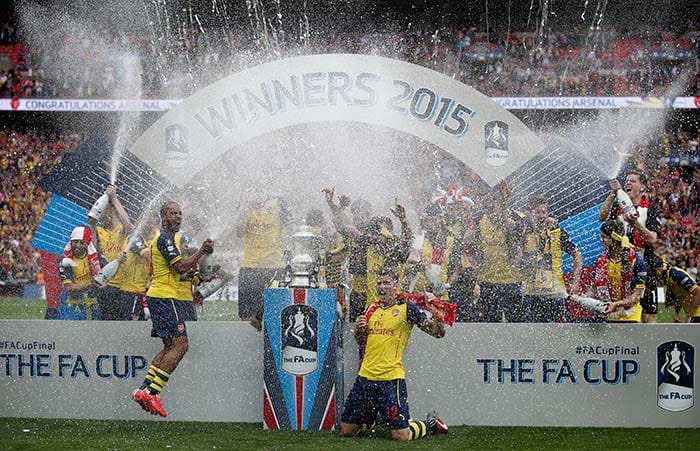 Arsene Wenger's side swept Villa aside with a swashbuckling display.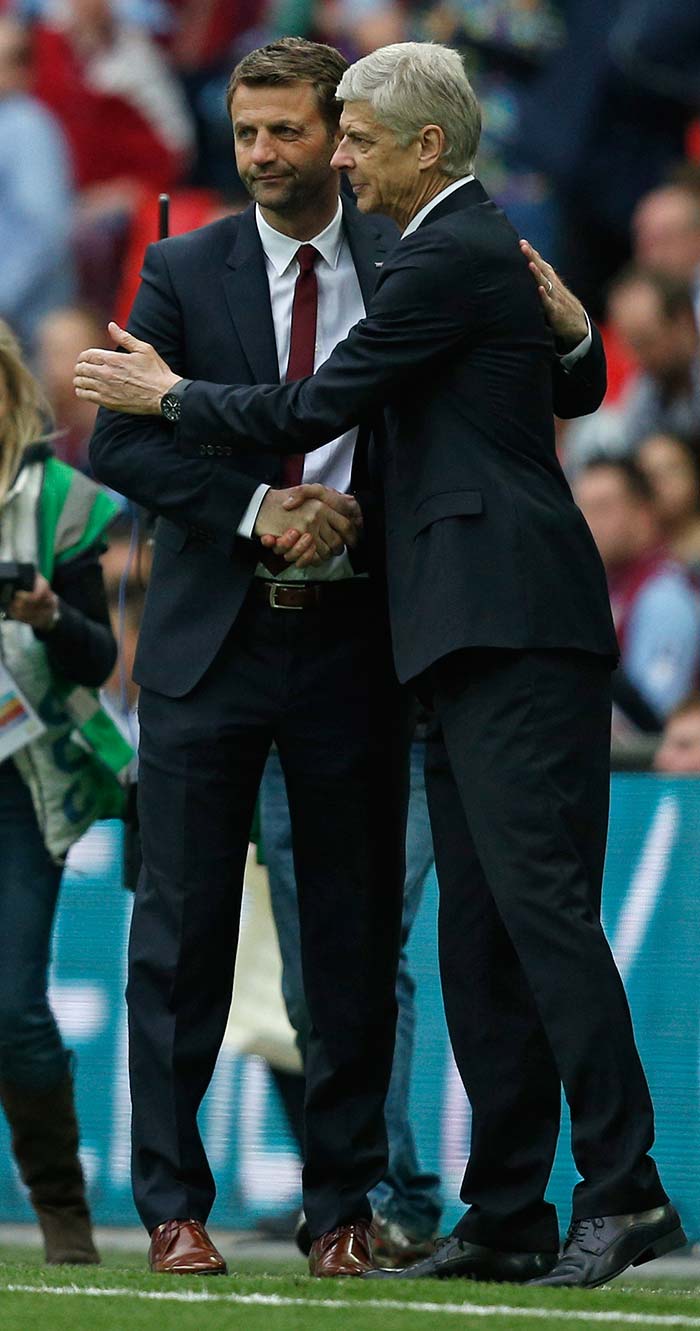 It was a suitably memorable performance on a historic day which saw Wenger (R) become the first manager in the post-War period to win the competition six times, a tally matched by only George Ramsey, who won the last of his with Villa in 1920.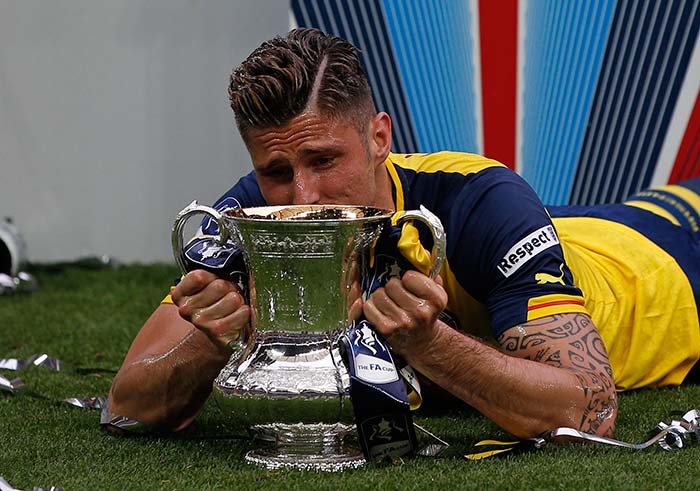 There was another significant slice of history for Arsenal as they lifted the famous old trophy for the 12th time, moving them ahead of Manchester United as the most successful club in the competition.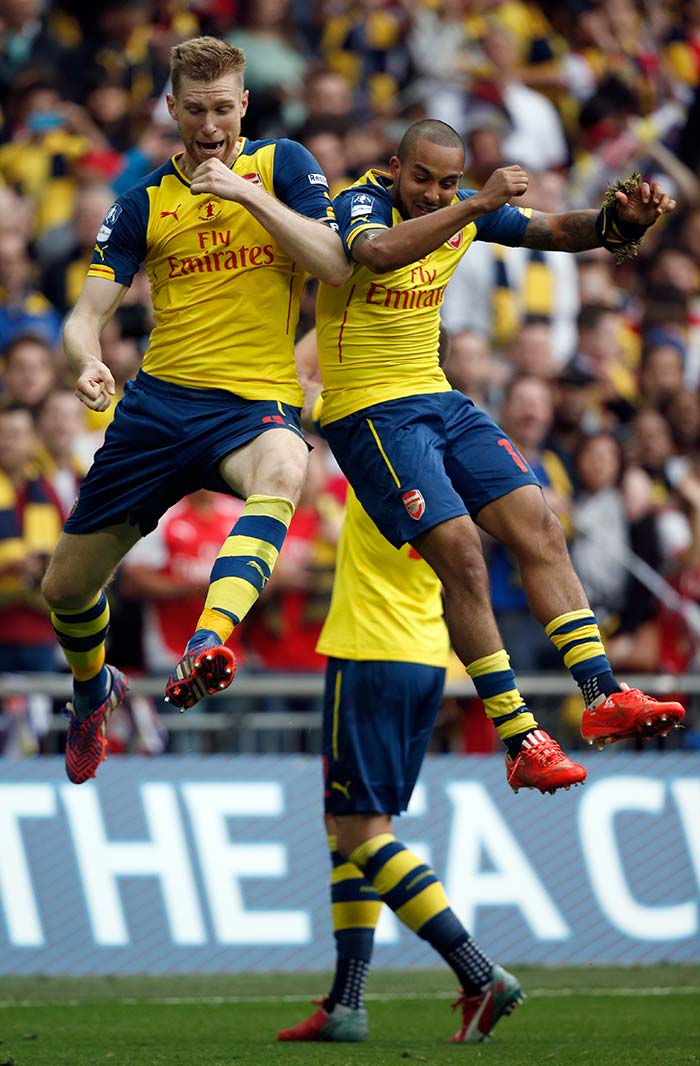 Arsenal's German defender Per Mertesacker and English midfielder Theo Walcott celebrate after the historic win.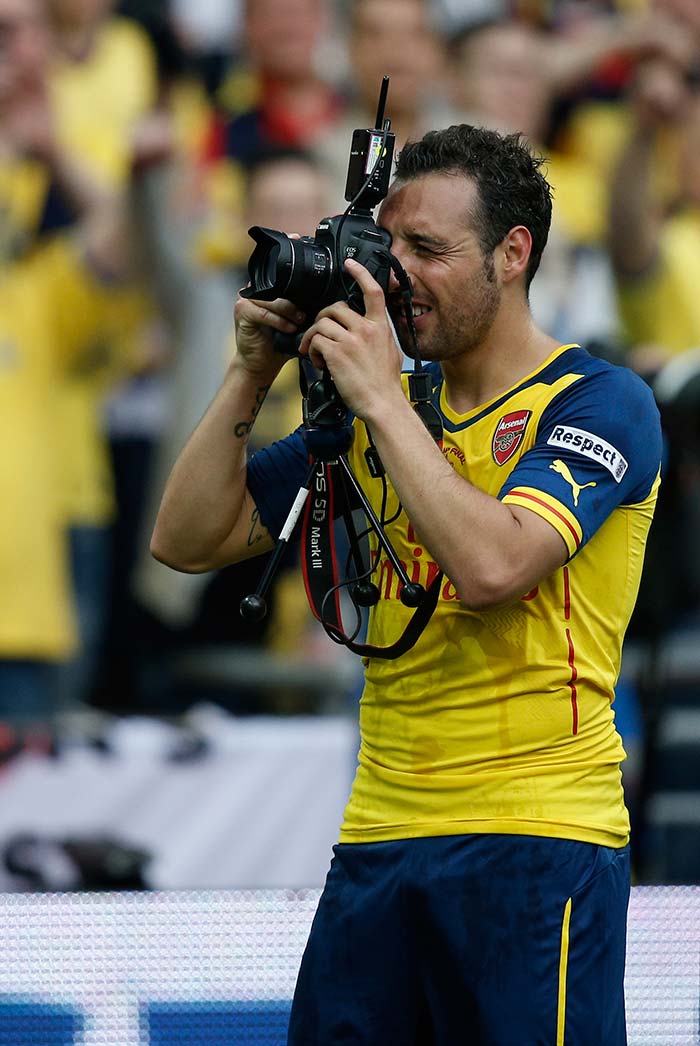 Spanish midfielder Santi Cazorla uses a photographer's camera after his team's win.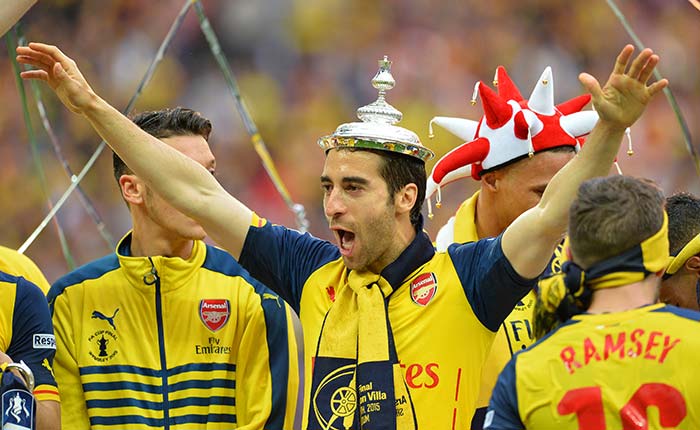 French midfielder Mathieu Flamini poses with the trophy.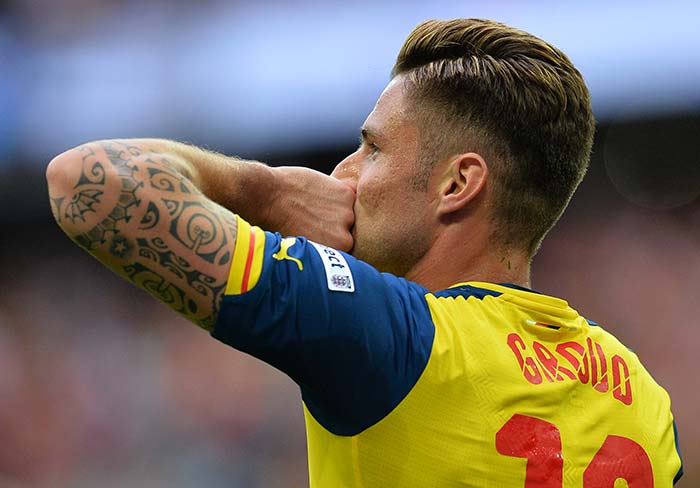 French striker Olivier Giroud celebrates after slamming the fourth goal of the match - sealing the win for Arsenal.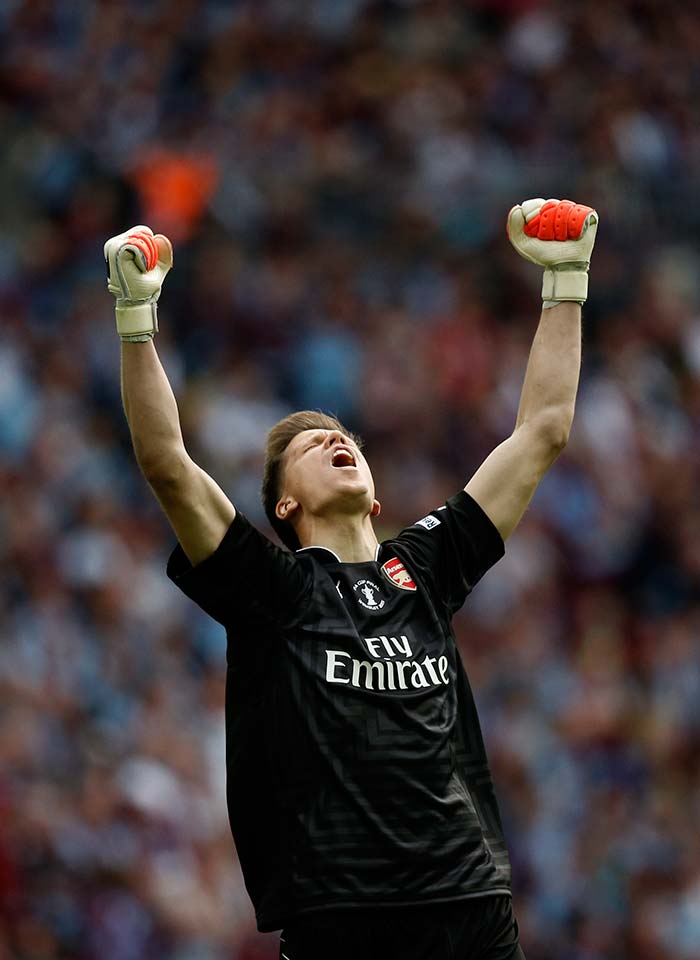 Polish goalkeeper Wojciech Szczesny reacts during the post-match celebrations.