Story Progress
Back to home
Ex-Chelsea Star Alan Hudson Makes Explosive Revelation About Former Scout
Alan Hudson's comments come after former Chelsea player Gary Johnson claimed he was paid 50,000 pounds by the club not to go public with allegations that he was sexually abused as a young player by ex-chief scout Eddie Heath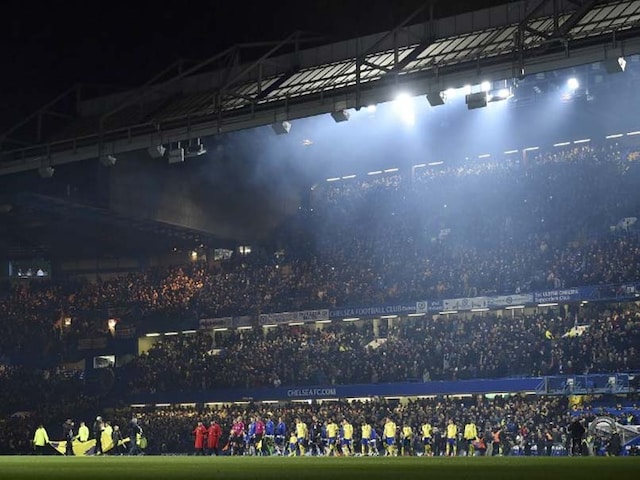 Alan Hudson's comments come amidst a major child abuse scandal in English football.
© AFP
Highlights
Former Chelsea star Alan Hudson has made an explosive revelation

Hudson said everyone knew ex-Chelsea scout Eddie Heath was a paedophile

Reecently, an ex-Chelsea player accused Heath of abusing him as a child
London:
Ex-Chelsea football star Alan Hudson said it was "common knowledge" that a former scout at the club was a paedophile, media reported Saturday as an abuse scandal engulfing the sport deepens.
His comments come after another former Chelsea player, Gary Johnson, claimed he was paid £50,000 ($63,000) by the Premier League club not to go public with allegations that he was sexually abused as a young player by ex-chief scout Eddie Heath.
Around 350 people have told British police they were victims of abuse by football coaches in a mounting scandal that has rocked the sport.
"It was common knowledge that Eddie Heath was a nonce," slang for paedophile, Hudson wrote in a post on Facebook, cited by British tabloid newspapers.
"I was around and it was common knowledge that Mr Heath was a danger to us youngsters, but luckily for me, he never came near me, almost as if I had a sixth sense."
London club Chelsea said a lawyer was assisting them with their inquiries into Heath's behaviour, adding: "The club has also contacted the FA to ensure that all possible assistance is provided as part of their wider investigation."
Heath worked as a youth talent spotter for the club in the 1960s and 70s but is now dead.
However a former employee of Southampton Football Club accused of abusing young players in the 1980s is still working in the sport, according to reports.
BBC's Radio 4 said it understood the employee, who faced allegations from four former players, left Southampton after concerns were raised about his conduct with youth team members, but went on to work for other clubs.
The club said Friday that it had been contacted by police "following information supplied to us in relation to historical child abuse within football".
As the scandal widened, captains of three England football teams, including Wayne Rooney, appeared in a short film Saturday about safeguarding children in the sport, assuring parents that child protection measures are in place.
The video, made for the NSPCC children's charity and the Football Associaton (FA) and posted online, advises parents and children to raise any concerns they have about possible abuse.
Former England captain Alan Shearer also urged footballers to come forward with allegations of sexual abuse, saying he was "shocked and deeply saddened" by the recent revelations.