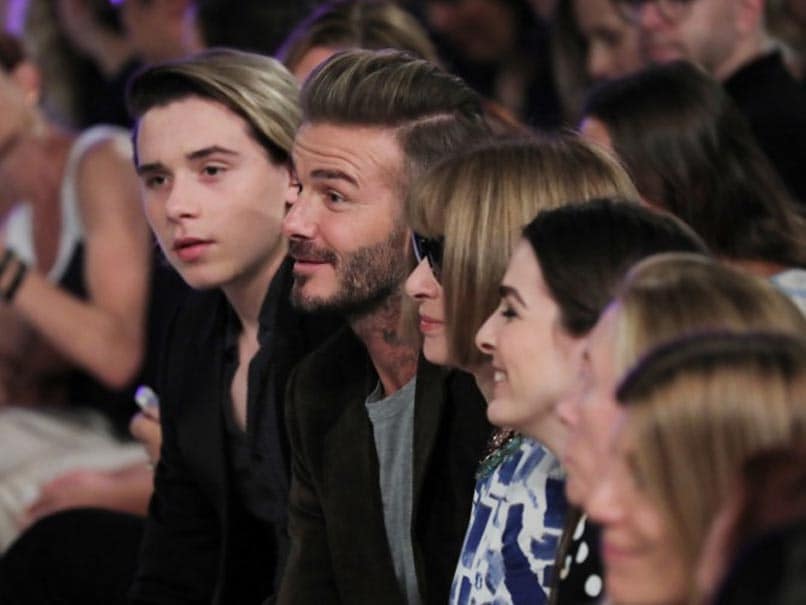 Brooklyn Beckham (extreme left) reportedly tried to buy booze at Apple Music Festival.
© AFP
London: Former football star David Beckham's son Brooklyn Beckham reportedly tried and failed to buy alcohol at Apple Music Festival. 
According to a source, the 17-year-old approached the bar of Camden's Roundhouse for a drink while watching Chance The Rapper with his friends last week, reports aceshowbiz.com.
However, the bar staff at the venue recognised him and knew he was underage. 
"I know you, you're Brooklyn Beckham," the server told Brooklyn before he left. 
A source told The Sun newspaper that Brooklyn was forced to stick to soft drinks for the rest of the night. 
"He looked pretty sheepish," said the source.