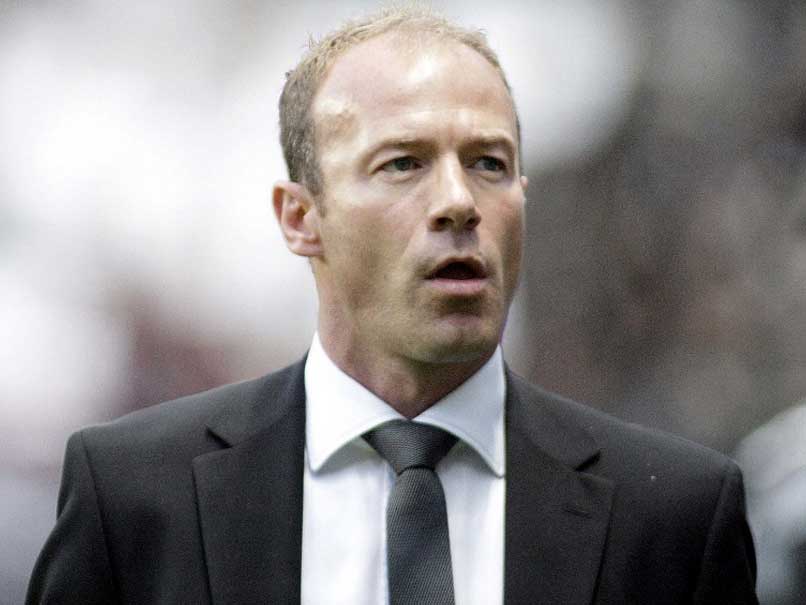 Alan Shearer expressed his dismay at Blackburn Rovers' current state. (File photo)
© AFP
Premier League's all-time leading goalscorer Alan Shearer has expressed his dismay at the downfall of his former club Blackburn Rovers, with whom he had won the league title in the 1994/95 season, and are currently langushing near the bottom of the second tier of English football. Speaking to NDTV, Shearer said, "I am very sad to see where Blackburn are at this point of time." On being asked about the current Indian owners of the club, Venky's, Shearer replied, "I hope they can understand how the fans feel, how the former players feel. Back the football club, back the manager, with finances to get them out of the current mess."
Shearer, who is in India for the 'The Football Movement' event in Mumbai, also offered his take on the recent sacking of Leicester City manager Claudio Ranieri, who had led the club to an unprecedented Premier League title win last season.
"Managers aren't given the time to build clubs (these days). It is very wrong that someone of Ranieri's stature, after what he achieved last last season, (was sacked). I believe he was very harshly treated," Shearer said.
"It was very clear that something was wrong," he added, saying that the players were to blame for failing to put in consistent performances this season.
Speaking about football in India, Shearer said, "I am aware of the love for football in India and how big the Premier League is over here."
Shearer was asked about his picks for the Premier League and Champions League titles this season. While he said that Chelsea would go on to win the league in England, he picked Juventus as the favourites for the Champions League title.