Story Progress
Back to home
Yaya Toure Makes Sensational Accusation Against Pep Guardiola
In his final campaign with Manchester City, Yaya Toure's relationship with Pep Guardiola deteriorated and he made only one Premier League start.
Yaya Toure even claimed that Manchester City boss Pep Guardiola stole his farewells with the club.
© AFP
Highlights
Yaya Toure makes shocking claim about Man City manager Guardiola

Yaya Toure said Guardiola had "problems with Africans"

Guardiola had even managed Toure at Barcelona
Former Manchester City midfielder Yaya Toure has made a sensational accusation against his former manager Pep Guardiola that has left the footballing community in shock. In an interview with France Football magazine, the Ivory Coast midfielder accused Guardiola of having "problems with Africans, wherever he goes". Toure had left Manchester City at the end of the season after spending eight years with the club. He, however, made just one start in the Premier League in his final season with many reports pointing the finger at his deteriorating relationship with Guardiola as the main reason.
The 35-year-old has now suggested that he was being discriminated against by Guardiola, who had even managed Toure in Barcelona.
"He insists he has no problems with black players, because he is too intelligent to be caught out," Toure said. "But when you realise that he has problems with Africans, wherever he goes, I ask myself questions," Toure told France Football magazine.
"I'm not the first to talk of these differences in treatment. At Barcelona I know that some also asked questions.
"Last summer, when Pep brutally got rid of (Wilfried) Bony, who had been signed a year earlier for a huge sum, I asked questions," Toure said.
Toure, who had joined the English club after three seasons at Barcelona where he had fallen out of favour after Guardiola took over as manager, claimed that Man City manager's coaching reputation was "a myth" and that he did "everything to spoil" the midfielder's last season at the club.
"There had already been some tensions," said Toure, who added that he was now taking responsibility for "being the one who smashed the myth of Guardiola."
Guardiola is "very rigid," Toure said.
"Other players will never say so in public, but some have told me they finish by detesting him because he is manipulative and plays a lot of mind games.
"As he is very vain, he wants to win with his players, those he chose, not those chosen by others. It's his project," Toure added.
Promoted
"He stole my farewells with City. I would have liked to leave this club with emotion, as Iniesta and Buffon were able to do. But Pep stopped me."
(With AFP Inputs)
Topics mentioned in this article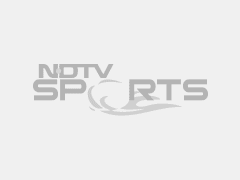 Manchester City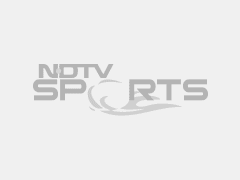 Cote d' Ivoire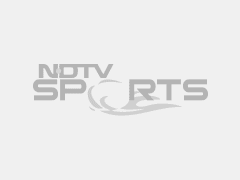 Yaya Touré
Pep Guardiola
English Premier League
Football