Story Progress
Back to home
Antoine Griezmann's Transfer To Manchester United Could Hinge On This Key Detail
Antoine Griezmann is lighting up La Liga and already has 20 goals to his name in the 2016/17 season. He tops Jose Mourinho's wish-list and his addition to the Manchester United squad will surely make them title challengers next season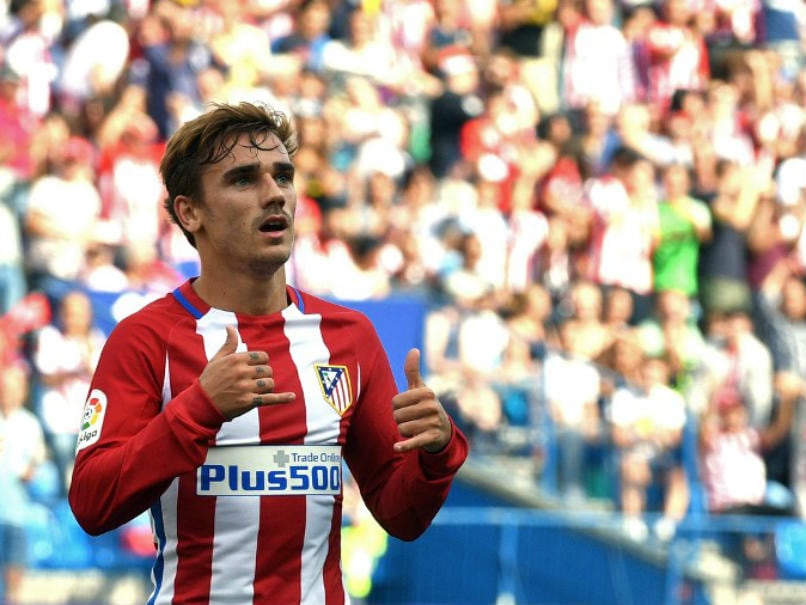 Griezmann will not sign for Manchester United if they fail to qualify for Champions League.
© AFP
Highlights
Antoine Griezmann has scored 20 goals in the 2016/17 season

Antoine Griezmann tops Jose Mourinho's wish-list

Griezmann will not sign if United fail to qualify for Champions League
There are still 14 games to play in this Premier League season, but that has not stopped transfer rumours to spread like wildfire. One of the most talked about transfer that could take place is that of Antoine Griezmann to English giants Manchester United. Much talk has centred on another world record transfer, for another Frenchman as Jose Mourinho looks to bolster a squad languishing in sixth place in the league table, 14 points behind table-toppers Chelsea. However, if certain reports in the British media are to be believed, the transfer could hinge on one key detail.
The Frenchman is lighting up La Liga and already has 20 goals to his name in the 2016/17 season. He tops Mourinho's wish-list and his addition to the United squad will surely make them title challengers next season.
However, according to the Sun, Griezmann will not sign for Manchester United if they fail to qualify for the UEFA Champions League.
The Independent has reported that the Portuguese is assembling a 100 million euros war chest by selling Wayne Rooney, Marouane Fellaini and Anthony Martial. However, all that could come to naught if United are not in the top four at the end of the season.
With 45 points, Manchester United are just two points behind Arsenal, who occupy the fourth spot, while Manchester City are a further two points ahead. Liverpool, who have made a nightmarish start to 2017, are just one point ahead of United.
Griezmann has caught the eye since his reported 30 million euros transfer to Atletico Madrid. Before reaching the Spanish capital, the 25-year-old had scored 52 goals in 201 official matches, across five seasons, for Real Sociedad.
Since joining Atletico, Griezmann has scored 85 goals just in La Liga. Griezmann was the top scorer and Player of the Tournament at UEFA Euro 2016, where France finished runners-up on home soil, after a 0-1 defeat to Portugal.
Promoted
Griezmann was also shortlisted for the prestigious Ballon d'Or 2016 Award in which he finished in third place.
There is little doubt what the France striker brings to the table. His world class finishing skills have taken him right to the top of the most wanted list in world football, so it comes as no surprise that he has been linked to big spending Manchester United.
Topics mentioned in this article