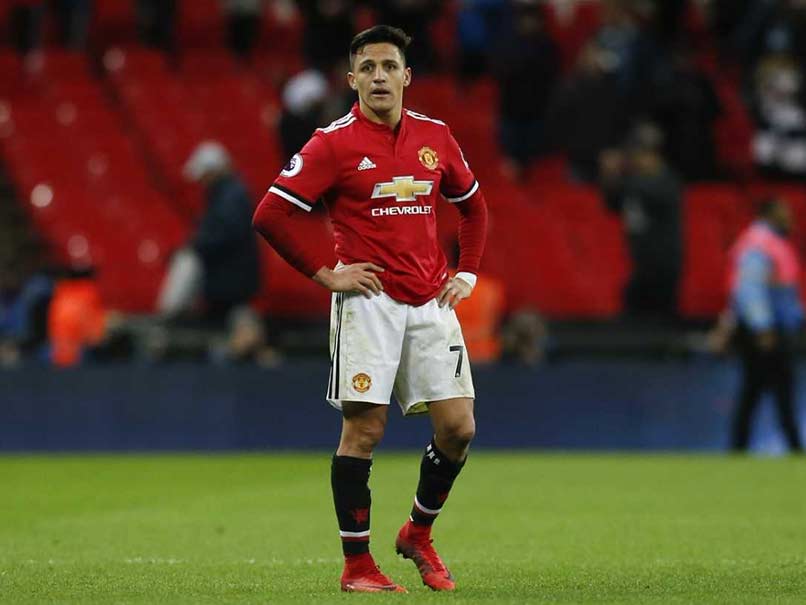 Manchester United's Chilean striker Alexis Sanchez reacts after a match in this file image
© AFP
Manchester United's latest addition Alexis Sanchez was on Wednesday handed a 16-month prison sentence for tax fraud during his time at Barcelona. The Chilean admitted defrauding Spanish tax authorities of 1,249,515 dollars from image rights during his time with the Catalan football giants, reports mirror.co.uk. The 29-year-old has been fined 728,883 dollars and will also repay the money to the authorities. He will however avoid a jail sentence if he does not commit a crime in the next two years. 
The Chilean had set up a Maltese company called Numidia Trading in a tax avoidance scheme to stop paying on his image rights deals between 2012 and 2013. The former Barcelona star was represented in court by the same lawyer who defended his former teammate Javier Mascherano on similar charges.
Earlier on Saturday, Sanchez had scored his first goal for Manchester United as Jose Mourinho's men took advantage of a rare slip-up from Manchester City to close to within 13 points of the league leaders with a 2-0 win over Huddersfield Town. United manager Mourinho conceded his side were playing for second place after falling 15 points behind City with defeat at Tottenham Hotspur last week, and showed his displeasure at that performance by dropping star midfielder Paul Pogba to the bench among four changes.
(With IANS Inputs)