India get set for vengeance
MS Dhoni and Alastair Cook are back at opposing ends. A look at how the Indian team geared up at Hyderabad, for the 1st ODI against their English oppressors. (AFP images)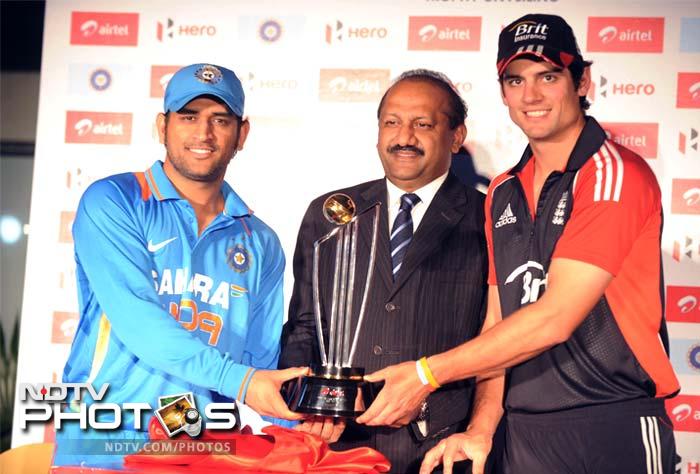 MS Dhoni and Alastair Cook are back at opposing ends. A look at how the Indian team geared up at Hyderabad, for the 1st ODI against their English oppressors. (AFP images)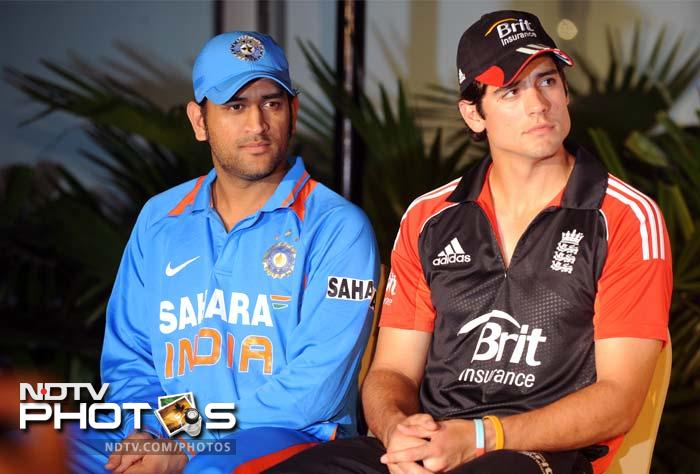 Skipper Mahender Singh Dhoni (L) and England captain Alastair Cook (R) sit prior to unveiling the trophy of the India versus England One Day International series.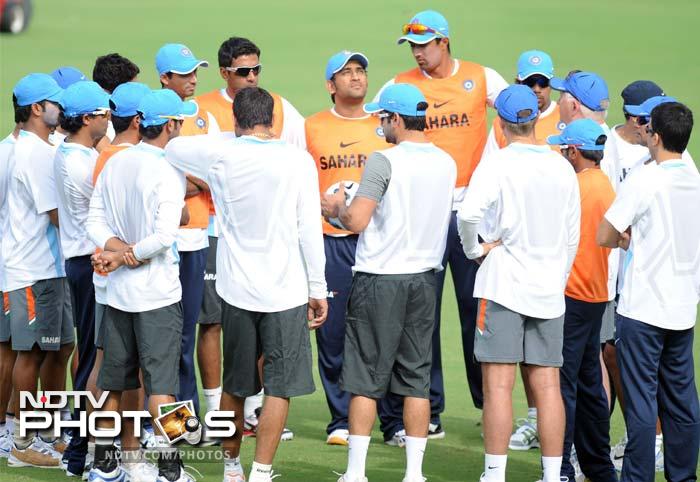 Dhoni is seen here at the grounds with his team members huddled around him. An encore of the whitewash handed out by England would be on the minds of the team. although home advantage would count in India's favour.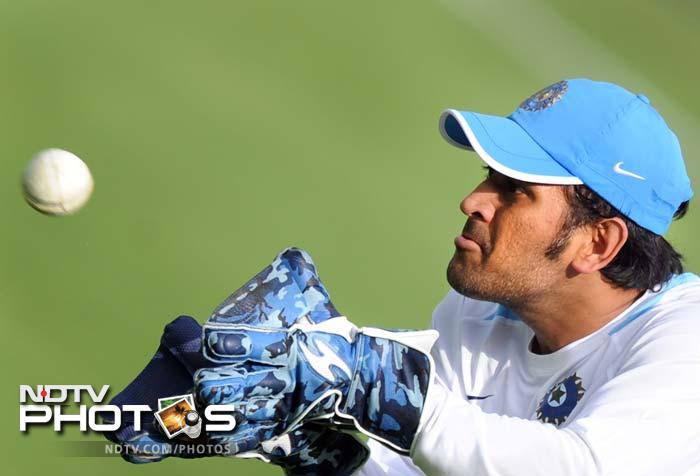 Soon enough, Dhoni was back to what he does best. Training hard with the gloves on, the World Cup winning captain was fully immersed in his training schedule.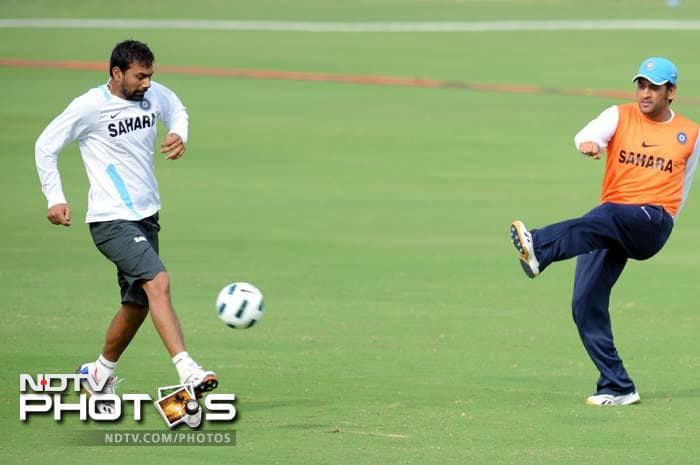 The game of football was also begun with a lot of enthusiasm. The sport has become an integral part of the team's training or rather unwinding schedule. Praveen Kumar (l) is seen here with his skipper.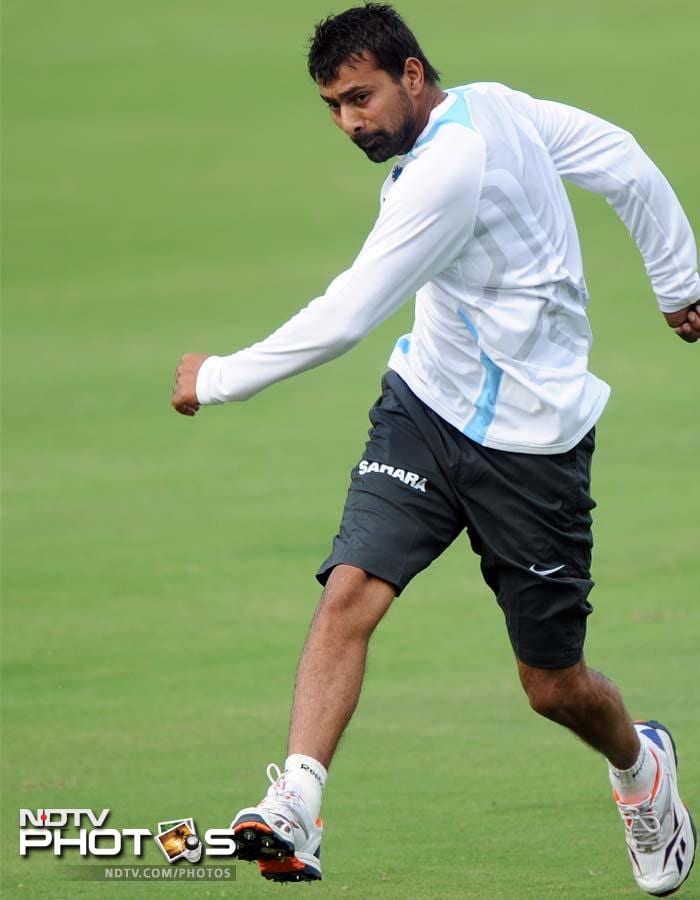 Praveen Kumar will be expected to lead India's pace attack.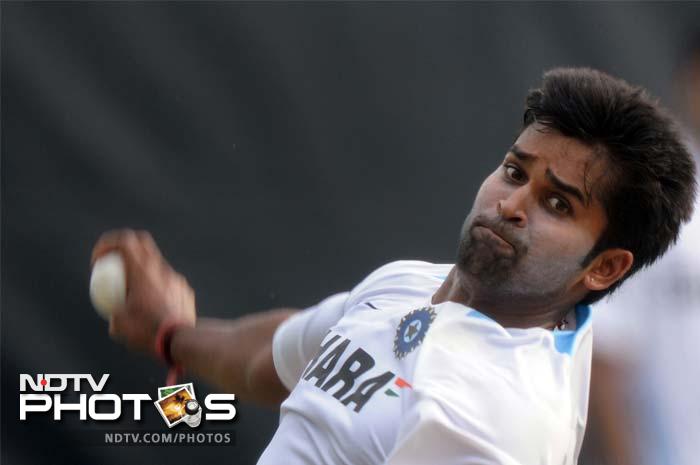 R Vinay Kumar was also seen training hard. He had an ordinary tour to England but will hope to restrict England this time around as he partners Praveen with the ball.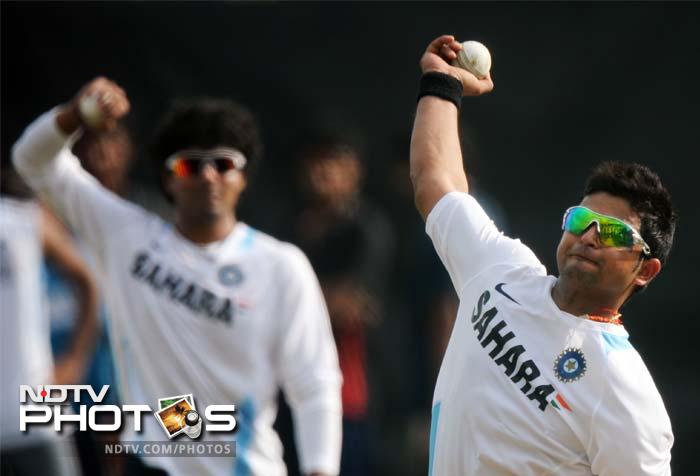 Part-time spin however, will be the real key. Suresh Raina (r) and Ravindra Jadeja will practice their bowling and will look to bowl as well as they can bat for the team.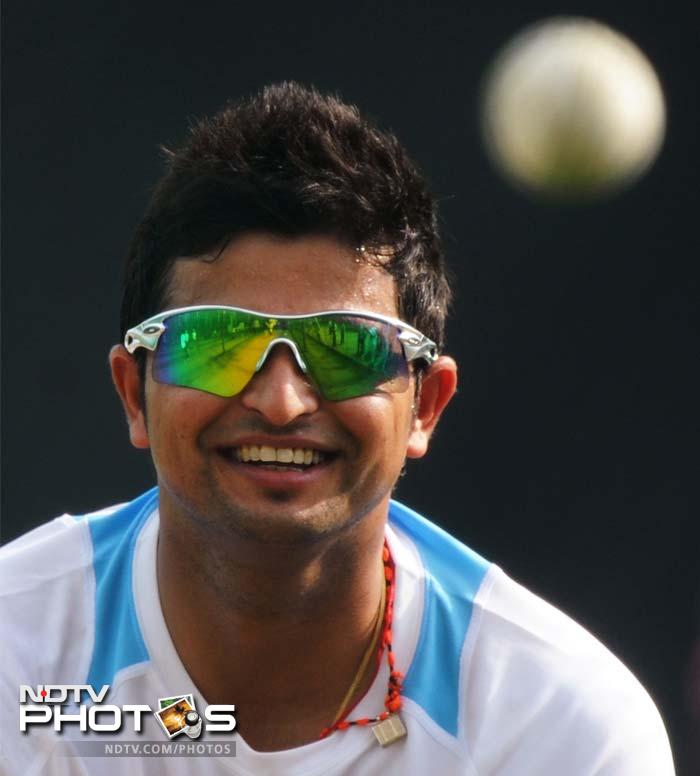 Raina musters a smile as he assesses his bowling during the net session.
Virat Kohli has had a powerful Champions League, took his team to the final match and can be seen here stretching before his training schedule.
India coach Duncan Fletcher (l) talks with Kohli.
Kohli will be a force to reckon with on Indian pitches. The curator at Hyderabad has already claimed that the pitch will be a paradise for batsman.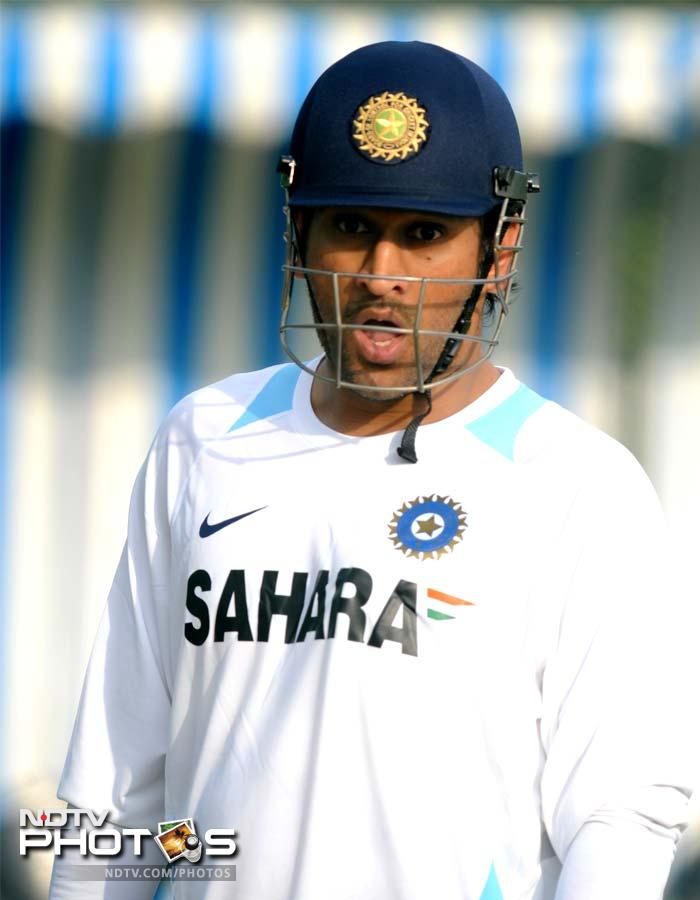 Dhoni also seems to have taken notice of both the pitch and the claim.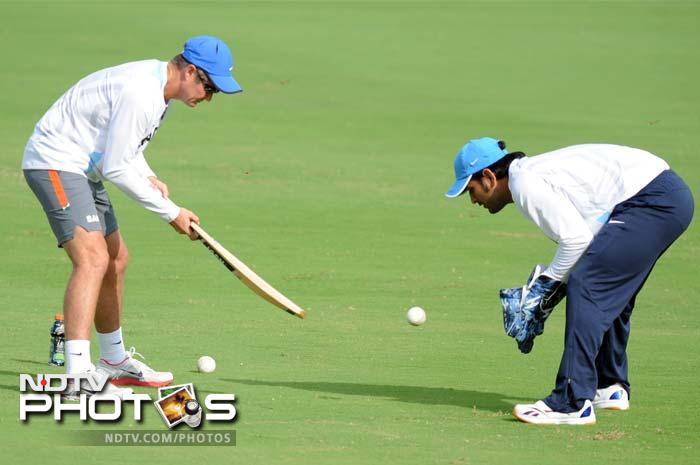 The third and final element of the sport needs a look in too. Dhoni can be seen here perfecting his catch-taking ability.