3rd ODI: India payback England with series win
Captain MS Dhoni hit the winning shot but it was Ajinkya Rahane (91) and Gautam Gambhir (58) who paved the way for India' win over England in the 3rd ODI at Mohali. India now have an unassailable 3-0 lead in the 5-match series.
Indian captain MS Dhoni again showcased that there is hardly a better match-finisher than him. He hit the winning shot that handed India a win in the 3rd ODI and an unassailable 3-0 lead in the 5-match series. (ALL AFP and AP IMAGES)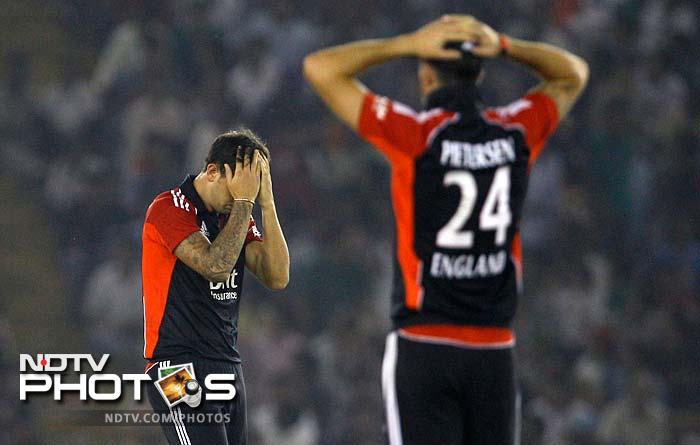 England were left to rue dropped chances and misfields. The visitors lost a match they should have won due to their sloppy work in the field.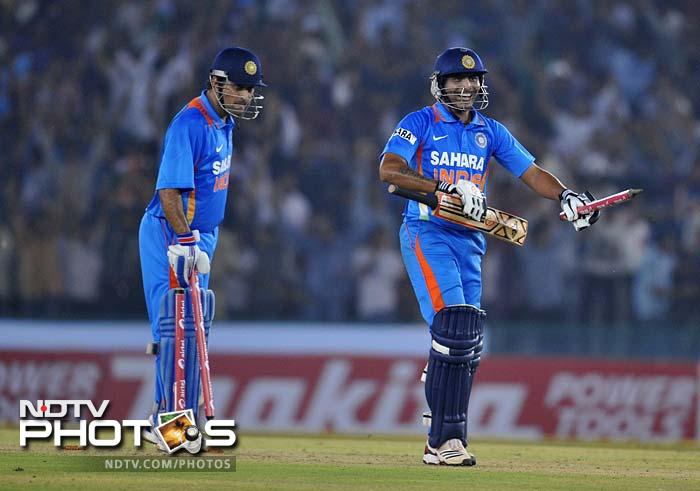 Dhoni was well supported by all-rounder Ravindra Jadeja, who slammed an unbeaten 26 off 24.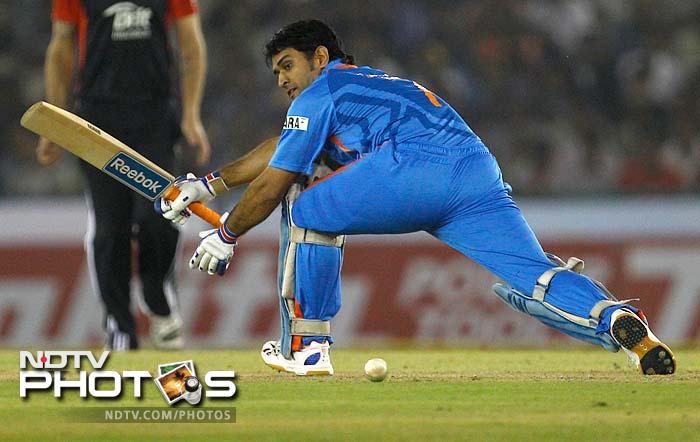 Dhoni kept his cool at crucial moments and marshalled an asking-rate approaching ten an over with a 35-run knock that came off 31 balls.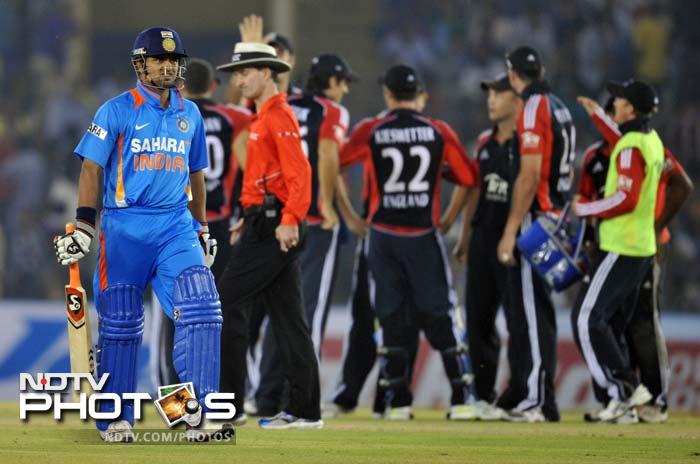 The wickets of Virat Kohli (35) and Suresh Raina, who fell for a duck, gave India some nervous moments in the middle.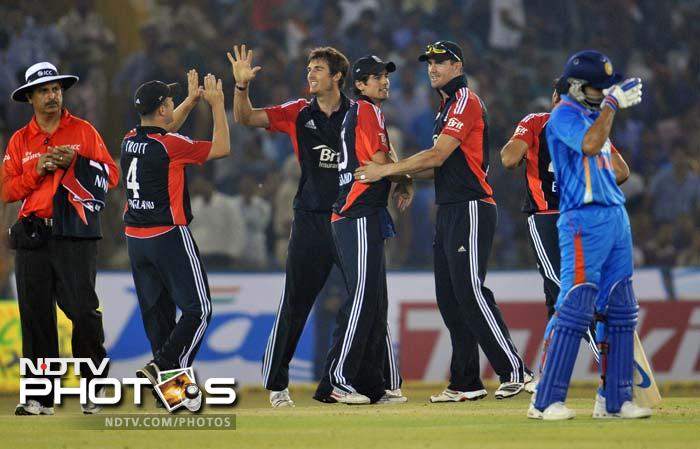 Steven Finn got the crucial wickets of Ajinkya Rahane and Gautam Gambhir.
Rahane struck 91 off 104 balls and forged a 111-run partnership with Gambhir for the 2nd wicket. Sadly, he missed out on his maiden international ton.
Gambhir, who made 84 in the 2nd ODI at Delhi, hit a successive fifty, the 27th of his ODI career. He scored 58 off 60 balls.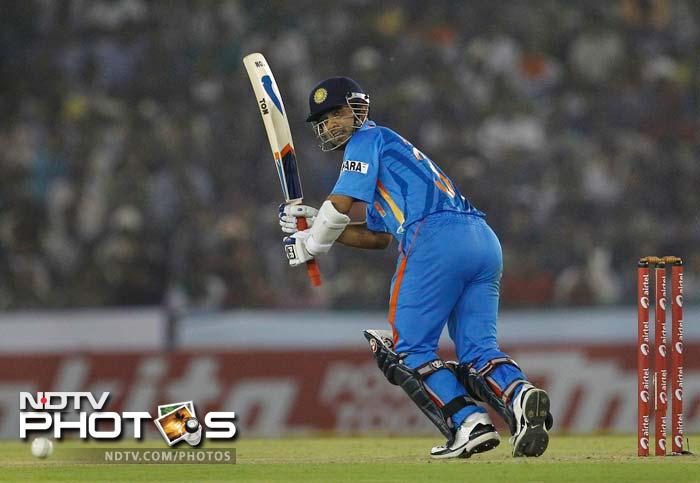 Rahane broke his run drought and batted beautifully. India never came under pressure until his departure.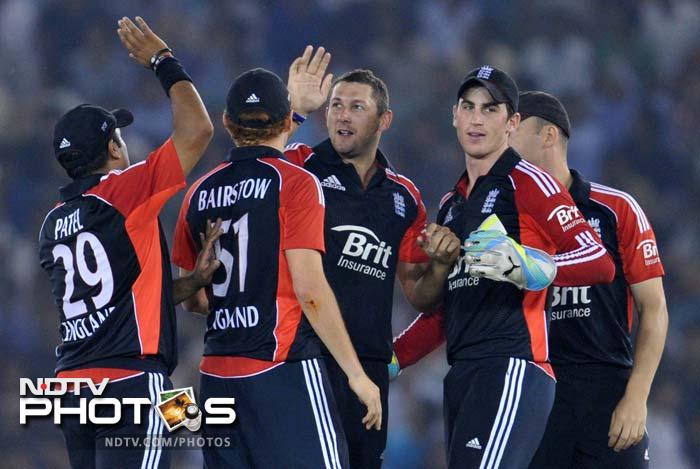 Parthiv Patel was the first batsman to depart, falling lbw to Tim Bresnan, on 38.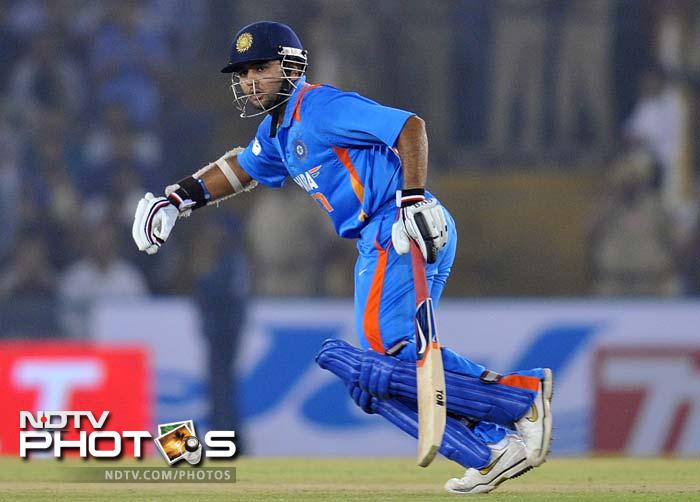 The Indian openers finally found form and gave India a great start with a 79-run stand.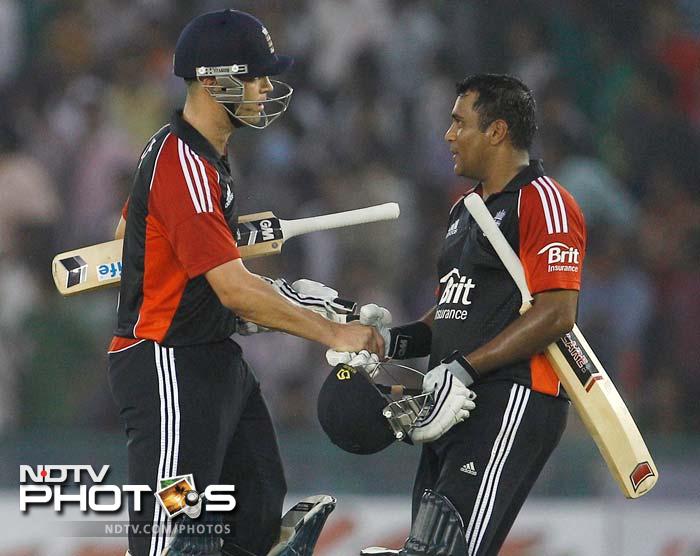 Jonathan Trott and Samit Patel put on 103 runs in 11.5 overs for the 5th wicket, although the major contribution came off Patel's bat.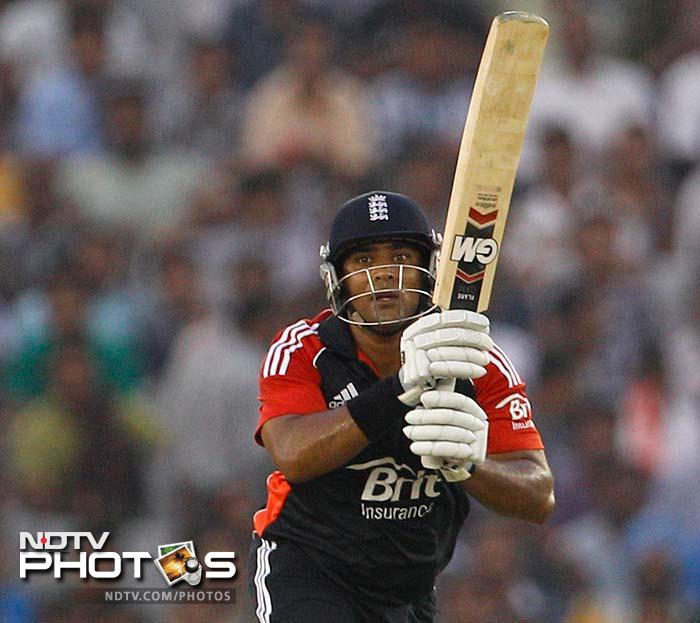 Patel's lusty hitting in the end overs boosted England's run-rate. His 70 runs off 43 balls knock was the main reason England managed to notch up 298.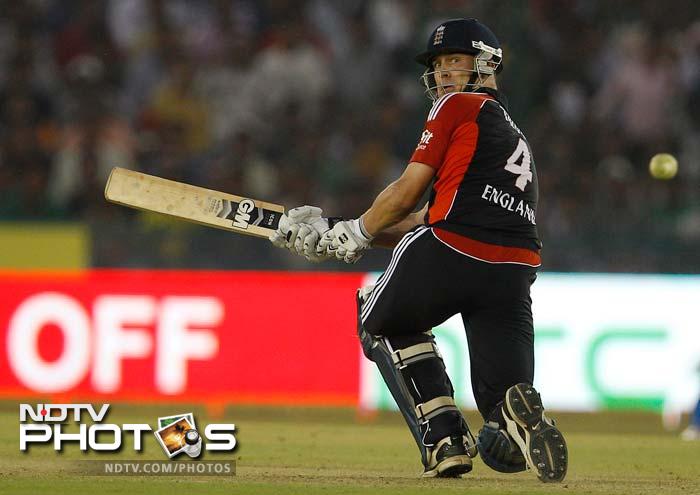 Trott anchored England's innings but struggled to score the big hits even in the slog overs. He only had himself to blame for being left stranded on an unbeaten 98 off 116 balls.
Ravi Bopara also got a start but was bowled by a Praveen Kumar delivery on 24.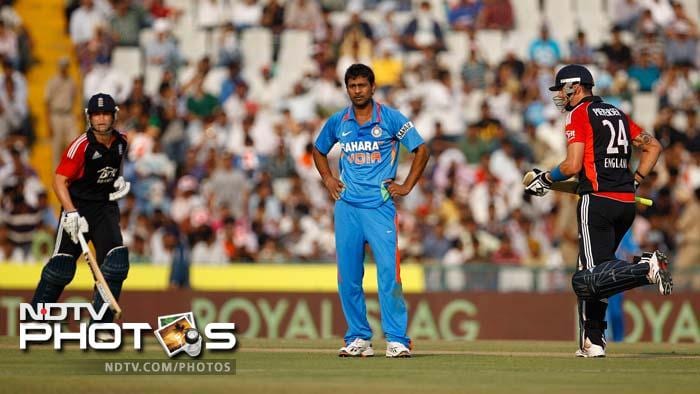 Trott earlier put on a 101-run stand with Kevin Pietersen, who kept the scoreboard ticking while the former played cautiously.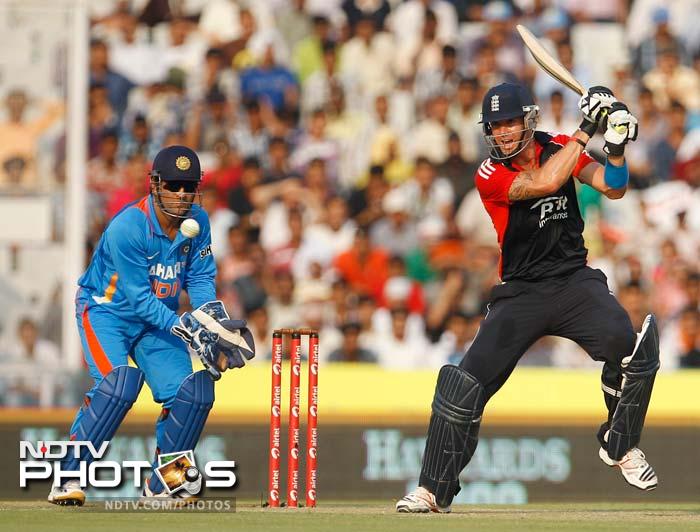 Pietersen proved that he is back in form in ODIs as he made 64 off 61 balls, following up his 46 in the 2nd ODI at Delhi.
Craig Kieswetter (36) combined with Trott to steady England but departed before he could convert his knock into a big score. Falling to part-timer Virat Kohli must have hurt even more.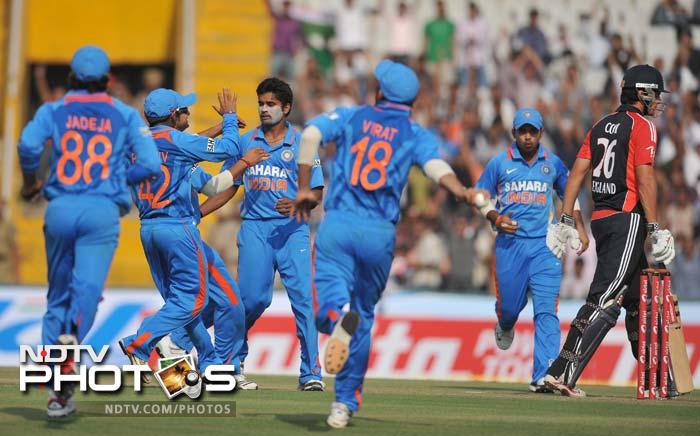 England captain Alastair Cook's rueful form continued as he fell to Vinay Kumar on 3. India got the perfect start despite having lost the toss.