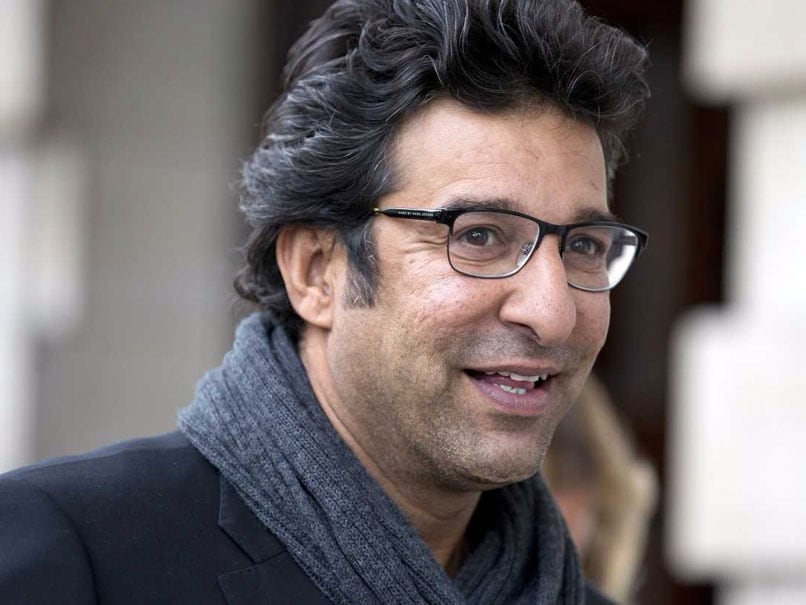 Akram added that an India-Pakistan match was a way bigger event than any Ashes tie
© AFP
Former Pakistan captain Wasim Akram believes that International Cricket Council (ICC) doesn't have the power to persuade the Indian cricket board to play bilateral series with Pakistan. "I don't think ICC has the power to pursue BCCI, but again I have always said people to people contact is necessary. Politics and sport should be separate," the former fast bowler was quoted as saying by Geo TV. Akram also said that an India-Pakistan match was a way bigger event than any Ashes contest between Australia and England.
"A Pakistan India match is more fun to watch than the Ashes. 20 million people watch the Ashes while a Pakistan India match is watched by a billion people," he said.
ICC Chief Executive (CEO) Dave Richardson had said in September it clear that the sport's governing body cannot force India to play bilateral matches with Pakistan. Talking to the media in Lahore, Richardson also dispelled the impression that the ICC had a bigger leaning towards India compared to Pakistan cricket.
"If India is not ready to play with Pakistan, we can't force them to do so," he said. He said obviously the ICC wanted good relations among all its member nations and discouraged member countries from being involved in legal battles with each other.
"You have to understand that bilateral series is always held with the agreement of two cricket boards and though we would like to see India and Pakistan play bilateral matches they have political tensions and any cricket is dependent on their existing relations," Richardson said.
While India has steadfastly refused to play bilateral cricket with Pakistan since 2008, the Pakistan Cricket Board (PCB) has maintained it is getting ready to file a compensation claim with the ICC's disputes resolution committee against the BCCI for not honouring a MoU signed between the two boards in 2014.
(Except for the headline, this story has not been edited by NDTV staff and is published from a syndicated feed.)