Different moods of Sachin Tendulkar
As the cricket maestro turns 37, we take a look at the different shades that make up this iconic cricketer.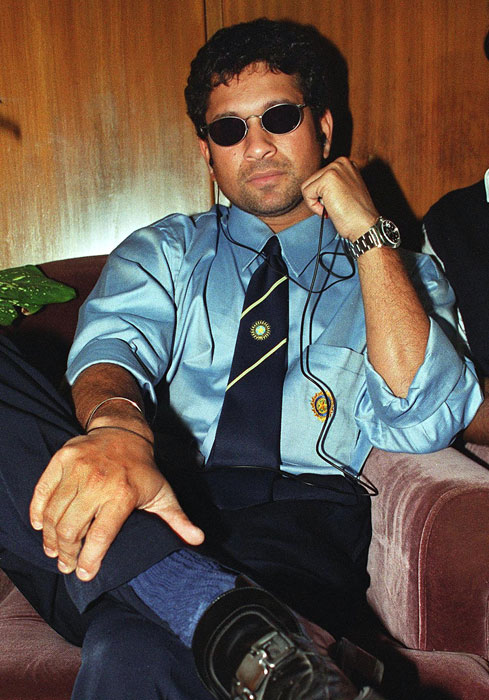 Music to my ears!

An easy going Sachin listens to his favourite tunes. (AFP Photo)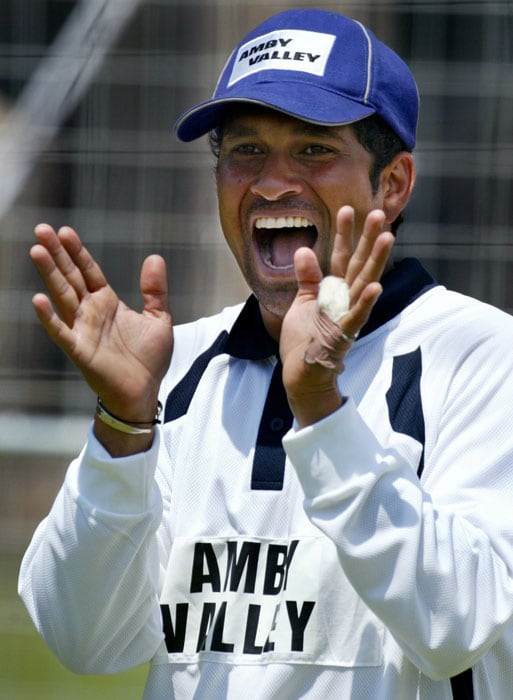 Elation is the new me.

Sachin is absolutely delighted in the nets. (AFP Photo)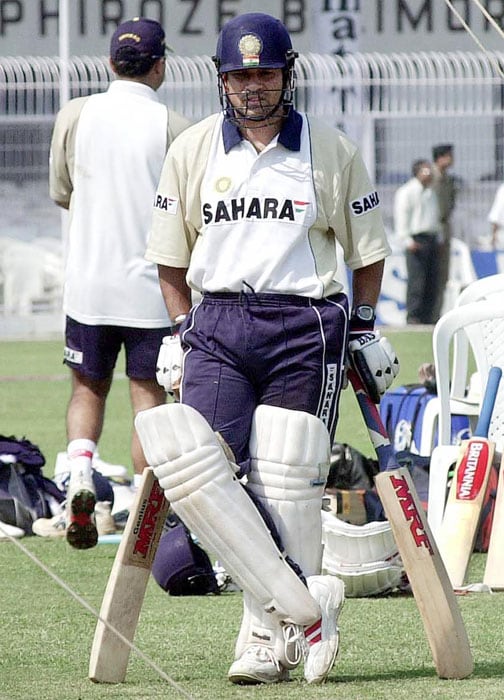 One ain't enough!

Sachin with his favourite weapon. (AFP Photo)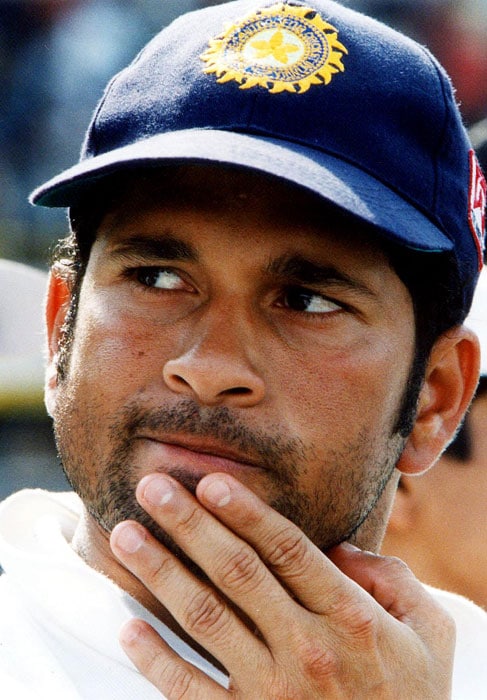 Next is what?

Sachin contemplates the correct moves towards victory. (AFP Photo)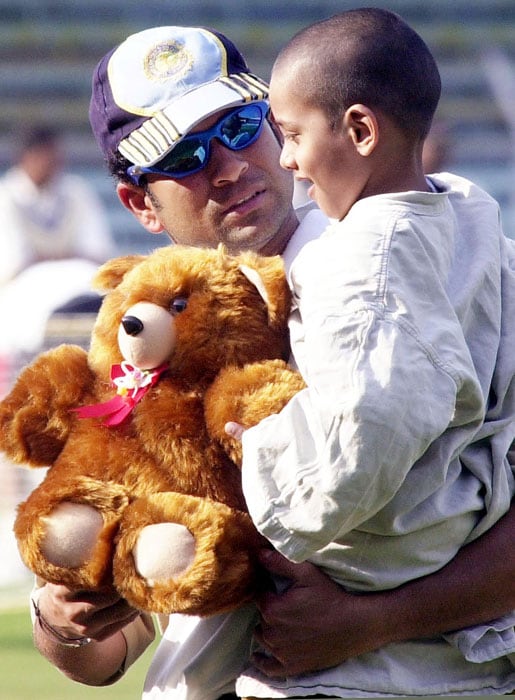 Santa Sachin Claus

Sachin holds a six-year old cancer patient Ganesh Shankar. (AFP Photo)
The Kricket King

The undisputed king of the game takes his throne. (AFP Photo)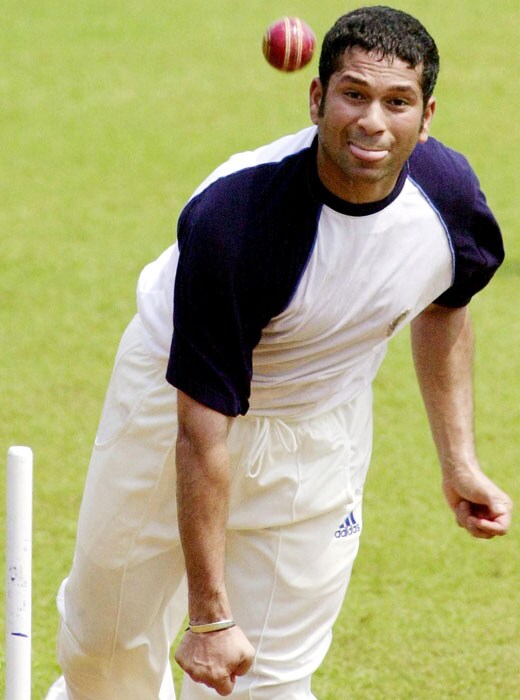 Bowled us over

Sachin Tendulkar, the bowler. (AFP Photo)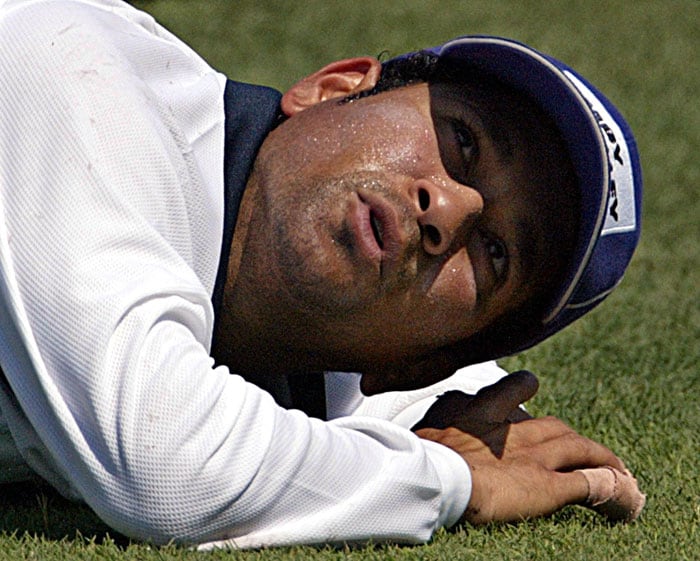 Ear to the ground

His success, immeasurable yet his down to earth disposition makes him the living legend that is. (AFP Photo)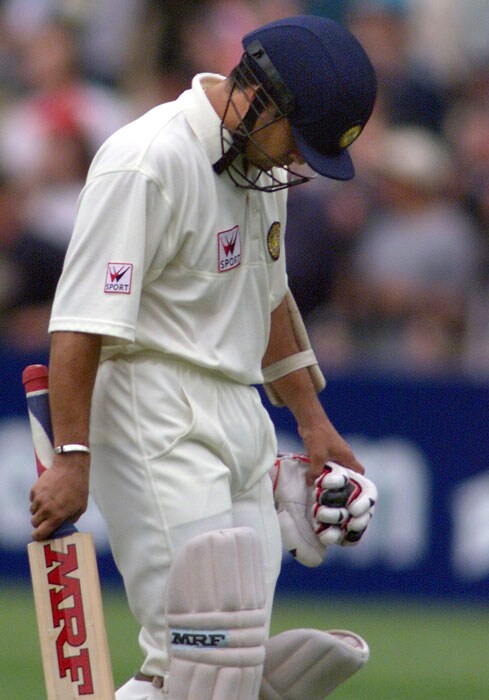 Its not over yet..

A disappointed Sachin who wouldn't give up that easy. (AFP Photo)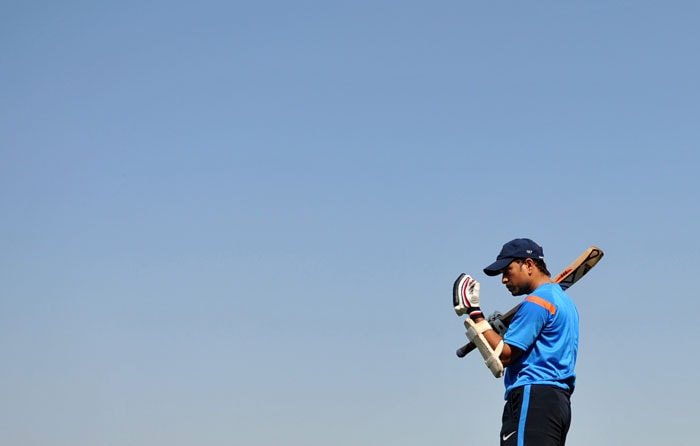 I am the game.

An undaunted player, Sachin doesn't shy away from taking on the universe. (AFP Photo)
A gritty Sachin.

His eyes unwavering, Sachin looks head on at his target. (AFP Photo)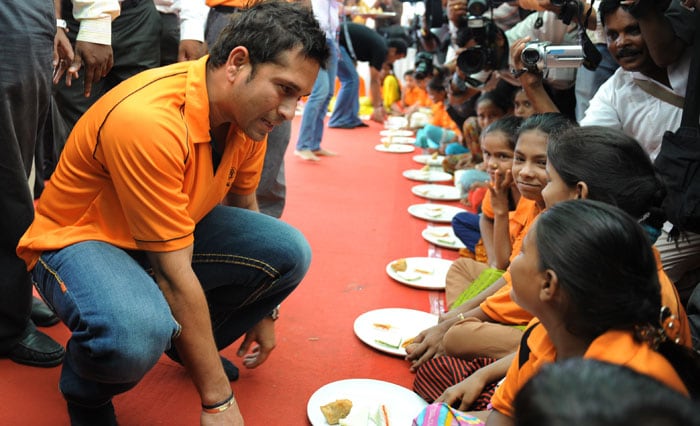 The joy of giving

The Master Blaster playing a softer stroke. (AFP Photo)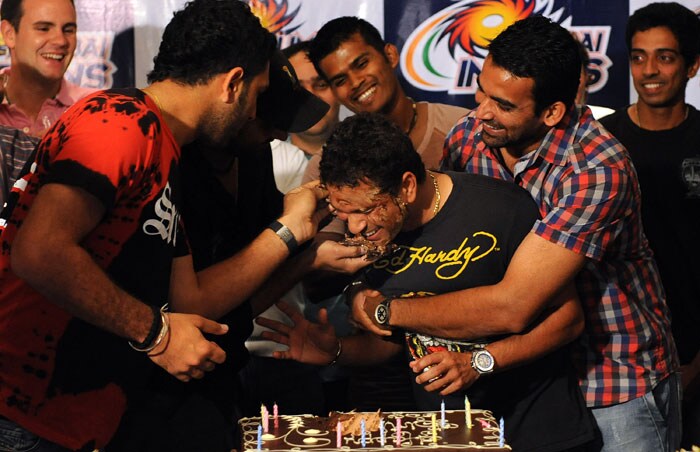 Smeared with love

On his birthday, the little master is smeared with more than just the cake by his team mates. (AFP Photo)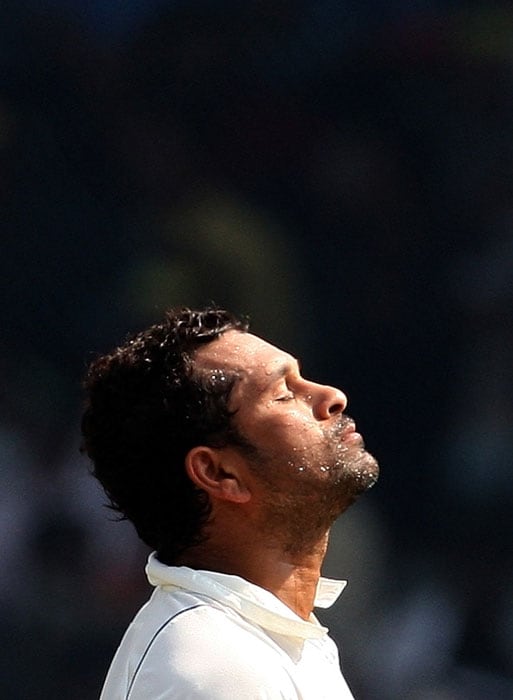 A prayer for strength..

A grateful Sachin thanks the one above, asking Him to impart him more strength. (AFP Photo)
The wild side

Sachin kindles his spirit of adventure. (AFP Photo)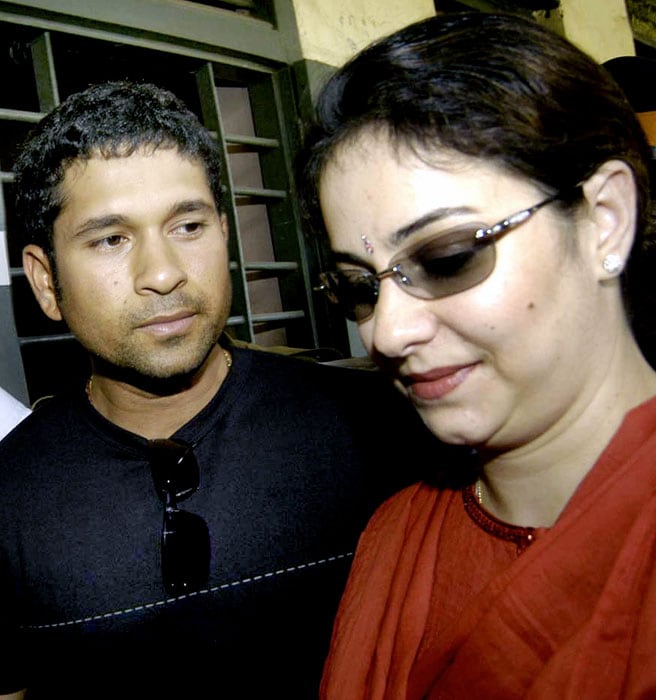 You're the apple of my eye!

Sachin - the doting husband, with wife Anjali. (AFP Photo)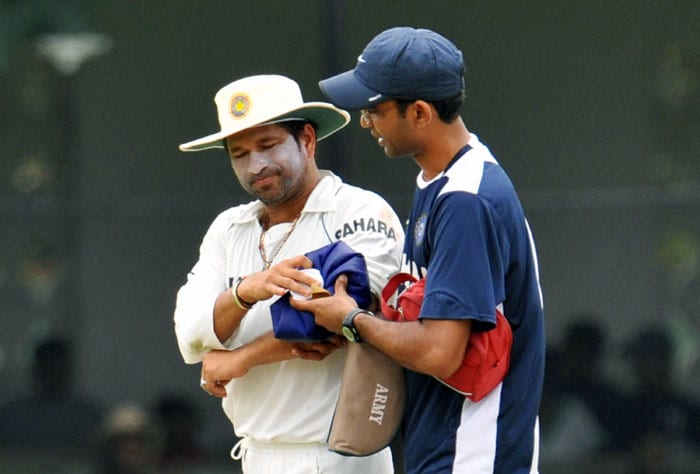 The wounded tiger

Sachin's tennis elbow gave him a lot of pain but more so, gave him more determination. (AFP Photo)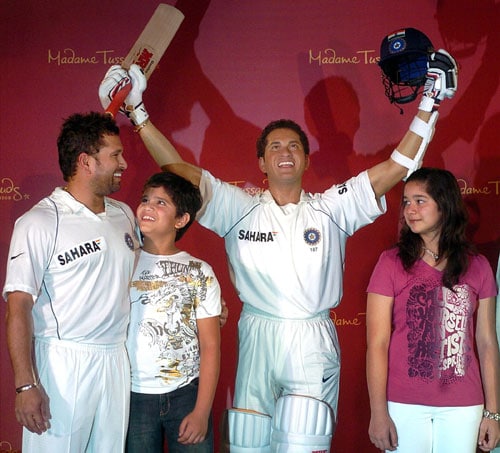 Sachin - The father.

Sachin with his kids, Sarah and Arjun at Madame Tussauds during the unveiling of his wax statue. (PTI Photo)
All smiles..

Sachin giving his measurements for his wax statue that was installed at Madam Tussauds Museum in London.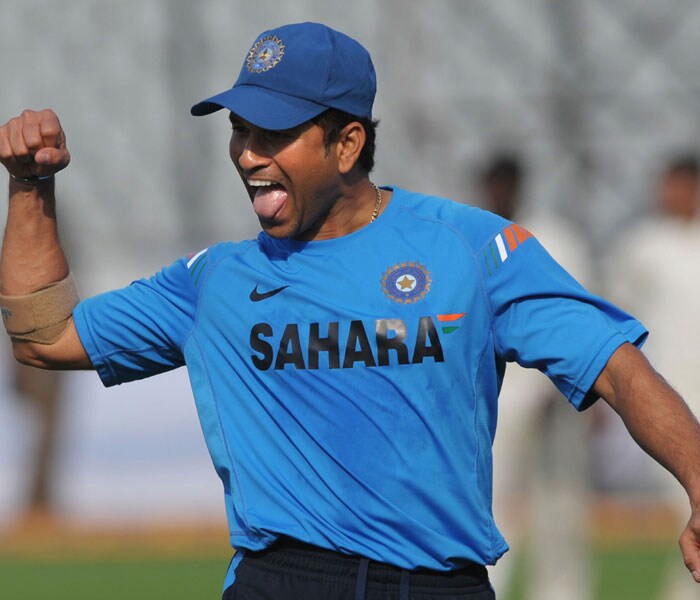 Yahooo!!

The unprecedented master of the game in a zealous mood.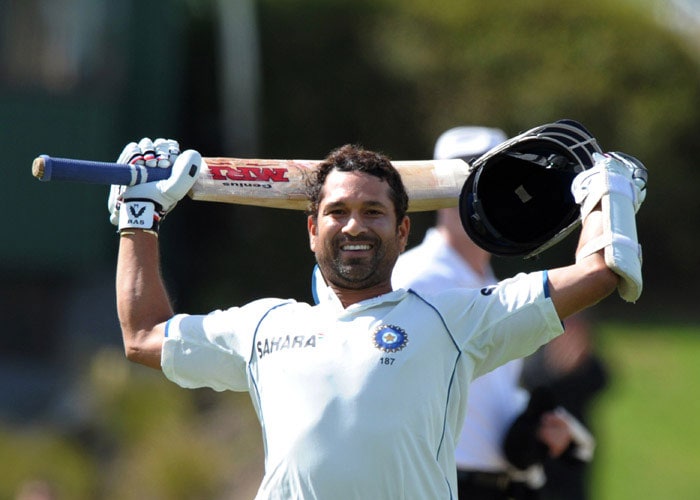 Clinching the victory..

Sachin celebrating his century. (AFP Photo)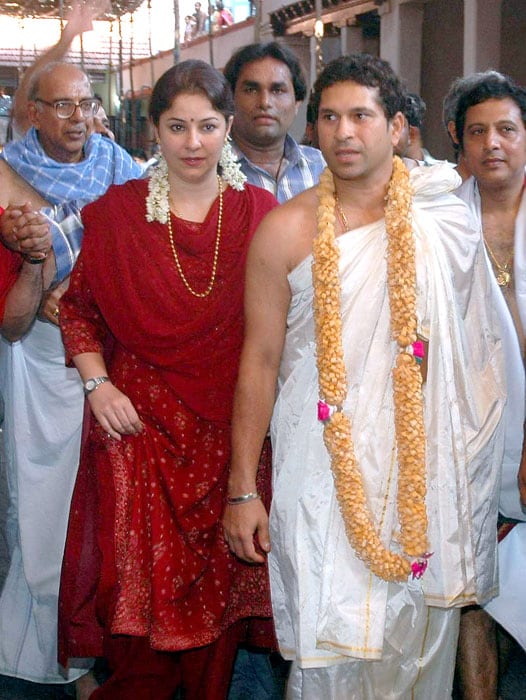 Spiritual Sachin

A God-fearing man, Sachin pays his obeisance to the Almighty whenever he can. (AFP Photo)
When he's happy and he knows it!

Sachin rejoicing with teammate Harbhajan Singh.
The making of a legend..

The infallible stretches during a practice session.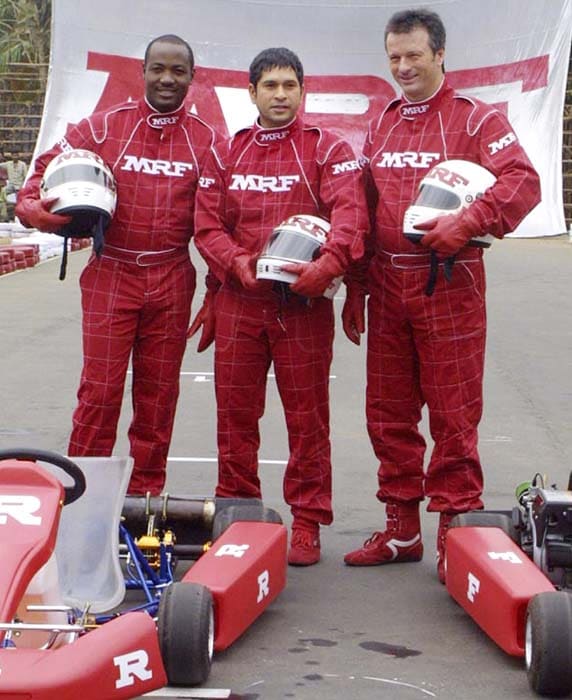 Catch me if you can

Sachin pursuing one of his favourite passions, F1 racing.

Seen here with legends Steve Waugh and Brain Lara, all three brand ambassadors of MRF. (AFP Photo)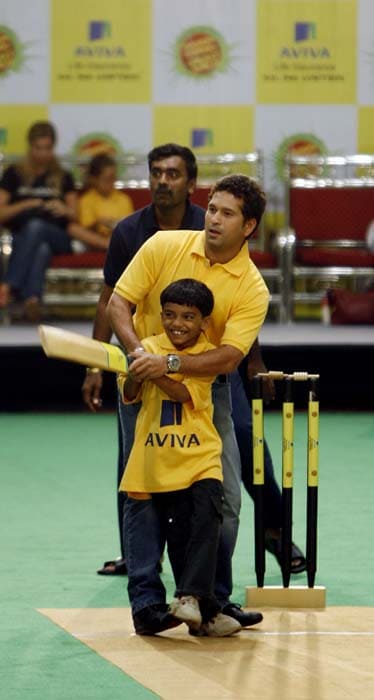 Teaching the Technique

Sachin takes on the job of teaching! (AFP Photo)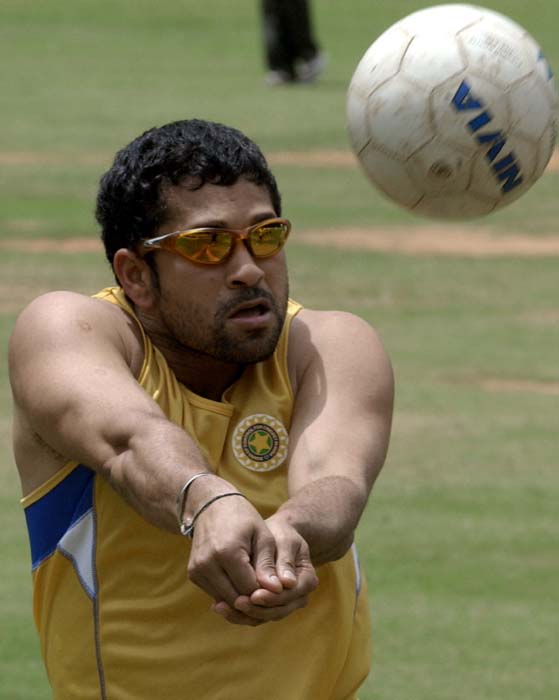 It's a different ball game

Sachin playing volleyball. (AFP Photo)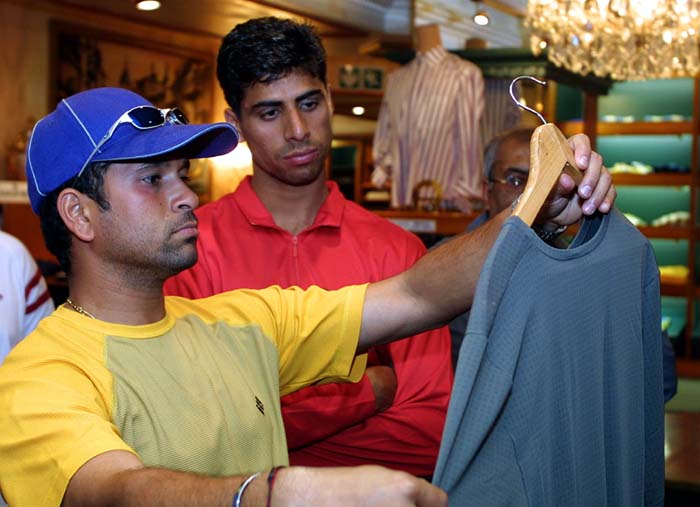 Shop till I drop!

Not quite! He'd spend more hours on the field than in a mall!

Captured here choosing the right fit. (AFP Photo)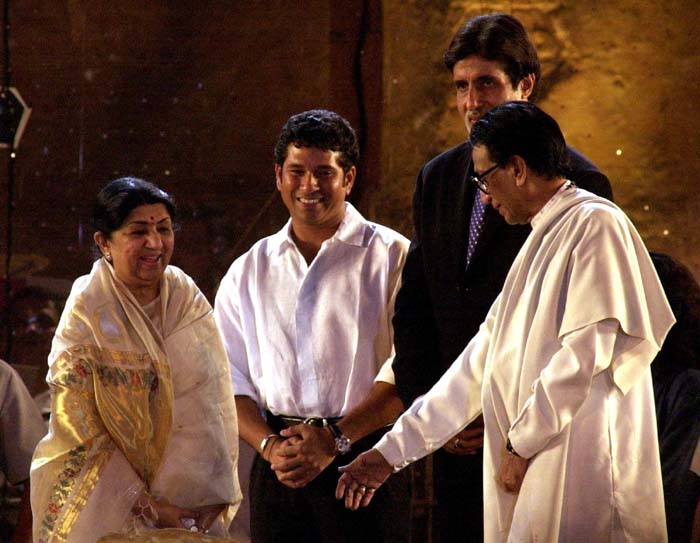 Modesty = Sachin

A humble Sachin Tendulkar surrounded by stalwarts at a function. (AFP Photo)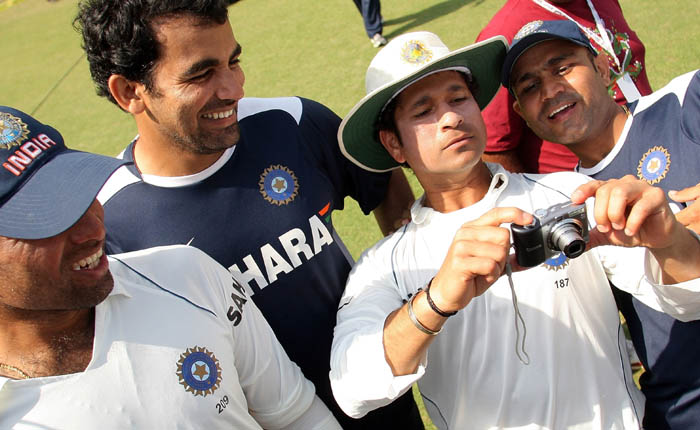 Capturing the winning moments..

Sachin turns photographer as he captures the winning moments of the team. (AFP Photo)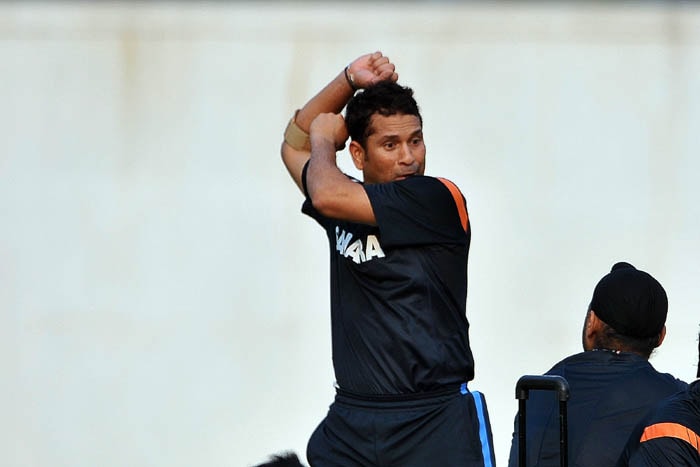 An animated Tendlya

Sachin goes dramatic as he gestures towards Harbhajan Singh. (AFP Photo)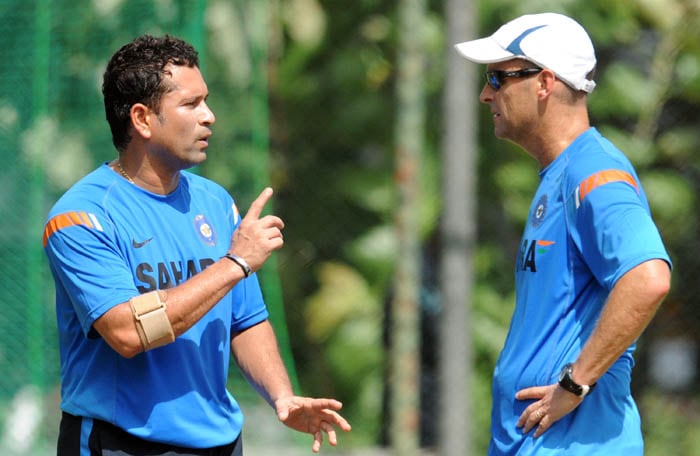 Sachin the Strategist

Sachin discusses the match winning strategies with coach Gary Kirsten. (AFP Photo)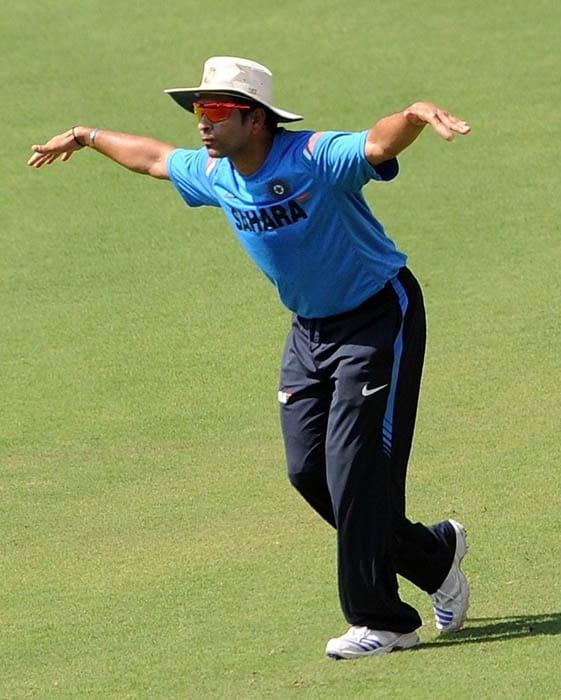 I believe I can fly

The little master sure can fly towards the pinnacle of success in every realm. (AFP Photo)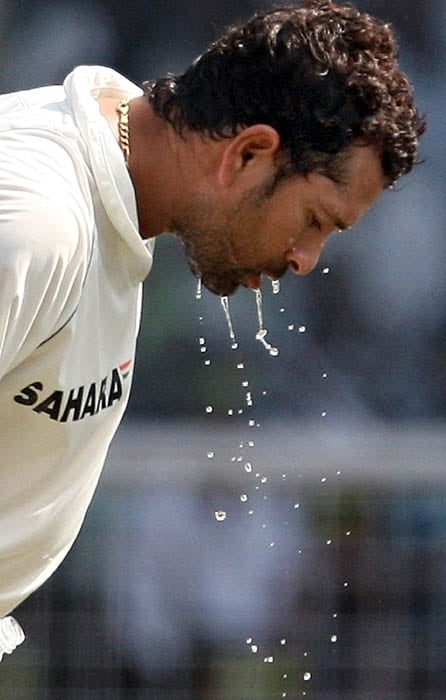 Impossible is Nothing!

A dehydrated Tendulkar replenishes himself with water during a game.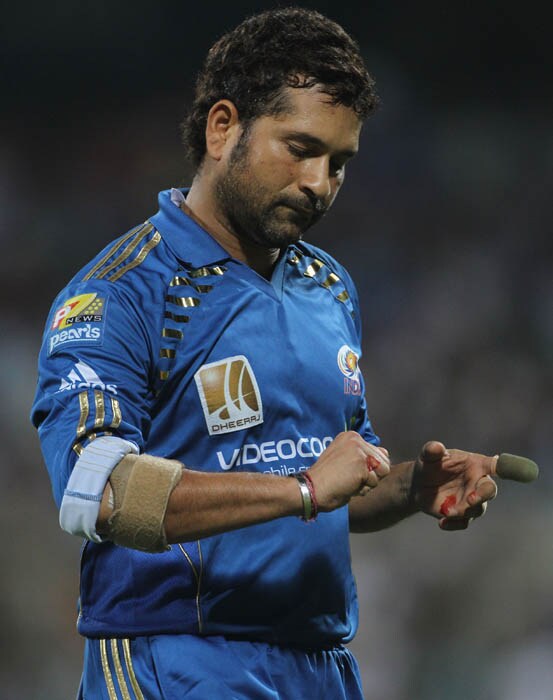 Hurt but not Retired

Sachin after he got injured during the IPL Semi Finals. (Getty Images)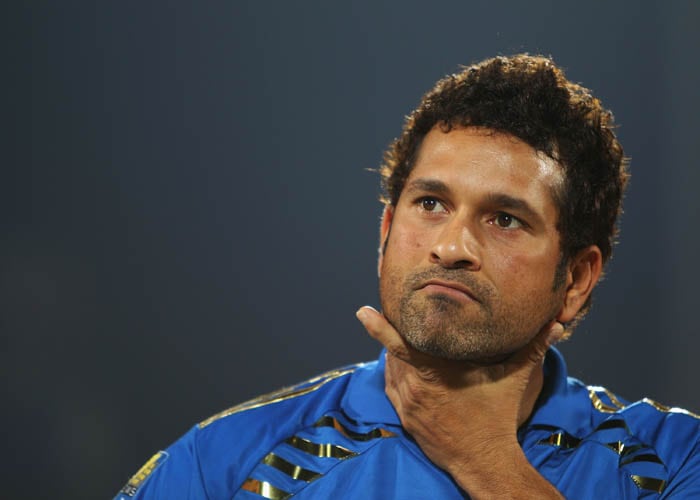 A good head on his shoulders

Despite attaining unprecedented glory, Sachin's humility is perhaps his biggest strength. (Getty Images)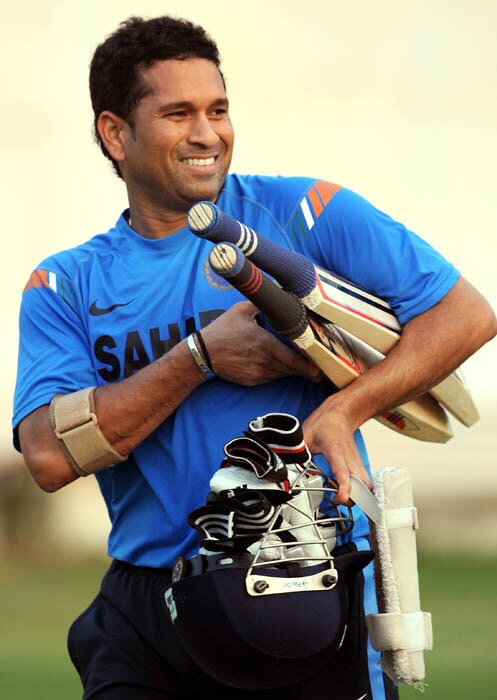 Master's precious assets!

Sachin with his prized possessions! (AFP Photo)