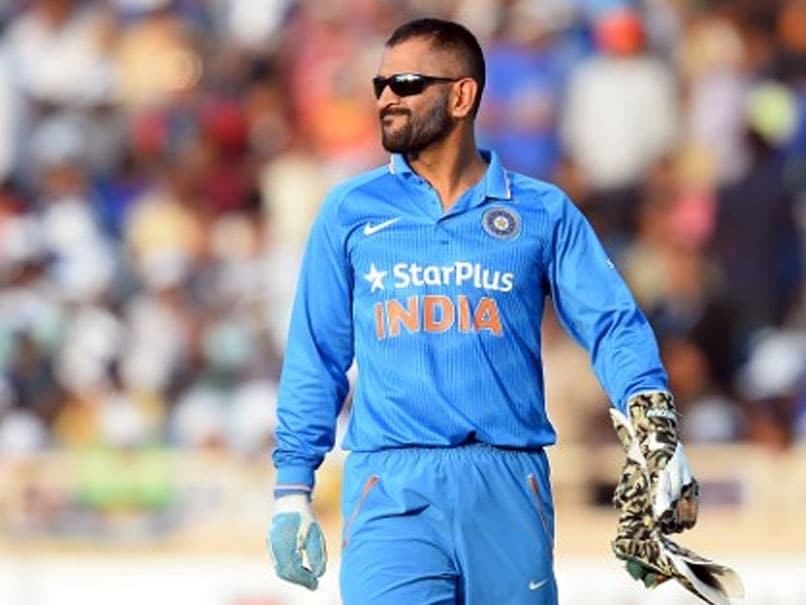 MS Dhoni gave a fitting reply to his teammate and friend Suresh Raina.
© AFP
Former India captain Mahendra Singh Dhoni usually keeps mum on the controversial issues and refrains from giving replies to his critics. But this time, the Ranchi stalwart broke the mould and gave a fitting reply to his teammate and friend Suresh Raina on his comment that Dhoni often gets angry on the cricket field. Dhoni said he conducted himself according to the situation. "We also enjoy inside the dressing room, we talk, the pitch-level is sometimes high and sometimes low. The meaning of cool that we associate is calm and if not cool then an angry one," he said. "There are many zones in the middle of it where you enjoy and make fun. Once (I am playing) in the ground, I do not joke around, but inside the dressing room I enjoy a lot. So, I conduct myself according to how I think I should conduct myself in different areas."
Raina, during the Breakfast with Champions show, had said that the former India captain was not as cool as he appeared on the television screen. "There is no emotion in his eyes. Despite not wearing sunglasses, you cannot figure it out. We will be like 'come on, man. show us some reaction'," he had said.
"But he does get angry, you don't see it. The cameras don't pick it up. But as soon as the telecast cuts to the ads, he will say 'Tu sudhar jaa (get your act together)'," Raina added.
Raina, who played a lot of his cricket under Dhoni for India and Chennai Super Kings, applauded him for his leadership skills.
"He (Dhoni) is a very good leader. He knows what's going to happen next. He keeps Plan A, Plan B, Plan C ready for every situation. He carries all of them during the play. He strategises the things a night before and executes according to the situation," Raina said.
Raina and Dhoni enjoyed a great run together in the Indian Premier League. However, their reunion for the 2018 season seems unlikely.
The teams are likely to be allowed to retain two Indians and one overseas player. According to several media reports, the Chennai Super Kings want to retain Dhoni, Ravichandran Ashwin and Faf du Plessis. Considering that star left-hander Suresh Raina's record while playing for Chennai, several fans were not exactly pleased after these reports surfaced.
The reaction of the supported compelled the franchise to issue a clarification.
(With PTI inputs)