Yuvraj reveals his mysterious tattoo
Yuvraj Singh, India's World Cup hero, finally got his prize - Hyundai Verna 1.6 SX. Yuvraj posted a picture of his new machine on Twitter and wrote: "finally got our world cup gift ! Thank you hyundai. For the lovely 1.6 verna sx its really cool."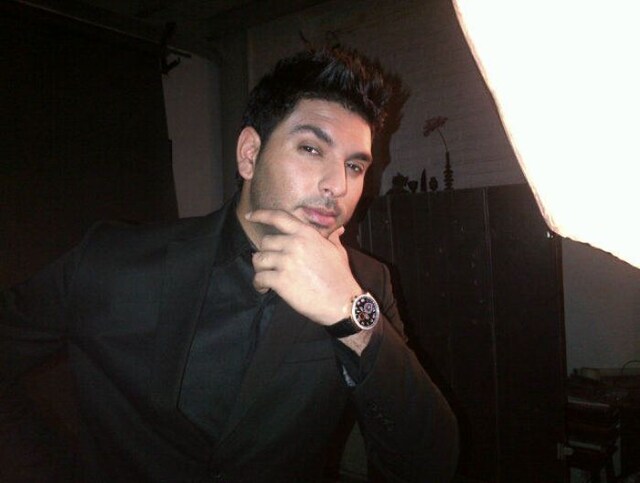 Injured and out of action but never out of the headlines; Yuvraj Singh is doing it all to keep himself busy. The southpaw posted pictures in Twitter to reveal his new tattoo and how he is spending his time at home.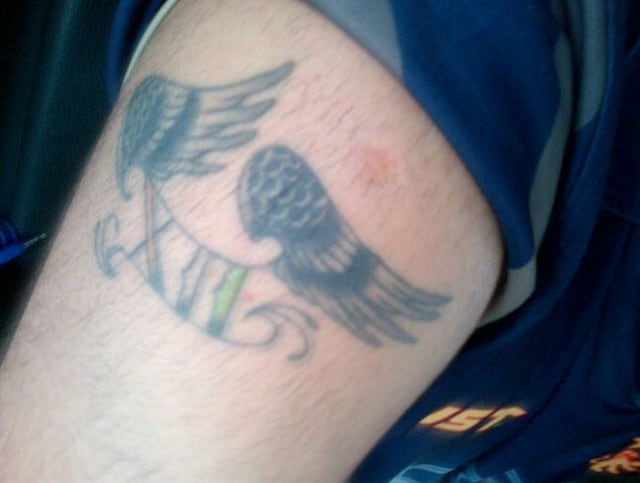 This picture of his tattoo has a sense of mystery surrounding it. Yuvraj has talked about a certain 'Love12' on his Twitter account asking people to guess what it means. The roman numeric 'XII' has also been depicted in this tattoo.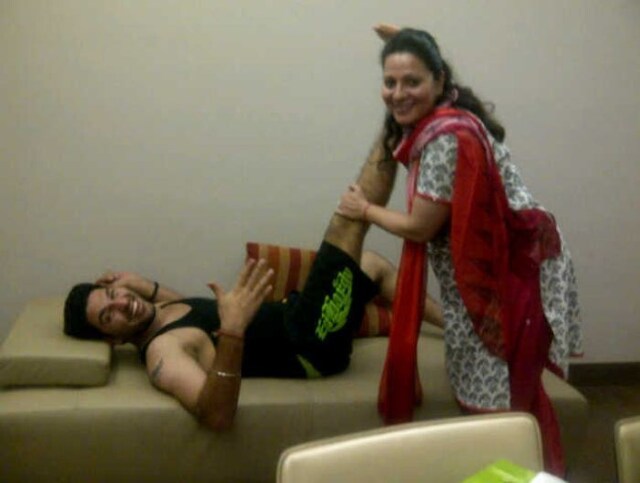 Yuvraj's caption said it all; "My new trainer at home! Now my mother is going to tell me how to exercise oh god !!"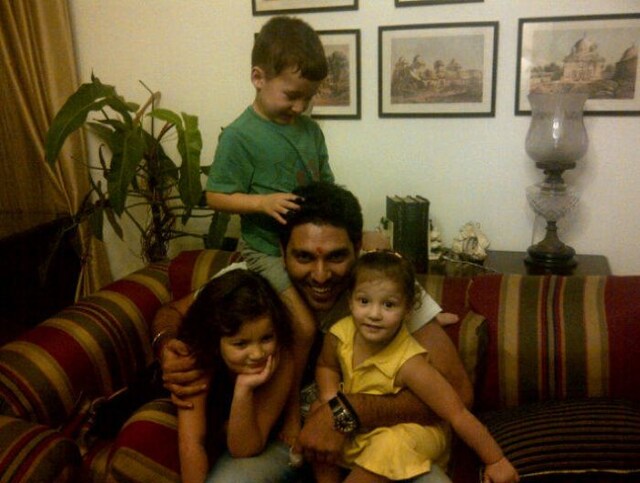 Yuvraj, with his nephew and nieces in Chandigarh.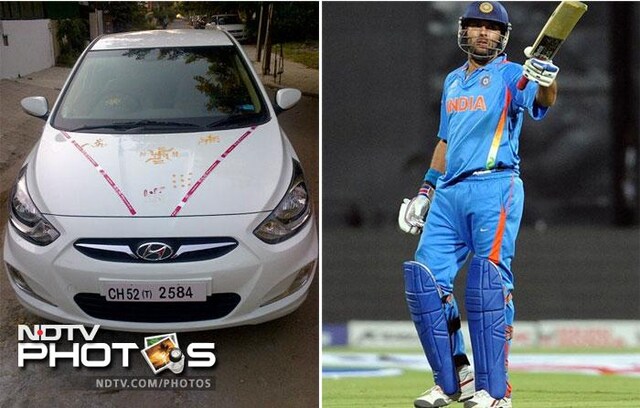 Yuvraj Singh, India's World Cup hero, recently got his World Cup gift- Hyundai Verna 1.6 SX. Yuvraj posted a picture of his new machine on Twitter and wrote: "finally got our world cup gift ! Thank you hyundai. For the lovely 1.6 verna sx its really cool."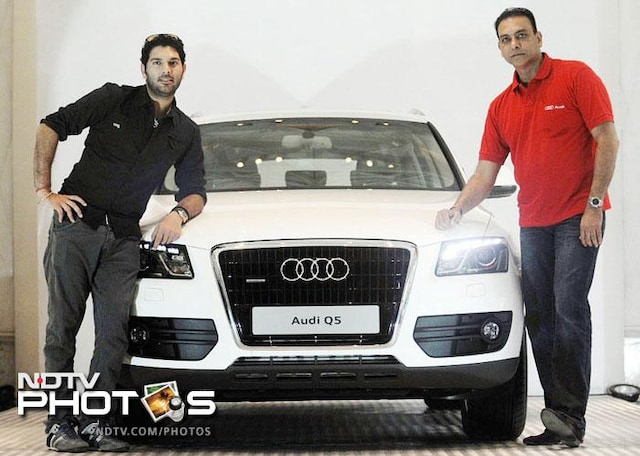 The man of the series at the 2011 World Cup added an Audi Q5 to his collection of cars after the German car maker gifted him one for his stupendous show at the mega event.

Here's how Yuvraj led India to the World Cup win.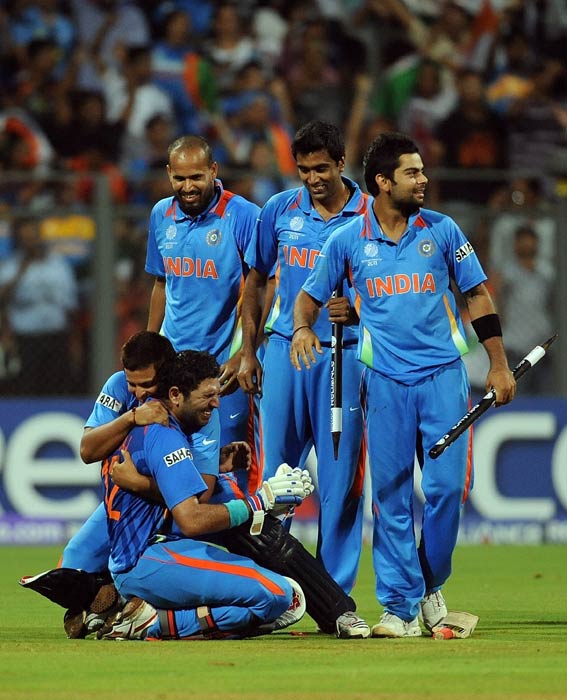 For his extraordinary all-round performance in the World Cup, Yuvraj Singh was named the Man of the Tournament. In nine matches, he scored 362 runs and took 15 wickets. In the final against Sri Lanka, he picked two crucial wickets and scored an unbeaten 21 runs. Soon after India finished as the World Champions, Yuvraj broke into tears. Here we take a look at his performance in this World Cup. (AFP Photo)
Yuvraj Singh came into the World Cup with questions over his fitness and form. The flamboyant left-hander has brilliantly responded to the challenge with an awesome all-round performance. From a back-up trundler, he has now become a regular fifth bowler and that has made him a genuine all-rounder. (AFP Photo)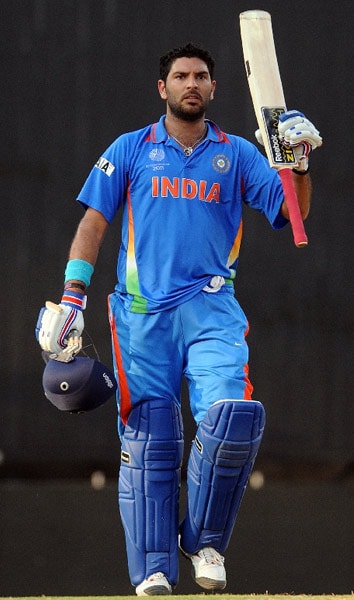 Yuvraj regaining touch with the bat did not come as much a surprise as his coming good with his left-arm spin. He has become such a dependable bowler that captain Mahendra Singh Dhoni has routinely looked up to him for breaking partnerships in the middle overs. With experience, Yuvraj has evolved as a player and he has started showing the 'big-match' temperament that Dhoni effusively talks of in his praise.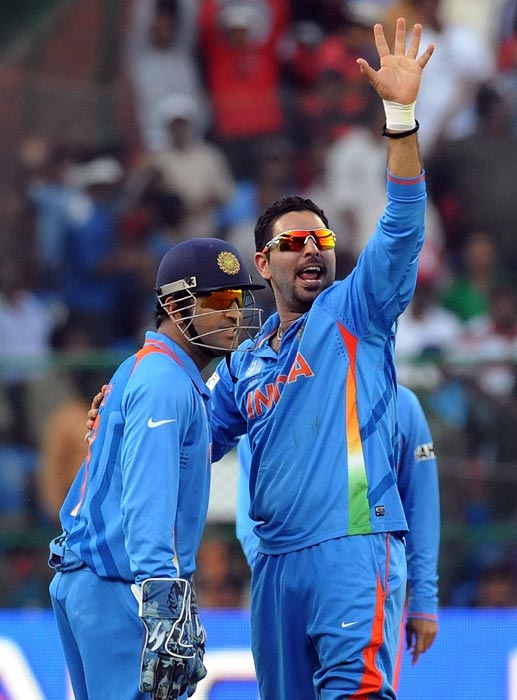 As a batsman Yuvraj looked a matured player in this World Cup. He batted with responsibility, appreciating the situation the team was in. Importantly, he has put a price on his wicket, refusing to throw it away playing fanciful shots. He has also learnt to respect the bowler and waited for an opportunity to get into an attacking mode. He is a real finisher now and the three unbeaten scores in the World Cup amply demonstrate his new found status.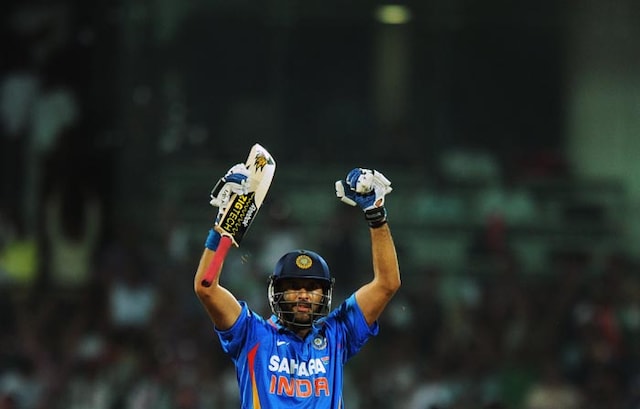 His 58 off 50 balls with nine fours against England was a typical Yuvraj knock. His next two innings against Ireland and the Netherlands were less flamboyant and more productive as he curbed his attacking instinct. (AFP Photo)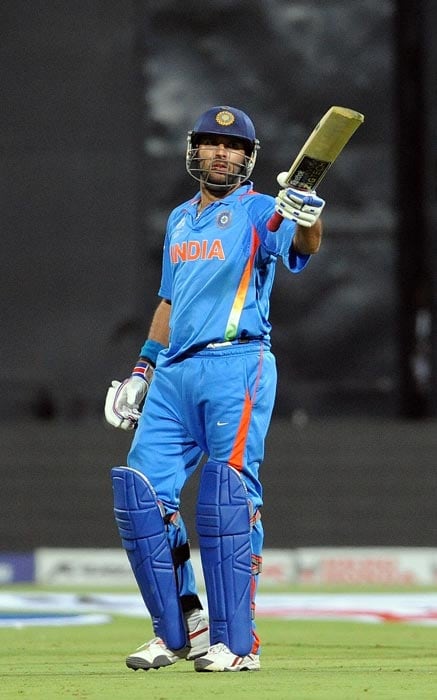 Many would have found his fifty against Ireland slow and 'so-not-Yuvraj', but this flamboyant batsman curbed his aggression to play an anchor's role and take India home. He found gaps, took singles and rotated the strike. When India lost quick wickets of Sachin Tendulkar and Virat Kohli, he combined with skipper MS Dhoni to steady the innings and calm the Indian nerves. During his knock of 50 off 75 balls, he hit only three fours. (Getty Images)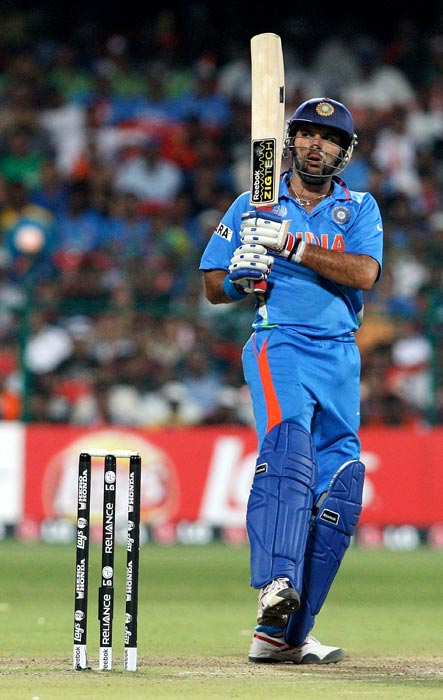 Indian batting again wobbled against the Netherlands. Chasing a small 190-run target, India lost quick wickets after a good start and slipped to 139/5. Yuvraj took his time in the middle and worked the ball into the gaps. He scored an unbeaten 51 off 73 balls with seven fours. (Getty Images)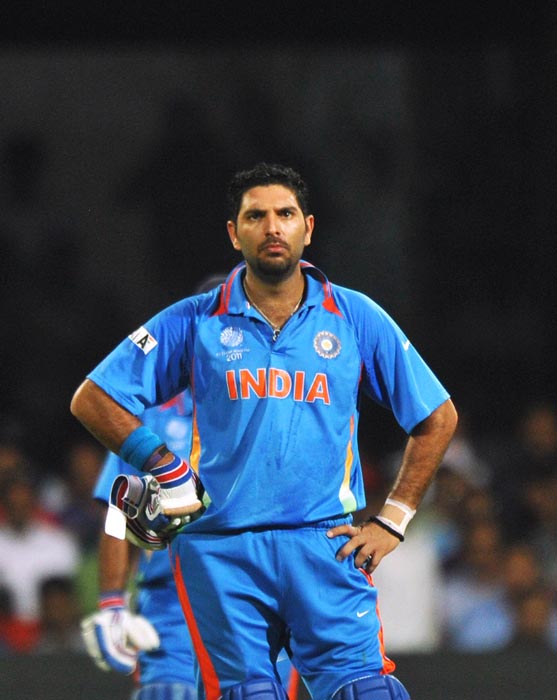 He then came out with a cracker of an innings against the West Indies on a spinning Chennai track, scoring 113 to shore up India's total to 268.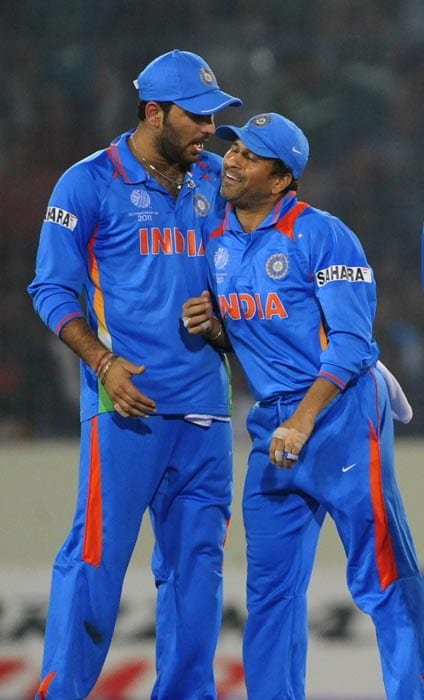 In the quarterfinal against Australia, Yuvraj was again the pivot holding the middle order to chase a challenging 260. He hit an unbeaten 57 and together with Suresh Raina (34) stayed till the end to finish the match.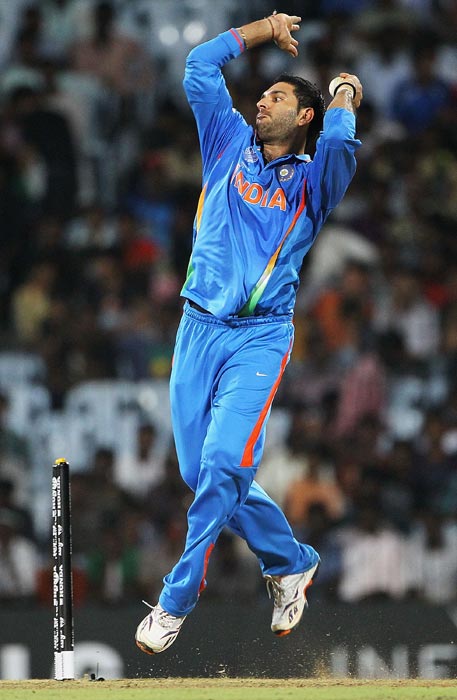 With 15 wickets, Yuvraj is the second highest Indian wicket-taker in the competition, sixth in the leading bowlers list, four spots behind pacer Zaheer Khan, who is the second in the charts with 21 wickets. Zaheer has as many wickets as Shahid Afridi but the Pakistan captain's average of 12.85 was superior to that of the Indian bowling spearhead (18.76). (Getty Images)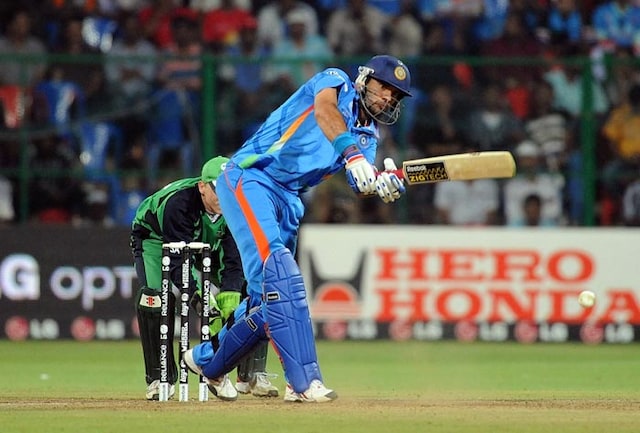 For a middle-order batsman, Yuvraj Singh has done fairly good if not what people expected from him. In 271 ODIs, he has scored 7973 runs at an average of 37.43 with the help of 13 centuries and 48 fifties. (Getty Images)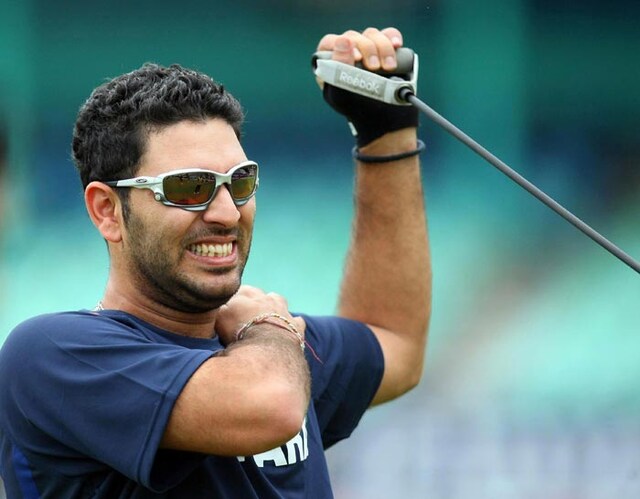 Yuvraj has been economical and bowled with guile. He has taken the pace off the ball and hit the right length. Batsmen have found difficult to cart him.

Nobody realised that Yuvraj will have such an impact with the ball when he took five wickets against Ireland in the league match. But he looked determined to prove that it was not a one-off case. So much so that Dhoni relied on Yuvraj to bowl his full quota of 10 overs against Australia and Pakistan.
He was brilliant with the ball in the knock-out stages and took two wickets each in all the three games. He got the wickets of Asad Shafiq and Younus Khan against Pakistan. He came in under attack against Pakistan when Umar Akmal chanced his arm.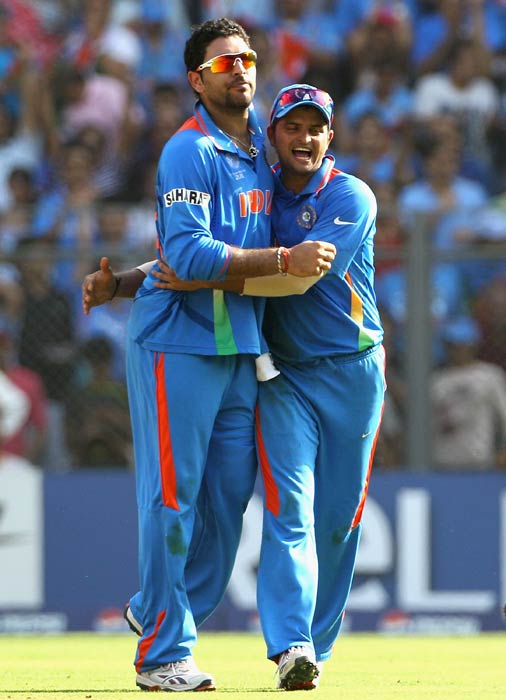 Yuvraj was again at the forefront with the ball in the final against Sri Lanka. He broke the crucial stand of Kumar Sangakkara (48) and Mahela Jayawardene (103 not out) which was threatening to bat India out of the game. He got Sangakkara caught behind and then trapped Thilan Samaraweera lbw.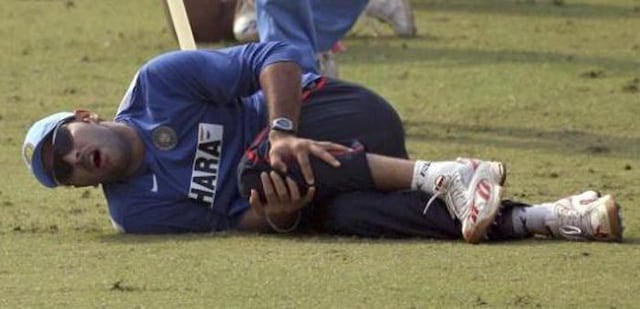 Year 2010 was a forgettable one for Yuvraj. In the past he sustained injuries to his knee, finger, ligament, wrist one after the other. Any sportsperson would have struggled to make a comeback. That he was dropped from the squad only dented his confidence. Yuvraj himself admitted that he mulled retirement after he was axed from the side.