CricketNDTV endeavors to bring to you, what we think are benchmark innings taking into account factors like entertainment, situational vitality and sheer brilliance.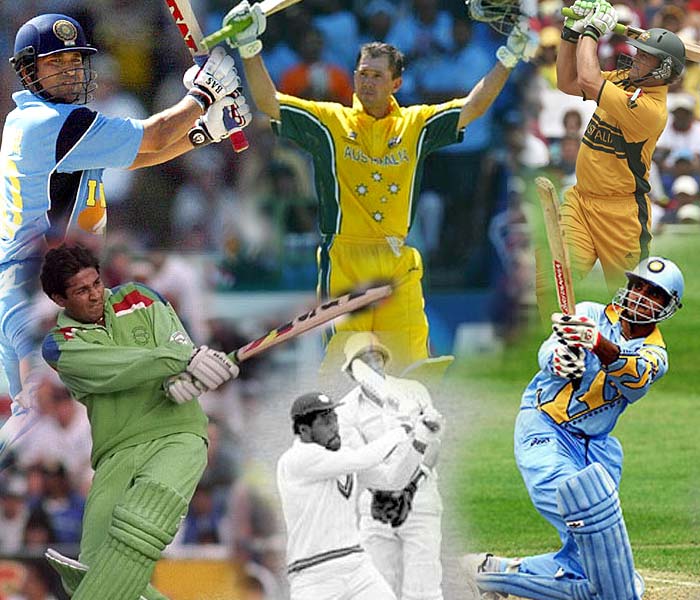 The cricket World Cup has a 36-year long history; divided over 9 events, which have produced greatness in all aspects of the game. The world has witnessed several masterpieces with the bat and to filter down to the ten best knocks ever played during the World Cup is a tough ask.

CricketNDTV endeavors to bring to you, what we think are benchmark innings taking into account factors like entertainment, situational vitality and sheer brilliance.

Efforts which have sculpted history or sometimes changed its course. Here are the top 10 World Cup knocks.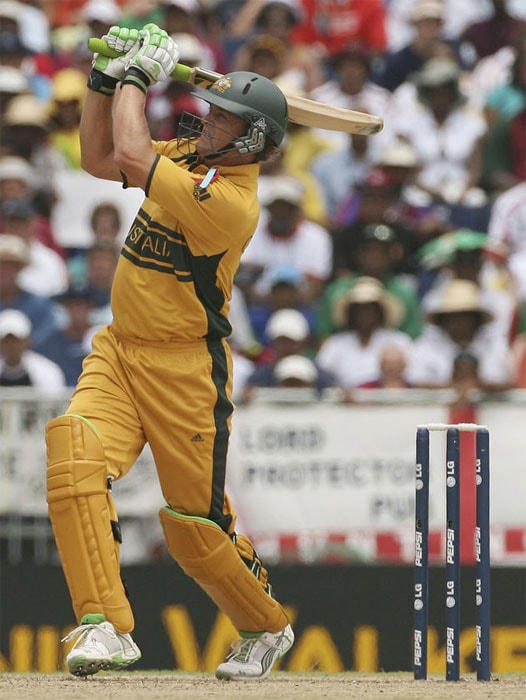 1. Adam Gilchrist (Australia) 149 vs Sri Lanka 2007 World Cup Final

One of the fiercest hitters of the cricket ball ever, Australia thrived on Adam Gilchrist's ability to pulverise bowling attacks upfront.

A well thought out strategy used in two consecutive World Cups, the left-handed opener came out all guns blazing with the single motive of batting the opposition out of the game. Something that he did with elan, hitting 8 sixes and 13 boundaries in his 104-ball knock.

This innings set the tone for Australia's third straight World Cup victory.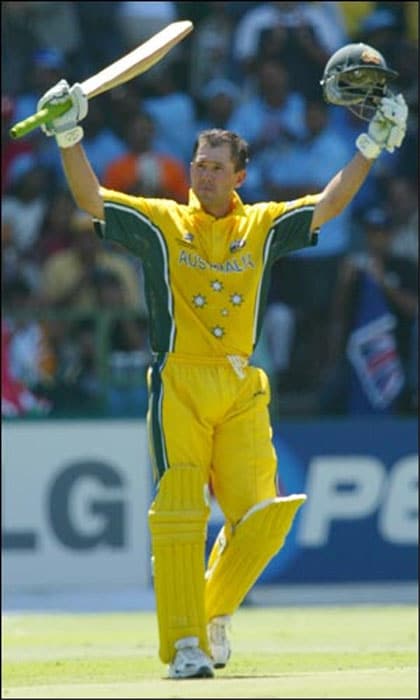 2. Ricky Ponting (Australia) 140* vs India 2003 World Cup Final

Just when entire India started believing that Sourav Ganguly's men might just pull off a miracle, Ricky Ponting played a masterpiece to bludgeon that faith to a premature death.

Punter punished all the Indian bowlers and his array of strokes sent the ball packing to each and every corner of the Wanderers satidium, scoring a fluent unbeaten 140 off 121 balls hitting 8 sixes and 4 boundaries. It took Australia to a score of 359/2 in their 50 overs which India never looked to be able to topple.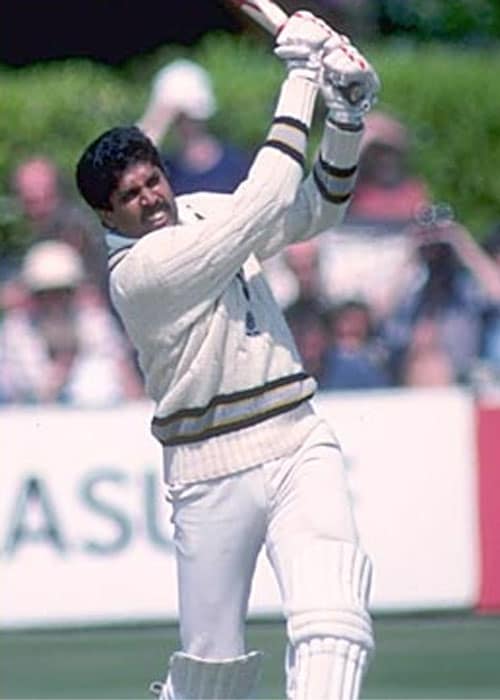 3. Kapil Dev (India) 175* vs Zimbabwe 1983 World Cup

This is one of Indian cricket history's most celebrated knocks. But unfortunately due to a BBC strike, not many managed to catch a glimpse of Kapil Dev's blistering epic.

Walking in with India tottering at 17/5 in a must win match against the minnows Zimbabwe, Kapil Dev started a rearguard which has remained unmatched in World Cup history.

Hitting at will as if he had an appointment at the other end of the world, Kapil forged a then record 126-run 9th wicket partnership with Syed Kirmani to take India to a total of 266 in 60 overs. India eventually won the match by 31 runs.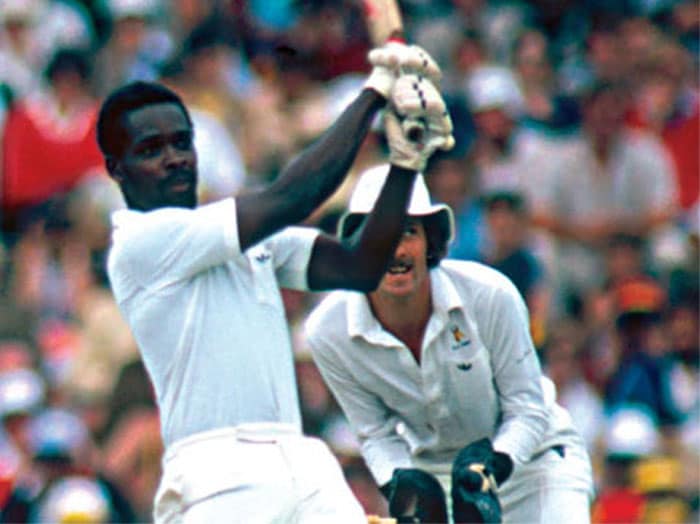 4. Collis King (West Indies) 86 vs England 1979 World Cup Final

The most important knock of King's short international career could not have come on a better stage. With the Windies looking to win their 2nd World Cup title, Collis King took an instant liking to the English attack and hit 86 flawless runs in just 66 balls.

While at crease, he out-batted the legendary Vivian Richards who would go on to score an unbeaten century in the same match.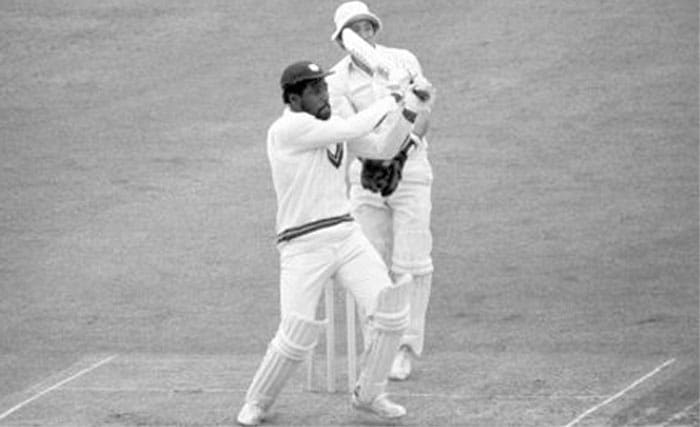 5. Vivian Richards (West Indies) 138* vs England 1979 World Cup Final

International cricket's ultimate destroyer played one of the most understated; yet effective innings of his career in the 1979 World Cup final.

With the West Indies in a spot of bother at 99/4, Viv let youngster Collis King take centrestage and kept playing the second fiddle. Once King got out, he ensured that the defending champions got a big total on the board and ended the innings in style by hitting a six of the last ball and remaining unbeaten on 138.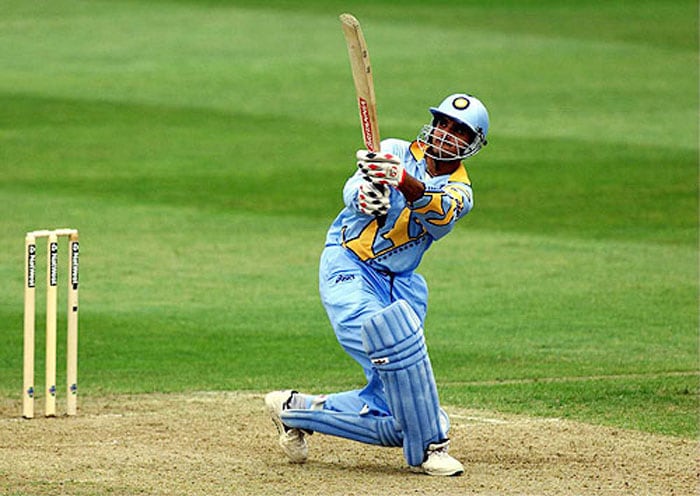 6. Sourav Ganguly (India) 183 vs Sri Lanka 1999 World Cup

India had had an indifferent start to the 1999 World Cup after winning only one of their first three matches when they took on defending champions Sri Lanka in a must-win Group A match.

Batting first, the Indians got off to a bad start losing opener Ramesh. This brought together the two most talented youngsters in the squad together on the crease and they went on to create history. Sourav Ganguly and Rahul Dravid shared a world record 318-run stand, dispatching the Lankan bowlers with great panache and style.

The southpaw was the aggressor and he displayed very little respect towards the likes of Vaas and Muralitharan as he hit them out of the ropes on 7 occasions and went on to hit 17 fours in his mammoth knock.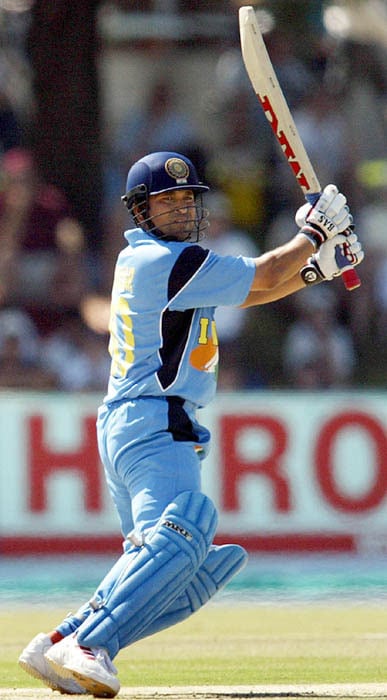 7. Sachin Tendulkar (India) 98 vs Pakistan 2003 World Cup

He has scored 4 World Cup centuries, but 'this' was something special. Batting against an attack that boasted names like Wasim Akram, Waqar Younis and Shoaib Akhtar, Sachin, it seemed, was on a different plane. At a pedestal higher than the lesser mortals.

Cutting, pulling, flicking and driving with the ease of a poet at his imaginative best, Sachin it seemed was making an offering to the Gods of batting. Cramps threw spanner on his good work, but by the time he departed 2 runs short of his century, Pakistan were already knocked out of the contest.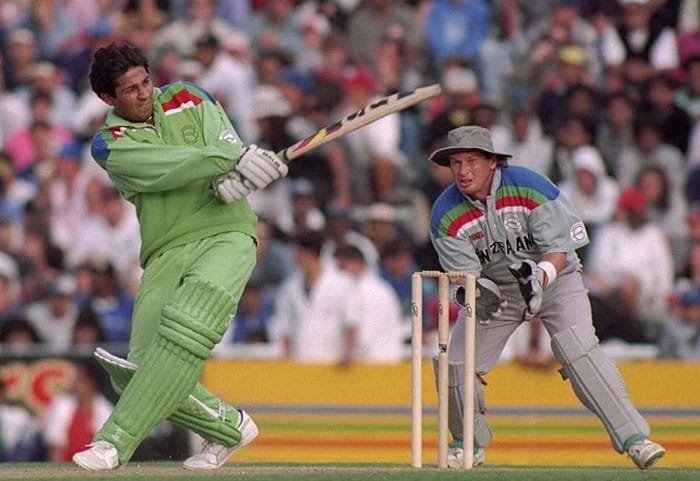 8. Inzamam-ul-Haq (Pakistan) 60 vs New Zealand 1992 World Cup

This was the World Cup that launched an exciting 22-year old on the world scene. Inzamam-ul-Haq was handpicked by Pakistani skipper Imran Khan to play and he responded in great style in the crucial semi-final against co-hosts New Zealand.

Coming in to bat at a time when the team needed quick runs, Inzy blazed away from the first ball and ended up plundering 60 runs in just 37 balls. That knock changed the momentum and the Pakistanis came back from a seemingly losing position to gatecrash into the finals.


9. Clive Lloyd (West Indies) 102 vs Australia 1975 World Cup Final

The first ever World Cup saw an exciting finish with Windies skipper Clive Lloyd playing a gem of a knock in the final against the Gary Gilmour led Australian attack.

The towering left-hander hit 12 boundaries and 2 sixes in his 85-ball knock as he took the fate of the Australians by taking his team to a mammoth total.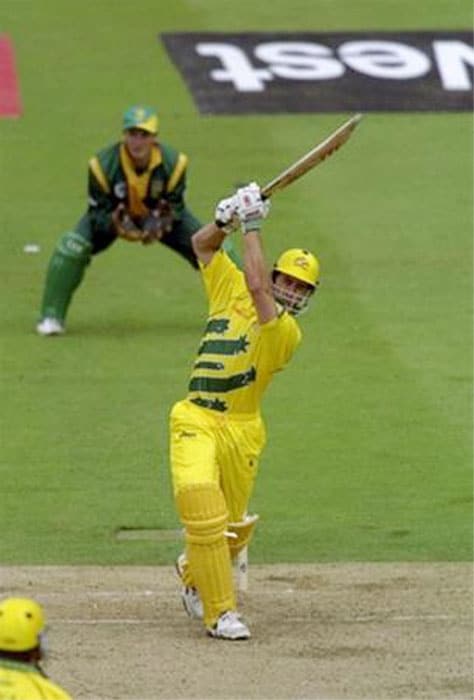 10. Michael Bevan (Australia) 65 vs South Africa 1999 World Cup

Such was his ability to finish games that his team members in the Australian squad would call him 'The Terminator'. Michael Bevan was the ultimate ODI cricketer of the nineties.

There are several heroic episodes in his career where he has bailed his team out from precarious situations. This was another one of those knocks. Coming in to bat with the Australians having their backs to the wall, Bevan first stringed a 90-run stand with Steve Waugh and then showed great guts and gumption to bat with the tail and take Australia to a competitive total. He was the last man out.

A total of 213 which allowed the great Shane Warne to spin a magic web and bamboozle the Proteas in what is a classic World Cup encounter.