Pakistan 2011 World Cup Squad
Pakistan 2011 World Cup Squad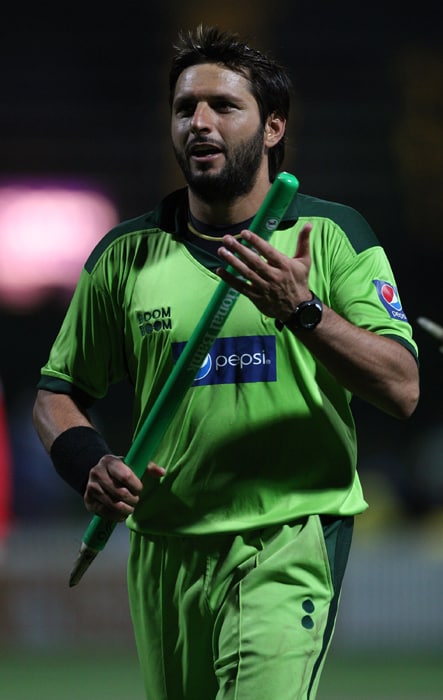 SHAHID AFRIDI (captain)

Age: 30.
Role: Right-hand batsman, right-arm leg spinner
Stats: ODIs 312, Runs 6,583, Highest 124, Average 23.93, Strike-Rate 113.75, Centuries 6, Fifties 31; Catches 101. Wickets 292, Best bowling 6-38, Average 35.42, Economy-Rate 4.64

A hard-hitting and popular batsman, Afridi holds the record for the fastest one-day hundred - made off just 37 balls against Sri Lanka at Nairobi in 1996. He also holds the record of hitting most sixes (288) in one-day cricket. A wicket-taking leg-break bowler, Afridi can win matches single-handedly with his all-round abilities.(Photo: Getty Images)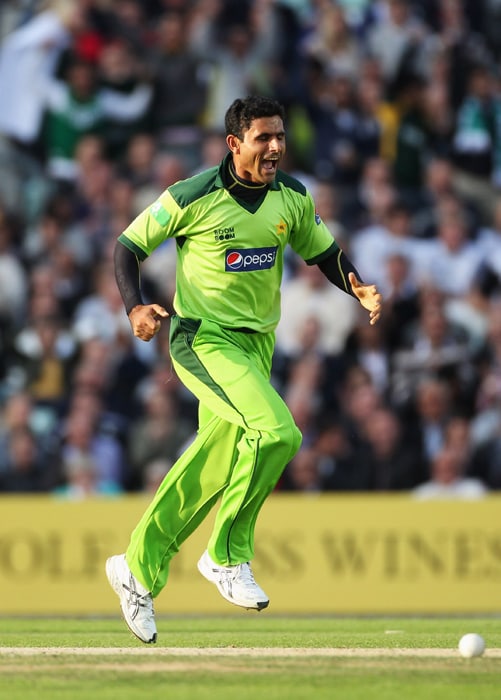 ABDUL RAZZAQ

Age: 31.
Role: Right-hand batsman, right-arm medium-pacer
Stats: ODIs 254, Runs 4,959, Highest 112, Average 30.05, Strike-Rate 81.44, Centuries 3, Fifties 22; Catches 33. Wickets 262, Best bowling 6-35, Average 31.83, Economy-Rate 4.71

Although his bowling is not as effective as it used to be, Razzaq can still play a crucial all-rounder role. He can be a ruthless hitter, a prowess he showed in a 72-ball 109 against South Africa at Abu Dhabi in October last year.(Photo: Getty Images)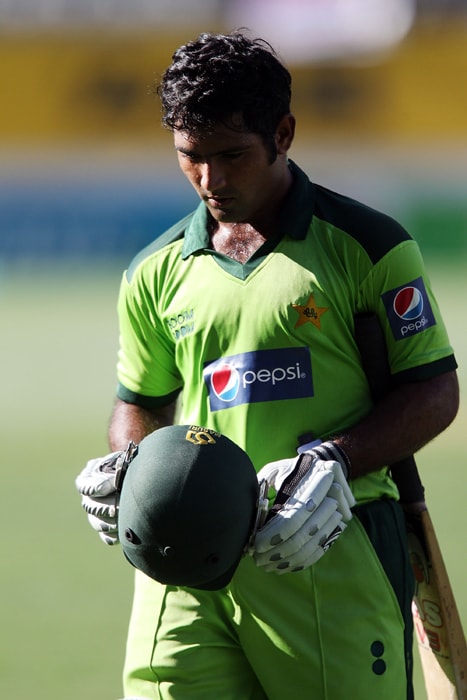 ASAD SHAFIQ

Age: 25.
Role: Right-hand batsman
Stats: ODIs 12, Runs 266, Highest 50, Average 22.16, Fifties 1, Strike-Rate 70.00, Catches 2.

Asad staked claim for a place in the national team on the basis of his 1,200-plus runs in Pakistan's domestic season last year. He has the knack of occupying the crease and gives solidity to the middle-order.(Photo: Getty Images)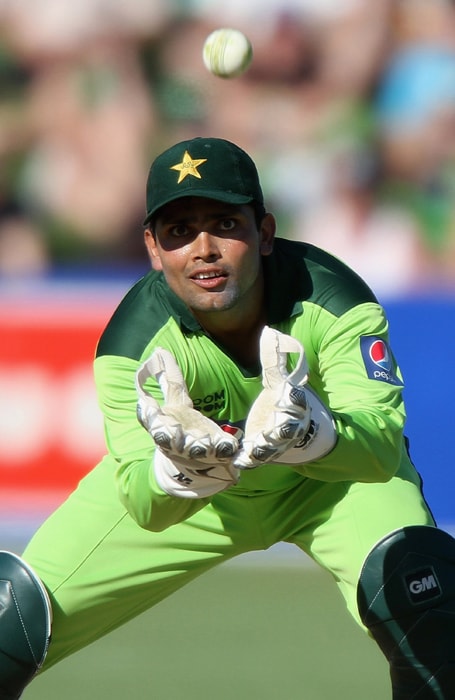 KAMRAN AKMAL

Age: 29.
Role: Right-hand batsman, Wicket-keeper
Stats: ODIs 129, Runs 2,717, Highest 124, Average 27.17, Hundreds 5, Fifties 8, Strike-Rate 85.17; Catches 128, Stumpings 21.

Kamran is a dashing batsman who has achieved success as opener in one-day cricket, giving Pakistan an option to use an extra bowler. His wicket-keeping at times falls short of international standards, causing Pakistan some serious damage.(Photo: Getty Images)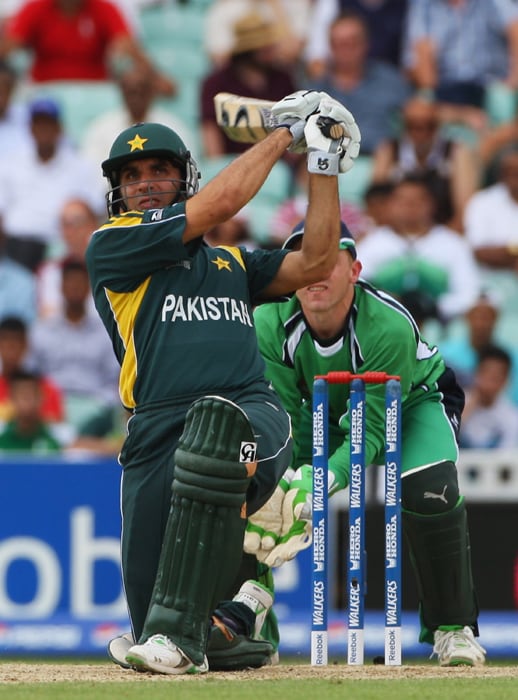 MISBAH-UL-HAQ

Age: 36.
Role: Right-handed batsman
Stats: ODIs57, Highest 93 not out, Average 39.93, Strike-Rate 79.32, Fifties 11; Catches 32.

Misbah-ul-Haq is widely regarded as a Test batsman, but his recent form on the team's tour to New Zealand prompted the selectors to give him a try in the World Cup. Well-built Misbah can clear the field at will and is regarded as one of the sharpest fielders.(Photo: Getty Images)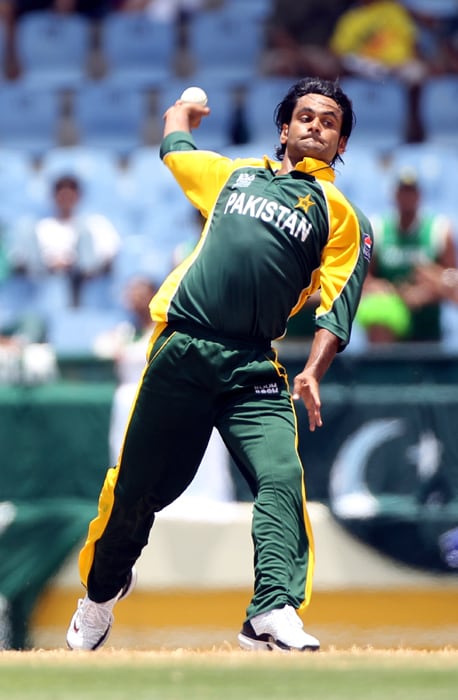 MOHAMMAD HAFEEZ

Age: 30.
Role: Right-hand batsman, Right-arm off-spinner
Stats: ODIs 64, Runs 1,410, Highest 115, Average 22.74, Hundreds 1, Fifties 7, Strike-Rate 63.85, Catches 26, Wickets 49, Best bowling 3-17, Average 35.26, Economy-Rate 4.53.

Hafeez is a useful all-rounder who until last year had not been able to turn his huge potential into notable performances. But the recent New Zealand tour, where he hit his first one-day hundred, may prove he is a worthy all-rounder who can play a lead role in World Cup.(Photo: Getty Images)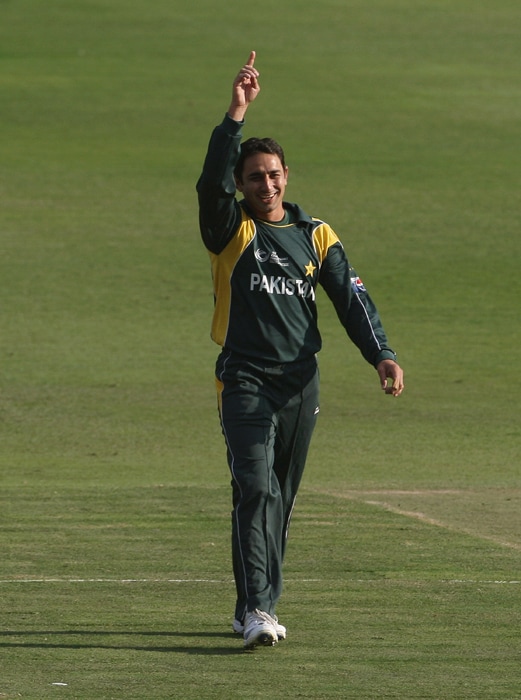 SAEED AJMAL

Age: 33.
Role: Right-hand batsman, Right-arm off-spinner
Stats: ODIs 35, Runs 115, Highest 33, Average 8.21, Strike-Rate 61.49, Catches 6, Wickets 44, Best bowling 4-33, Average 30.52, Economy-Rate 4.43

A late comer to international cricket at 30, Ajmal made his mark in one-day cricket with his penetrative and wicket-taking bowling. He can be very useful on the slow and turning sub-continent pitches.(Photo: Getty Images)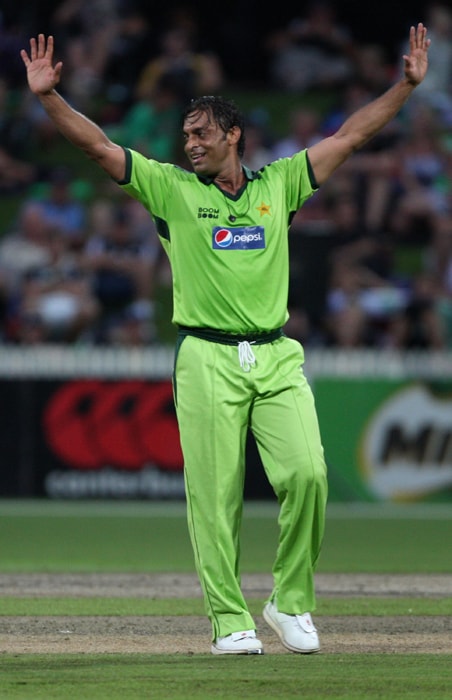 SHOAIB AKHTAR

Age: 35.
Role: Right-hand batsman, Right-arm fast
Stats: ODIs 160, Runs 394, Highest 43, Average 9.16, Strike-Rate 73.50, Catches 20, Wickets 244, Best bowling 6-16, Average 24.78, Economy-Rate 4.76

Akhtar's career has been marred by controversies over his action, fitness levels and indiscipline. He was banned for two years on a failed dope test which was later overturned on appeal in 2006. Wants a last fling at the World Cup.(Photo: Getty Images)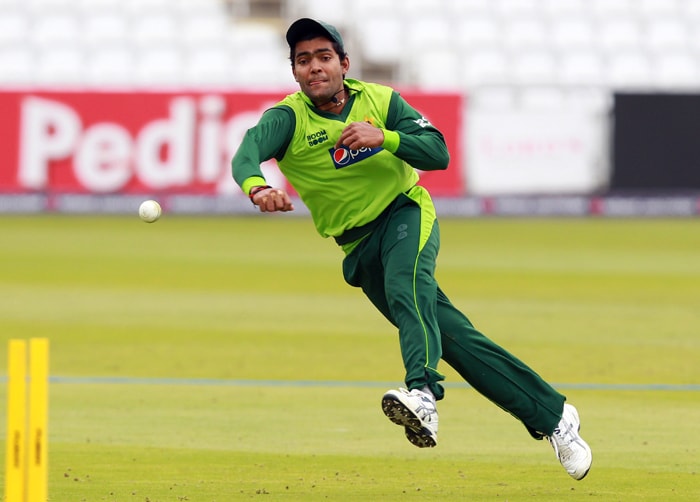 UMAR AKMAL

Age: 20.,
Role: Right-hand batsman
Stats: ODIs 30, Runs 878, Highest 102 not out, Average 33.76, Hundreds 1, Fifties 6, Strike-Rate 84.34, Catches 13

A product of the Under-19 World Cup, Umar heralded his arrival at senior level with a bang by hitting a debut hundred against New Zealand last year. He is dashing and effective and is touted as one of the fastest emerging players at the international level.(Photo: Getty Images)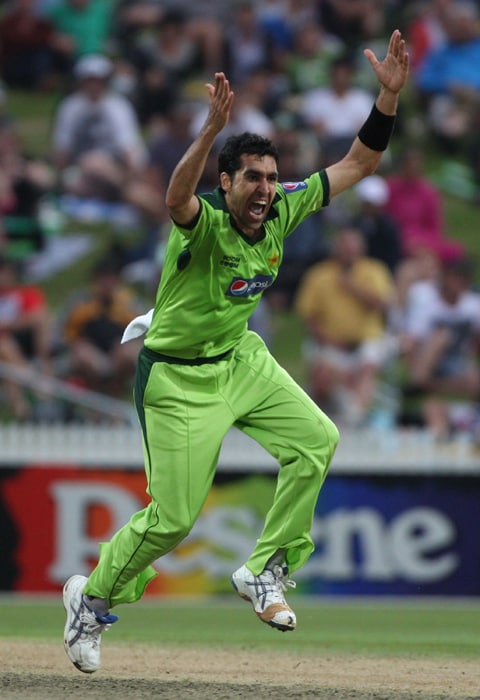 UMAR GUL

Age: 26.
Role: Right-hand batsman, Right-arm fast
Sats: ODIs 80, Runs 246, Highest 33, Average 8.48, Strike-Rate 60.59, Catches 10, Wickets 119, Best bowling 6-42, Average 27.38, Economy-Rate 5.12

Gul is the focus of the Pakistan attack, guiding them to a runners-up spot in the inaugural World Twenty20 in 2007 before helping them to clinch the title in the next edition of the shortest form two years later. Gul is famous for his appreciable swing and lethal yorkers.(Photo: Getty Images)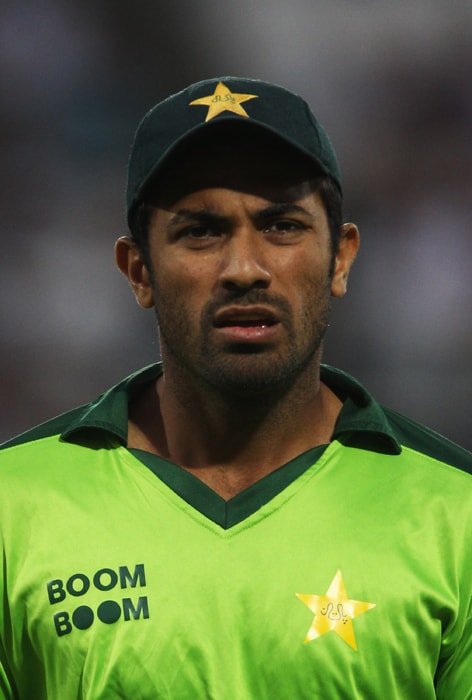 WAHAB RIAZ

Age: 25.
Role: Right-hand batsman, Left-arm fast
Stats: ODIs 13, Runs 55, Highest 21, Average 6.87, Strike-Rate 96.49, Catches 4, Wickets 23, Best bowling 3-22, Average 24.39, Economy-Rate 5.39

Riaz is the latest addition in Pakistan's rich, fast bowling arsenal. He started with a bang, taking five wickets on his debut against England at The Oval. Although questioned in the recent spot-fixing inquiry, Riaz was not charged by either the ICC or by British police.(Photo: Getty Images)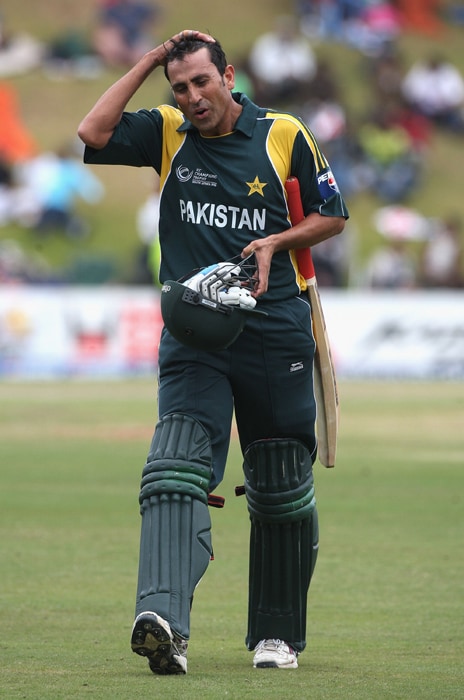 YOUNIS KHAN

Age: 33.
Role: Right-hand batsman, Left-arm fast
Stats: ODIs 213, Runs 6,028, Highest 144, Average 32.23, Strike-Rate 75.04, Hundreds 6, Fifties 39, Catches 112, Wickets 2, Best bowling 1-13, Average 119.50, Economy-Rate 6.07

Younis is one of the most reliable batsmen in Pakistan's line-up. In the absence of Mohammad Yousuf, Pakistan will look to Younis for strength in the middle-order. Younis is equally good in the longer and shorter versions of the game, having a variety of strokes.(Photo; Getty Images)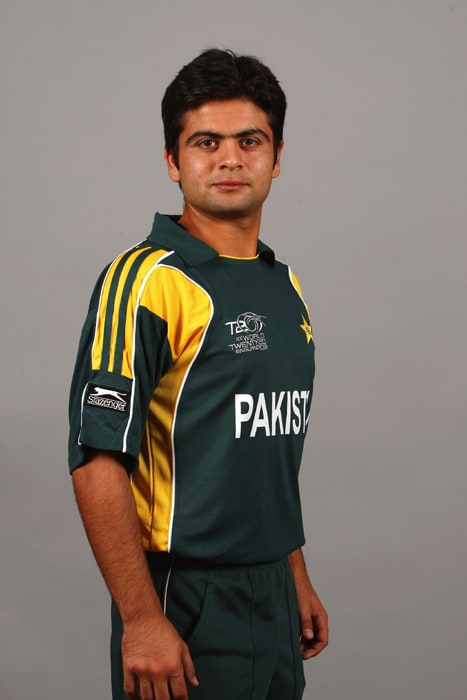 AHMED SHAHZAD

Age: 19.Role: Right-hand batsman, Right-arm medium pacer
Stats: ODIs 9, Runs 294, Highest 115, Average 36.75, Strike-Rate 76.76, Hundreds 1, Catches 2

Shahzad was touted as one of the best talents in Pakistan after he made his mark at Under-19 level, but disciplinary problems kept him away from the national team. He regained his berth after a prolific domestic season this year and now gives Pakistan an option as a hard-hitting opener.(Photo: Getty Images)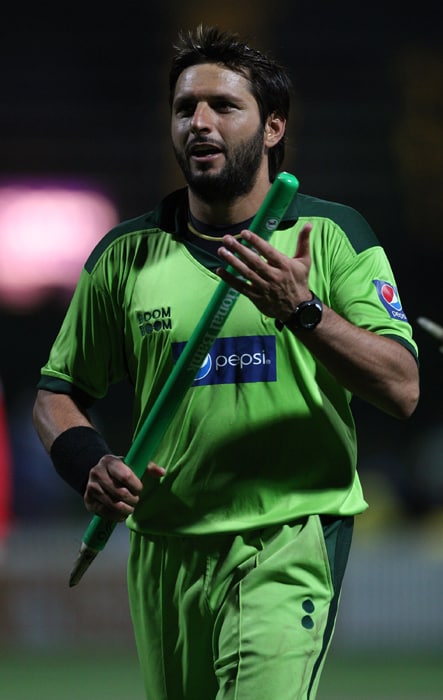 SOHAIL TANVEER

Age: 26.
Role: Left-hand batsman, Left-arm fast
Stats: ODIs 36, Runs 232, Highest 59, Average 15.46, Fifties 1, Strike-Rate 95.08, Catches 9, Wickets 48, Best bowling 5-48, Average 31.50, Economy-Rate 5.19

With his wrong-foot action, Tanveer can be very difficult for batsmen. He made a solid entry into international cricket in 2007 and then finished as the best bowler in the inaugural Indian Premier League the following year.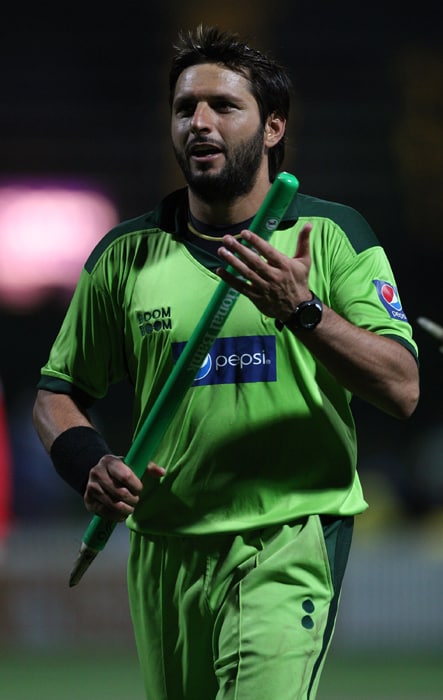 ABDUL REHMAN

Age: 30.
Role: Left-hand batsman, Left-arm spinner
Stats: ODIs 15, Runs 69, Highest 31, Average 7.66, Strike-Rate 48.25, Catches 2, Wickets 12, Best bowling 2-20, Average 46.33, Economy-Rate 4.27

Rehman is an effective slow left-armer who has done well in domestic one-day competition, stopping the flow of runs besides taking wickets. He can also bat usefully in the lower order.