Muralitharan signs off home duty
The Sri Lankan spin wizard signed off on a high by becoming the first bowler to pick up 800 wickets in the history of Test match cricket while playing his last Test match at Galle.
Record-breaking Sri Lankan spinner Muttiah Muralitharan celebrated his last ball in international cricket on home soil with a wicket in the World Cup semi-final that his team won by 5 wickets against New Zealand.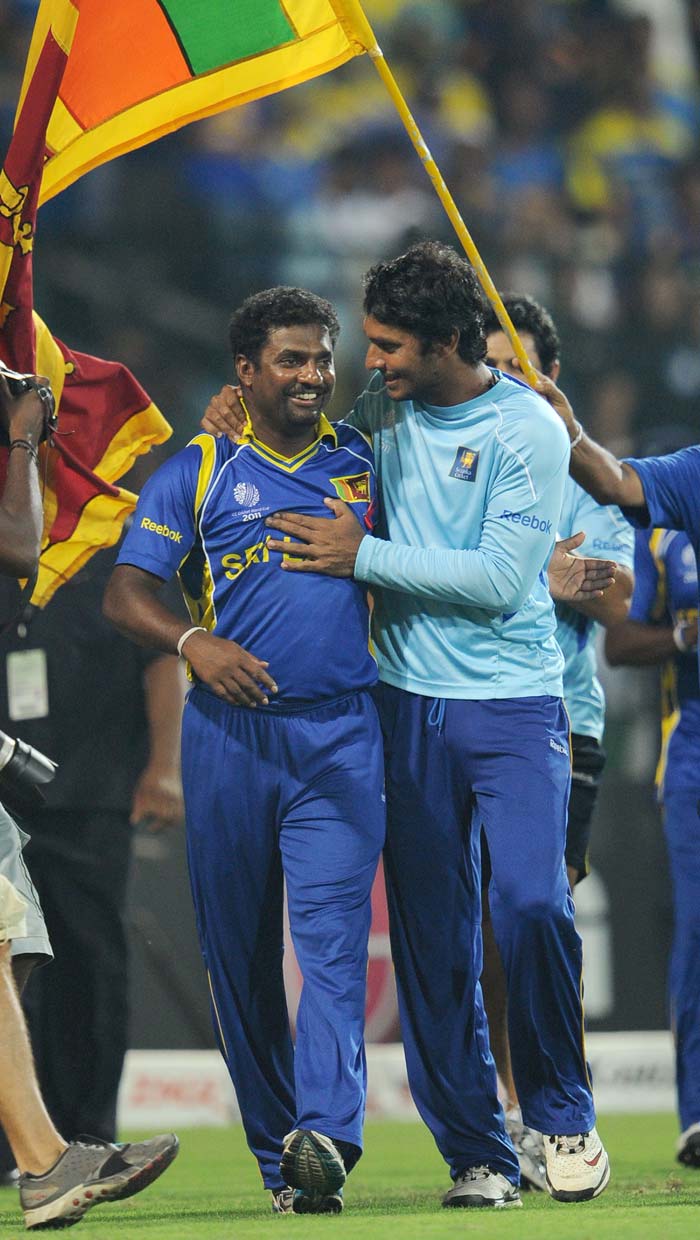 Playing his last match in Colombo, Murali will play his last international match in Mumbai on April 2 where Sri Lanka will play the winner of the semi-final between India and Pakistan.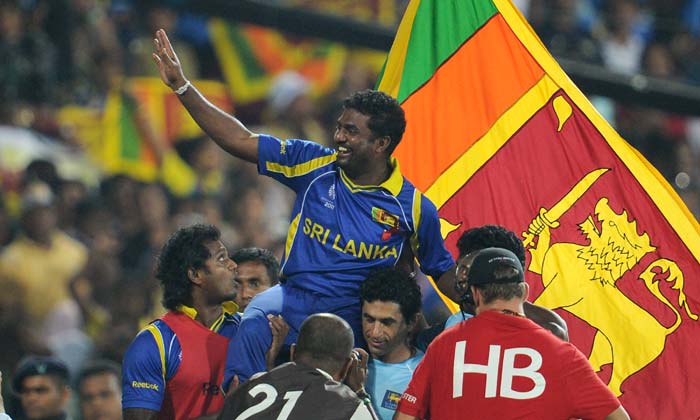 He took his total to 534 wickets in 349 matches to add to his 800 Test wickets -- another world record.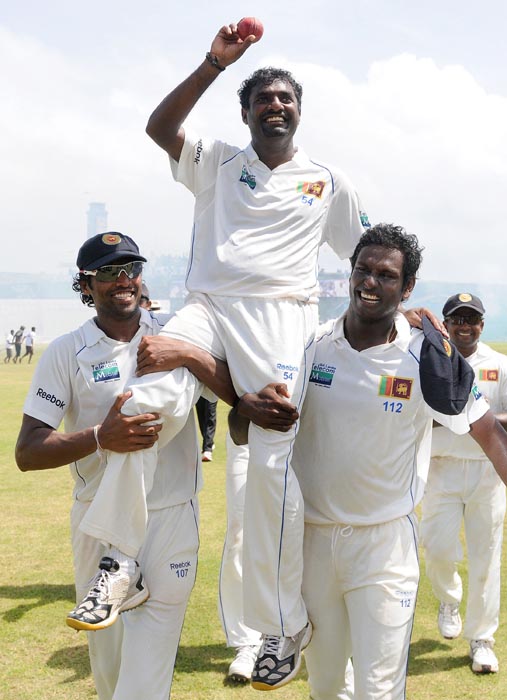 Muttiah had quit Test cricket in July last year. Here he's seen being carried on the shoulders by his teammates in a lap of honour around the pitch after he picked up his record 800th Test wicket in the 1st Test match against India at Galle.

Muralitharan had announced that he would retire from Test cricket after the end the match and needed 8 wickets to reach the tally.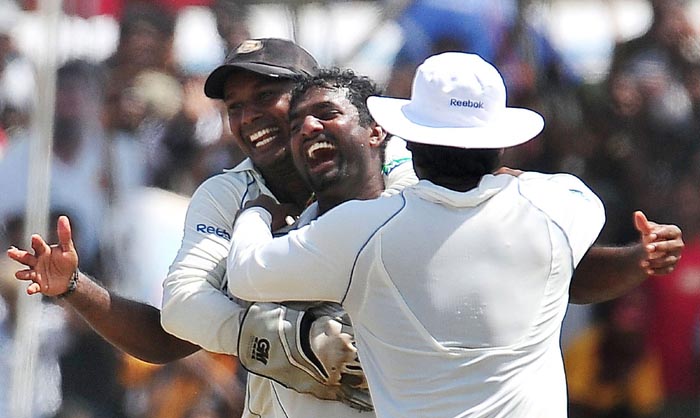 Muttiah Muralitharan picked up the wicket of Pragyan Ojha to become the first bowler to take 800 Test wickets.

Needing 8 wickets in his last Test, the Lankan spin wizard took 5 wickets in the first innings which included the prized scalps of Sachin Tendulkar, Yuvraj Singh and Mahendra Singh Dhoni.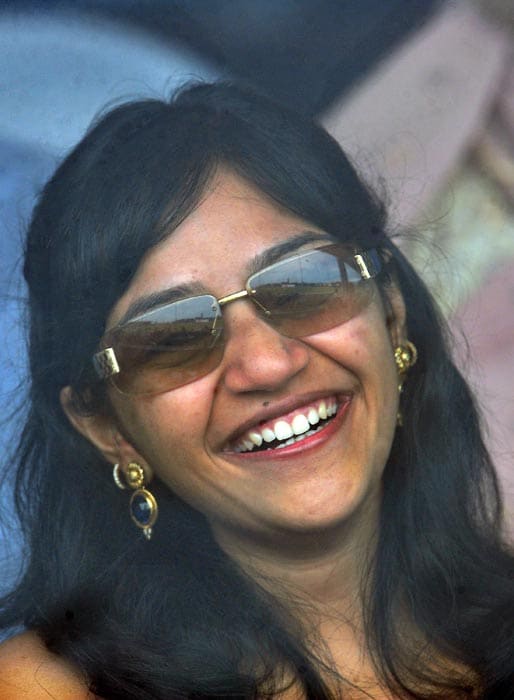 The wife of Sri Lankan cricketer Muttiah Muralitharan Madhimalar was all smiles after the off-spinner picked up his 800th Test wicket.

Muralitharan's entire family was present in the stadium on the momentous occasion.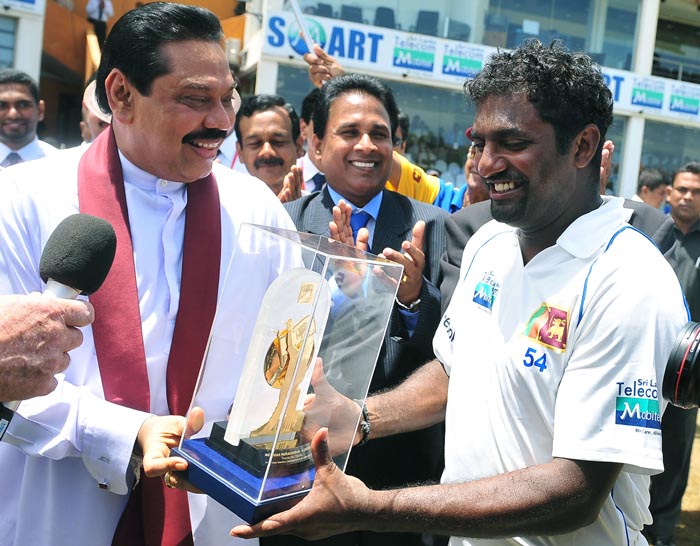 Sri Lankan President Mahinda Rajapaksa presented a memento to cricketer Muttiah Muralitharan during the fifth day of the first Test match between Sri Lanka and India at The Galle International Cricket Stadium in Galle.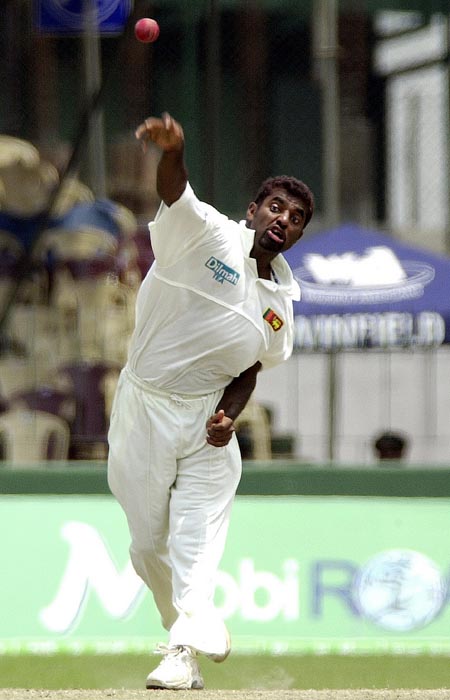 Sri Lankan spin wizard and world's leading wicket-taker, Muttiah Muralitharan finally decided to quit Test cricket at the age of 38 years after the end of the first Test match against India at Galle.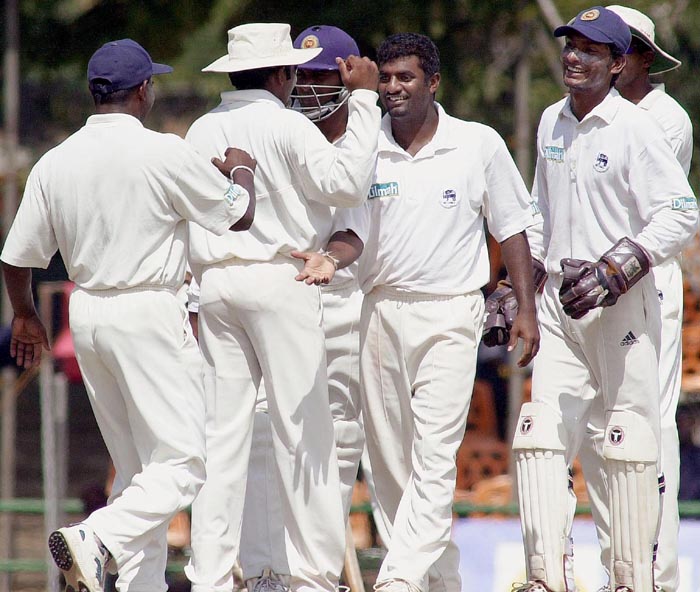 Muttiah Muralitharan is the highest wicket-taker in the five-day format. He has now picked 800 wickets in 133 Tests at an average of 22.74 and is the only man to reach the 800 wickets mark.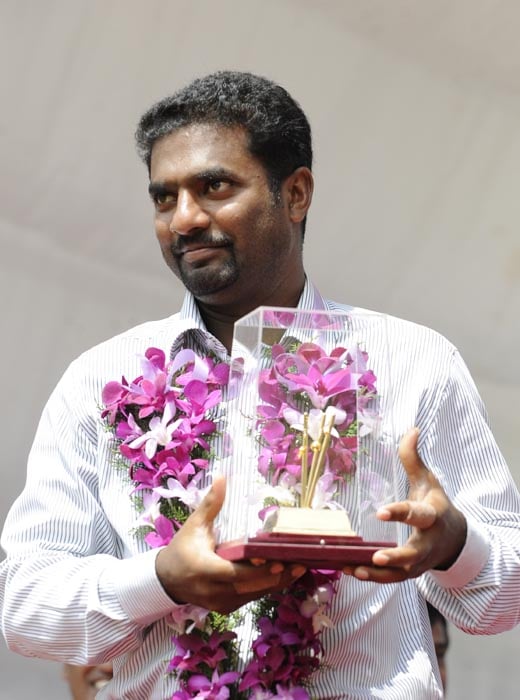 Although Muralitharan had struggled against India in the past picking up only 97 wickets in 21 matches, he came back well in his last Test to pick up 8 wickets in the match.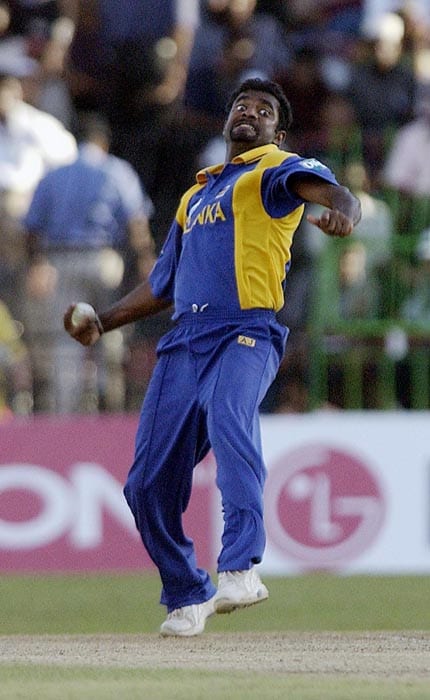 Murali has picked maximum number of wickets against England. He has played 16 Tests against England picking 112 wickets.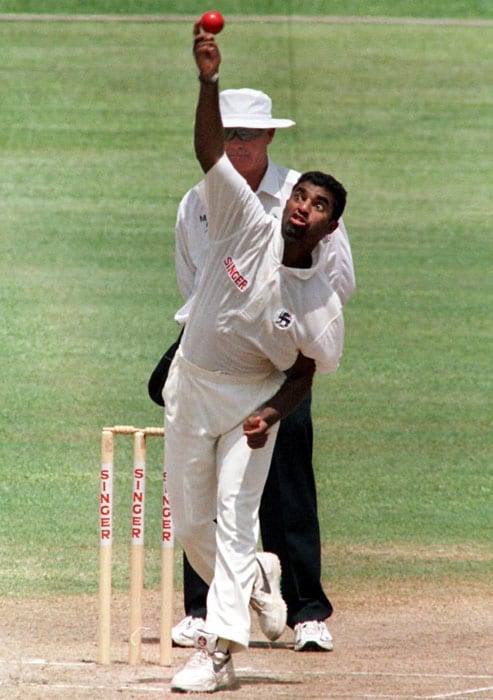 His first victim in Test cricket was Australia's Craig McDermott in August 1992.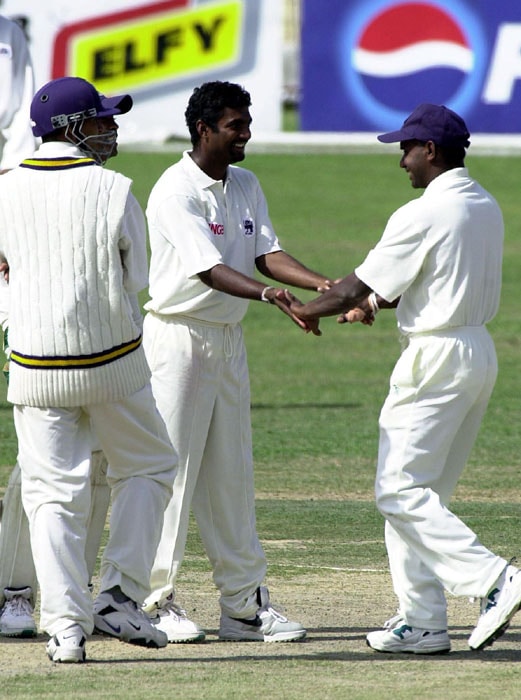 In 1997, Murali became first Sri Lankan bowler to take 100 wickets in Test cricket after he dismissed New Zealand's Stephen Fleming.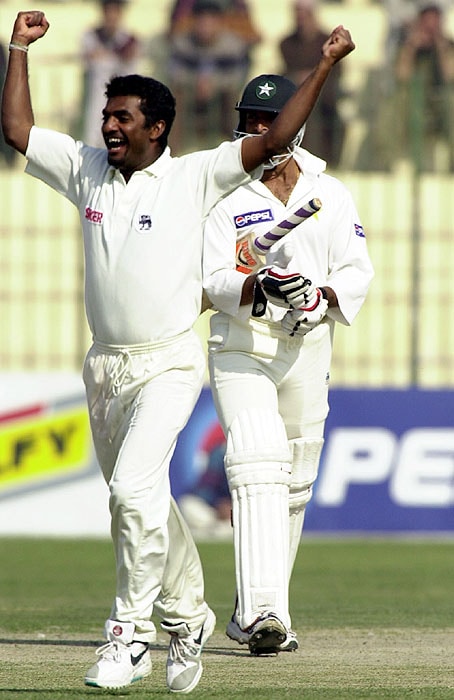 Within 18 months, he completed 200 wickets. In 2000, he became the fastest bowler to complete 400 wickets.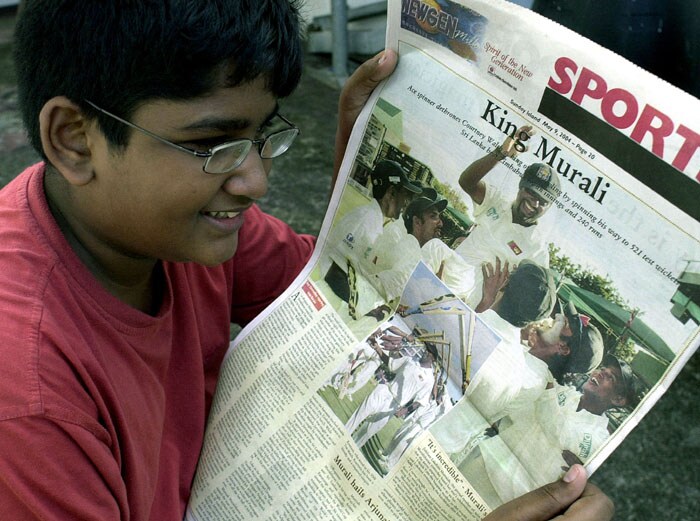 In April 2004, Murali was instructed by the ICC to stop bowling his Doosra, after he was reported by Chris Broad. But that did not deter the champion at all. Within a month he surpassed Courtney Walsh's record of 520 Test wickets.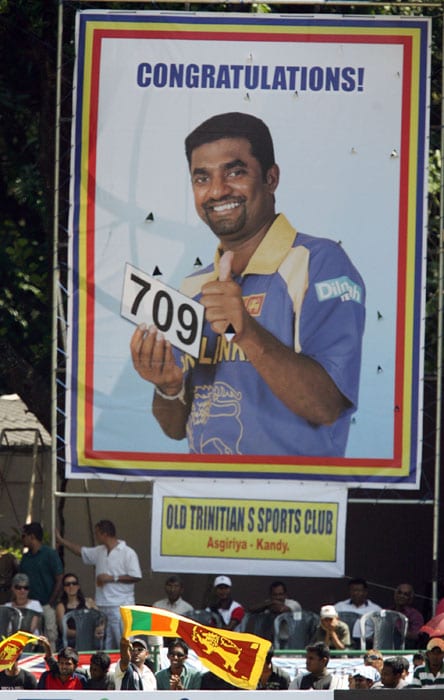 After completing 600 wickets, Murali played just 12 more Tests to count his 700th Test victim in 2007. Same year, he dethroned leg-spin legend Shane Warne to become the highest wicket-taker of all times with 709 wickets.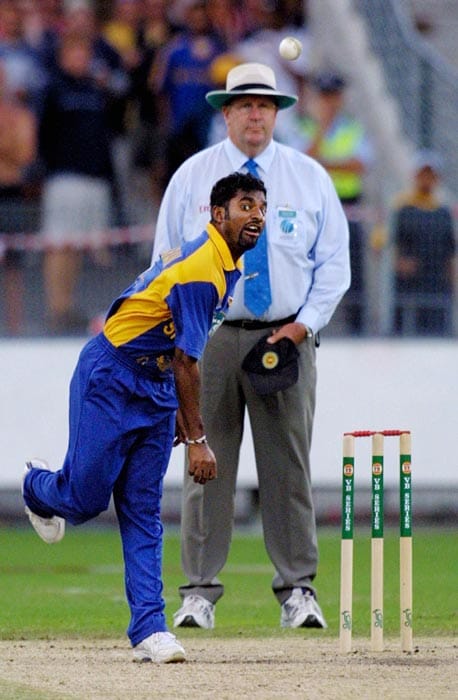 In what was the most distressing moment of his career, Australian umpire Darrell Hair called Muralitharan for throwing or chucking the ball while playing in a Test match in 1995.

The off-spinner, was no-balled seven times in three overs by Hair, who believed the then 23-year old was bending his arm and straightening it in the process of delivery, which amounted to chucking and was an illegal action in cricket.

Muralitharan's action was cleared by the ICC after bio-mechanical analysis at the University of Western Australia and at the University of Hong Kong in 1996. They concluded that his action created the 'optical illusion of throwing'.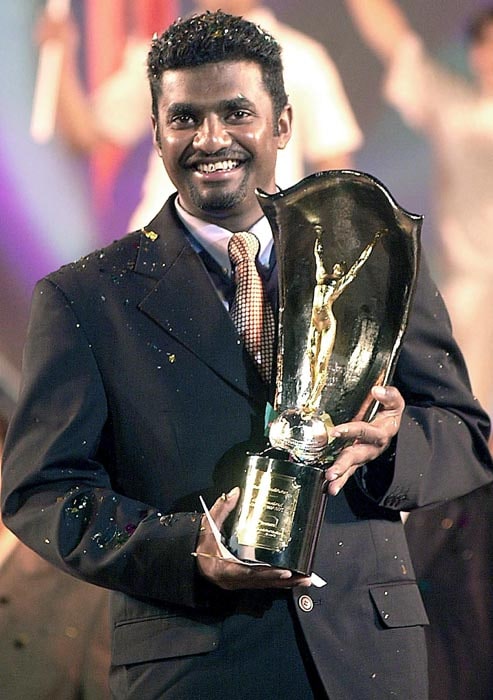 Muratharan has been honoured with several awards over the years. Alongside being the ICC player of year, he has been twice chosen as Wisden's leading cricketer of the year in 2000 and 2006.

Murali has picked 485 wickets in Sri Lanka while 307 away from home. However, his best bowling performance of 16/220 came against England in 1998.

He has so far 66 five-wicket hauls, while 22 10-wicket match hauls.