Here's a look at some of the fans, who brought out their funky side while cheering for the Men In Blue...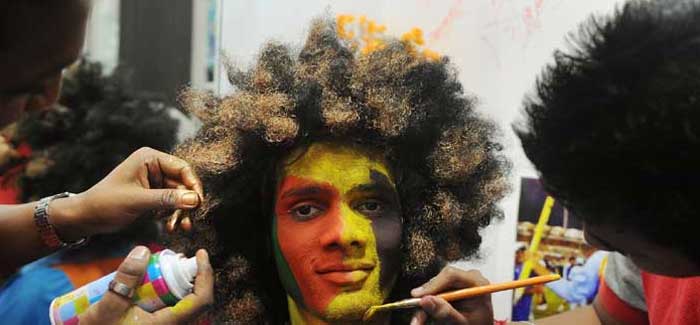 We're ready to take on Sri Lanka!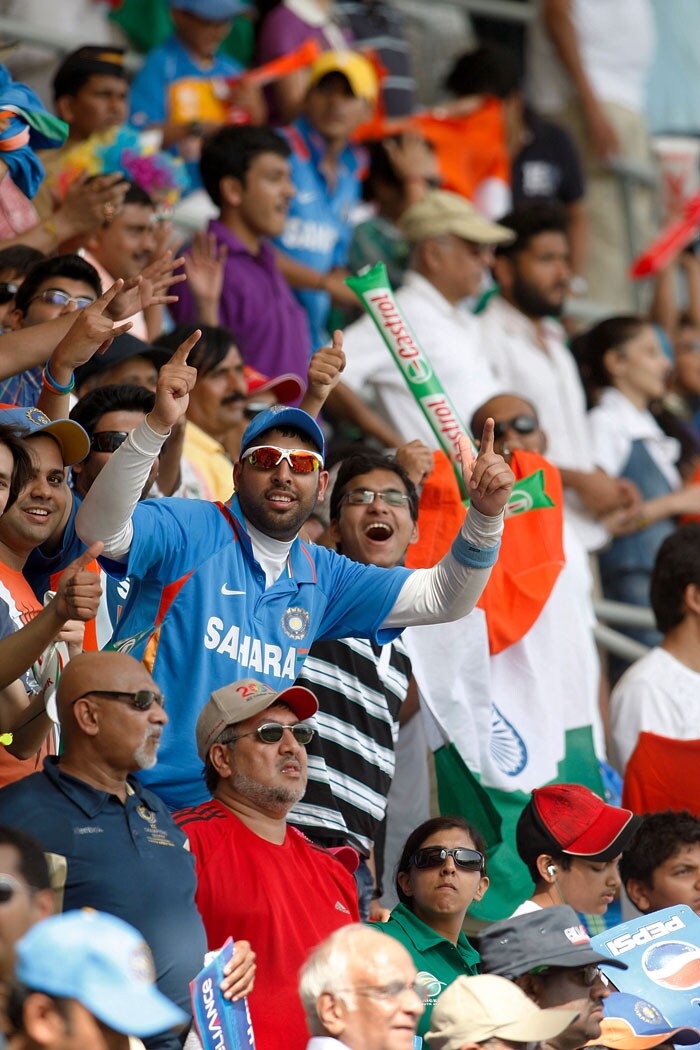 And here craziness is at its zenith: Yuvraj Singh's look alike at the stands. Wow!! (Image Courtesy: Getty Images)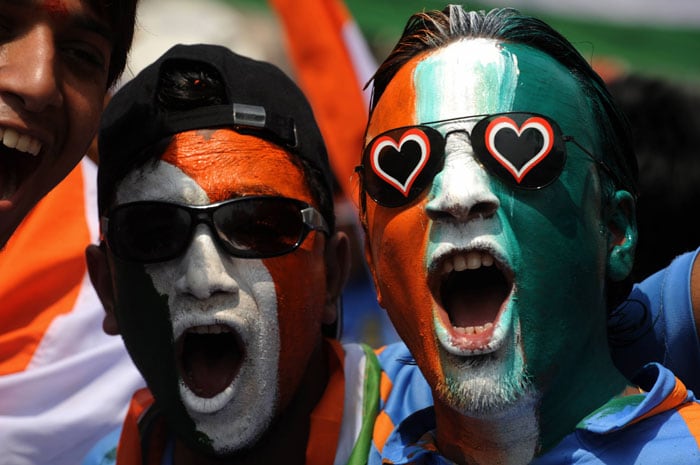 Mixing Bollywood and cricket: A Dabangg fan cheering at the stadium.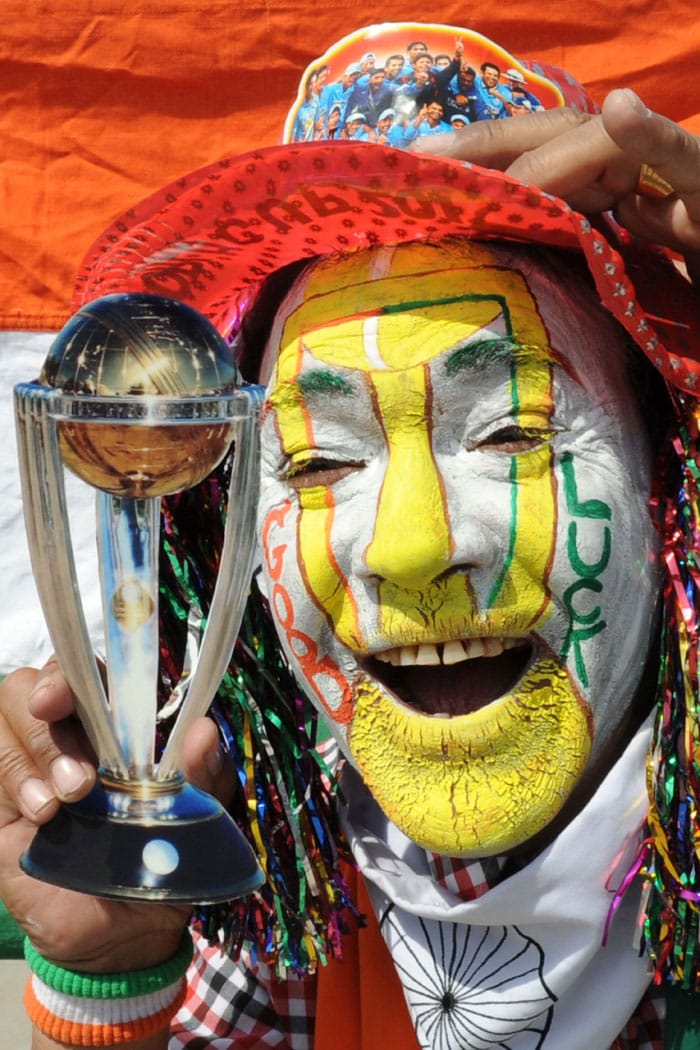 And another crazy fan wishes luck to our men in blue by painting his face and a lot more.. we like!!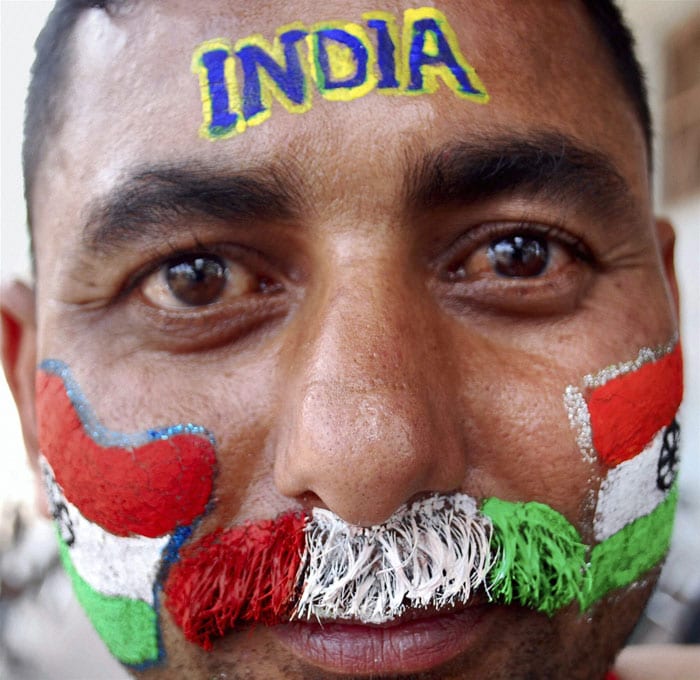 Innovation at his heights, A man paints his moustache with tri-colours.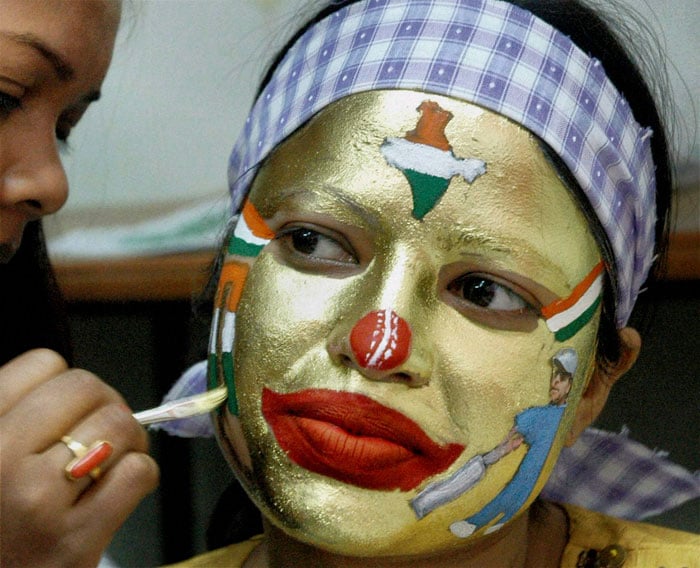 A gold face and everything about cricket happening on it.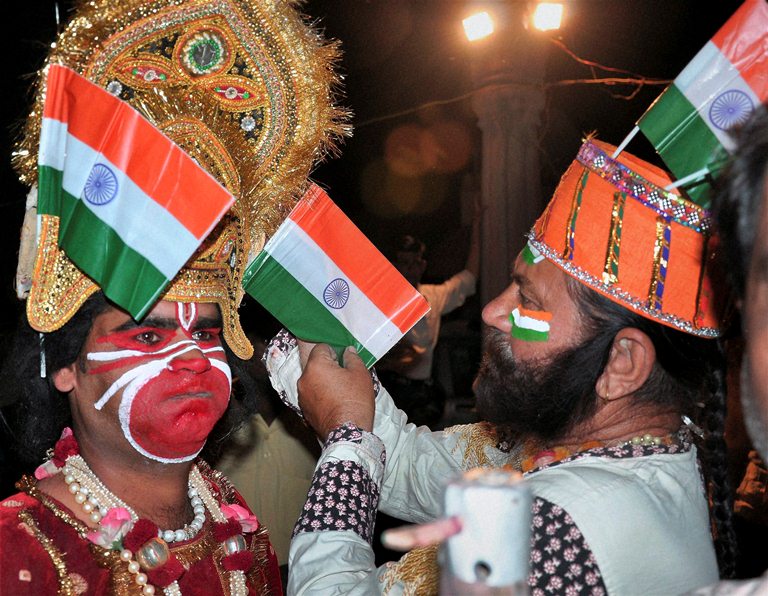 Another Hanuman in the making..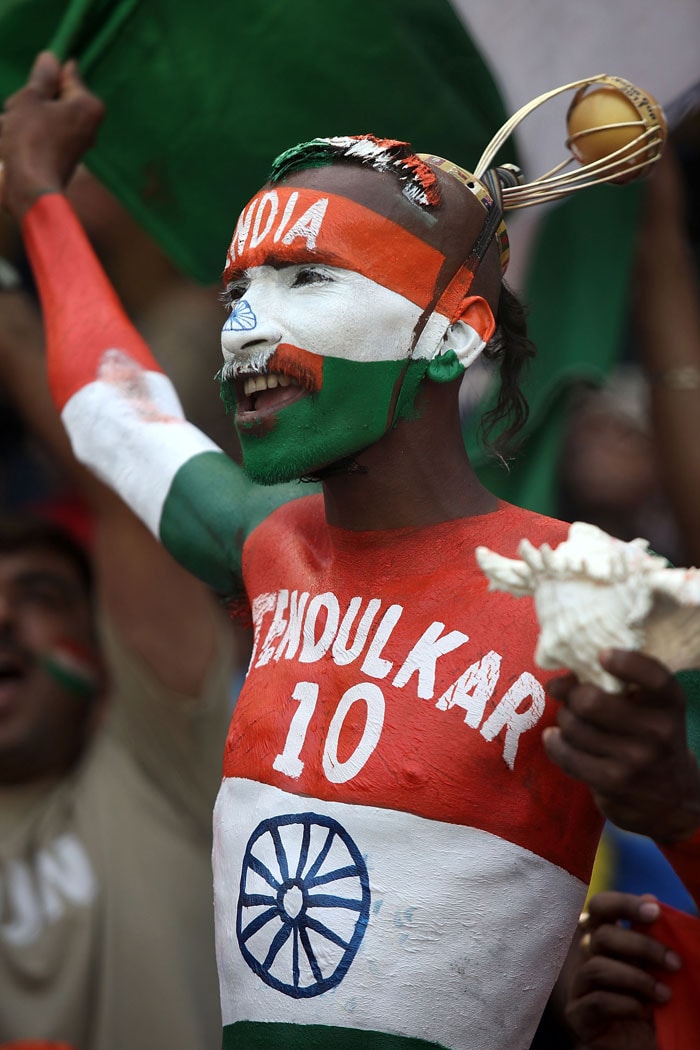 Another die-hard Sachin Tendulkar fan here!! image courtesy: Getty Images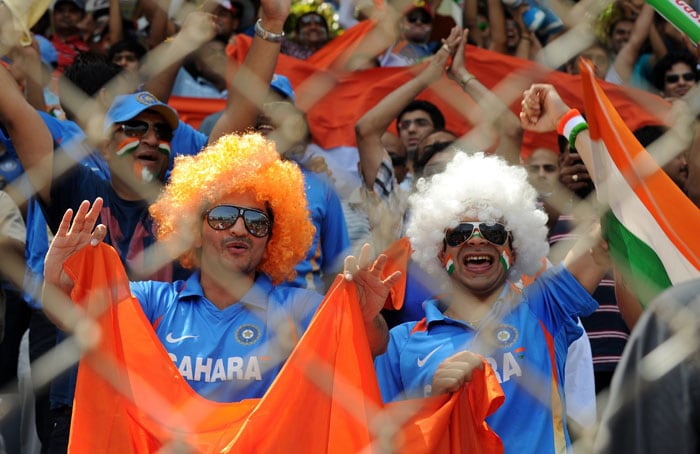 Fans turn on the fun factor in them by wearing tri-coloured wigs.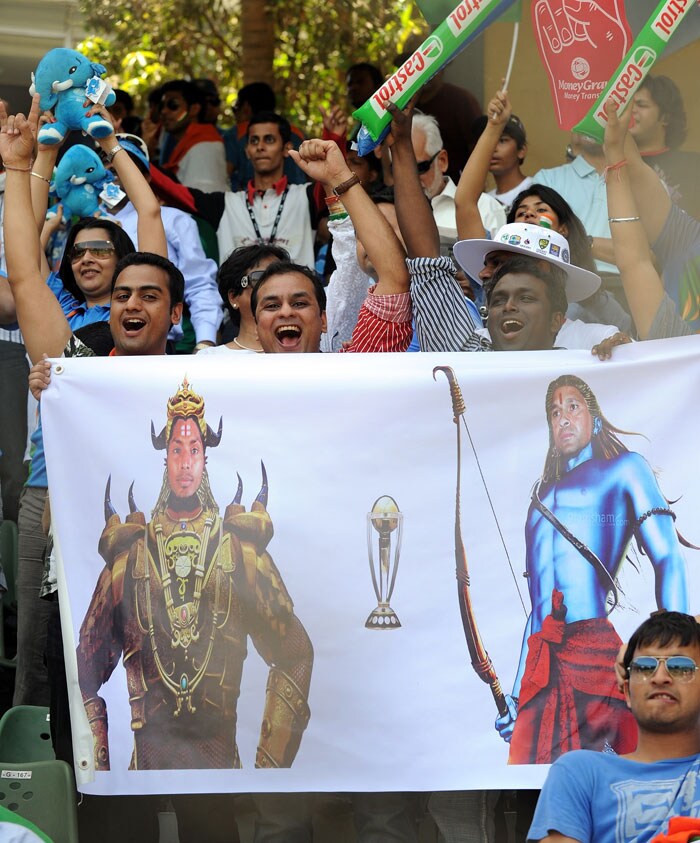 Fans create the Ramayana magic by holding onto a poster which shows Sachin as Lord Rama and Sangakkara as ravaan.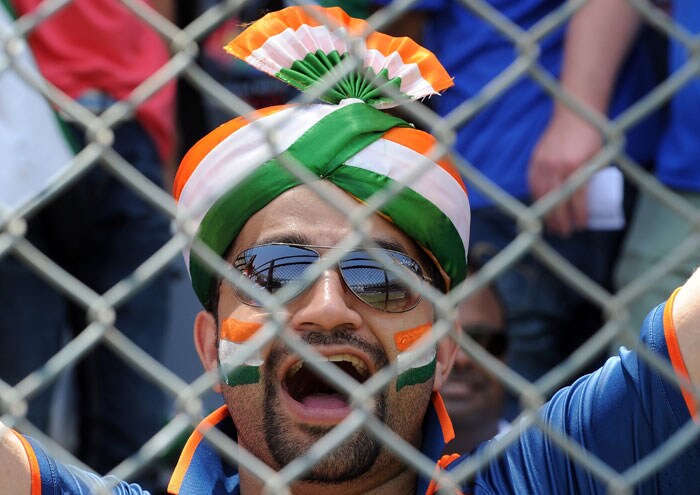 And the tri-colour is now at its highest.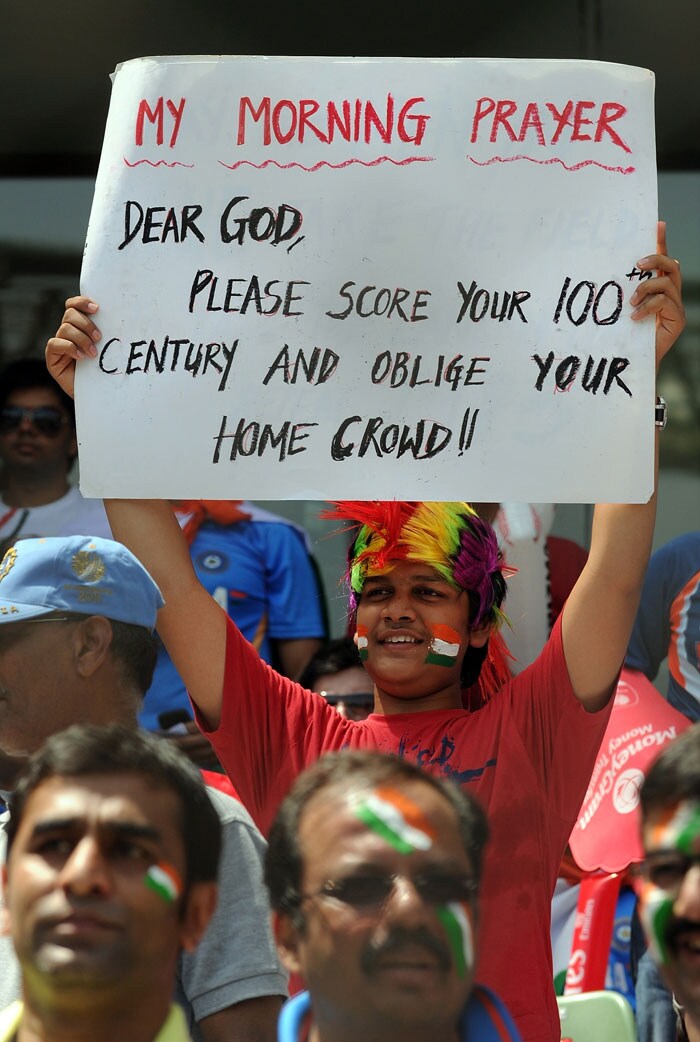 And here's a message for Sachin: The God!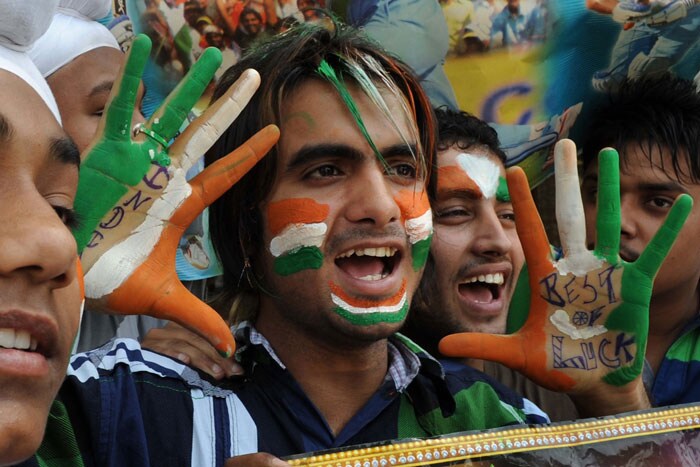 Saffron, white, green - colour me up!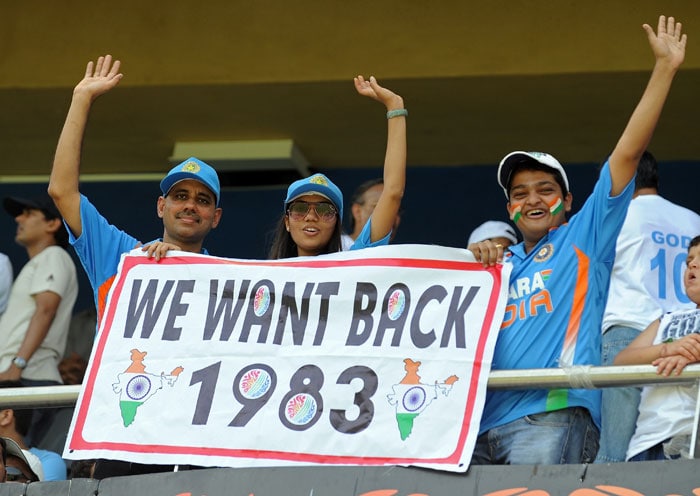 And we surely want history to repeat itself like millions others.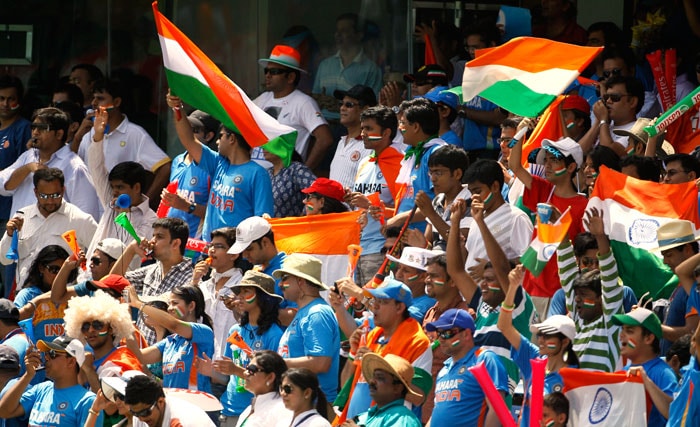 A million fans keep their fingers crossed at the Wankhede Stadium in Mumbai.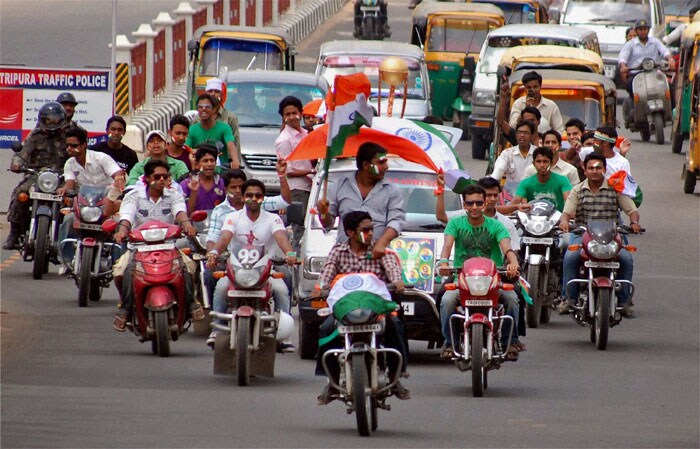 Madness overpowering Agartala, cricket fans take out a motorcycle rally to extend their wishes to the men in blue.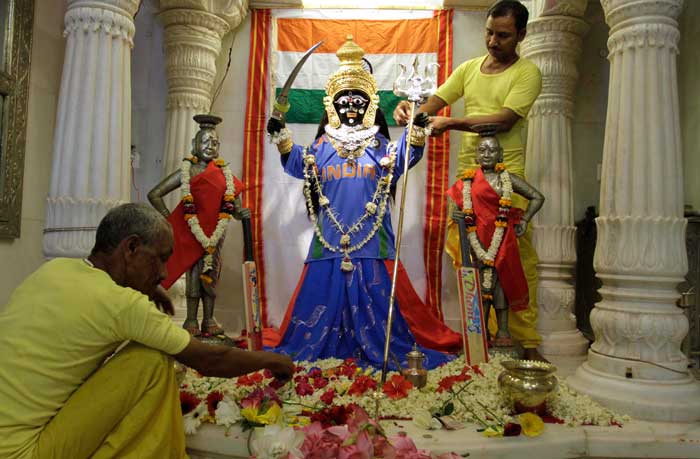 Taking religion to another step, Goddess Bhadrakali is wearing Indian team's jersey!!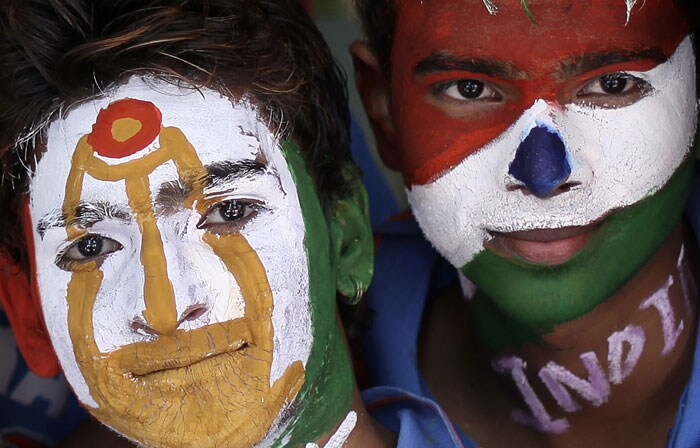 Indian cricket fans have got their faces painted ahead of the ICC World Cup cricket final match between India and Sri Lanka, in Mumbai.