EXCLUSIVE: Pics from inside Mohali stadium
India vs Pakistan semi final: Just moments before the high octane clash of the titans takes place in Mohali, here are some exclusive pictures from inside the stadium.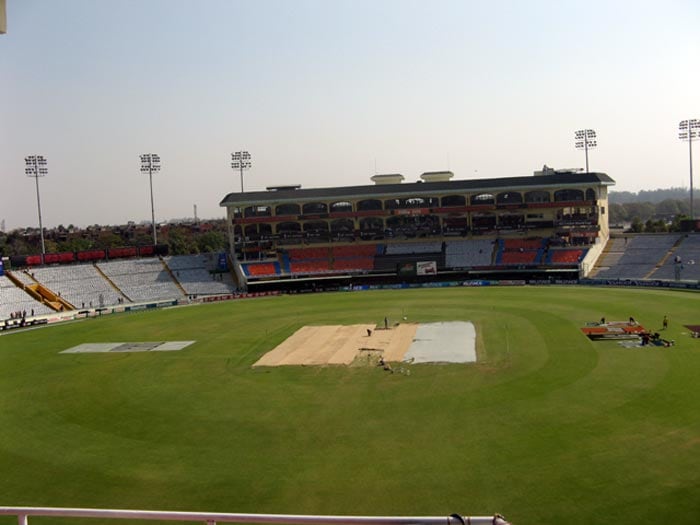 All roads lead to Mohali. And the Punjab Cricket Association (PCA) stadium is filling up for what promises to be an Indo-Pak clash to remember.

NDTV brings you some exclusive pictures sent to us by viewers from inside the Mohali stadium. There are also some pictures shared on Twitter.

Take a look!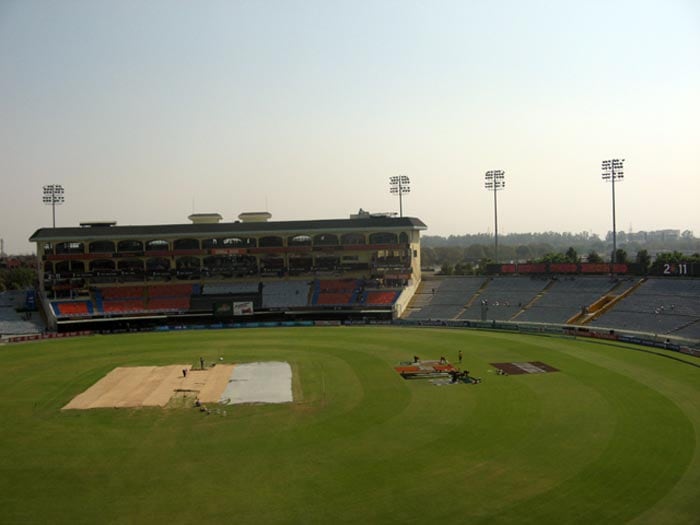 With cricket mania gripping everyone in India alike, the electric atmosphere crackled some more last night after rain began pounding Mohali.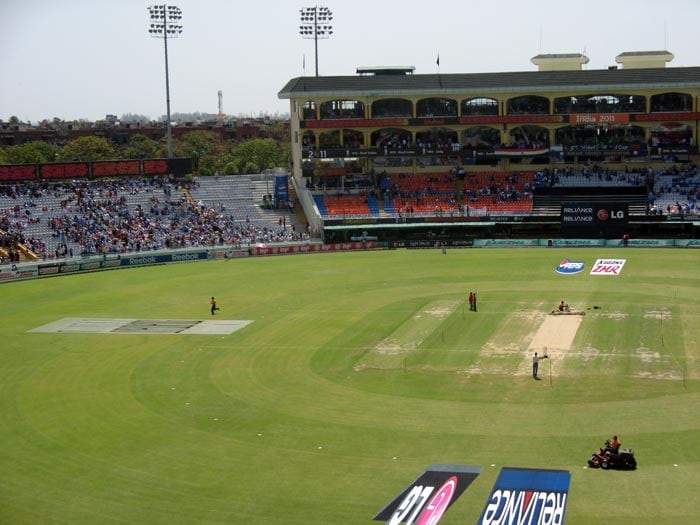 However, no need for fans to get disappointed. The sun is out in full force today.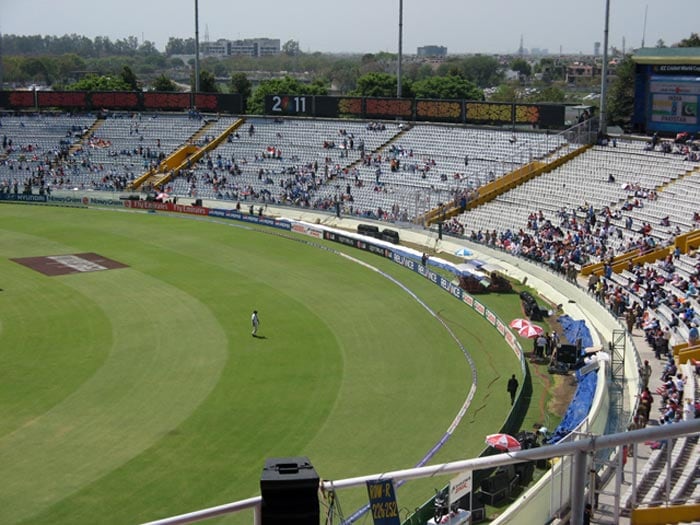 The match is expected to begin on schedule. The weatherman though has said that there is a slight possibility of a light shower in the evening.

However even if the match is called off due to rain -- there is a reserve day (Thursday) when the match can be played.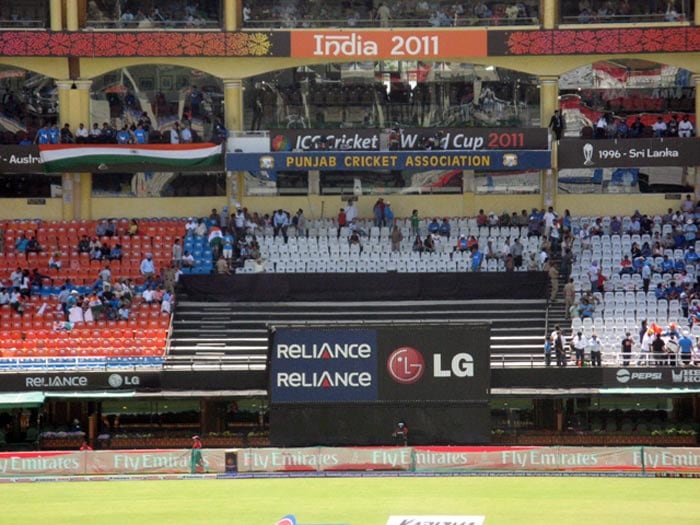 Hundreds of cricket crazy fans could be seen at the gates of the Mohali cricket stadium on Tuesday. And no, they did not come to cheer their respective teams do net practice. All they wanted was one ticket to watch the semi-final.

Ticket prices soared as fans tried to pull all strings to watch the much-hyped match.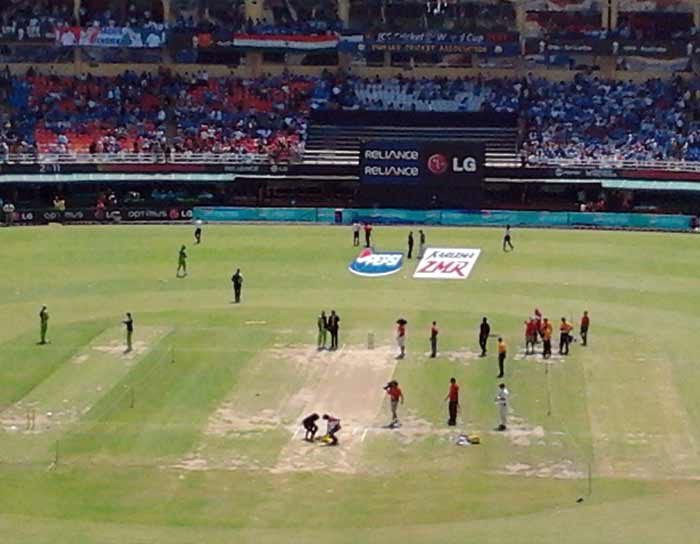 Indian and Pakistani cricketers practice in the ground moments before the high octane clash between the arch rivals.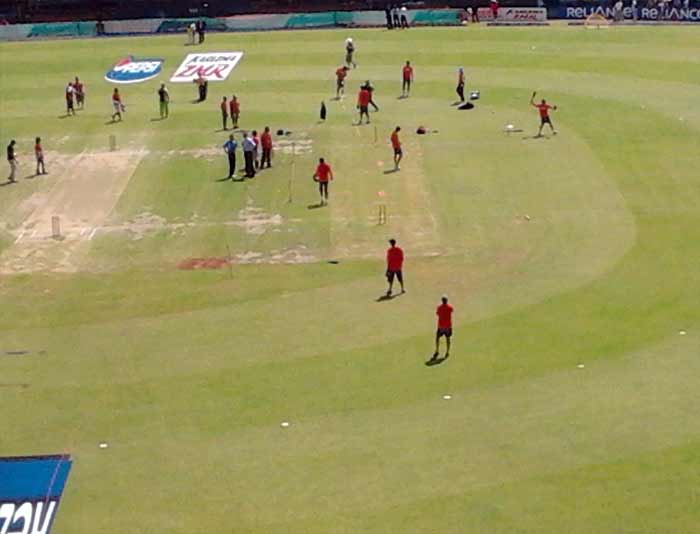 Team members practice inside the stadium before the beginning of the second semi final of World Cup 2011.
Anxious fans inside the PCA stadium.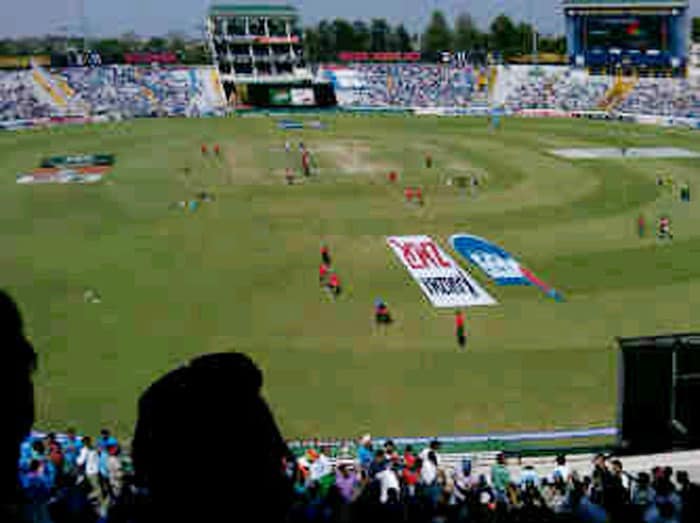 Madhur Bhandarkar posted a pic of the stadium on Twitter - "Here is the first pic of Mohali amidst the euphoria of cricket... Jai Hind"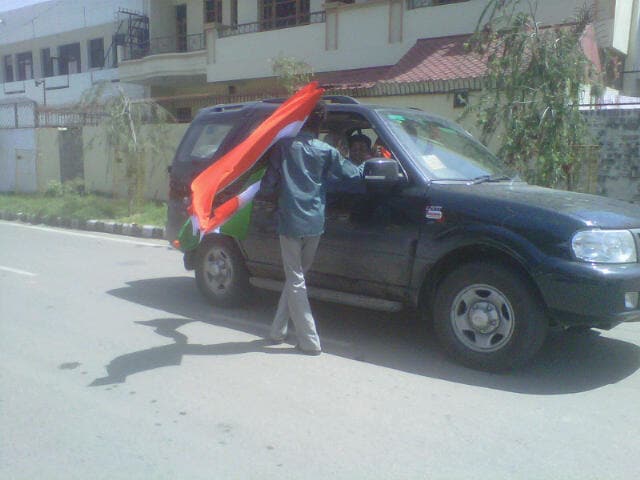 Smart enterpreneurs in Mohali selling flags by the hundreds. (Pic courtesy Vikram Chandra)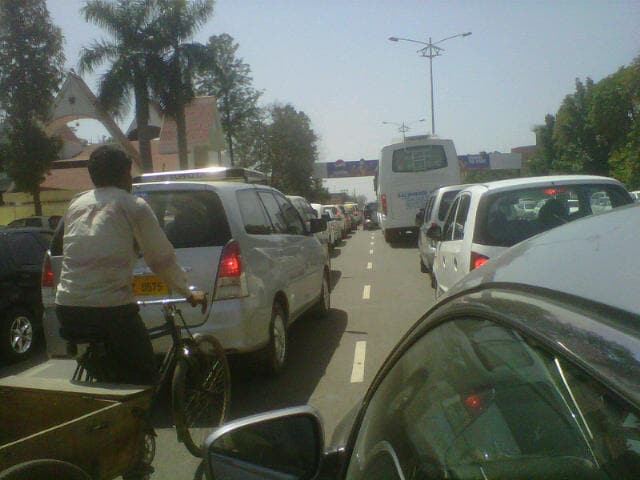 All roads lead to the Mohali stadium. But when will one ever get there?? Ah, that's another question. (Pic courtesy Vikram Chandra)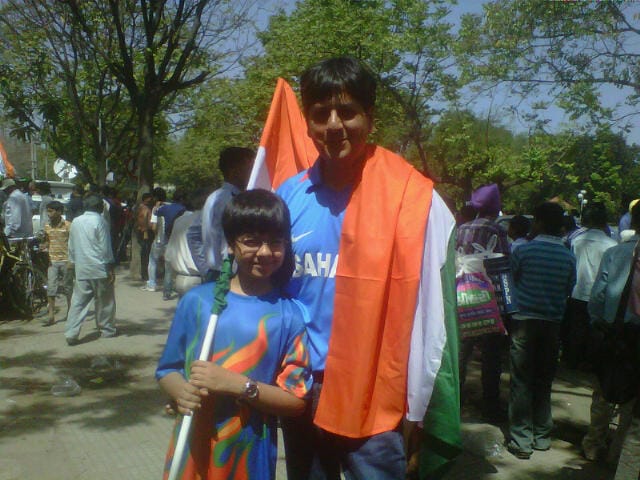 All set to go! C'mon India!! (Pic courtesy Vikram Chandra)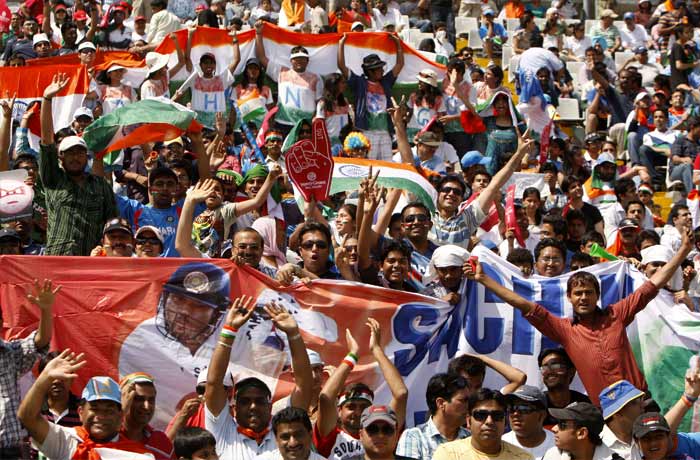 Cricket supporters cheer before the start of the Cricket World Cup semifinal match between Pakistan and India in Mohali. (AP Photo)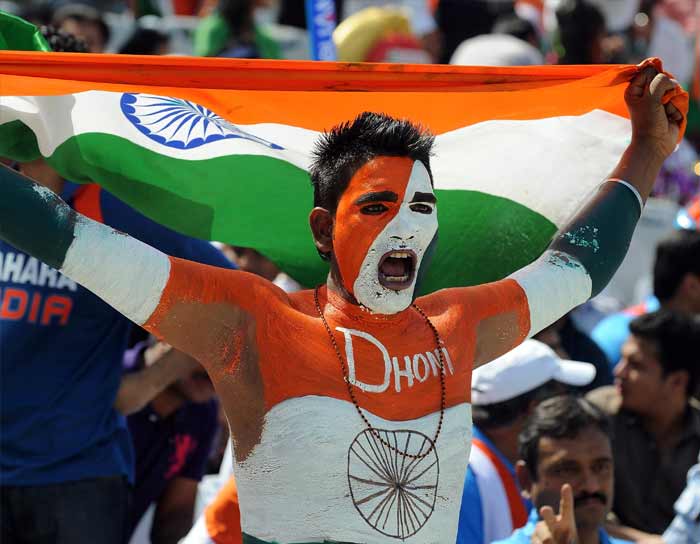 Just moments before the start of the high octane semi final clash between India and Pakistan, a fan, painted in the colours of the Indian national flag, cheers for team India. (AFP Photo)