Ash, Big B, others on Team India
A billion voices rise together to thank the Men in Blue. Bringing the World Cup back is the biggest gift.
Amitabh and Son Abhishek took to the streets to celebrate India's victory.
Bollywood actress Aishwarya Rai said: "Delirious with joy...screamed myself hoarse.. Love India and love the Indian team ... full power and God Bless and much love to Sachin. So so sOOOOO happy...TEAM INDIA's THE BESSSSSTTT."(Photo: AFP)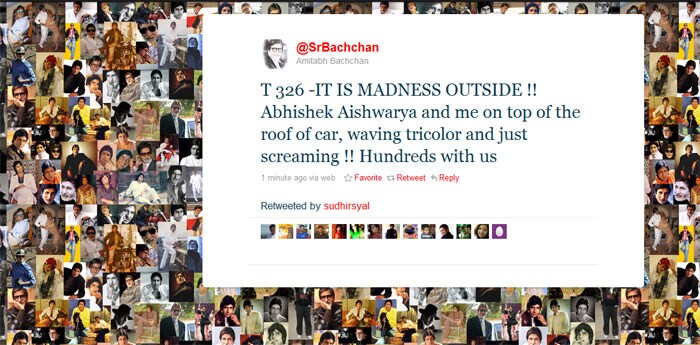 Big B is also celebrating Team India's win with son Abhishek and daughter-in-law Aishwarya Rai Bachchan.

Big B at his creative best.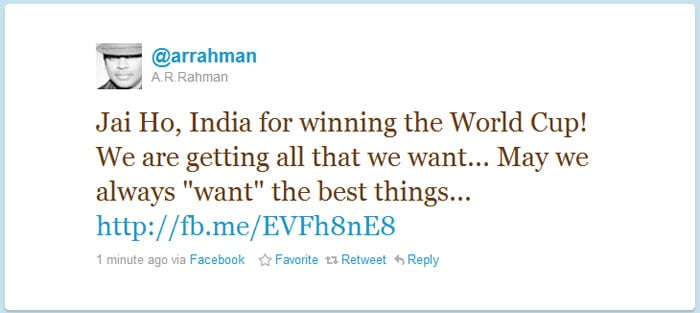 Music maestro said Jai Ho.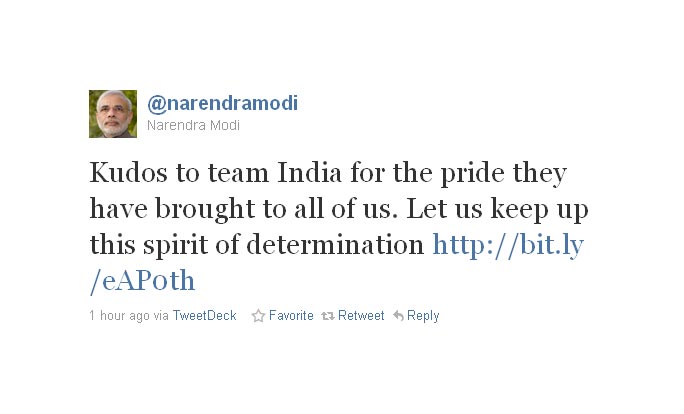 Narendra Modi is a big cricket fan too and congratulates the team on the fantastic win.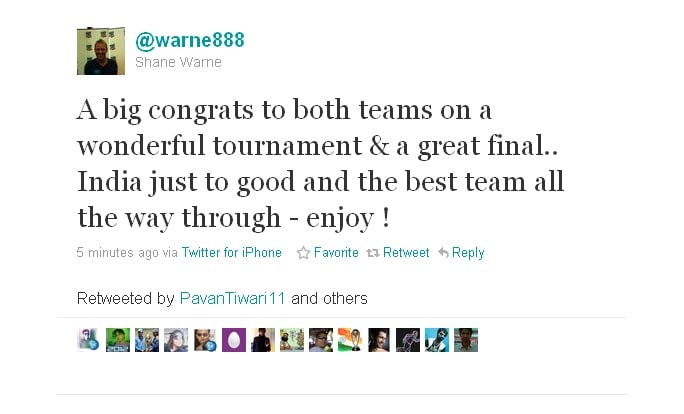 Shane Warne extends his congratulations.
Shahid Kapoor, who was at the final, said he was lucky.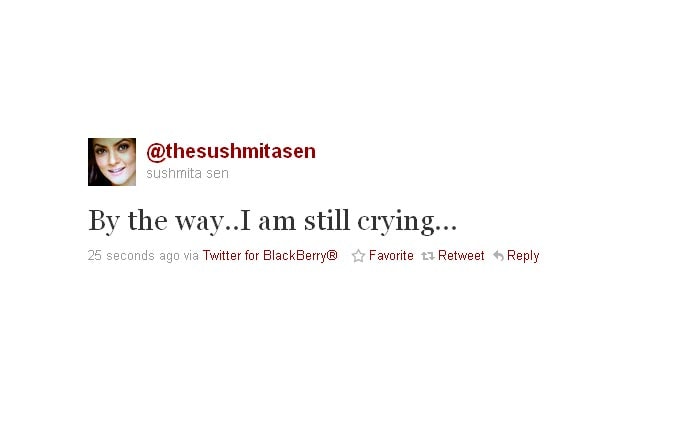 Sushmita can't help the emotions from bursting out.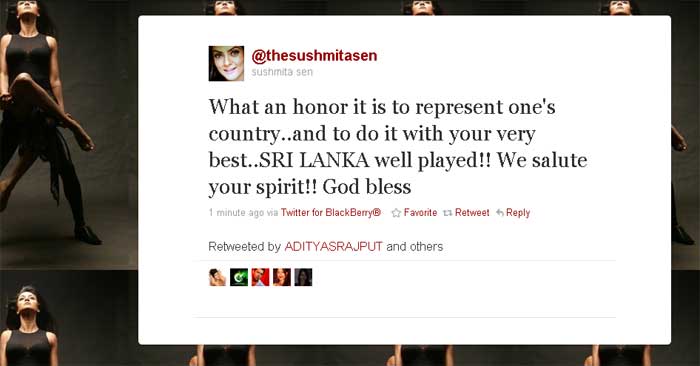 Sushmita tweets like a beauty queen.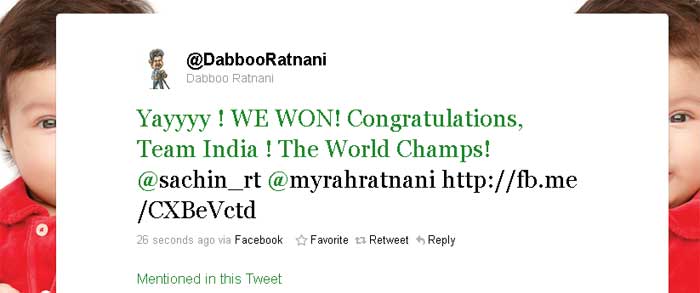 Dabboo Ratnani also adds to the wishes.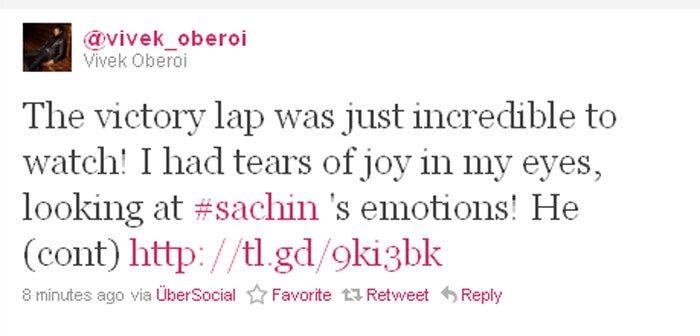 Vivek expresses what every Indian is feeling.

Madhuri Dixit shows her gratitude for the Men In Blue.
Sania Mirza shows true sportsman spirit.

Sonam Kapoor tweeted for the champions!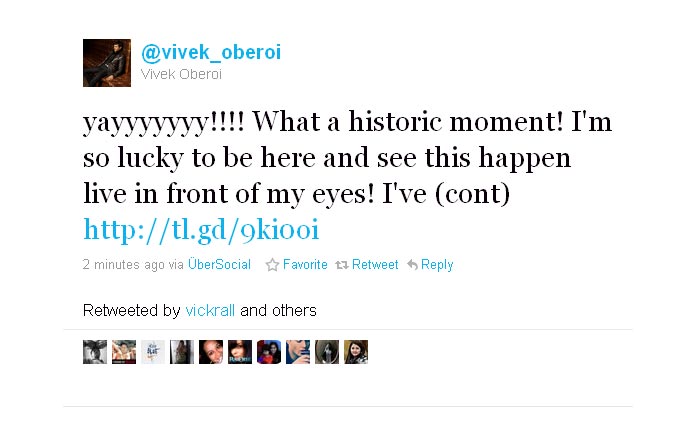 Vivek Oberoi thinks it's time to party.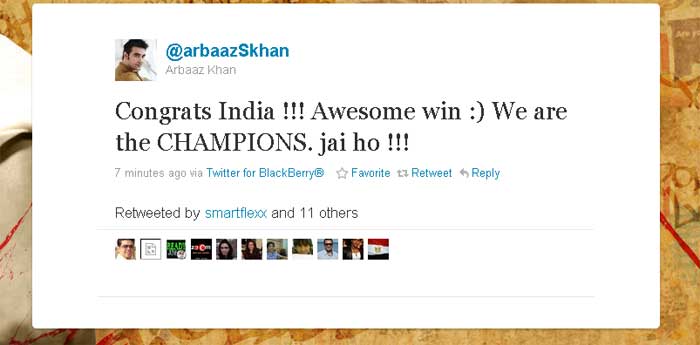 Arbaaz Khan cheers for the champions.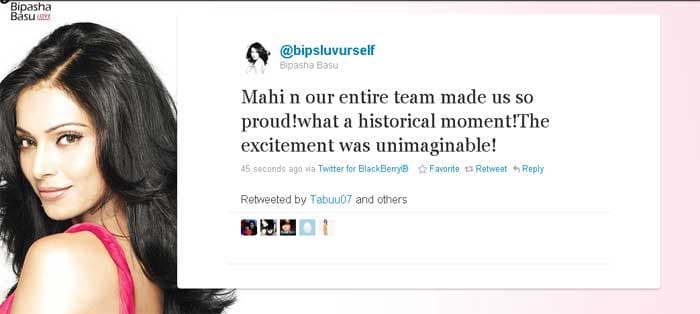 Bipasha gives credit to awesome leadership.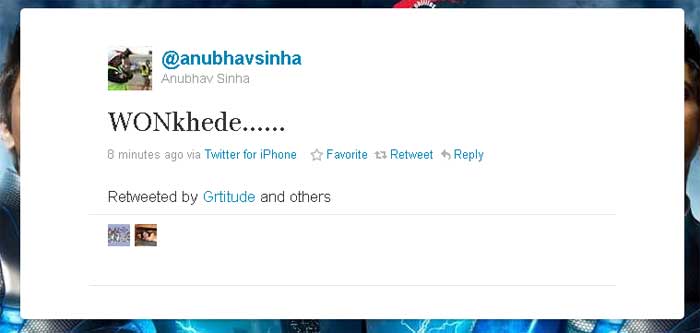 Anubhav mixes humour with joy.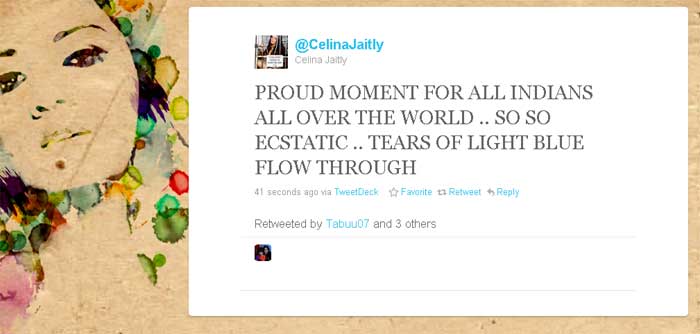 Patriotism bursts out of Celina.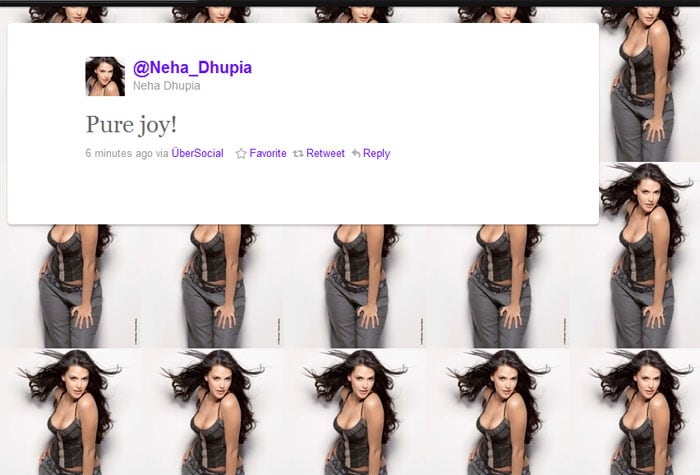 Neha Dhupia also joins the celebrations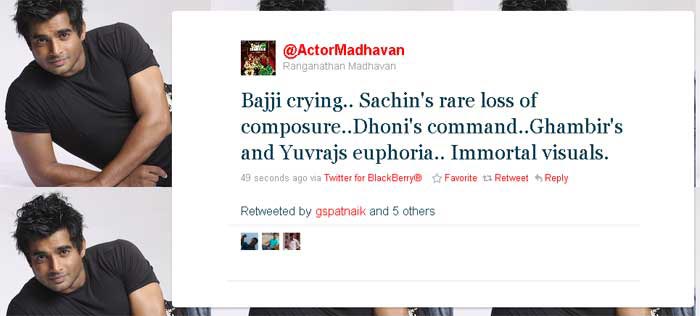 Madhavan brings the Twitter brigade up with a bang.

Dia Mirza shows respect to Sachin Tendulkar.

Dev Anand sees his second World Cup.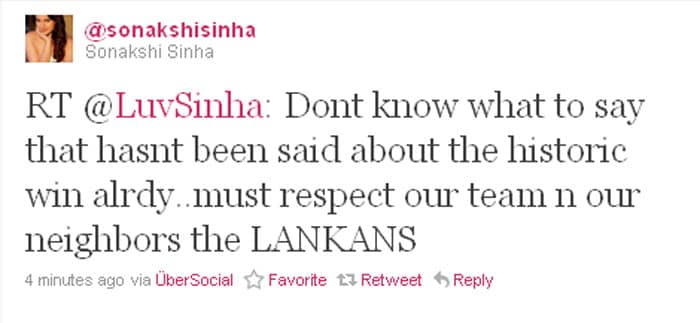 Sonakshi Sinha says it lady-like.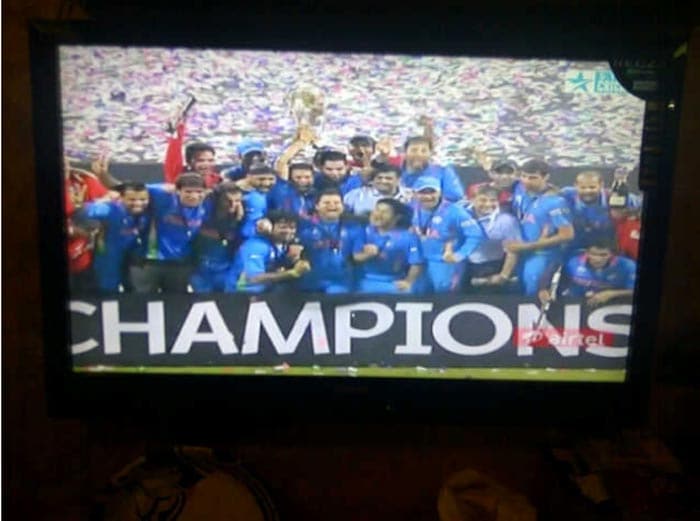 Eesha Koppikar/Narang pasted a pic.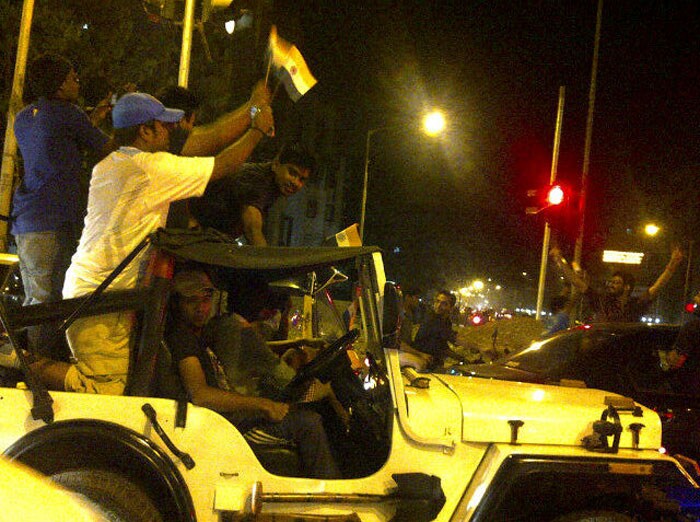 Shirish Kunder tweets a celebration pic. Men going crazy on the streets!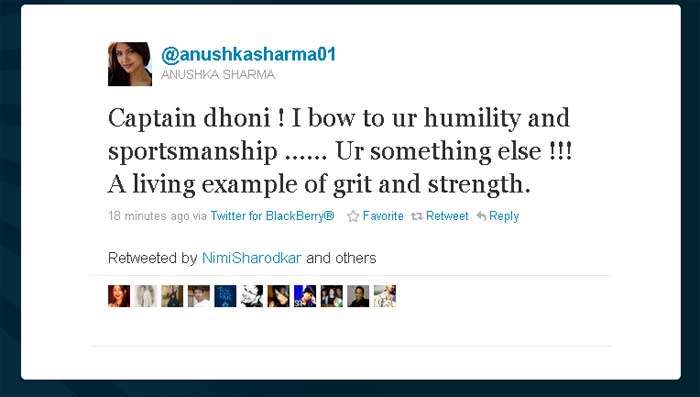 Anushka Sharma couldn't stop raving about Dhoni.