1992: Imran inspires Pakistan
After India and Australia's unexpected wins in 1983 and 1987, it was Pakistan's turn to lay their claim on the coveted title.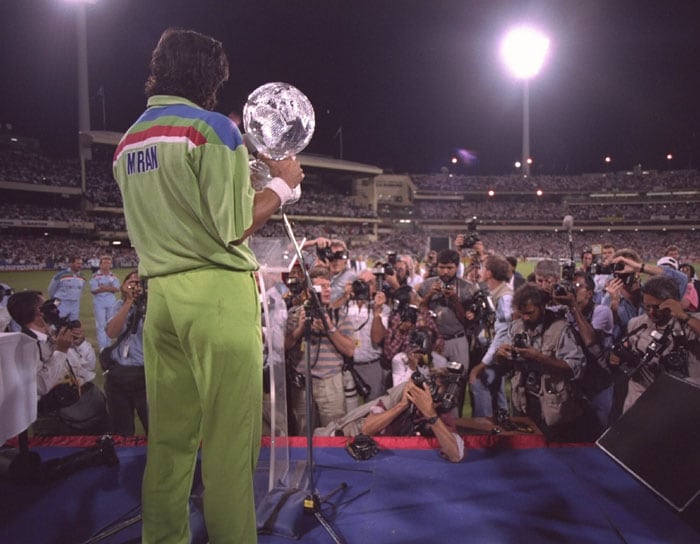 The 1992 Cricket World Cup was a tournament where almost impossible events epitomized to change the outcome of the World Cup.

The tournament was jointly hosted by Australia and New Zealand and had all the trappings of a modern event -- coloured clothing, floodlights, white balls and black sightscreens.

An inspiring captain motivated by a charitable cause, a team of great potential and good fortune, all came together to make Pakistan the World champions in 1992.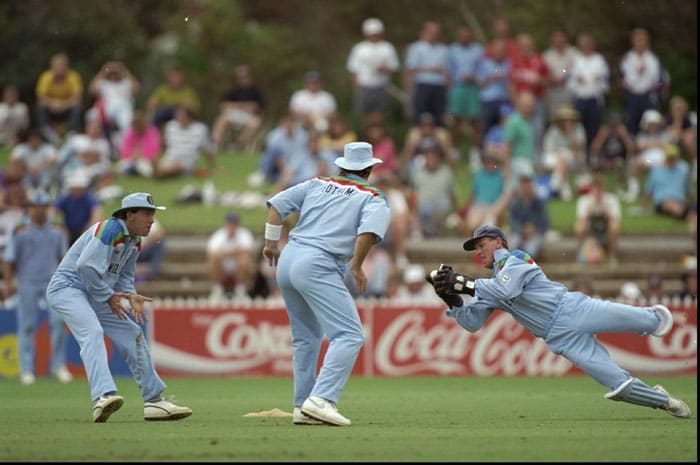 The tournament had a new format with a then record 39 matches. Nine teams played each other in the league phase, with the top four advancing to the semi-finals. The first day-night game was played at Perth, where England beat India to begin their march towards the final before finishing runners-up for the second successive time, this time to Pakistan. (Photo: Getty Images.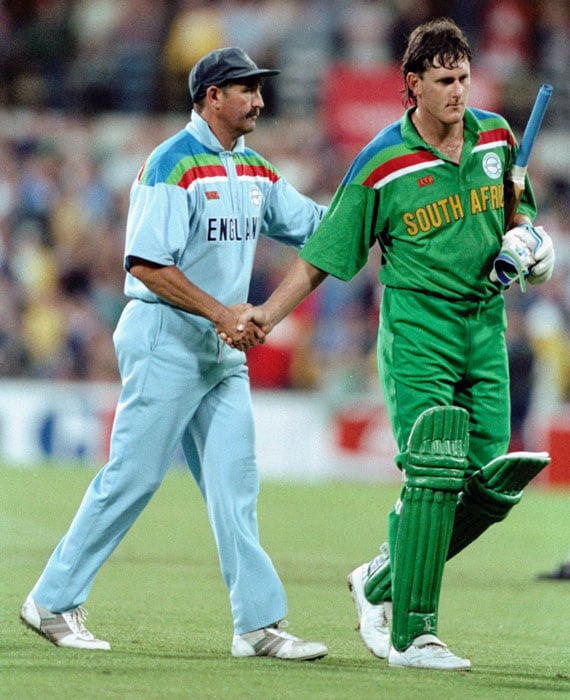 South Africa had a chance to contest the 1992 World Cup final on their maiden appearance after more than two decades of isolation due to apartheid. But their chances went down the drain in the Semi-Final against England. (Photo: Getty Images)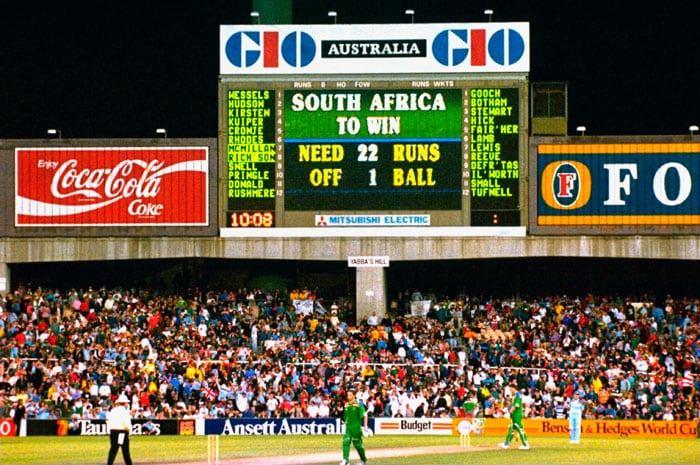 Kepler Wessels's South Africans were not amused because it also had a strange 'rain rule' or the 'best overs rule'. Rain halted South Africa's chase when they needed 22 to win off 13 balls against England in the semi-final. The target was revised to a ridiculous 21 off just one ball when the game resumed. South Africa had no option but to accept their fate. (Photo: Getty Images)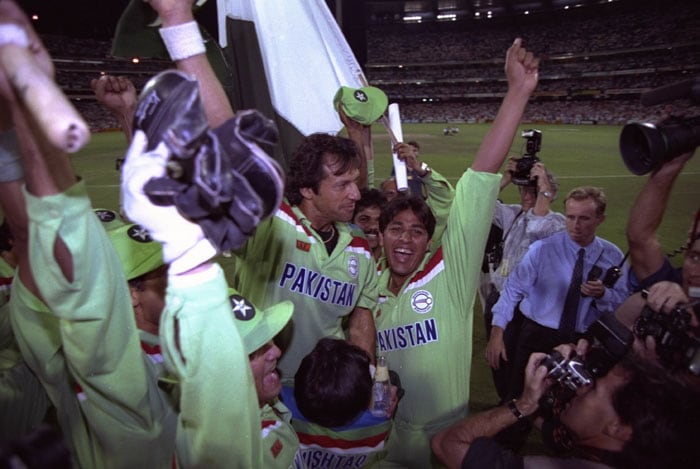 Pakistan's recovery from the brink to win the title under inspirational skipper Imran Khan and New Zealand captain Martin Crowe's shrewd tactics of using off-spinner Dipak Patel in the early overs were among the highlights. (Photo: Getty Images)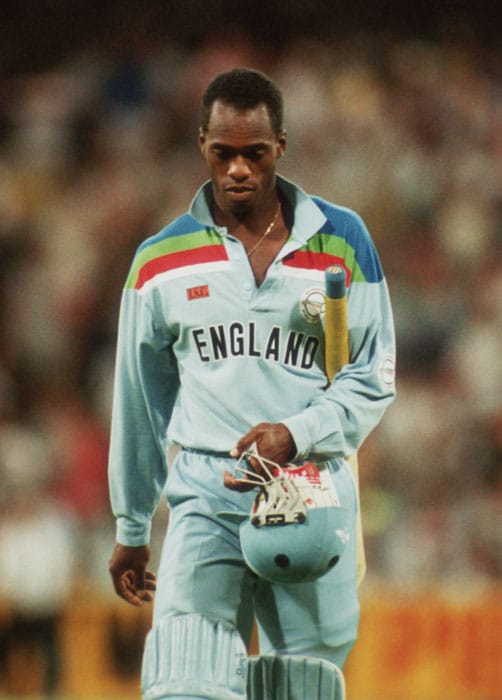 Pakistan were facing elimination after winning just one of their first five matches. Luck also smiled on them when they shared points with England in a rain-ruined match they were poised to lose.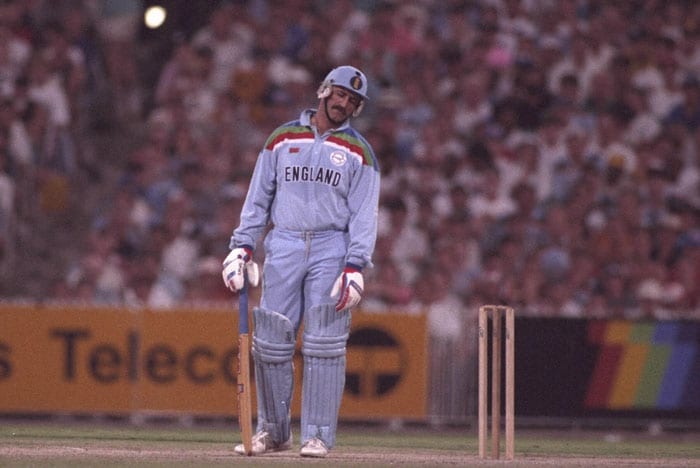 Imran's instructions to his team to fight like "cornered tigers" produced the desired results as his side won their last five matches, including the final against Graham Gooch's Englishmen. Graham Gooch, on the other hand achieved a not-so-desirable record of losing three World Cup Final matches in his career. (Photo: Getty Images)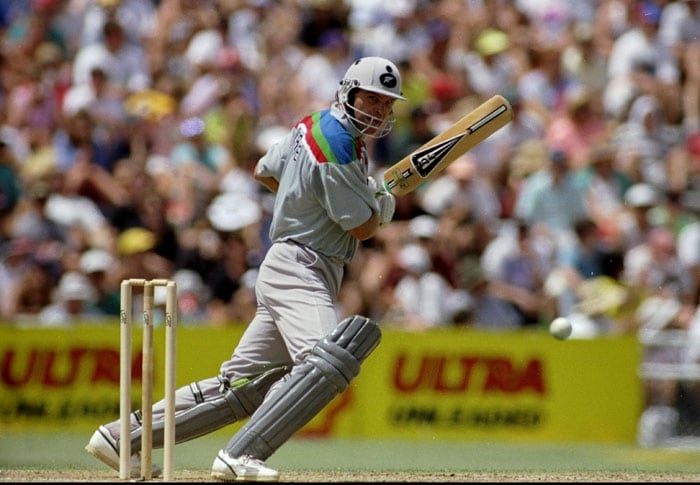 Meanwhile co-hosts New Zealand had a good run of form in the group stages. Captain Martin Crowe defied conventions, including a move to give the new ball to spinner Patel to surprise the opposition; a move that paid off as they beat Australia in the first game of the tournament. (Photo: Getty Images)
The in-form New Zealand kept playing impressively to move into the semi-final at Auckland where they ran into an unpredictable Pakistan. They rode on Crowe's superb 91 to post a competitive 262-7. Pakistan found a match-winner in young Inzamam-ul-Haq when the asking-rate was climbing. Inzamam, his captain's choice, announced his arrival in international cricket with a 37-ball 60 to help his team win.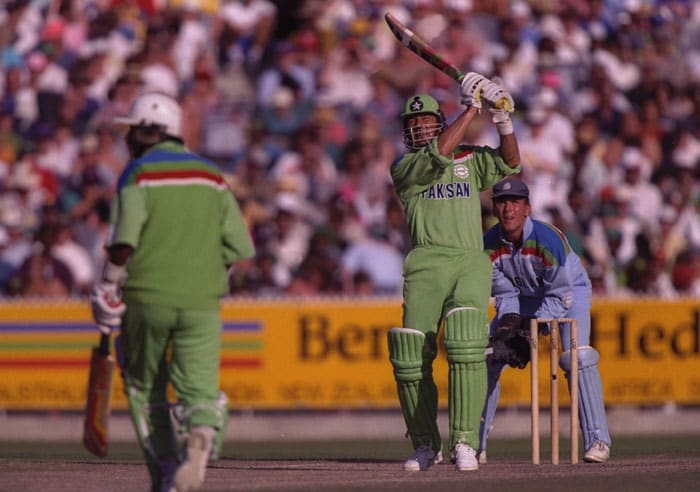 In the final against England, Imran led from the front, top-scoring with 72 to help his side post 249-6. England then floundered against the leg-spin of Mushtaq Ahmed, who removed Gooch, Graeme Hick and Dermont Reeve. (Photo: Getty Images)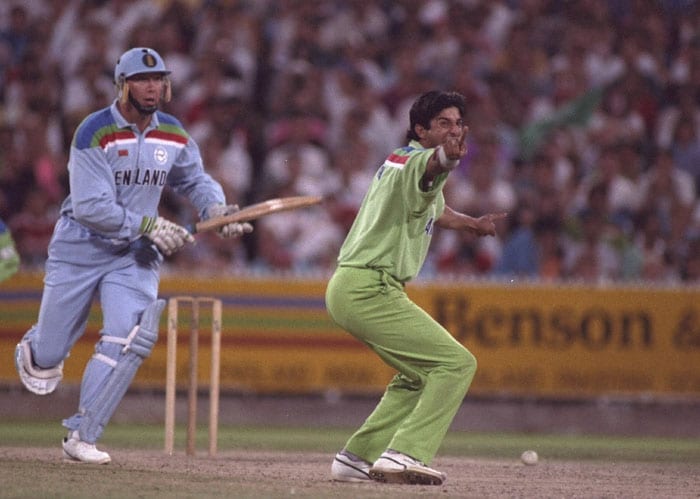 Neil Fairbrother top-scored for England with 62 runs as left-arm paceman Akram grabbed three wickets to dismiss England for 227 and become World Cup Champions. (Photo: Getty Images)
Imran sparked celebrations in his team's camp by taking the last wicket. "By playing under so much pressure for so long in the run-up to the final, we were far better equipped to handle it than England who had cruised into the last four," said Imran.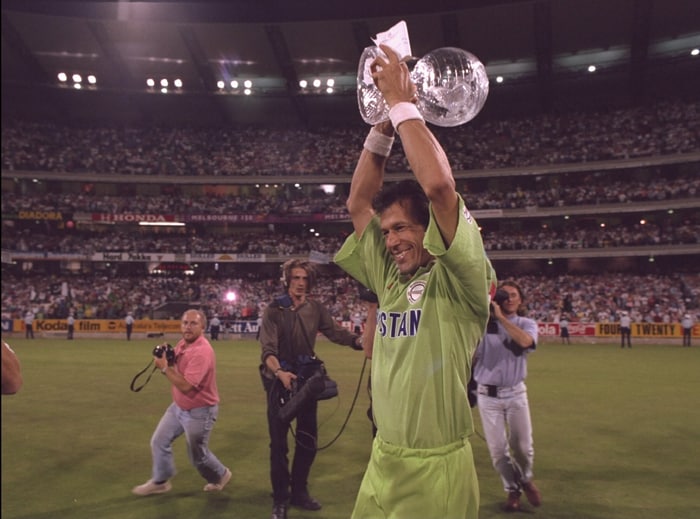 With the tournament heading back to the subcontinent in 1996, the win was enough to stage the path for cricket to become an overwhelming favourite sport amongst mass audiences there. (Photo: Getty Images)