1975: The dawn of ODI cricket
Jam-packed stadia, record-breaking revenues and excitement amongst one and all were what the first edition of the Cup brought to the world of cricket.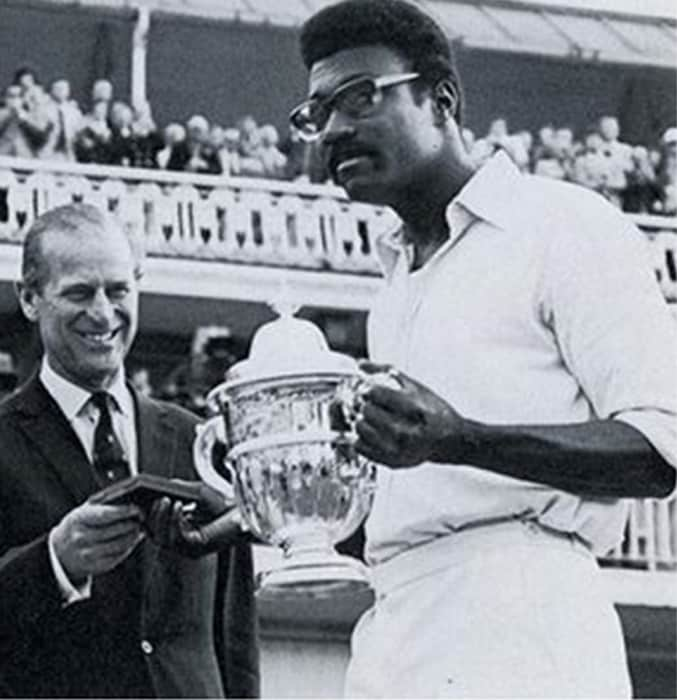 With the ODI format just 18 matches old, launching a tournament that involved eight countries battling it out for the crown seemed to be a rather audacious venture. With only three sides with a realistic chance of winning the tournament, it wasn't a surprise to see the West Indies-Australia final.

After the top-order trio of Fredericks, Greenidge and Kalicharan were dismissed with just 50 runs on-board, West Indies skipper Clive Lloyd took command of the situation. Gary Gilmour picked up five wickets, including the dismissal of Clive Lloyd, but not before the West Indian captain scored a blistering 80 ball hundred. The West Indies ended up scoring 291 off their allotted 60 overs.

Replying to the West Indian total, Australia knew that chasing the total down would be a herculean task especially with the mighty bowling attack that the opposition possessed.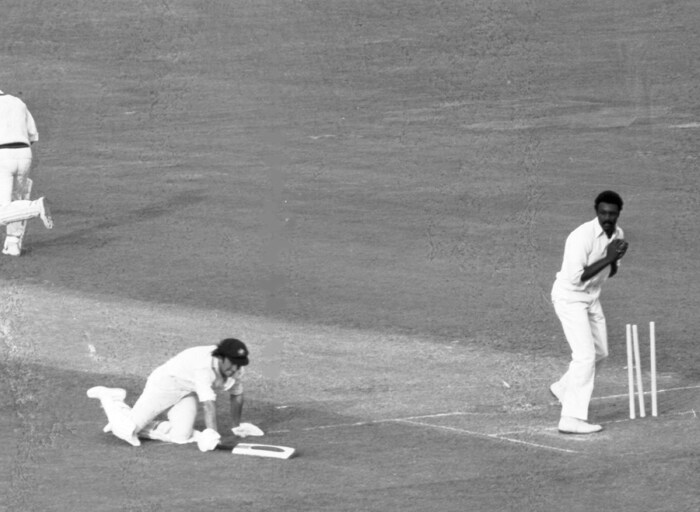 The real menace for the Aussies, however, was created by themselves. Run outs cost them half their side setting aside any hope of winning the inaugural World Cup. (AP Photo)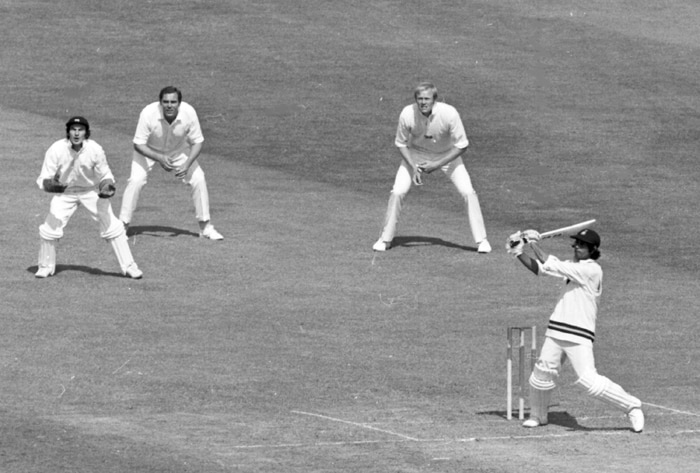 The first match of the tournament was played between India and England at the 'home of cricket', the Lord's cricket ground on June 7, 1975. Batting first, England team made a steady start courtesy Dennis Amiss' century and ended the innings on a high with Christopher Old scoring 51 runs off just 30 balls. The sixty overs yielded a massive 334 runs for the loss of only four wickets.

Realistically, India had no chance of winning with such a high total posted by the home team. Sunil Gavaskar and Eknath Solkar started the innings with intentions of not chasing the total but surviving the 60 overs. Sunil Gavaskar ended up with just 36 runs after carrying his bat throughout the innings and facing 174 balls with just a single boundary. India ended up losing by 202 runs. (AP Photo)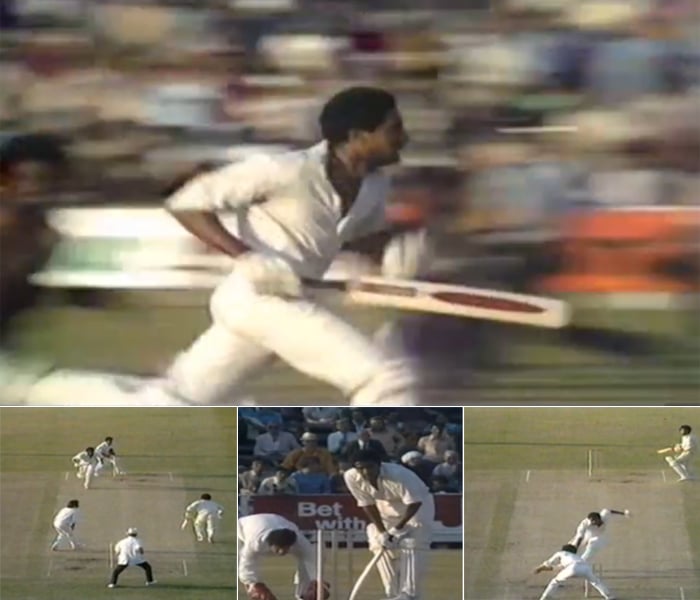 The West Indies had an unbeaten run to the final. The only moment of concern, was when their batting collapsed against Pakistan leaving them 64 runs off their target with just one wicket remaining.

Commentator Richie Benaud at the dismissal of Clive Lloyd exclaimed, "That surely must be the end of things for the West Indies now with their captain dismissed for 53", but that was not to be as wicketkeeper-batsman Deryck Murray alongside Andy Roberts assisted by a missed run out from Waseem Raja put up a sensational 64-run stand to ensure the Caribbean nation got through.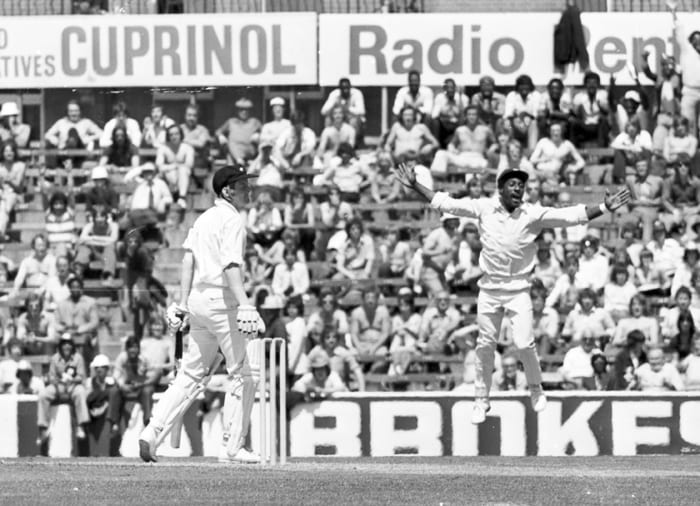 The West Indies enjoyed a rather easy road to the final otherwise. (AP Photo)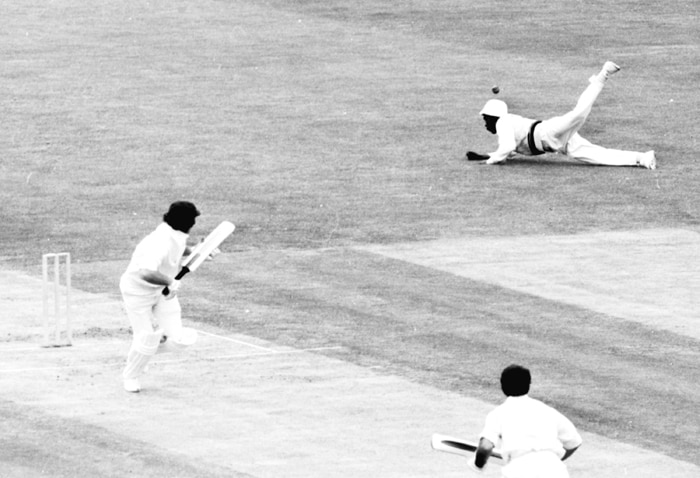 Australia, on the other hand slumped to a 7-wicket defeat to West Indies in the group stages but won all the other matches with ease. (AP Photo)
In the semi final, Gary Gilmour used the conditions well to dismiss six English batsmen and reduced the hosts to a small total of 93. While chasing, the Australians faced a scare when they were reduced to 39/6 with some exceptional bowling from the England seamers. But as the game went on, the conditions became more conducive for batting which helped Doug Walters and Gary Gilmour to steer the Australian ship home. (AP Photo)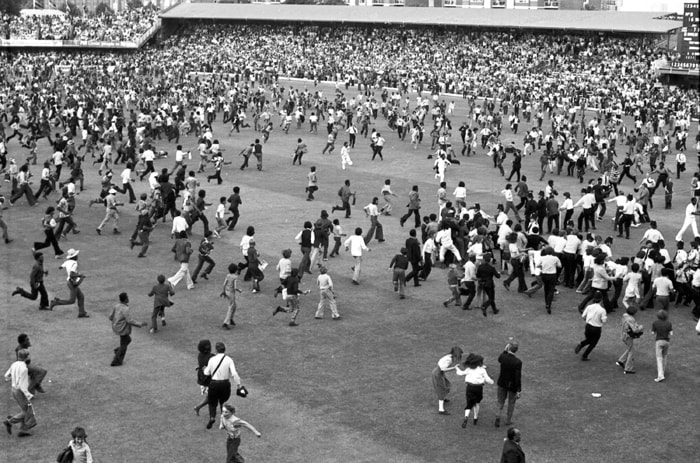 The tournament was a huge success. Jam-packed stadia, record-breaking revenues and excitement amongst one and all were what the first edition of the Cup brought to the world of cricket.

The West Indies won the Cup but the greatest victory was that of the sport that is evident till date. (AP Photo)