Top-Five Fun Pictures of IPL 2015 Final
Mumbai Indians defeated Chennai Super Kings to win IPL 2015.

Once the formal celebrations ended, the real party began. Here's taking a look at the top-five fun photos from the fun and frolic at Eden Gardens. (All images courtesy BCCI)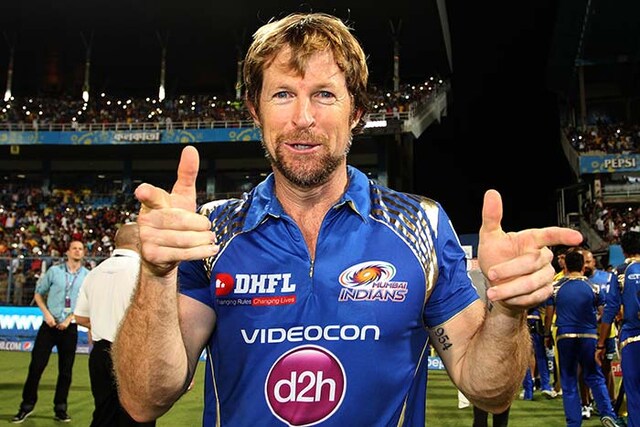 Mumbai Indians defeated Chennai Super Kings to win IPL 2015.

Once the formal celebrations ended, the real party began. Here's taking a look at the top-five fun photos from the fun and frolic at Eden Gardens. (All images courtesy BCCI)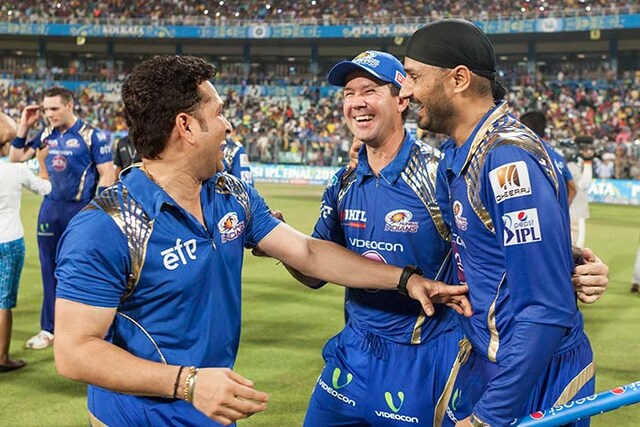 Mentor Sachin Tendulkar and coach Ricky Ponting may have made their wards work hard over 47 days but it was all worth it.

The two share a light moment with veteran spinner Harbhajan Singh (R) here.
It is possible that the last time she was this happy was perhaps in 2013.

It took Mumbai Indians two years to win their second title but it brought about the biggest smile on franchise owner Nita Ambani's face. 'During IPL one and two, I did not understand the game at all. But now I love this game of cricket,' she said.
Nita Ambani's son is seen soaking in the moment of triumph.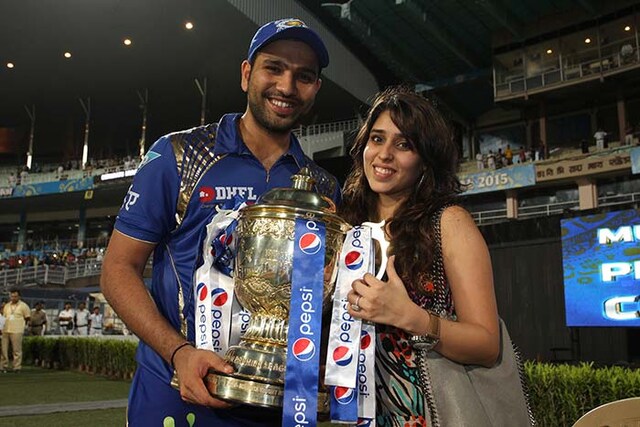 Of course, Mumbai benefited from the spirited leadership of Rohit Sharma. Lady luck may have played its role as well - Rohit got engaged to close friend Ritika Sajdeh recently. The two pose for a pretty picture with the IPL trophy.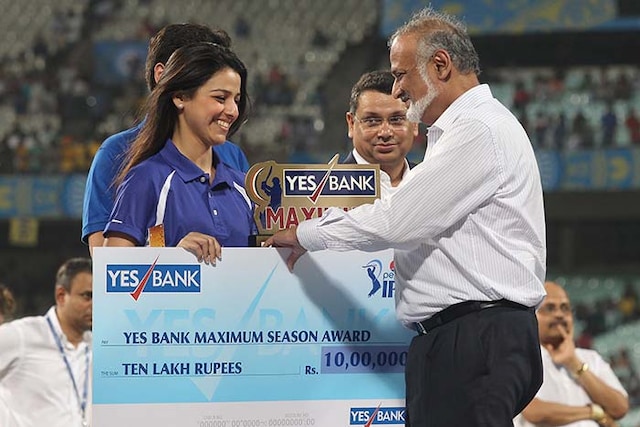 Then there was the 'woman of the match.'

Rakhi Kapoor Tandon became an overnight internet celebrity after handing over the trophy to the winners. Daughter of Yes Bank founder and CEO Dr. Rana Kapoor, Rakhi - an investment banker - even found her way into Ravindra Jadeja's tweets.

Married to an entrepreneur, she is considered one of the most influential women in corporate India - and no, not for her looks but for her brains.